We may earn money from the products/companies mentioned in this post. As an Amazon Associate I earn from qualifying purchases.
"Large Asking Never Displeases God." This is a quote that I have printed and hanging on my refrigerator at home. That quote has been there for nearly 5 years, a constant reminder to me to ask largely when I pray.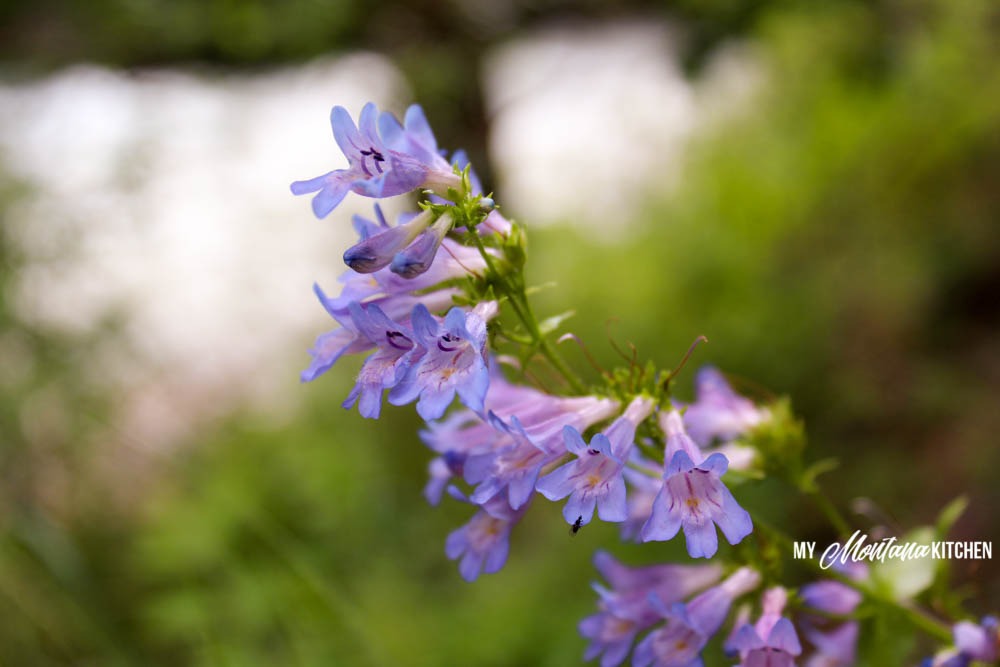 (This post contains affiliate links, which provide me with a small compensation when you purchase your products through my links. Thank you for your support!)
Let me share the story behind the quote . . .
5 years ago, my husband and I were just beginning our second pastorate (at that time we lived in Pennsylvania). It was summer and time for our yearly Vacation Bible School. The church had no active children's ministry, and so we really had no children for our VBS! I had read the quote, "Large Asking Never Displeases God," in my devotions sometime earlier, and God had been talking to me about that - how I could be asking for larger things.
He brought that quote back to my mind, and I felt like He wanted me to ask for 10 brand new children in our VBS that evening. Now remember, we had zero! We had just moved into the area, and we didn't even know any children yet! My husband went out knocking on doors, and inviting children to our church, while I stayed at home and prepared and prayed. I felt that asking God for TEN children when we had ZERO was really a stretch of my faith and definitely qualified as large asking.
We were excited to see what would happen that evening, and I was anxiously waiting to see how many children God would send us. How many do you think came? God sent us TWENTY brand new children! Not ten, not zero, but twenty! He sent exactly double what I had asked! I was amazed! Here I thought I was asking largely, but God very gently showed me that I could have asked even bigger!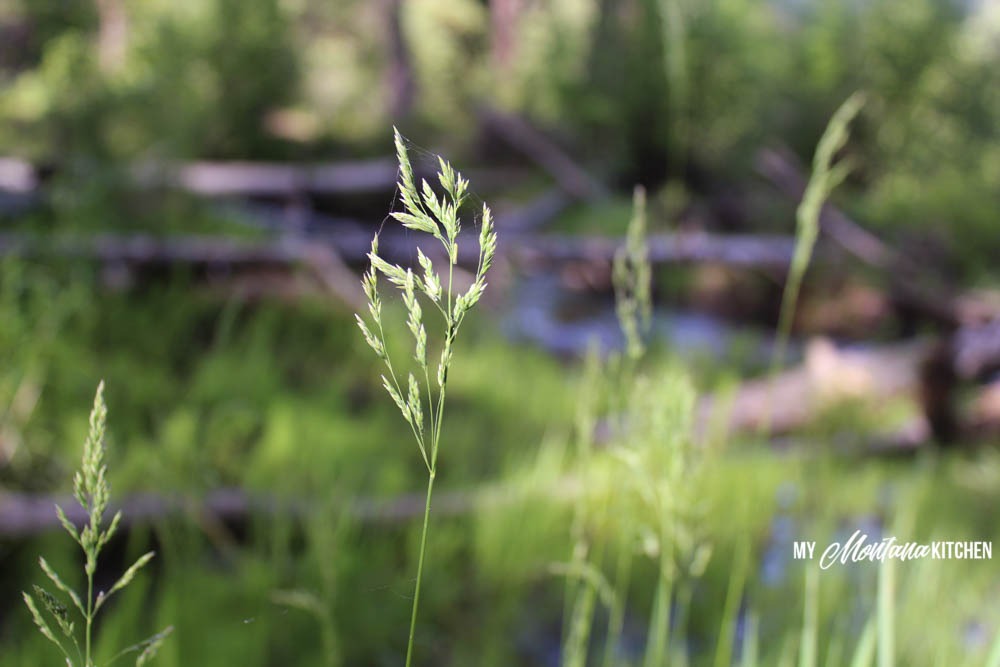 I have carried that lesson with me from that day to this. I have not always put it into practice - it is so easy to forget! But when something seems impossible, God gently reminds me - ask largely!
This is Scriptural, of course. So many times in Scripture God has told us to ask Him.
However, notice that there are some qualifiers.
Matthew 21:22 - ". . . ask in prayer, believing."
1 John 5:14 - " . . . if we ask anything according to his will."
John 14:13 - " . . . that the Father may be glorified . . . "
John 16:24 - " . . . ye asked nothing in my name: . . . "
There is a part we must play as well - we must believe that God wants to do more. We must ask according to His will. Our request must be something that glorifies the Father. And we must ask in the name of Jesus.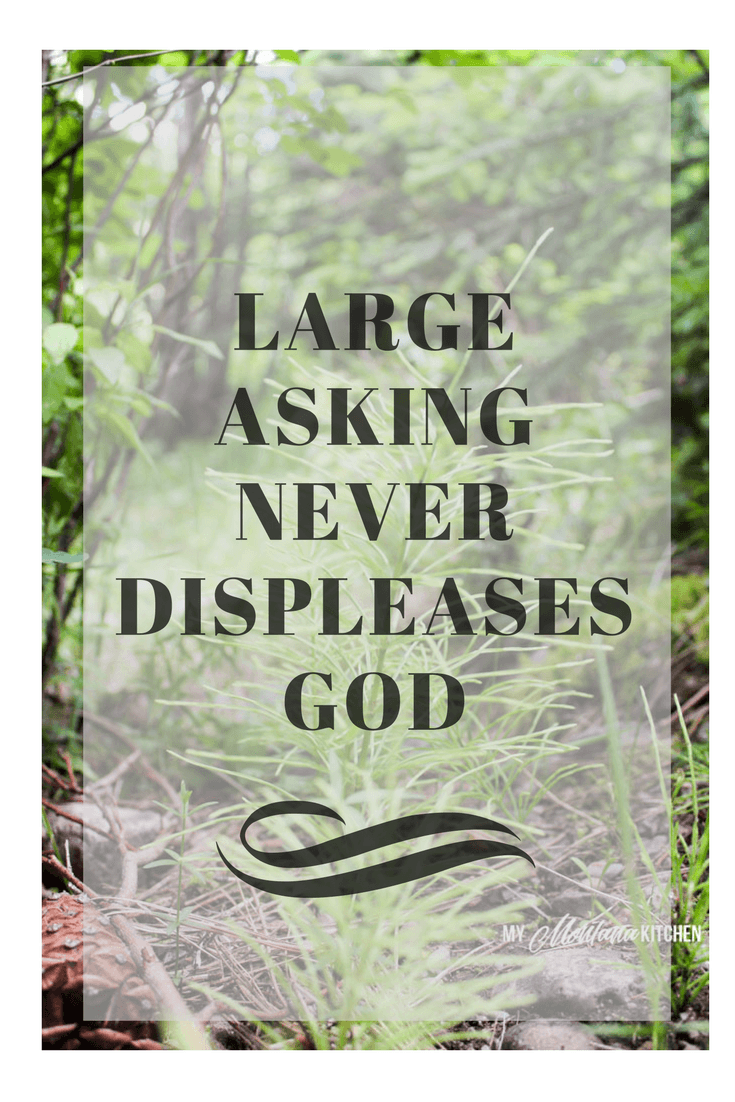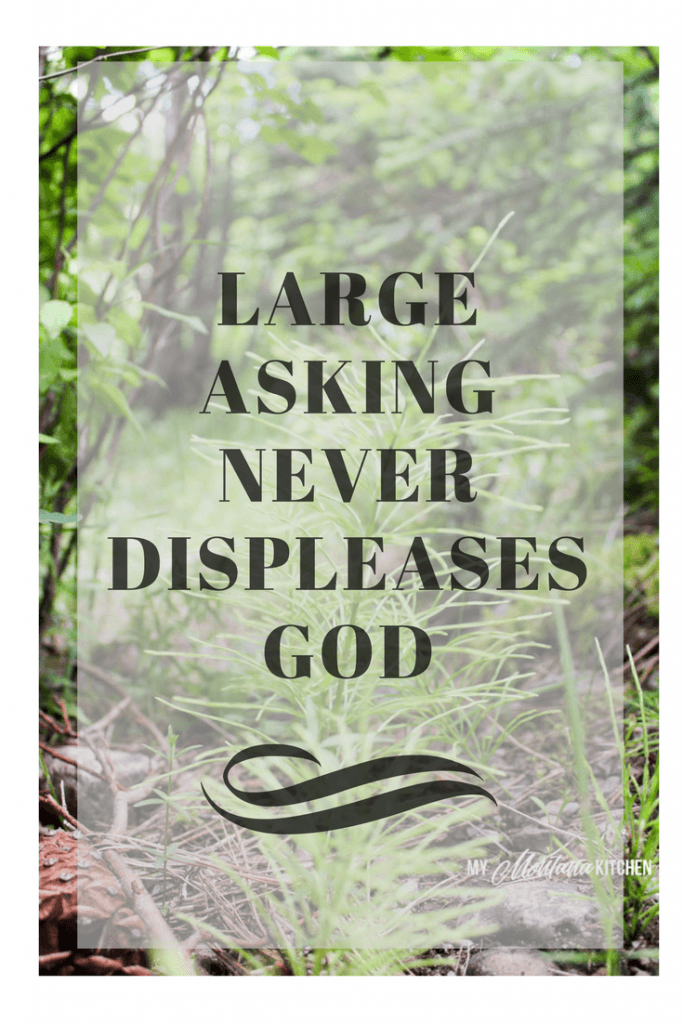 I am not promoting a health, wealth, and riches gospel. I do not meant that we pray selfishly and expect God to answer beyond what we have asked. We must ask according to His will . . . for things that will promote His Kingdom, not our own agenda.
Is it too much to ask that God's presence fill our lives so that it spills over to others? Is it too much to ask that new people come to our church every Sunday? Is it too much to ask that God save new people every week in our churches? Is it too much to pray for the fulfillment of the desires God has placed in our hearts? Is it too much to ask for the immediate salvation of our children? Is it too much to ask for immediate deliverance from an addiction?
I do not know what this will mean for you, but I do know that many times we live contentedly so far below what God wants to do for us! We are content with the raindrops when God wants to send us a flood!
I love this Scripture from Ephesians 3:20 -
"Now to Him who is able to [carry out His purpose and] do superabundantly more than all that we dare ask or think [infinitely beyond our greatest prayers, hopes, or dreams], according to His power that is at work within us," (Amplified Version)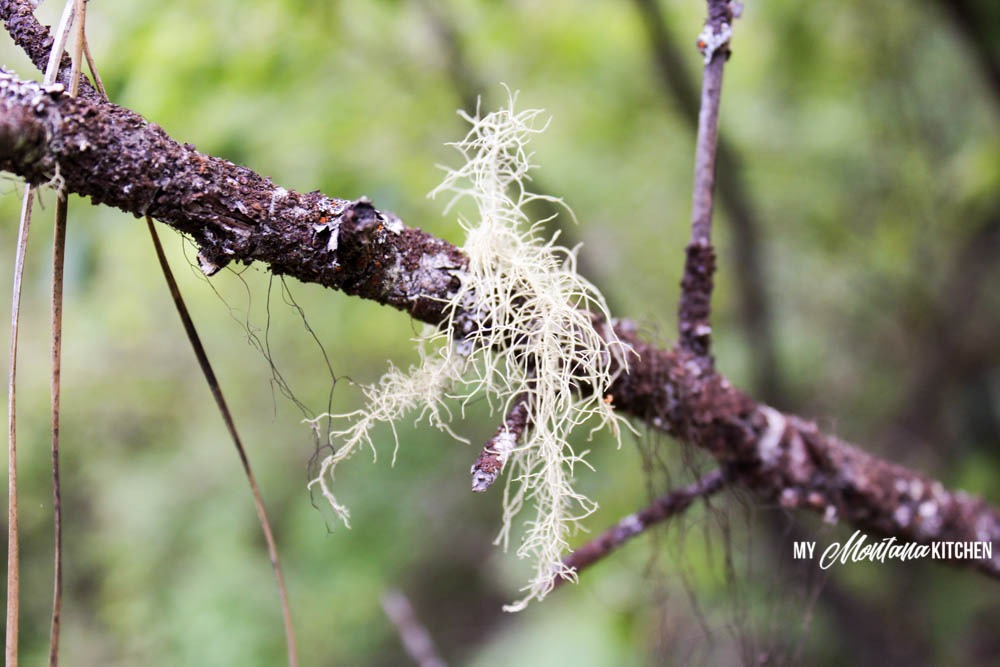 "More than all that we dare ask or think . . . beyond our greatest prayers, hopes, or dreams . . . " That sounds like large asking to me! So let us ask God to enlarge and strengthen our faith. Don't be afraid to ask largely! What are you expecting God to do in the lives of your family, your friends, and your co-workers? He wants to do so much -- lets ask Him! Large asking never displeases God!
If you would like to purchase a magnet with the phrase "Large Asking Never Displeases God," visit my store, or click the link above or the photo below.