We may earn money from the products/companies mentioned in this post. As an Amazon Associate I earn from qualifying purchases.
An honest review of the cookbook "Necessary Food" written by the Ice Cream Queen, Briana Thomas!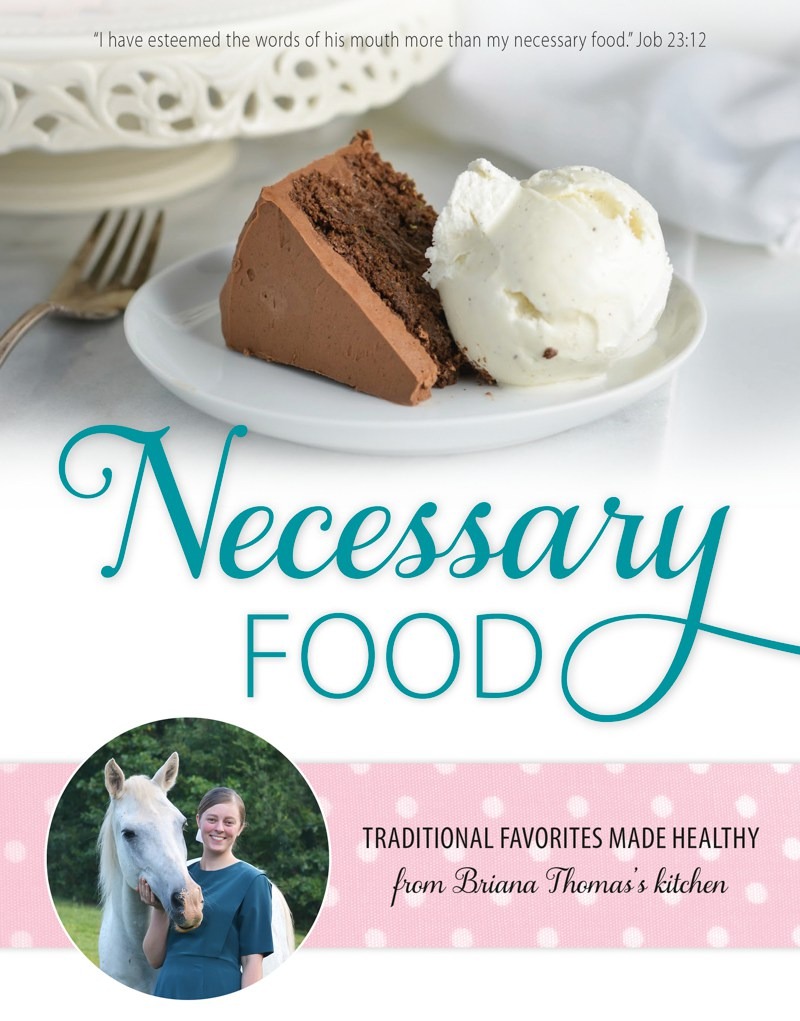 Click here to order Necessary Food now.
When Briana, of Briana-Thomas.com, offered to send me one of her cookbooks in exchange for a review, I was delighted! You see, I have long had an affection for cookbooks! However, many of my cook-books no longer fit my style of eating, so I use them for make-over inspiration!
I was so excited to receive Briana's book – nearly 400 recipes, which all fit the low glycemic style of eating. The recipes are clearly separated by fuel type (Low carb, Healthy Fats, etc), so it is easy to stay on plan.
The book itself is gorgeous – a beautiful hard-cover book with sturdy spiral binding. The spiral binding makes it so easy to use the book while cooking because it lays open and flat. (And the vibrant teal color is a thing of beauty in itself!)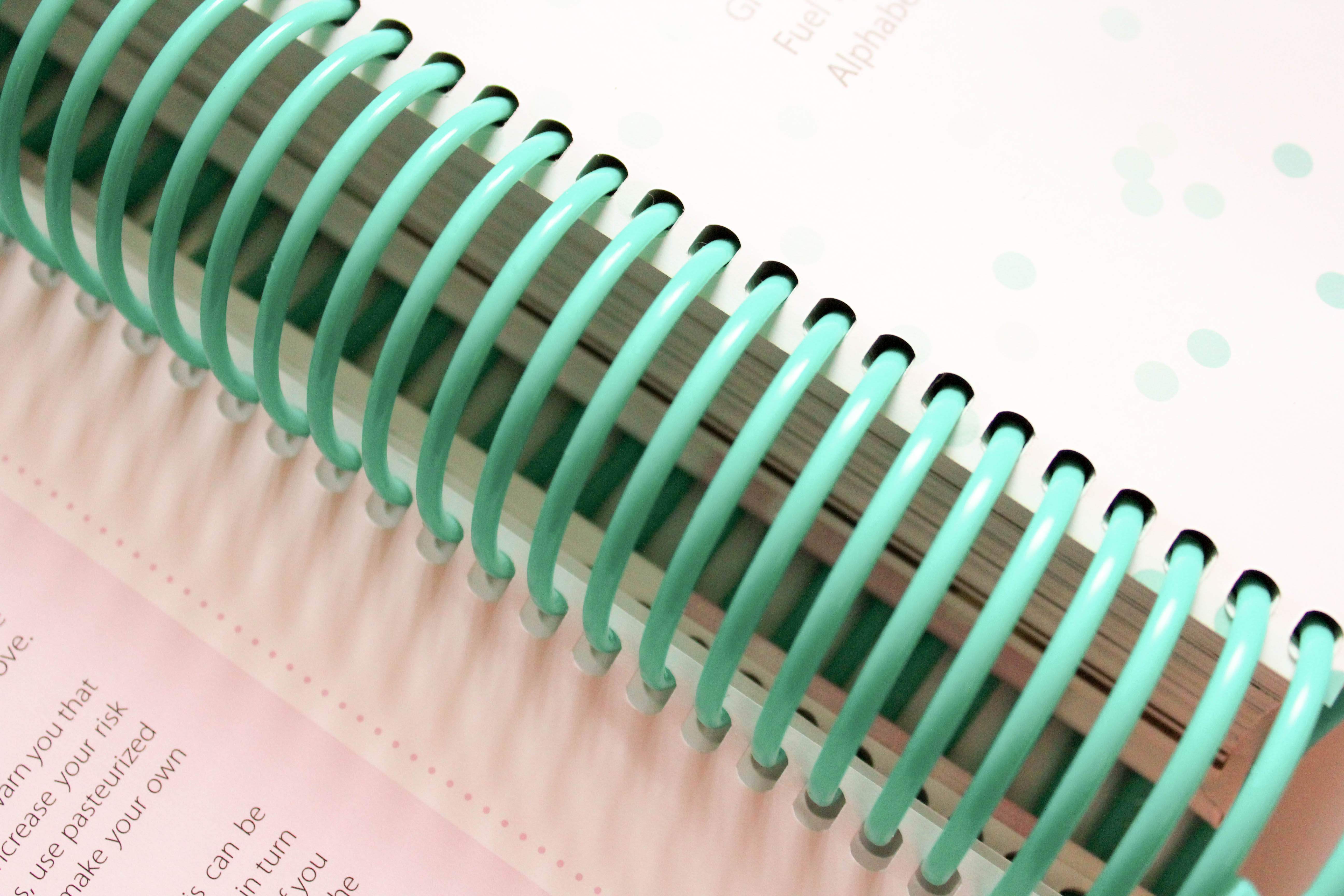 In the beginning of the book she gives detailed descriptions with possible substitutions, the flours she uses (and where to find them), her favorite sweeteners (and tips for using them), and even a gelatin comparison!
The indices are very user friendly, and make it easy to find the recipe you need. There is an index to search by fuel type, as well as an alphabetical index.
[clickToTweet tweet="A review of the low-glycemic cookbook, 'Necessary Food.'" quote="A review of the low-glycemic cookbook, 'Necessary Food.'"]
The photos all throughout the book are gorgeous, and there is a picture of nearly every recipe. One of my pet peeves is a cookbook without enough photos. You will not be disappointed in this book – lots and lots of beautiful pictures!
(See how my copy is already looking well used? Splatters on a cookbook are the sign of a great book!)
With so many amazing choices, it was hard to choose which recipe I wanted to try first. I settled on Crispy Blueberry Pancakes. They were so delicious! I served them with sugar-free maple syrup and homemade whipped cream. Even my picky 8 year old daughter loved them!
Then I got a text from my sister-in-law. "Have you tried Briana's Birthday Cake Ice Cream? You MUST!" So we did make it, and yes, it was amazing! My husband loved the cake flavor! My 9 year old son is an ice cream addict, and he gobbled it down as fast as I would let him. If I remember correctly, my husband had to forbid our son from having any more so there was some left for him! Ha! Obviously, it was a hit! The next ice cream on my list is the Raspberry Cheesecake Ganache Ripple!
But my absolute favorite recipe from Briana Thomas is her Butterfinger Bar recipe. In the cookbook, these are actually called Brianafinger Bars. This was the very first THM dessert I ever tried (years ago), and it is still one of my favorites!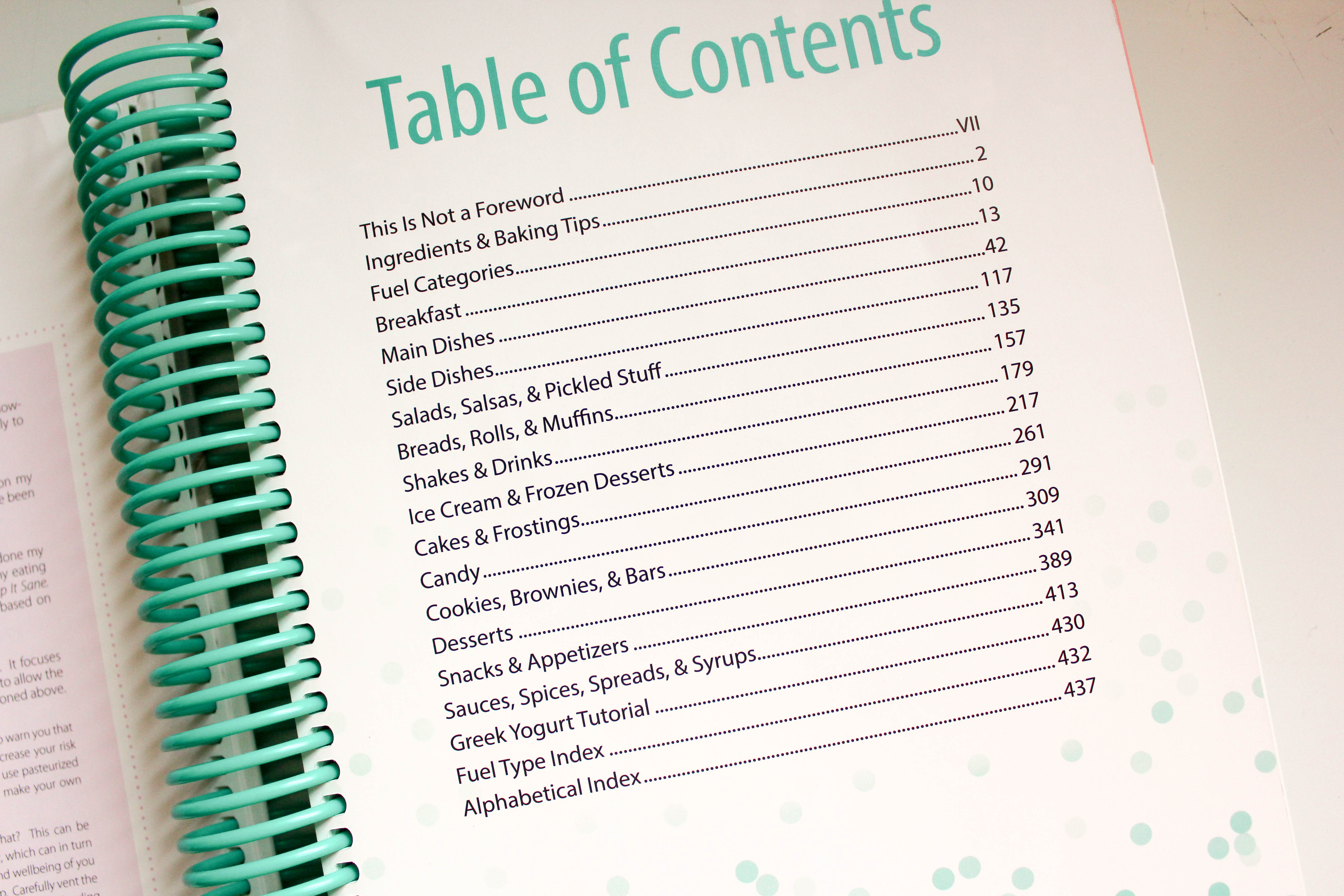 Briana has added lots of quotes and Scripture verses all throughout the book. I have enjoyed reading through them, and some of them have made me stop and think. Obviously a lot of thought and effort have been put into the design of this cookbook, and the results are fabulous. If you would like peek inside the cookbook, check out Briana's preview here.
If you do not have this cookbook yet, let me be the first one to recommend it to you! Click here to order Necessary Food now. If you cannot purchase it now, be sure to put it on your birthday or Christmas list! You will want this cookbook as a part of your collection!
Thank you, Briana, for all the time and effort you have put into this cookbook. It will be a blessing to many for years to come!