We may earn money from the products/companies mentioned in this post. As an Amazon Associate I earn from qualifying purchases.
I am giving away Trim Healthy Mama Baking Blend, Trim Healthy Mama Gentle Sweet, Trim Healthy Mama Gentle Sweet Packets, and the new Trim Healthy Table Cookbook! Please scroll to the bottom of the post for information on how to enter to win!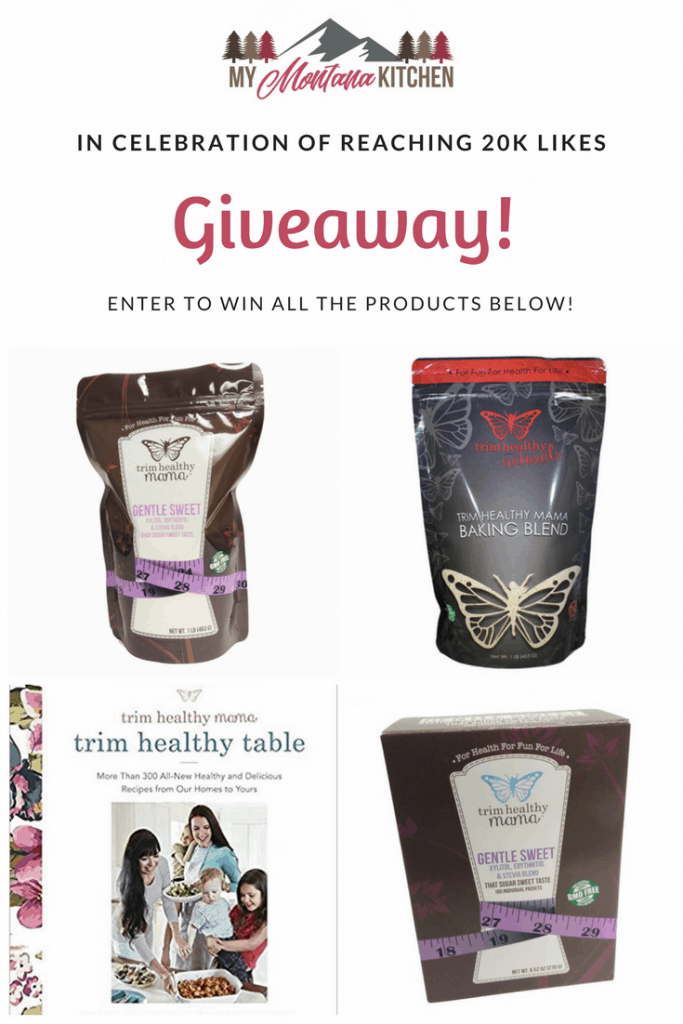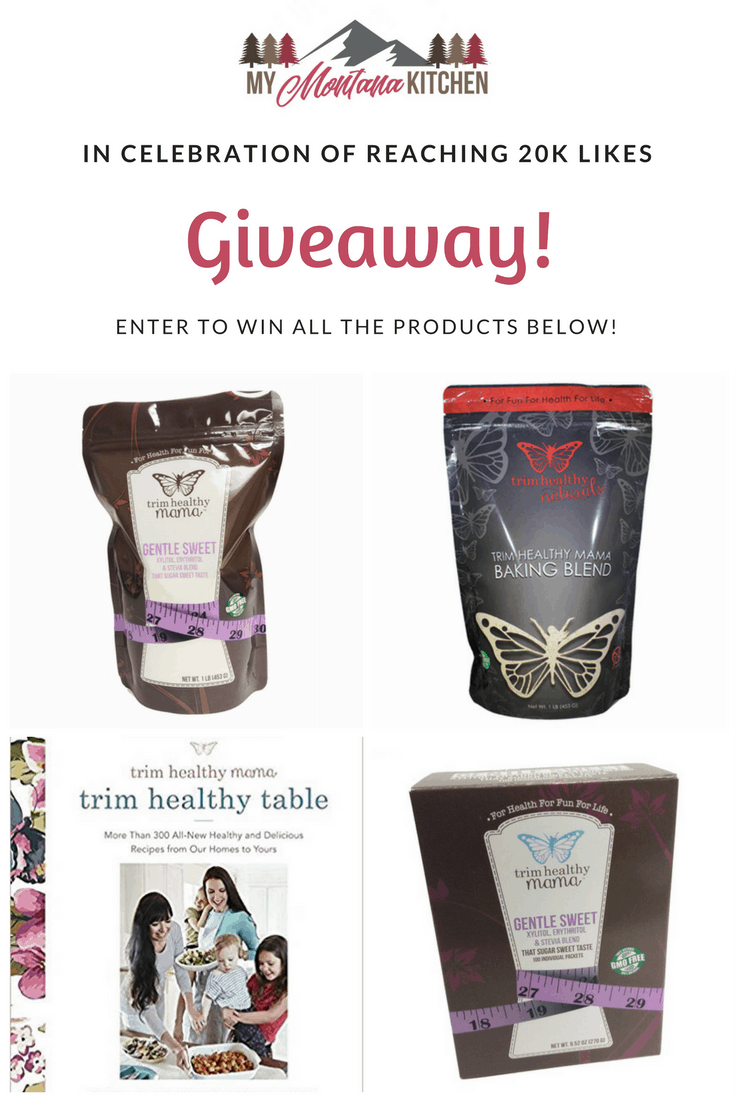 (This post contains affiliate links, which provide me with a small compensation when you purchase your products through my links. Thank you for your support!)
This giveaway is a celebration of my readers/followers and in celebration of reaching a milestone on my My Montana Kitchen Facebook Page! We hit 20,000 followers this past week - I was so excited to meet that milestone! God has brought my blog so far in the 16 months since I began. God has blessed immensely, and YOU, my readers have made this journey so much fun! I cannot tell you how excited I get about new recipes. (And also nervous . . . what if NO ONE likes it??? Eeeeek!) I can't wait to share them with you - see your photos, and hear your comments and questions. I love feedback - so please keep it coming!
So in celebration of YOU, I am hosting this giveaway!
I am giving away four items.

Trim Healthy Mama's Trim Healthy Table: More Than 300 All-New Healthy and Delicious Recipes from Our Homes to Yours
Today is the launch day for the new Trim Healthy Mama Cookbook, "The Trim Healthy Table." I could not be more thrilled! Mine has not even arrived yet, but you can be sure I am watching out the window for my UPS man. So many new recipes - I cannot wait to try them (all?)!

Trim Healthy Mama Gentle Sweet. Non-GMO (Xylitol, Erythritol & Stevia Blend) 1Pound
If you have followed my blog for any length of time, you know that the Trim Healthy Mama Gentle Sweet is my FAVORITE sweetener! It is a powdered blend of xylitol, erythritol, and stevia, and it tastes so much like the "real" sugar. It has absolutely no aftertaste, which is why I love it so much!!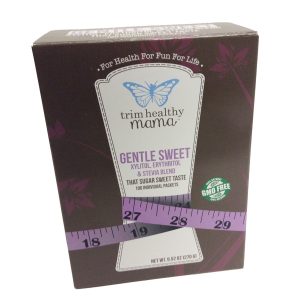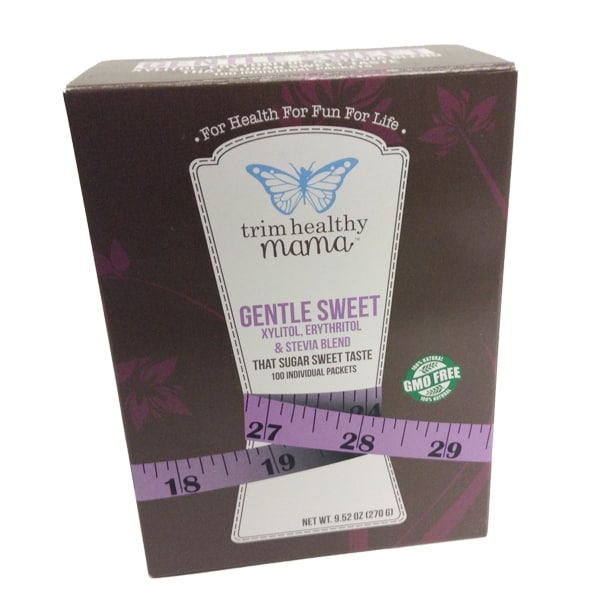 Gentle Sweet Individual Packets (Box of 100)
If you are a person who likes your coffee or tea sweet, these are perfect! You can order coffee or unsweet tea, then pull out your handy Gentle Sweet packets and sweeten to your taste! Keep them in your pocketbook or glove compartment!

Trim Healthy Mama Gluten Free, Low Glycemic, High Fiber Baking Blend 1 Lb
My second favorite Trim Healthy Mama product is their Baking Blend. I use it a lot in my recipes! Their blend takes all the guesswork out for you - providing you with a low carb, high fiber, gluten free blend to make cakes, cookies, pizza, and many other goodies!
Be sure to sign up with your email address so you can receive all my new recipes delivered right to your inbox! (Look for the sign-up box at the top of this post.) Also, be sure to follow me on Facebook, Pinterest, Instagram, and Twitter!
So there you have it - one lucky winner will receive all four of these prizes! Click on the Rafflecopter link below to see how you can enter!
Legal stuff: Legal stuff: Giveaway ends September 19 at 11:59 PM MST. Open to Residents of the US only. Winner will be selected randomly through rafflecopter. The winner will be emailed and notified on my Facebook page, My Montana Kitchen. Winners have 48 hours to respond before a new winner is selected. My opinions are my own. Facebook, Twitter and Instagram are in no way associated with this giveaway.  By providing your information, you are providing your information to me and me alone.  I do not share or sell information and will use any information only for the purpose of contacting the winner.