A soft-batch style cookie that is ready to eat in 2 minutes. Peanut Butter and chocolate chips are the perfect combo in this low carb and sugar free cookie.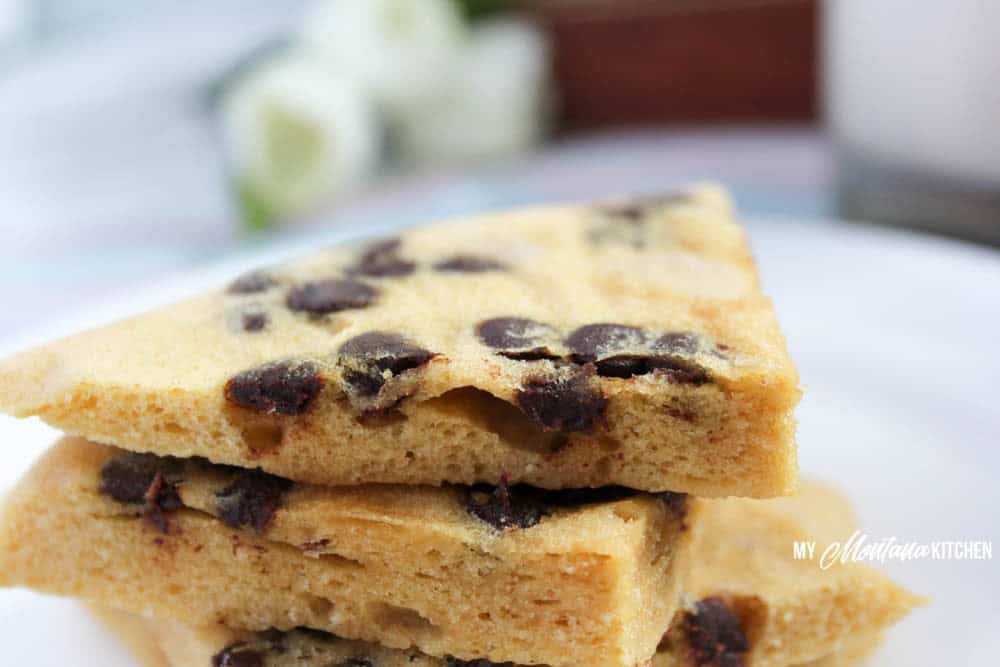 (This post contains affiliate links, which provide me with a small compensation when you purchase your products through my links. Thank you for your support!)
This is one of those recipes that just "happened." It was lunch time and I needed a bite of sweet after my meal. I had in my mind a peanut butter cookie that you could make in the microwave. (Sorry, purists! But I'm a drive-through Sue! Of course, this can also be baked in the oven).
I threw a few ingredients together, and behold, this cookie was born! Now, I know there are a lot of large single-serve cookies floating around, but I actually have not looked at any of them! So this recipe was not based on any of them, but rather on my desperation for a quick dessert!
Now, I understand, 2 minutes may be a bit of a stretch. It cooks for one minute — so that only gives you one minute to mix all the ingredients. But seriously, this is SO FAST!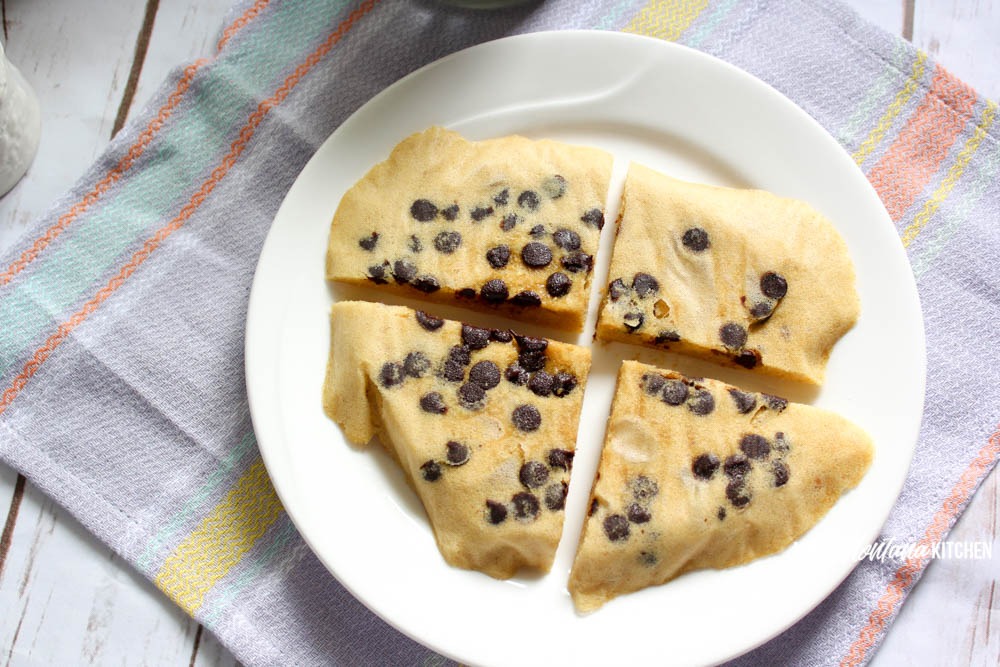 When I made it again this morning for photographs, my kids gobbled it up so quickly that my husband didn't even get a taste! Actually, my 8 year old daughter made three more of them for herself, her brother, and her daddy. So you can see that this is a simple recipe! She so enjoyed it (and did quite well, I might add)!
This is a very soft cookie – it reminds me somewhat of the soft-batch style of cookies.
So, what do you need for this recipe?
1 Tablespoon Natural Creamy Peanut Butter (No Sugar Added)
1 Egg
1 Teaspoon Vanilla
1 Tablespoon Coconut Oil, Melted
1 Tablespoon Gentle Sweet (or 1/2 Tablespoon Pyure)
1/2 Teaspoon Baking Powder
1 Tablespoon Baking Blend
1 Tablespoon Lily's Chocolate Chips
Mix all ingredients together. Fold a piece of parchment paper and place it on a microwave safe plate. Pour the cookie dough onto the parchment and microwave for 1 minute. Flip cookie over onto a plate and cut into pieces. If you want to use your oven instead, just bake at 350 for 15 minutes or so.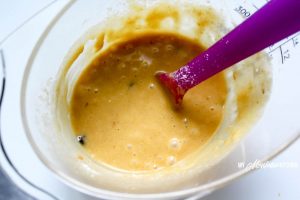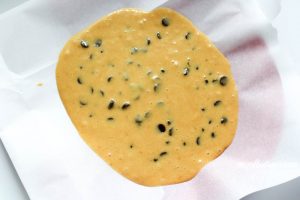 Be sure to sign up with your email address so you can receive all my new recipes delivered right to your inbox! (Look for the sign-up box at the very top of this page.) Also, be sure to follow me on Facebook, Pinterest, Instagram, and Twitter!

This recipe is the property of My Montana Kitchen