We may earn money from the products/companies mentioned in this post. As an Amazon Associate I earn from qualifying purchases.
Smooth and creamy, this easy peanut butter pudding is a lovely dessert on a hot summer day. This recipe is sugar free, low carb, and a Trim Healthy Mama S fuel.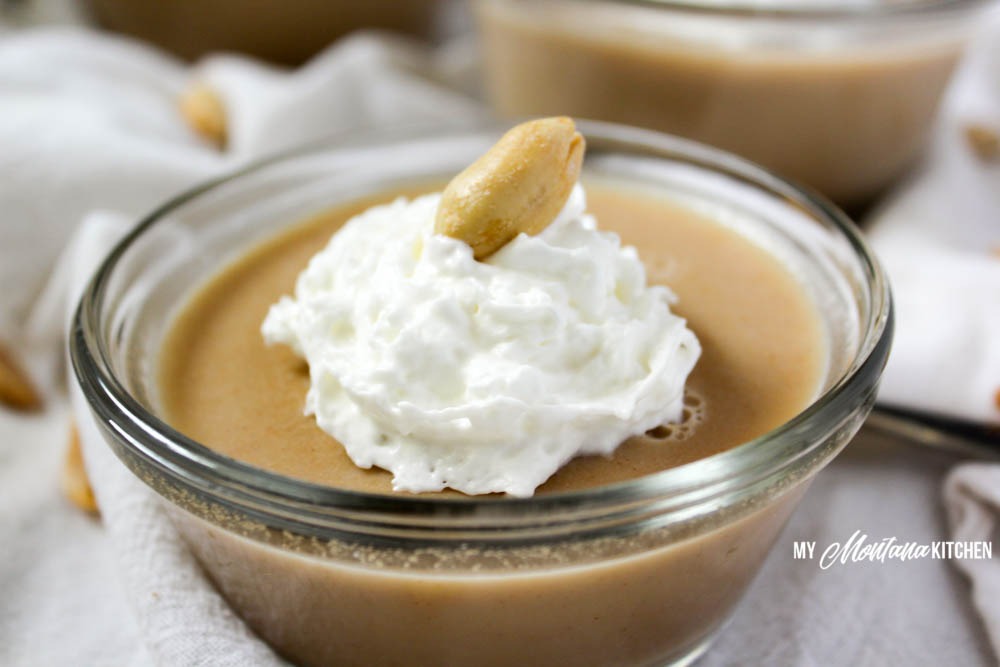 (This post may contain affiliate links, which provide me with a small compensation when you purchase your products through my links. Thank you for your support!)
I have this thing with peanut butter. It goes all the way back to my childhood . . . and was inherited from my Father and my Grandma. Sunday dinner was always the biggest meal of the week when I was growing up. We drove nearly an hour to church, so by the time we got home we were HUNGRY! While my Mom was putting the finishing touches on dinner, my Dad and I would eat a big spoon of peanut butter. Yes, right out of the jar! That would help "hold us over" until dinner was ready. That tradition goes back to when my Dad was a little boy. To this day, I still eat a spoonful of peanut butter at times.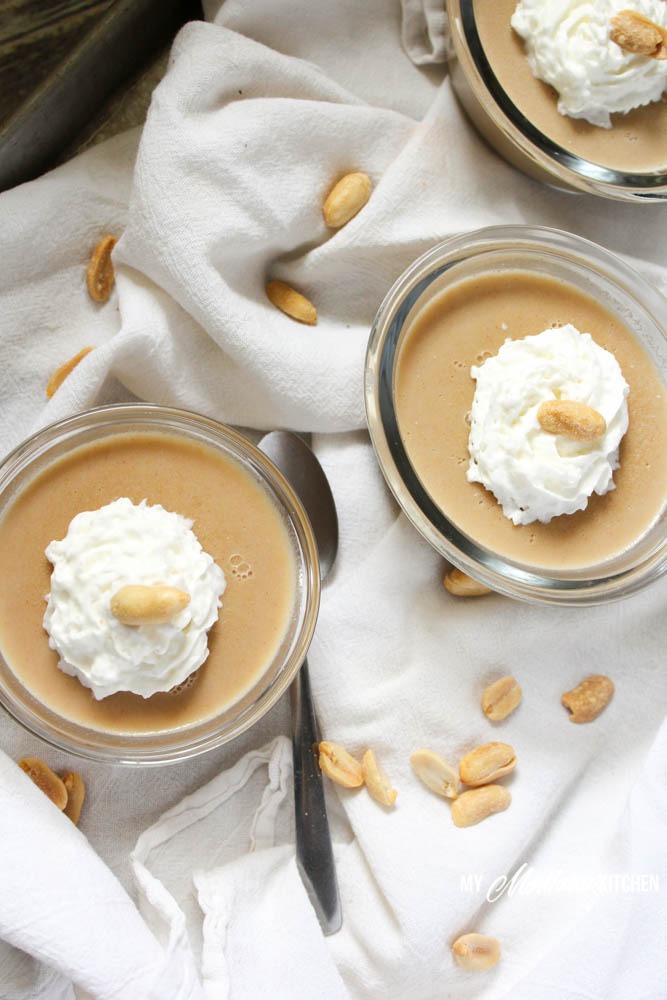 But now, when this pudding is so easy to make, my peanut butter spoon days may be limited. (Ha! Who am I kidding?) If peanut butter is not your thing, check out my 5 Ingredient Chocolate Pudding Recipe.
Pudding is such a simple dessert, but so fun to eat. Smooth, creamy, satisfying, and bursting with sweet peanut butter flavor. Add a dollop of whipped cream to the top for a special treat, or top with crushed peanuts or Lily's Chocolate Chips.
You'll also like my Chocolate Sugar Free Pudding!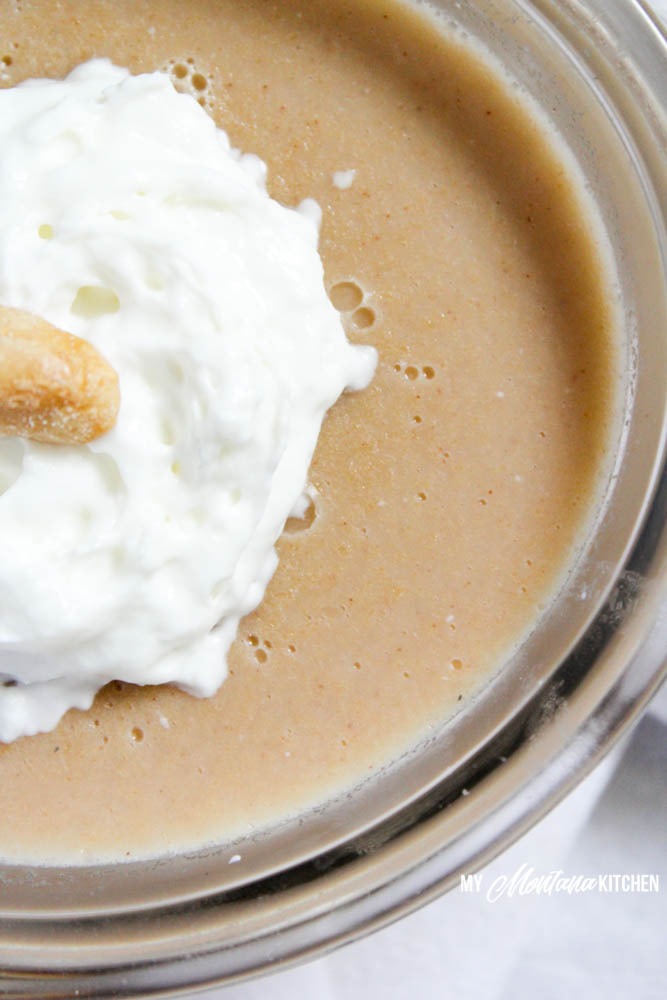 Gelatin, on its own, is almost a superfood in my opinion. Listed below are a few of the benefits of gelatin.
Improves gut health and digestion
Protects joints and can help ease joint pain
May help you sleep better
Can improve your skin health
Helps you maintain strong bones
Helps you feel full
Check out my source article here. With all of those benefits, I am trying to find more ways to get gelatin into my daily diet. It is also high in protein!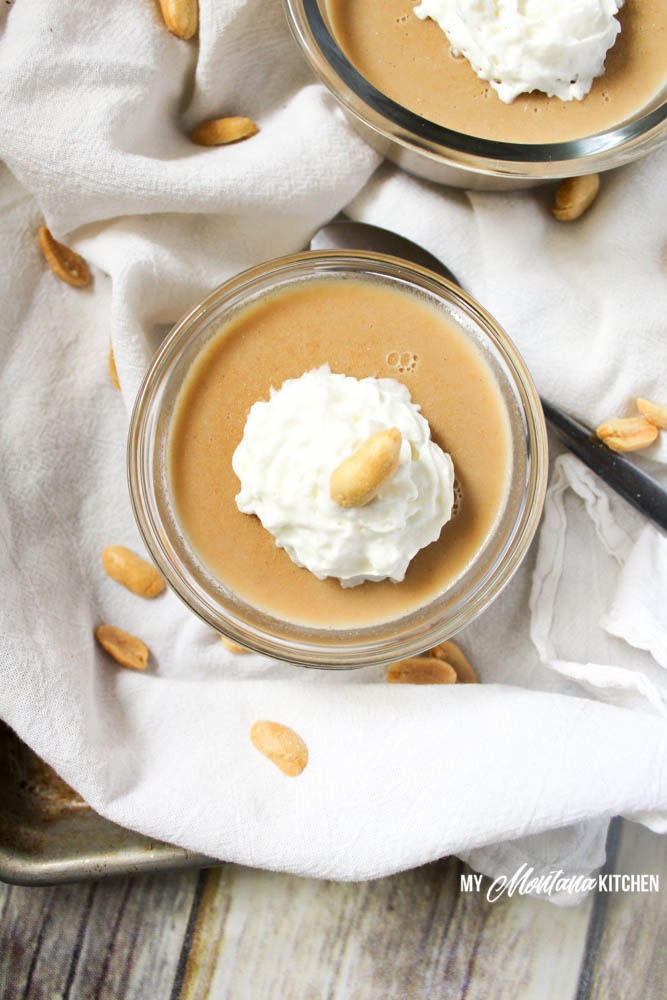 So what do you need for this recipe?
2 Cups Unsweetened Cashew Milk
¼ Cup Natural Peanut Butter
¼ Cup Gentle Sweet
2 Teaspoons Vanilla
½ Cup Water
1 Tablespoon Just Gelatin
Be sure to sign up with your email address so you can receive all my new recipes delivered right to your inbox! (Look for the sign-up box at the very top of this page.) Also, be sure to follow me on Facebook, Pinterest, Instagram, and Twitter!
Have you seen my ebook? "My Top 10 Low Carb Dessert Recipes." Click the link to check it out!

Instructions
In a medium saucepan, combine unsweetened cashew milk, natural peanut butter, Gentle Sweet, and vanilla.

Heat over medium heat until peanut butter has melted and mixture is smooth.

In a small bowl, sprinkle 1 Tablespoon Just Gelatin over ½ cup cool water.

Let sit for about 30 seconds or so, then stir well.

Add gelatin mixture to pudding and stir well.

Pour into 4 ramekins and refrigerate for at least 2 hours before serving.
Notes
If you do not have THM Gentle Sweet, or are not familiar with the product, check out this recipe.
If you do not have Just Gelatin, you can use Knox brand gelatin, which is readily available at most Walmarts and grocery stores.
Nutritional Information per serving:
Calories: 140
Fat: 9.5
Carbs: 12.5
Sugar Alcohols: 9
Fiber: 1
Net Carbs: 2.5
Protein: 6
Nutrition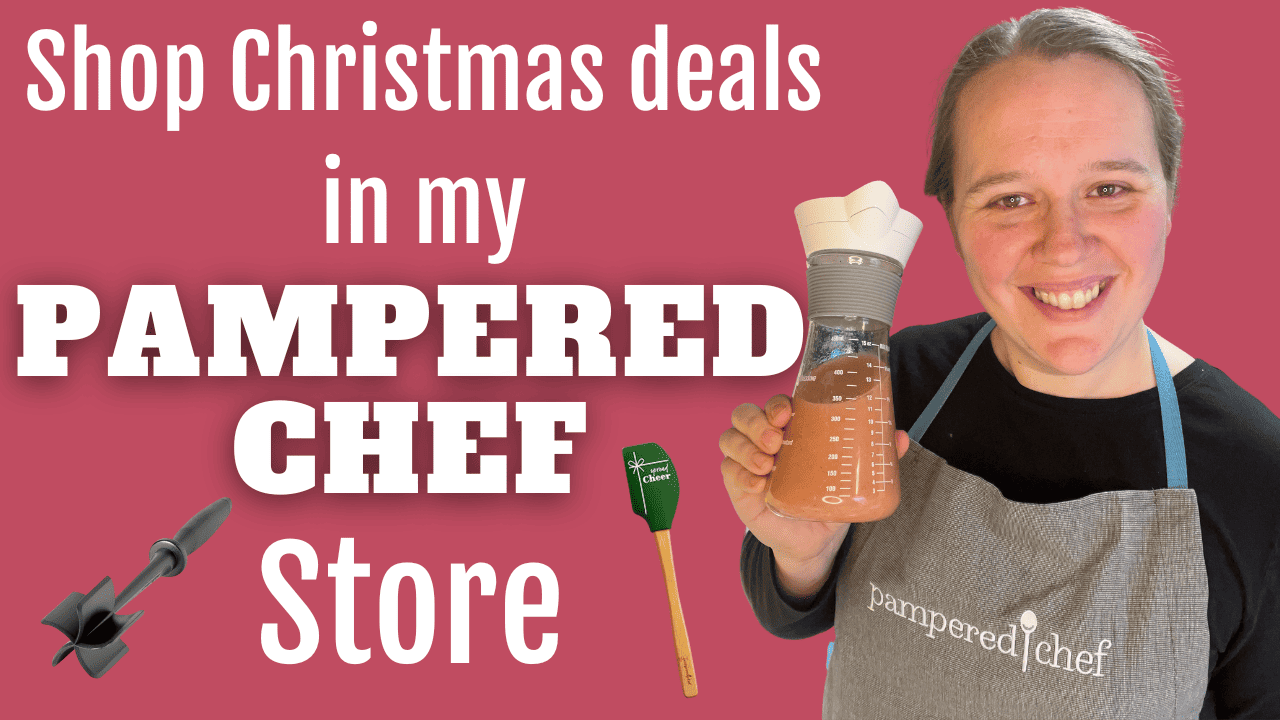 Reader Interactions