We may earn money from the products/companies mentioned in this post. As an Amazon Associate I earn from qualifying purchases.
Bacon Bombs - perfection on the grill! Pickles or cheese (take your pick) wrapped in ground beef, then wrapped in bacon and grilled to crispy perfection. This recipe is low carb, gluten free, and a Trim Healthy Mama "S" Fuel.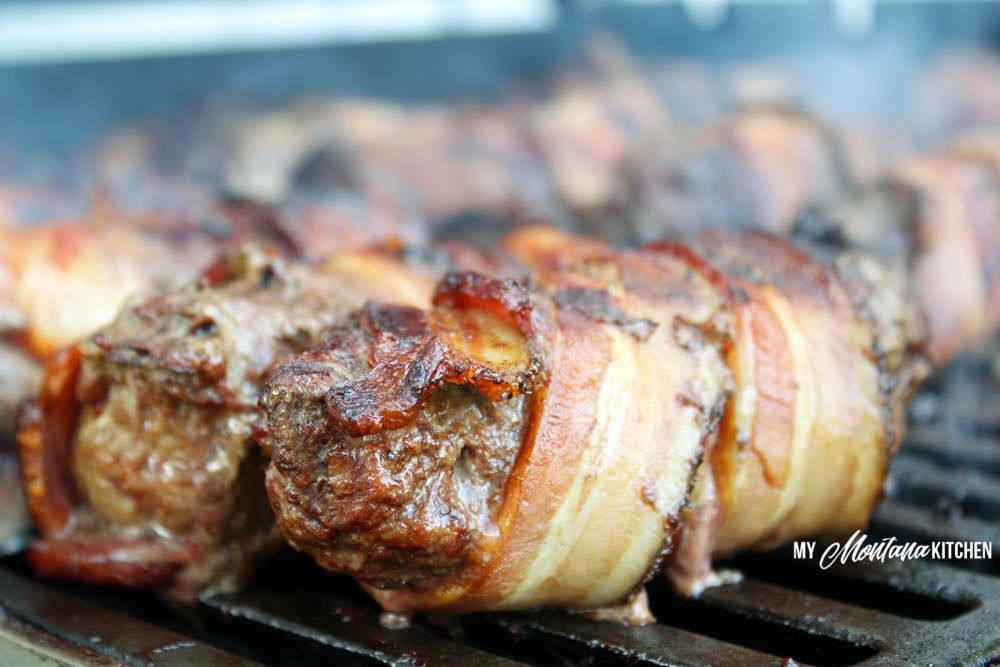 (This post may contain affiliate links, which provide me with a small compensation when you purchase your products through my links. Thank you for your support!)
When my husband was growing up, his father used to make "Pickle Dogs" for them. He would wrap a pickle with ground beef, then grill them on the grill. They would eat them with ketchup and mustard - basically a hamburger in a different shape and with no bun. To this day, my husband loves those things!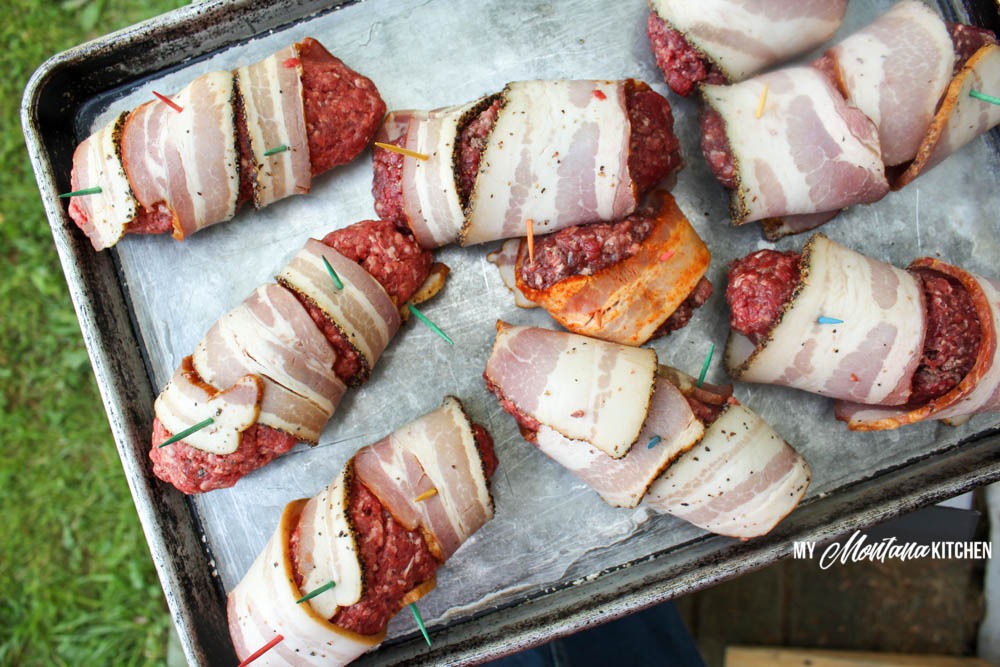 Recently we were at my in-laws for a few days, and we grilled nearly every night for the first week. My father-in-law is a grill master! He does an amazing job, and every one of his children love it when he grills for supper! (And his children-in-law . . . thats ME!)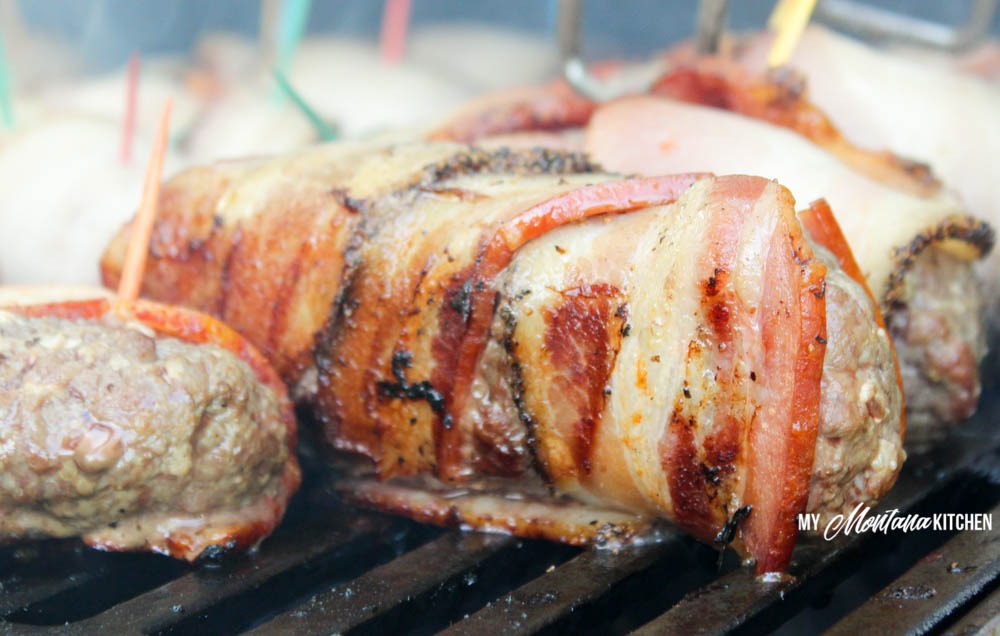 One afternoon when we were sitting around the table, this recipe was born. He decided to up the ante a bit on his old standby. Everyone gave input and here we have the results! Pickle dogs wrapped in bacon, or cheese dogs wrapped in bacon! I wasn't sure what to call them, but since they are both wrapped in bacon, we will call them Bacon Bombs!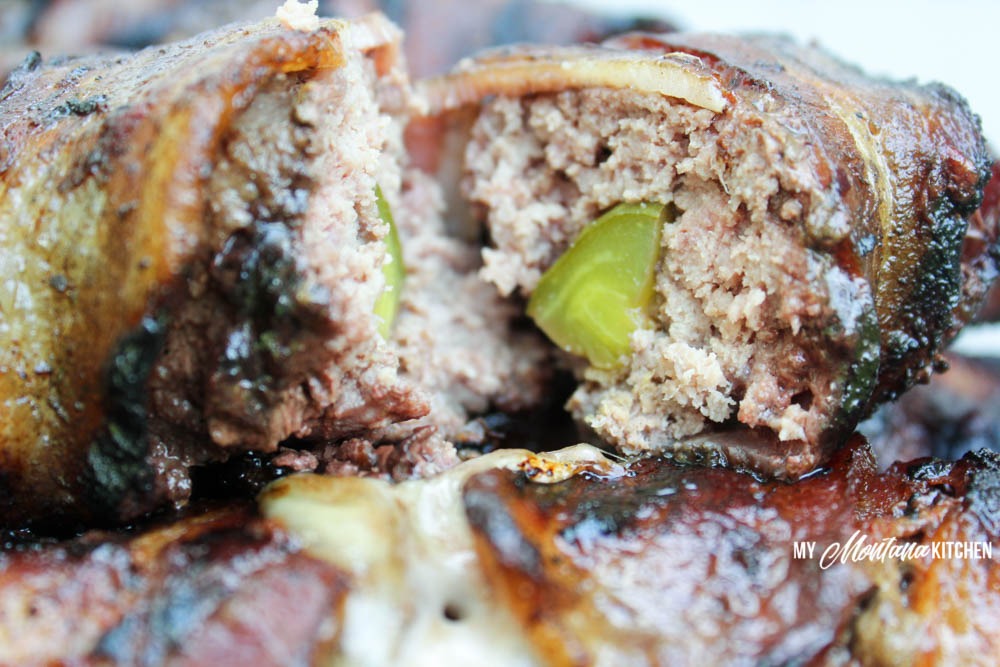 Doesn't that sound amazing? Bacon Bombs - everyone loves bacon! Of course, this is not a hard and fast recipe. This is one that is easy to customize to your family's individual tastes and preferences. The cheese filled ones were my favorite, but the pickles were amazing as well!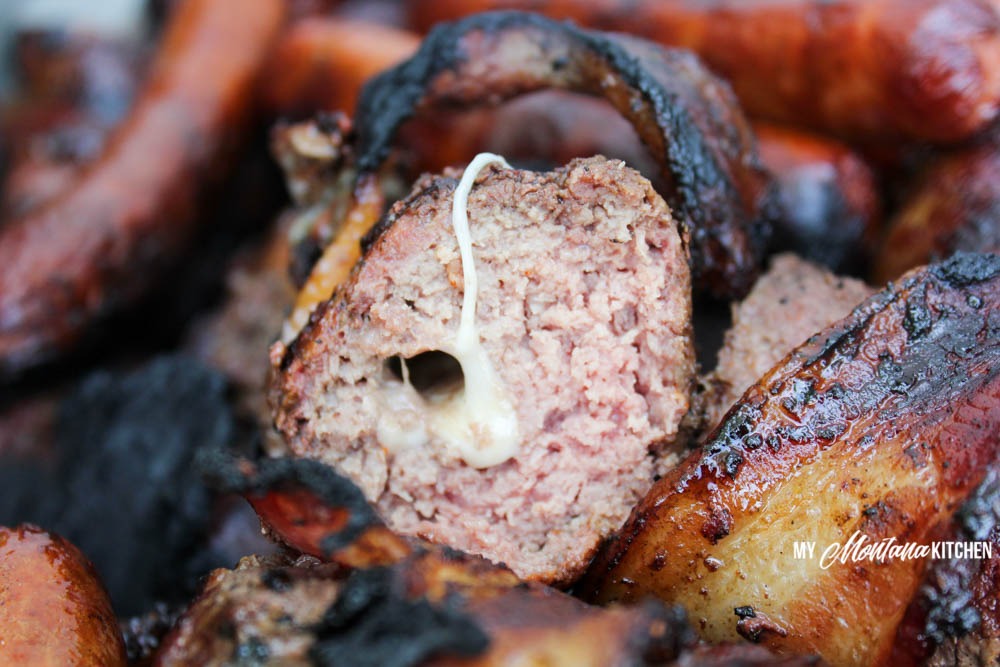 I ate mine with a piece of cheese melted over the top, drizzled with some mustard and sugar free ketchup, with lettuce, tomato, and onion on the side.
So, what do you need for these Bacon Dogs?
2 Pounds Ground Beef (Hamburger)
4 Large Dill Pickles (or 8 Baby Dill Pickles)
OR
8 Mozzarella Cheese Sticks (or a mix of both pickles and cheese sticks)
1 Pound Sliced Bacon
Toothpicks (to hold the bacon in place)
These take about 30 minutes or so to cook on the grill, depending on how thick you make them. My father-in-law gave me I tip I thought I would pass along to my you, my readers. If he checks the meat, but it isn't quite done yet (just a little pink), he removes it from the grill, places it on a serving platter, then covers it with aluminum foil for about 10 minutes. This traps the heat and continues cooking the meat until it is time to eat. It works beautifully!
Be sure to sign up with your email address so you can receive all my new recipes delivered right to your inbox! (Look for the sign-up box at the very top of this page.) Also, be sure to follow me on Facebook, Pinterest, Instagram, and Twitter!
Have you seen my ebook? "My Top 10 Low Carb Dessert Recipes." Click the link to check it out!

Ingredients
2

Pounds

Ground Beef

Hamburger

4

Large Dill Pickles

or 8 Baby Dill Pickles

OR

8

Mozzarella Cheese Sticks

or a mix of both pickles and cheese sticks

1

Pound

Sliced Bacon

Toothpicks

to hold the bacon in place
Instructions
Preheat Grill.

Using ¼ pound ground beef for each bacon bomb, form the meat around the pickle or cheese.

Wrap slices of bacon around the ground beef, using toothpicks to secure if desired.

Grill over medium heat for approximately 3o-35 minutes, or until cooked through.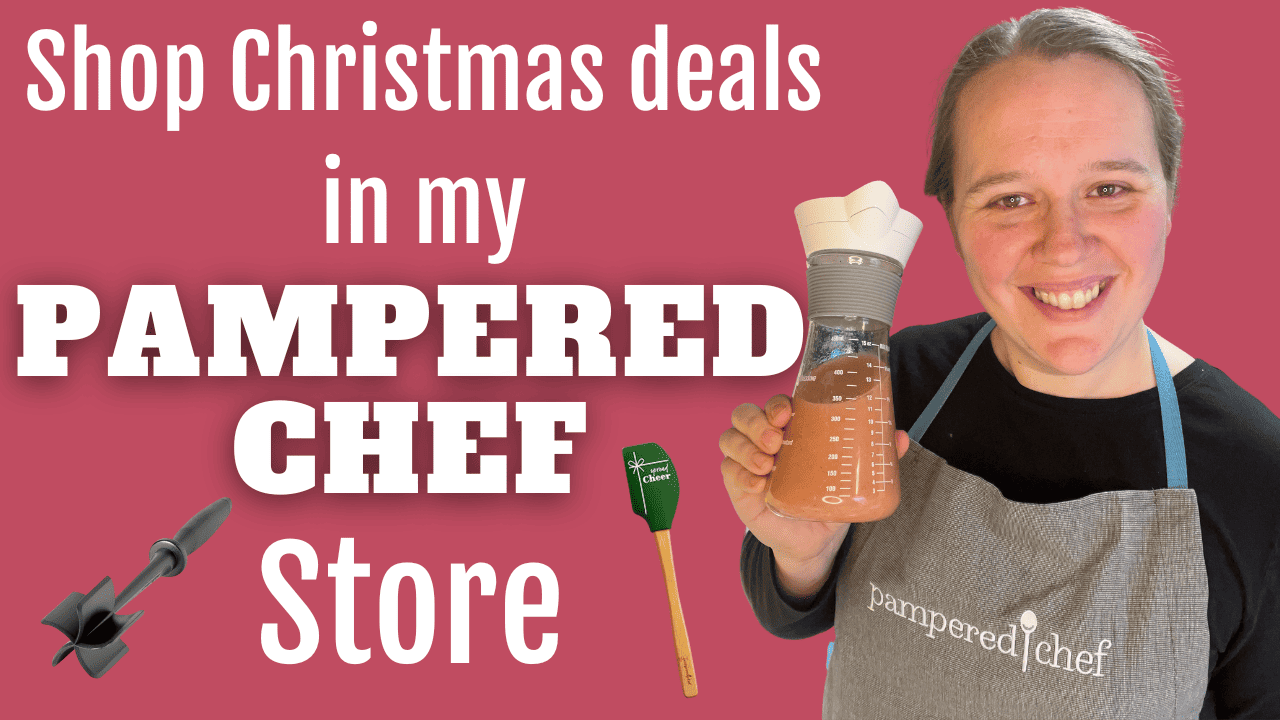 Reader Interactions