We may earn money from the products/companies mentioned in this post. As an Amazon Associate I earn from qualifying purchases.
A healthy copycat version of a favorite sauce from my favorite chicken restaurant! This copycat sauce it low carb, sugar free, and a THM-S.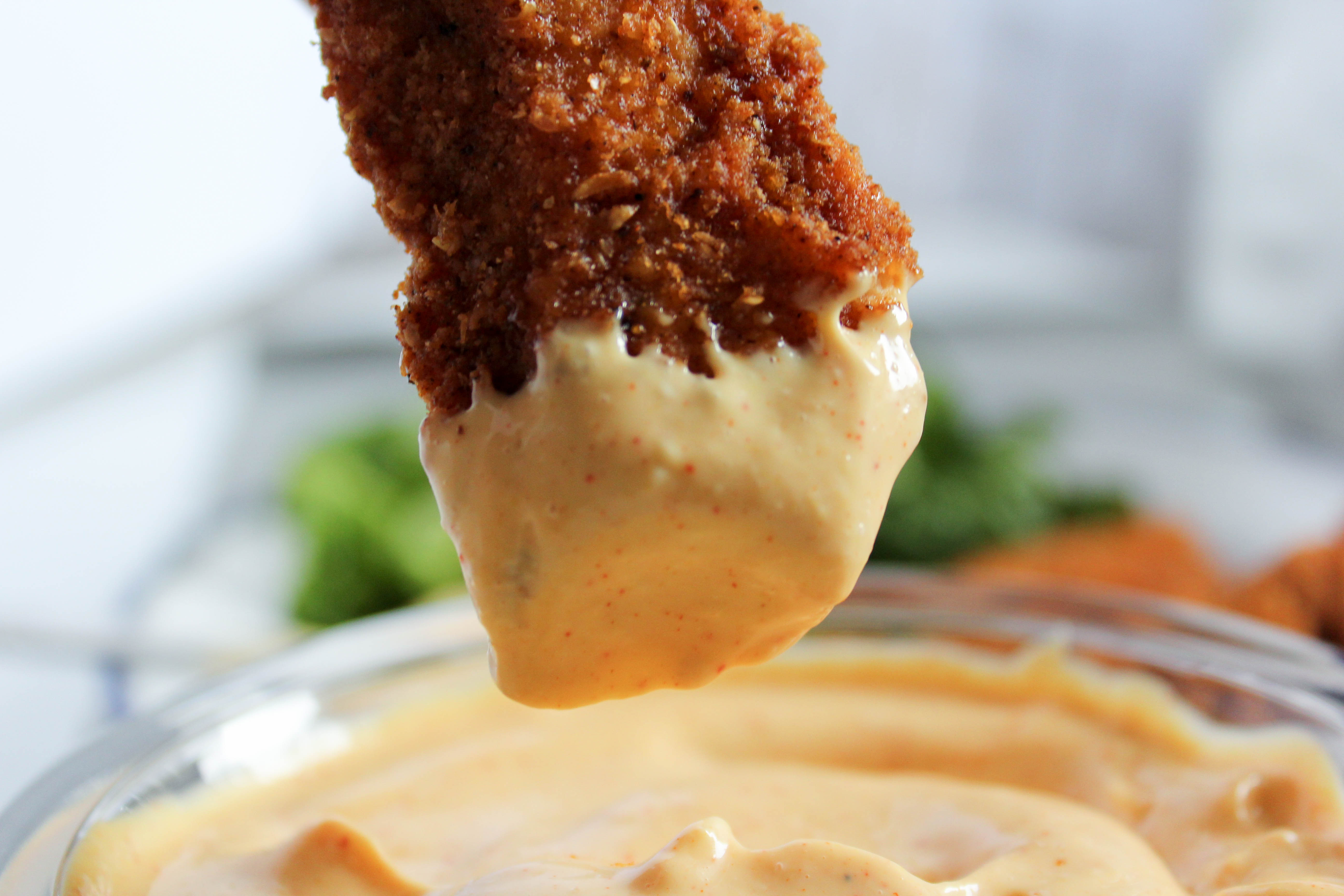 (This post contains affiliate links, which provide me with a small compensation when you purchase your products through my links. Thank you for your support!)
I grew up in the South (East Tennessee, to be exact), and therefore, I grew up with Chick-Fil-A. I have even been to the original restaurant! Their signature sauce is so delicious - it is the perfect accompaniment to their amazing chicken tenders. The creamy, sweet, and smoky flavors are perfect! I love Chick-Fil-A, not just because of their amazing food, but because of their Biblical stand on so many issues. I believe the Lord has blessed them because of their commitment to Biblical principles.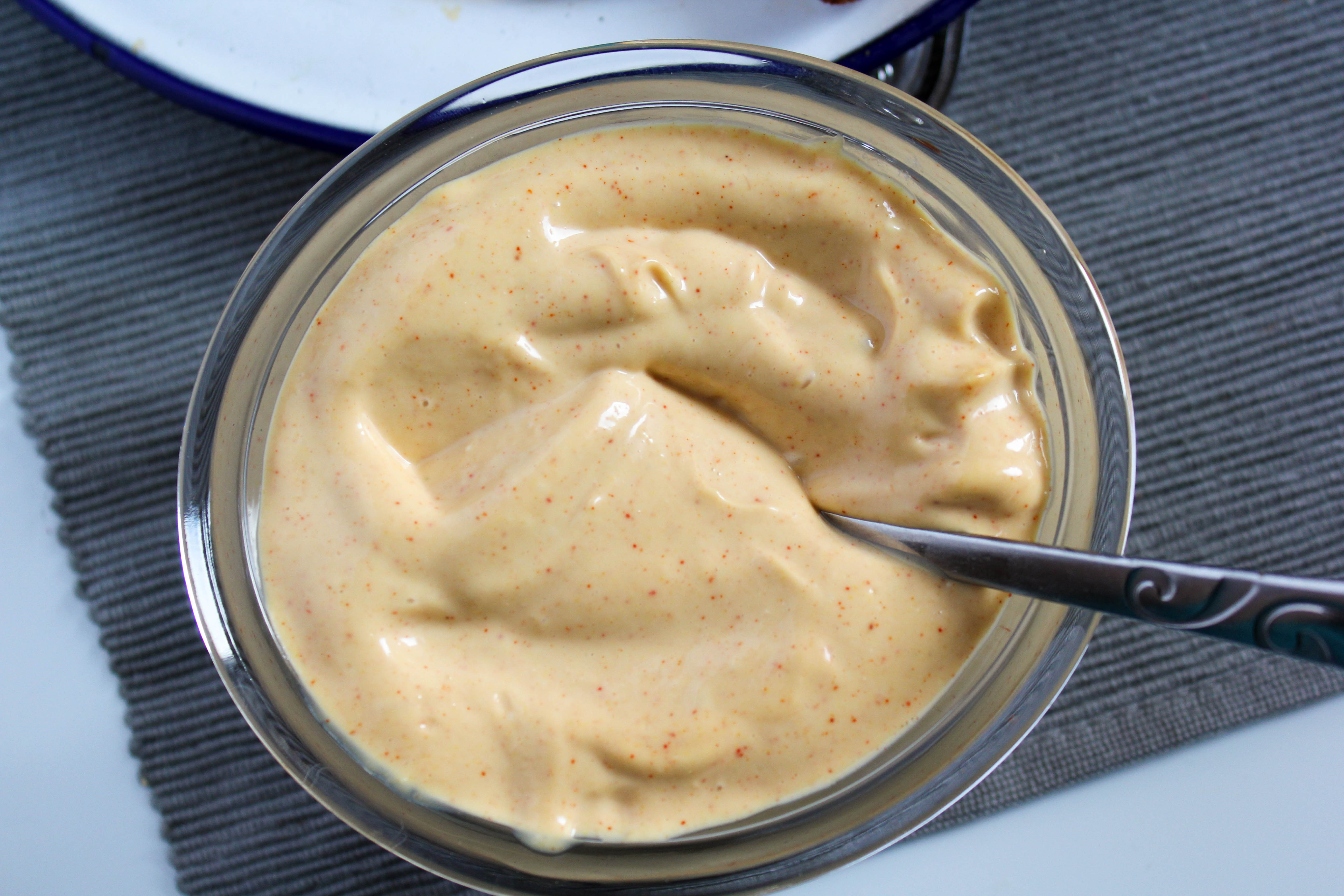 Unfortunately, when I moved to Montana, I found there was no Chick-Fil-A. One did open up about two hours north of me, but I have not been able to go yet. Anyway, when we made Restaurant Style Breaded Chicken Tenders a couple of weeks ago for supper, I whipped up this sauce for dipping. I was so pleased with the results - it really does taste like the Chick-Fil-A sauce! This sauce is low carb, and is completely THM compliant! You are going to love it!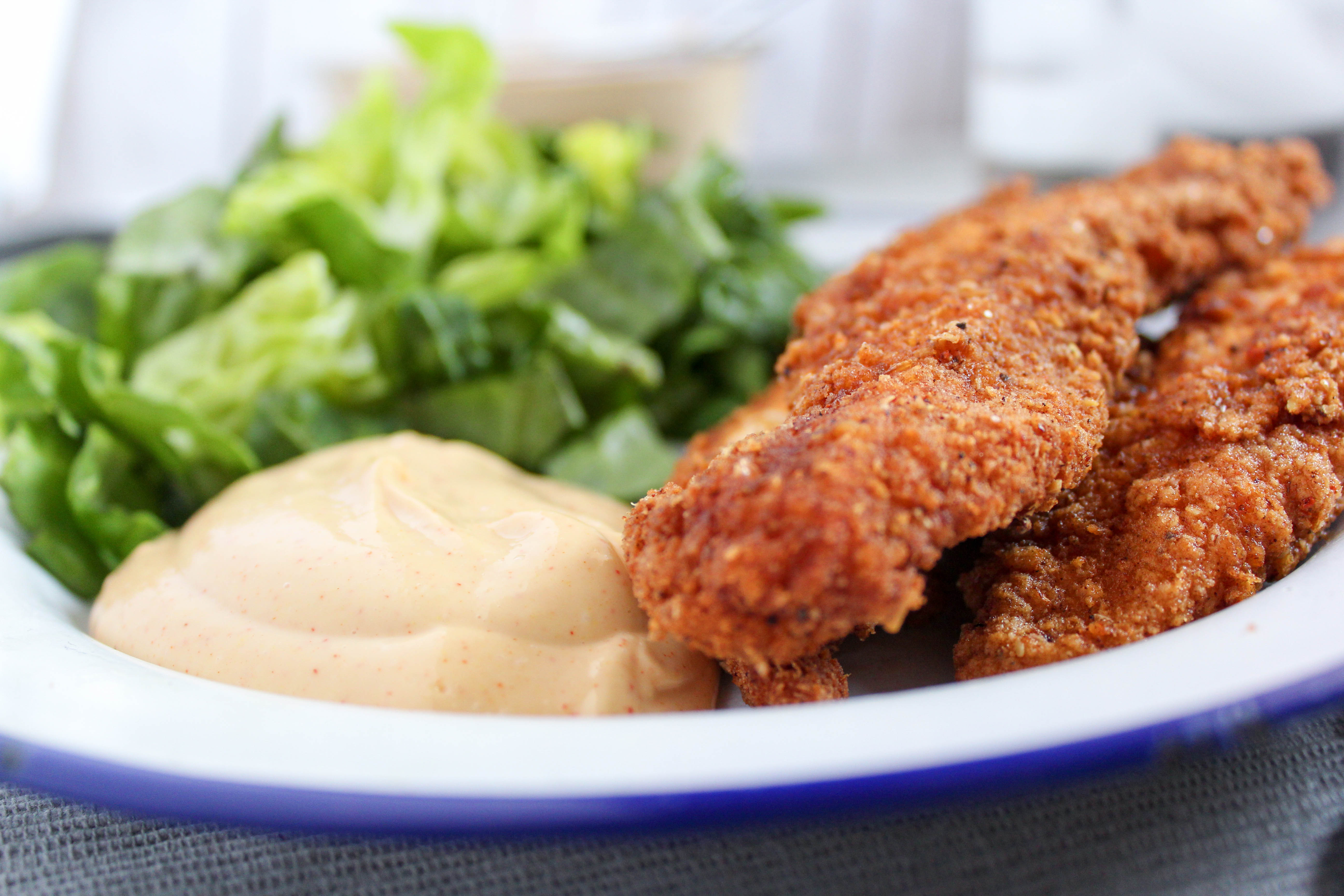 So, what do you need for this amazing sauce?
1 Cup Mayonnaise
1 Tablespoon Yellow Mustard
1/2 Teaspoon Garlic Salt
1/2 Teaspoon Smoked Paprika
1/2 Teaspoon Onion Powder
2-3 Teaspoons Liquid Smoke
1 "doonk" Powdered Stevia Extract (a "doonk" is 1/32 of a teaspoon)
Mix all the ingredients together and enjoy!
Be sure to check out my Restaurant Style Breaded Chicken Tender recipe to go with this sauce!
Be sure to sign up with your email address so you can receive all my new recipes delivered right to your inbox! (Look for the sign-up box on the right sidebar if you are on a desktop, or at the very bottom of this post if you are using a mobile device.) Also, be sure to follow me on Facebook, Pinterest, Instagram, and Twitter!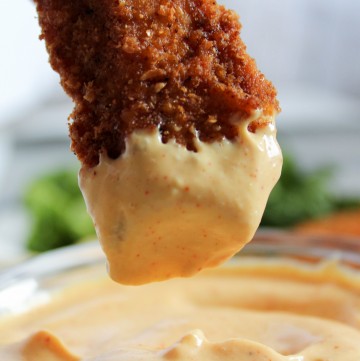 Instructions
Mix all the ingredients together and enjoy!

Store remaining sauce in the refrigerator for up to two weeks.
Nutrition
Nutrition Facts
Amount Per Serving
Calories 183
% Daily Value
Vitamin C undefined%
Calcium 0%
Iron undefined%