We may earn money from the products/companies mentioned in this post. As an Amazon Associate I earn from qualifying purchases.
Serve up this keto iced matcha latte today for a morning pick-me-up or mid-day treat.
Unsweetened coconut milk, matcha, sweetener, and collagen come together for the ultimate at-home drink stop.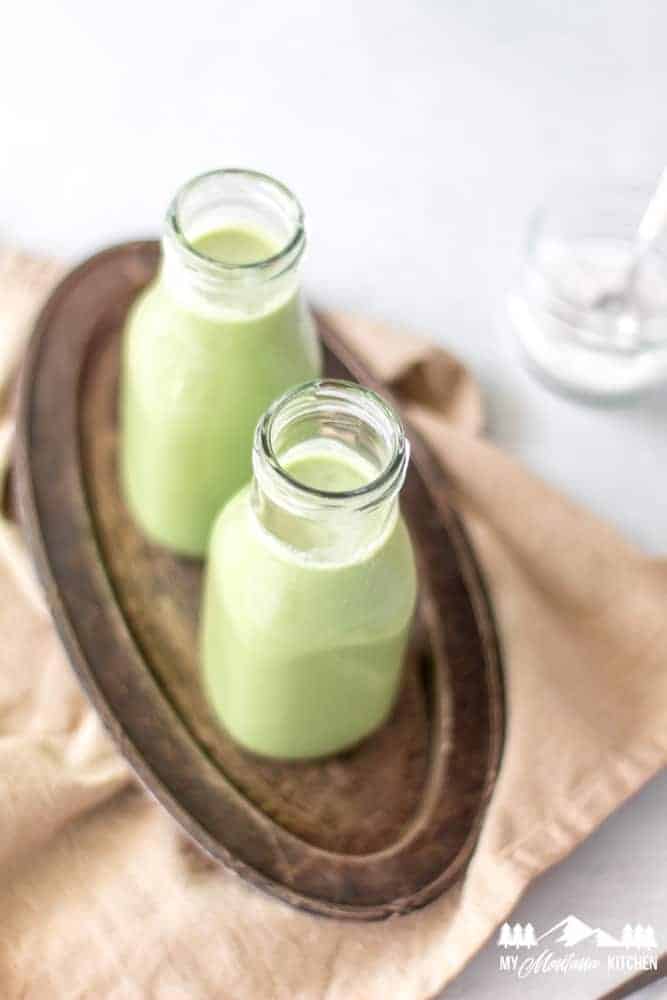 Iced Matcha Latte
This iced matcha latte is a super easy matcha recipe that will give you a boost of energy to get you through the day.
Plus this green tea matcha is refreshing, hydrating, and incredible down to the last sip.
What Is Matcha Powder
If you are just now jumping into matcha, you might be wondering, "What exactly is it?" Matcha powder is a finely ground powder of green tea leaves.
There is a specific process the leaves go through before they are harvested and then produced for matcha.
Can I Drink Matcha On Keto
You bet! Matcha is not high in carbs so it makes a great option for keto dieters.
Plus with the caffeine boost you get when you sip, that is a great way to boost your energy and your metabolism.
Matcha is also great for Trim Healthy Mamas!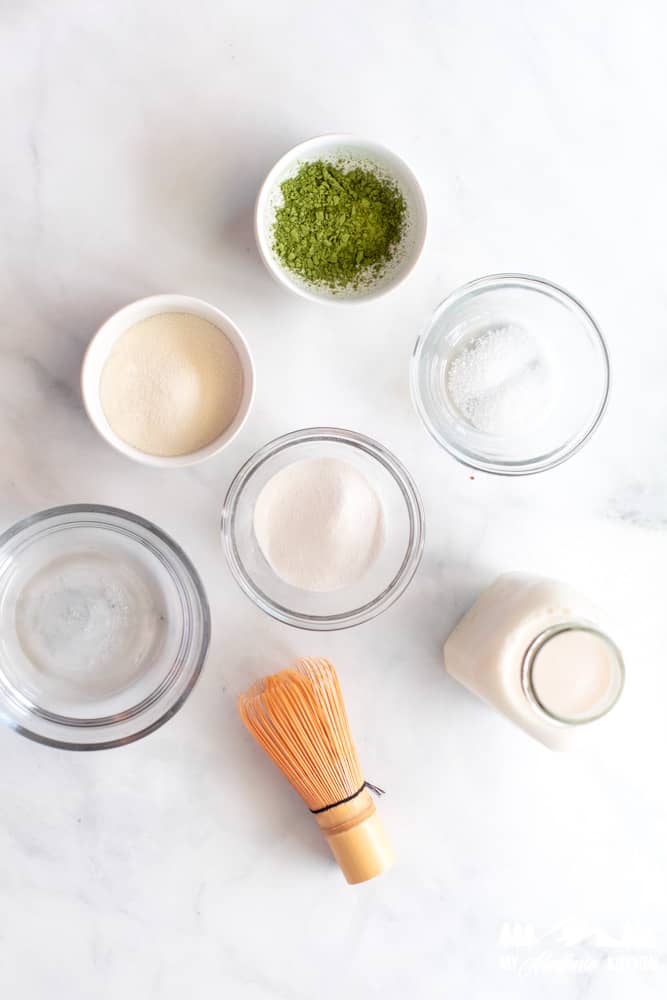 What Do You Need To Make Matcha Iced Latte
Matcha Powder
Unsweetened Coconut Milk
Water
Gentle Sweet (or another on-plan sweetener)
Coconut Milk Powder (optional)
How To Make Matcha Iced Latte
Start by warming up your water on the stove. You need warm water for this to fully blend and get nice and frothy.
Once you have warm water you will pour into your blender with the other ingredients and mix until it is nice and frothy.
Pour over a glass with ice and enjoy.
You could even add the ice in to make it blended matcha if you would like. Just know as the ice melts it will water down your drink a bit.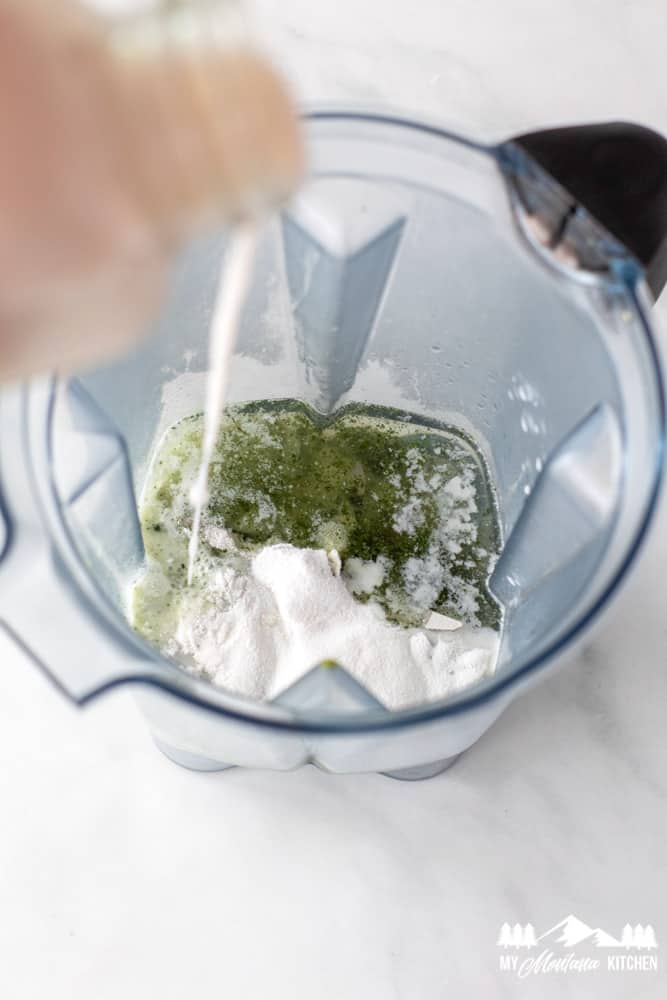 What Does A Matcha Latte Taste Like
Matcha latte is a drink that is unique and will stand out. You will find that it has a sharp flavor that is a nice power punch of flavor while being a bit earthy. The coconut milk will add some sweetness to your drink.
You will get an after taste of green tea with some sweetness.
How To Remove Clumps From Matcha Drink
Sometimes you will run into clumps in your drink. Even though you blend until frothy you will find that you still have clumps.
If you have clumps you can run your drink through a strainer or even cheesecloth to pick up any leftover clumps as you pour it into your glass.
Here are more drinks to consider whipping up
Best Keto Iced Coffee | Here is a keto-approved iced coffee recipe that is loaded with flavor and will give you an energy boost.
How To Make Cold Brew Coffee | Love cold brew? Skip the coffee shop and learn how to make it at home! This is a fantastic recipe to try.
Low Carb Frappuccino Recipe | Here is another winning drink to serve up. Whip up a coffee shop quality drink at home in no time.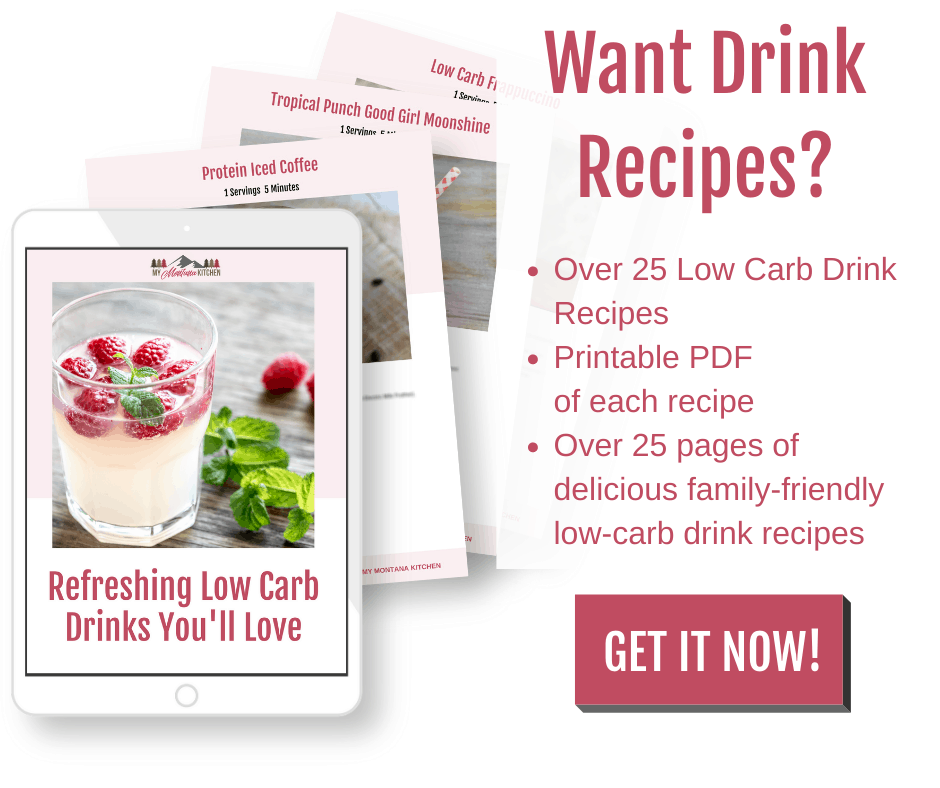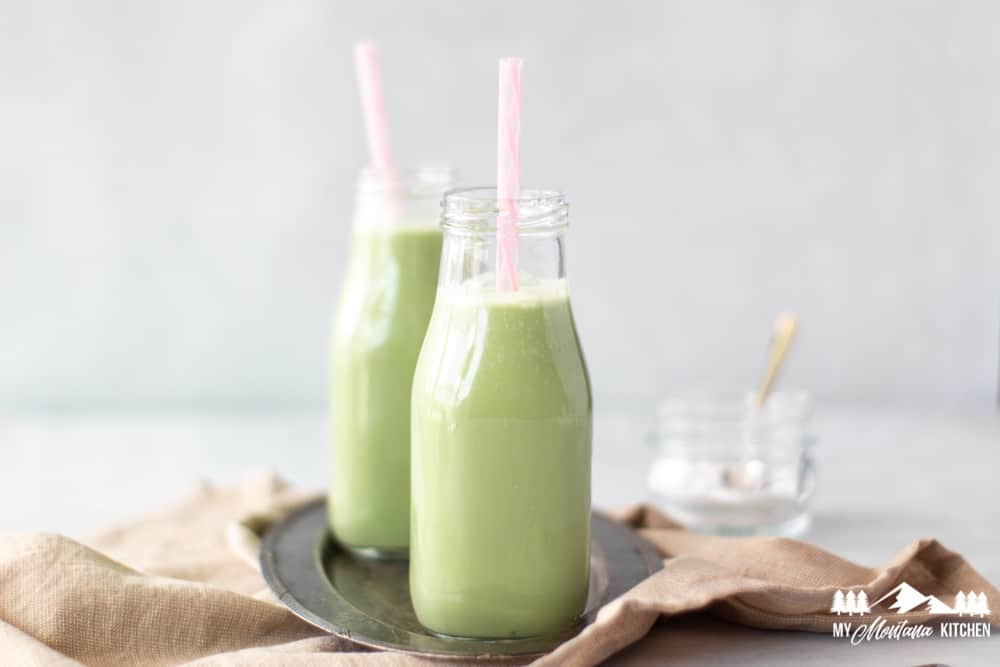 How Many Servings Does This Recipe Make
This recipe is for two 8 ounce servings. Now, if you want to make more you are more than welcome to make extra.
Depending on how large your blender is you might need to mix in batches.
This is great to make in the morning for a great boost to get your day started off right. It is such a refreshing drink to sip on as you are getting around to start the day.
Can I Store Leftover Matcha Tea Latte
This drink is best served fresh. But, if you don't plan to drink it all at once, you can either half the recipe to make just what you plan to drink or save the rest.
If you want to store the leftover drink, pour in a container that has a lid and store in the fridge. You can store it in the fridge for up to two days.
Give it a good stir and then pour over ice. You might find you need to blend it up a bit to help incorporate the ingredients.
If you are a fan of matcha you might really enjoy this recipe. It takes just a few minutes to make, for the ultimate hydrating drink.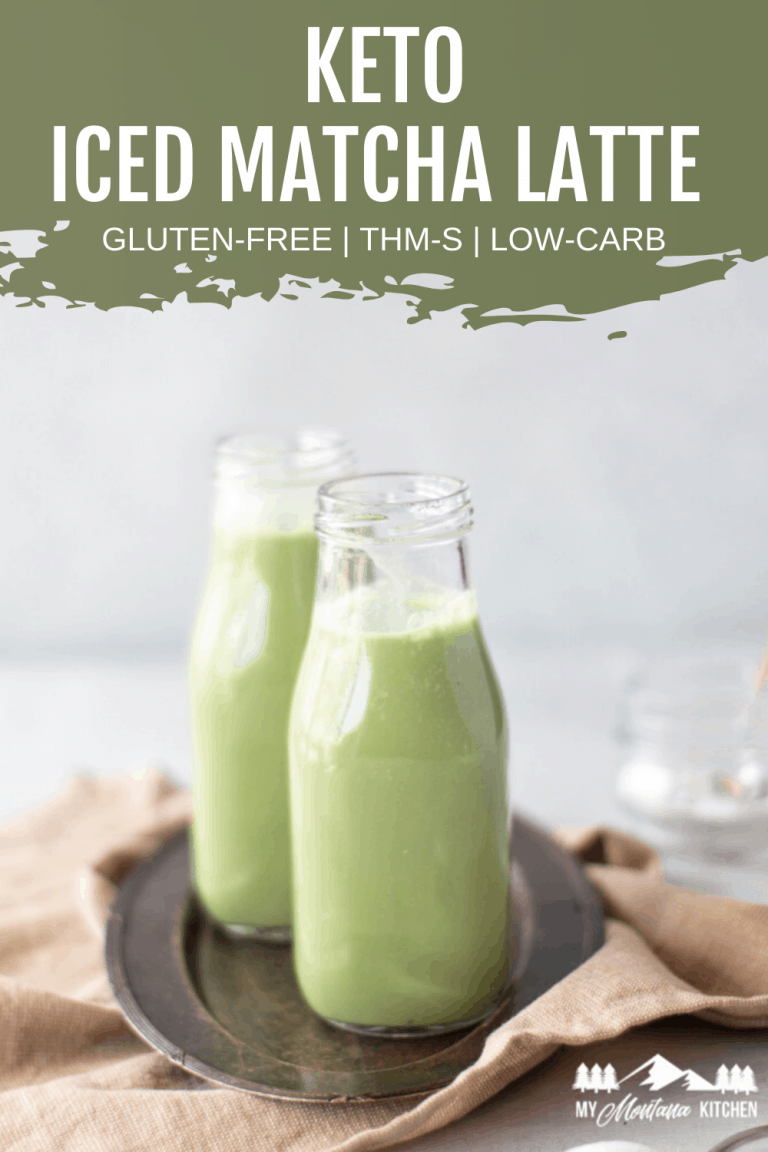 Yield: 2 Servings
Keto Iced Matcha Latte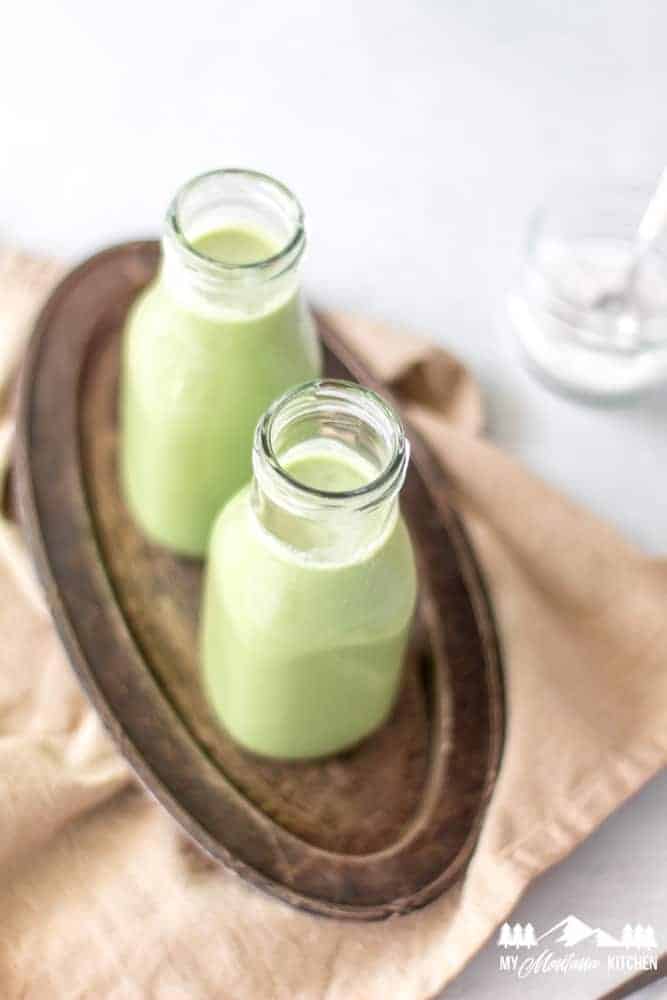 Are you looking for a cool refreshing drink that's keto-friendly? Check out this keto iced matcha. Creamy coconut milk combines with matcha tea to produce this creamy delicious low-carb drink.
Instructions
Heat water in a pan until it is almost boiling.
In the blender add warm water, matcha, coconut milk, collagen, stevia, and coconut milk powder if using.
Blend until frothy.
Serve over ice.
Nutrition Information
Yield
2
Serving Size
8 Oz
Amount Per Serving
Calories

163
Total Fat

15g
Carbohydrates

3g
Fiber

3g
Protein

10g