We may earn money or products from the companies mentioned in this post.
A collection of delicious hot chocolate recipes that are Trim Healthy Mama Friendly.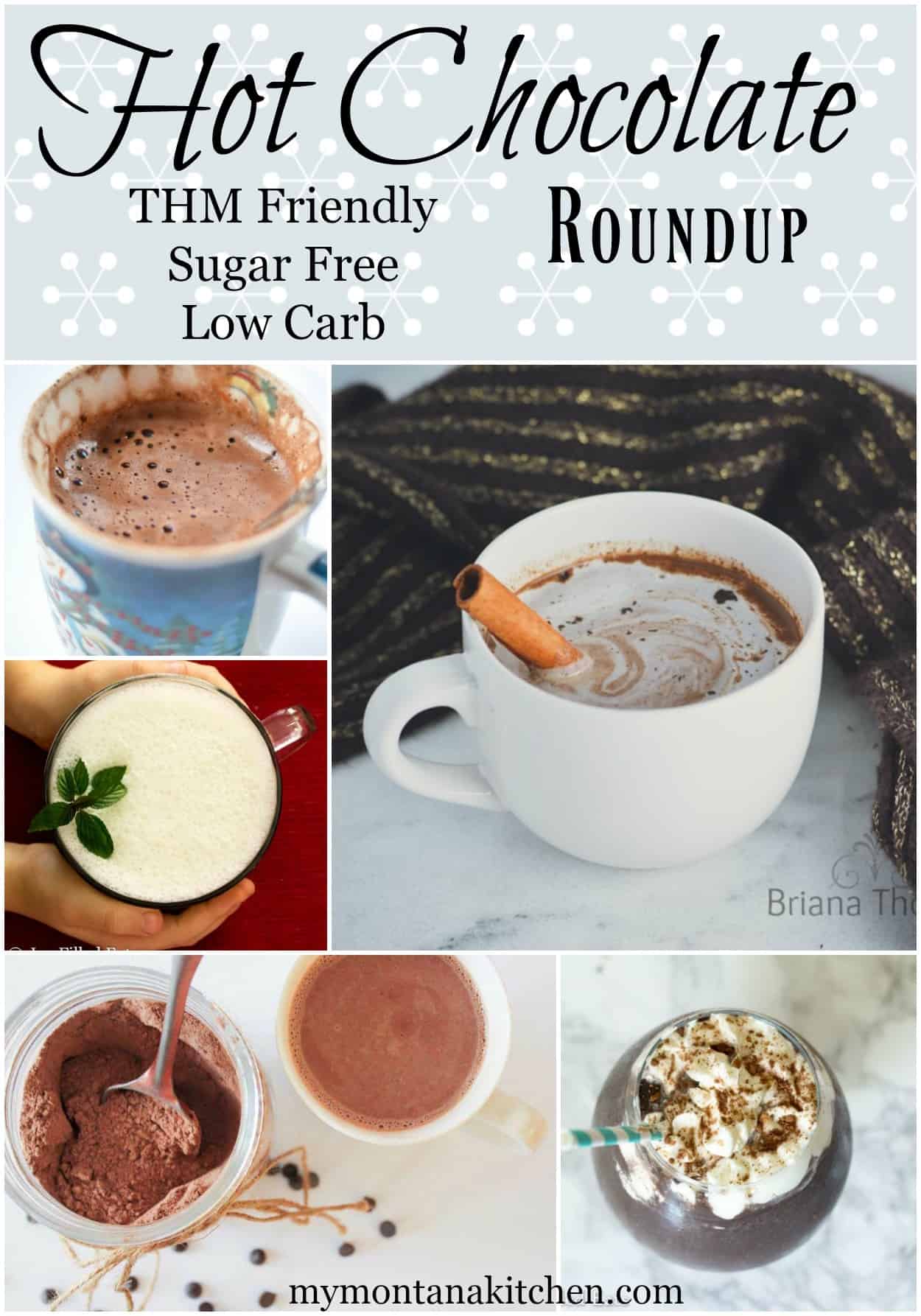 Hot chocolate or hot cocoa? What do you call it? I have always called it hot chocolate, but I grew up in the South, and hot "cocoa" just sounded so Northern! I have no idea why . . . maybe because my aunt who was from Upstate New York called it that. The reasons aren't important. The important thing is that even when following the Trim Healthy Mama Plan
you can still indulge in a delicious cup of hot chocolate! If you are feeling extra indulgent, you could even top it with some homemade sweetened whipped cream, or Peppermint Whipped Cream!
Northern Nester's Hot Chocolate – this indulgent hot chocolate uses coconut milk.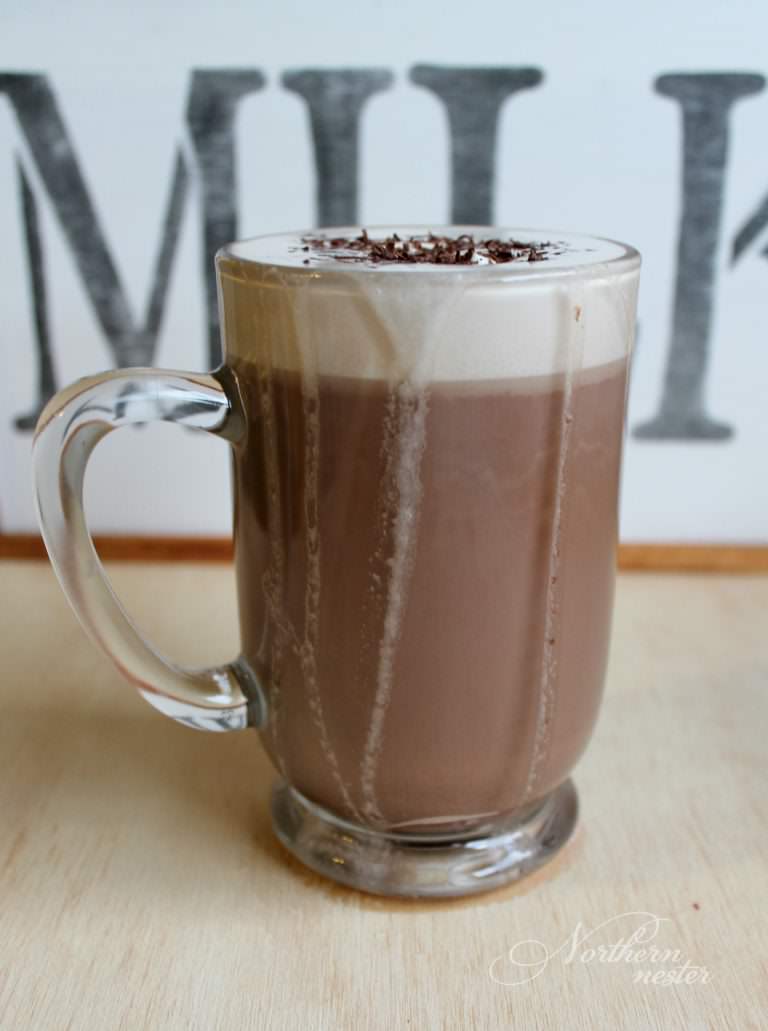 In a fun twist, Joy Filled Eats has this Peppermint White Chocolate Recipe.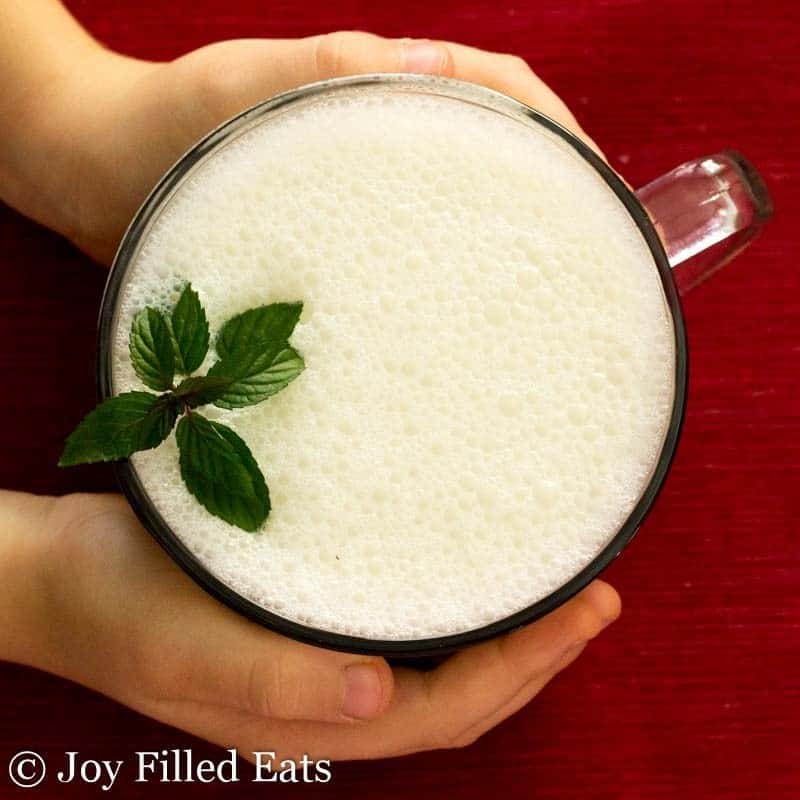 If you do not like peppermint, but like the idea of a white hot chocolate, check out this White Hot Chocolate Recipe from Briana Thomas.
If you are looking for a hot chocolate recipe that does not use special ingredients, check out this Sugar Free Hot Chocolate from Gwen's Nest. (No special ingredients if you choose not to use the optional ingredients.)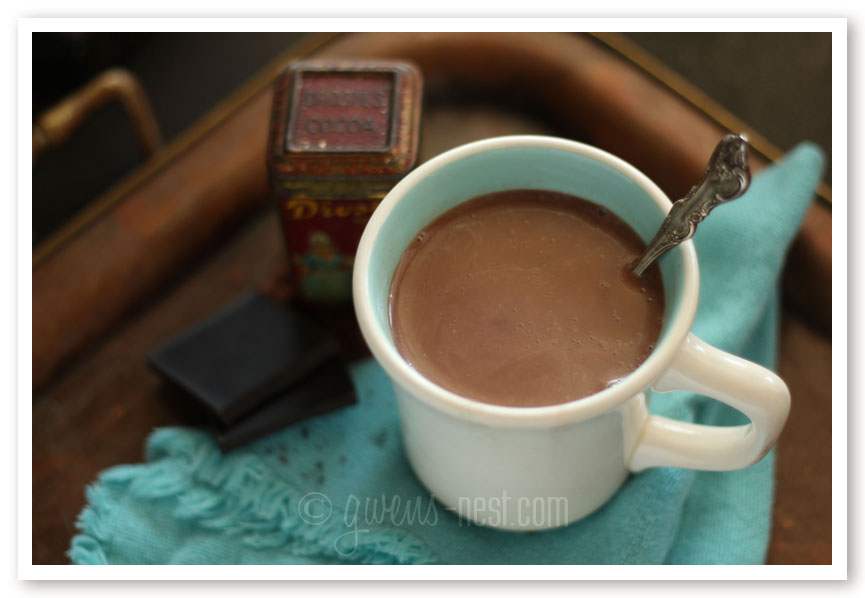 If you are looking for a way to sneak more okra into your diet, and you also love a rich, velvety hot chocolate, check out my Secret Ingredient Hot Chocolate (I promise you cannot taste the secret ingredient)! As a bonus, this hot chocolate is FP!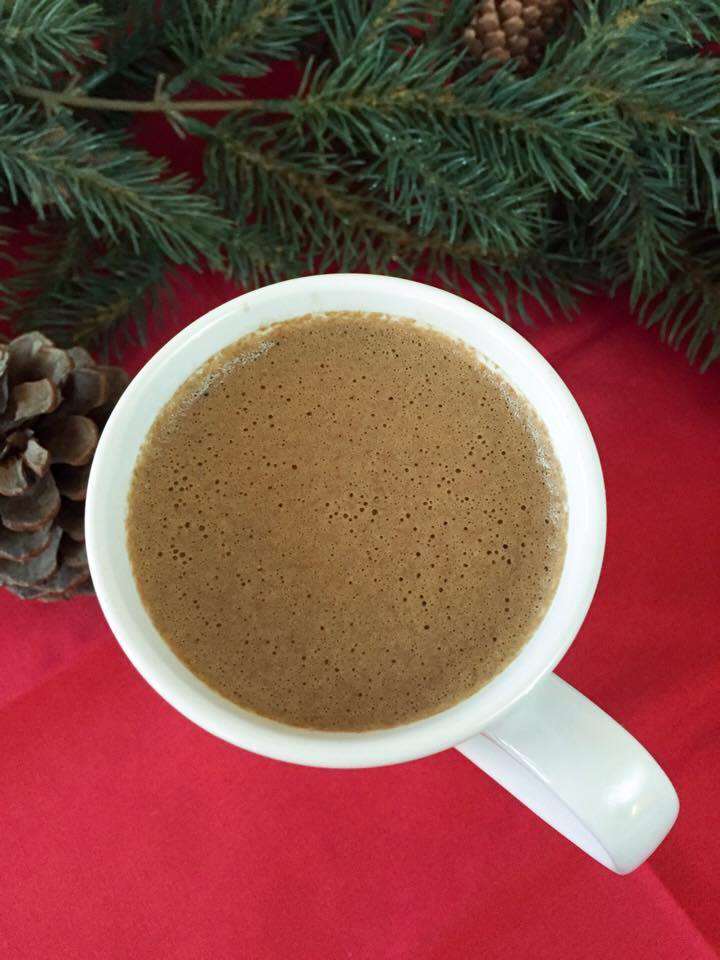 Maybe you like to make your hot chocolate on the stovetop! If so, you would enjoy this Stovetop Hot Chocolate from Briana Thomas.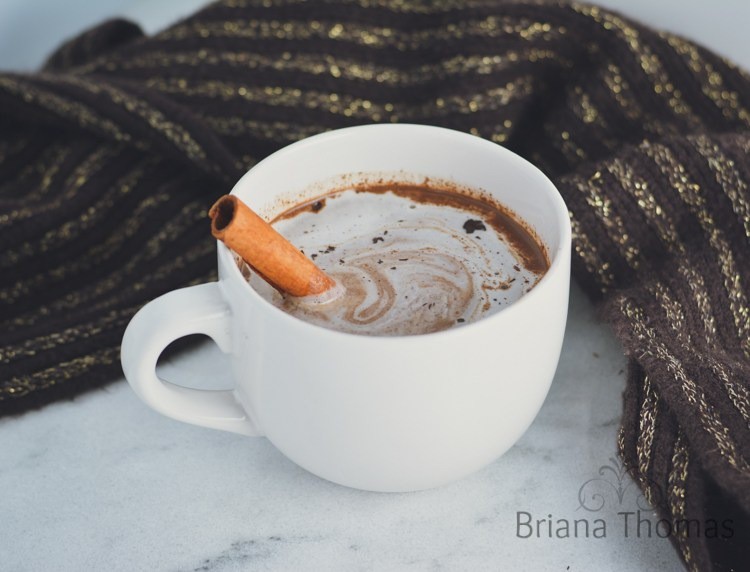 If spicy is your thing, check out this Single Serve Mexican Hot Chocolate from The Fabulous Wife!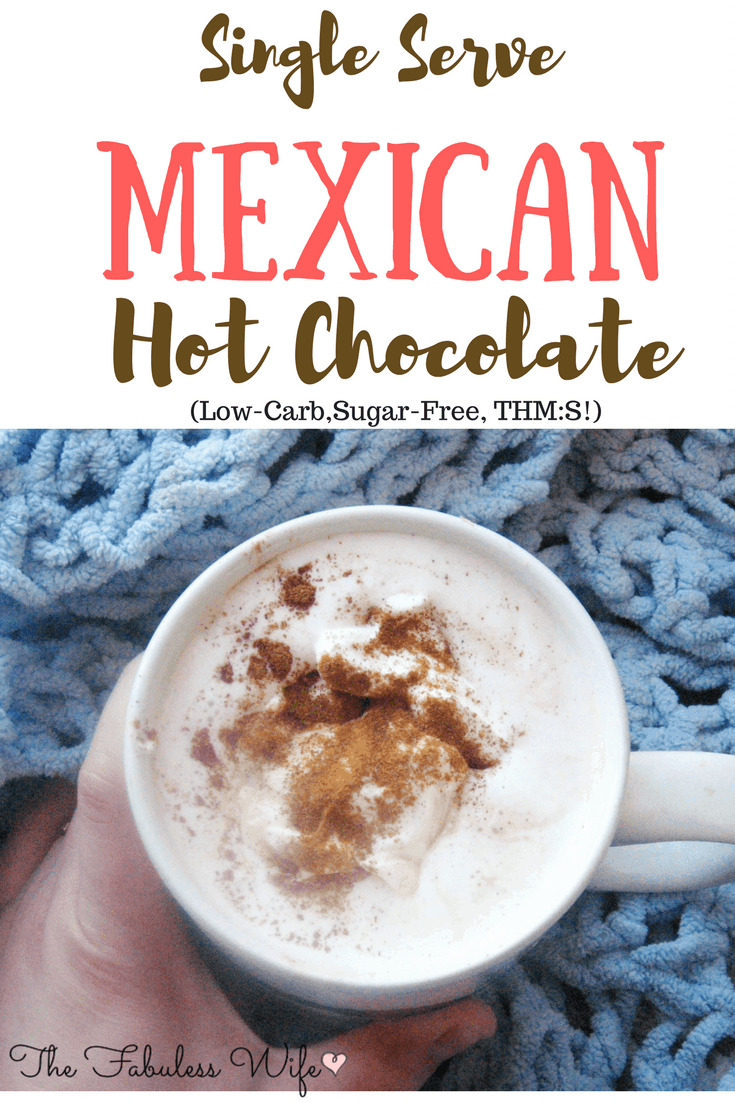 If rich and decadent is your thing, check out this Fancy Low-Carb Hot Chocolate from Low Carb Yum.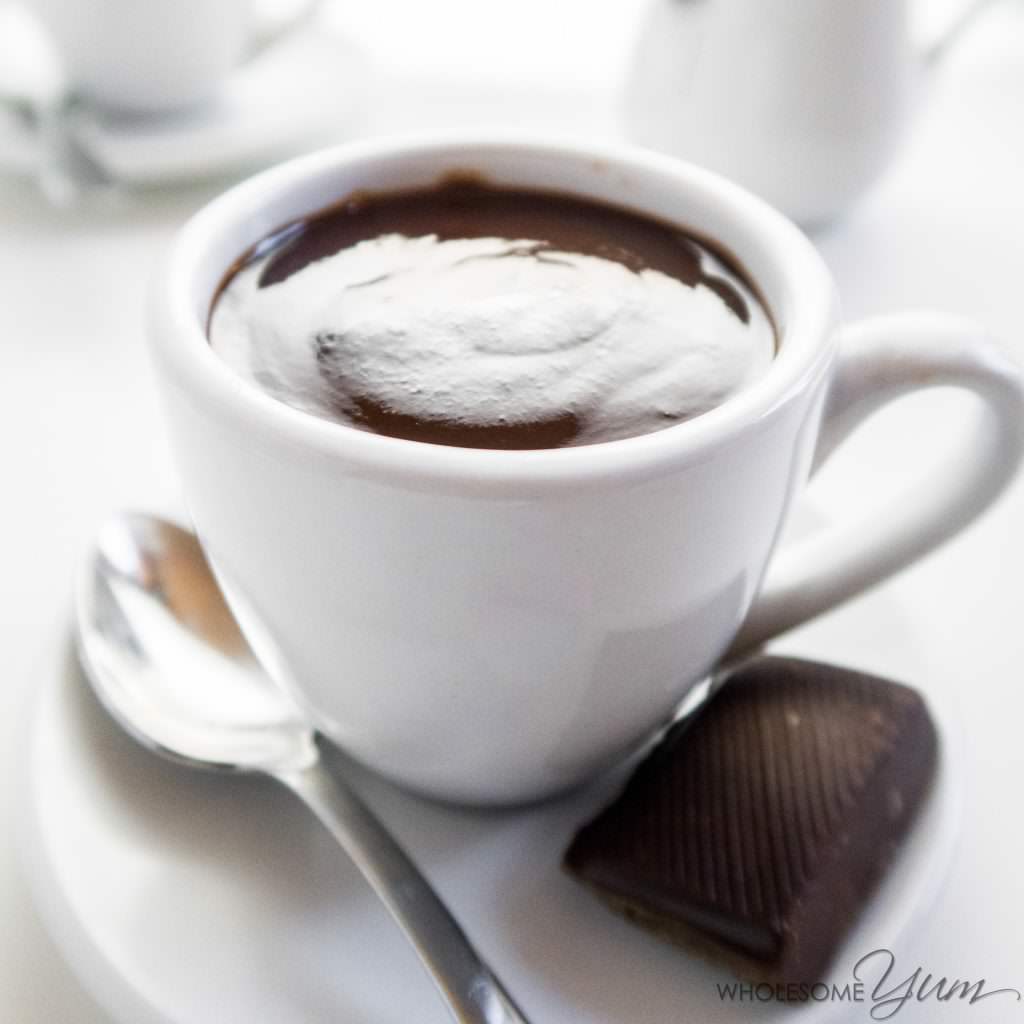 For a creamy, dairy free hot chocolate recipe, check out Mamashire's Dreamy Hot Chocolate.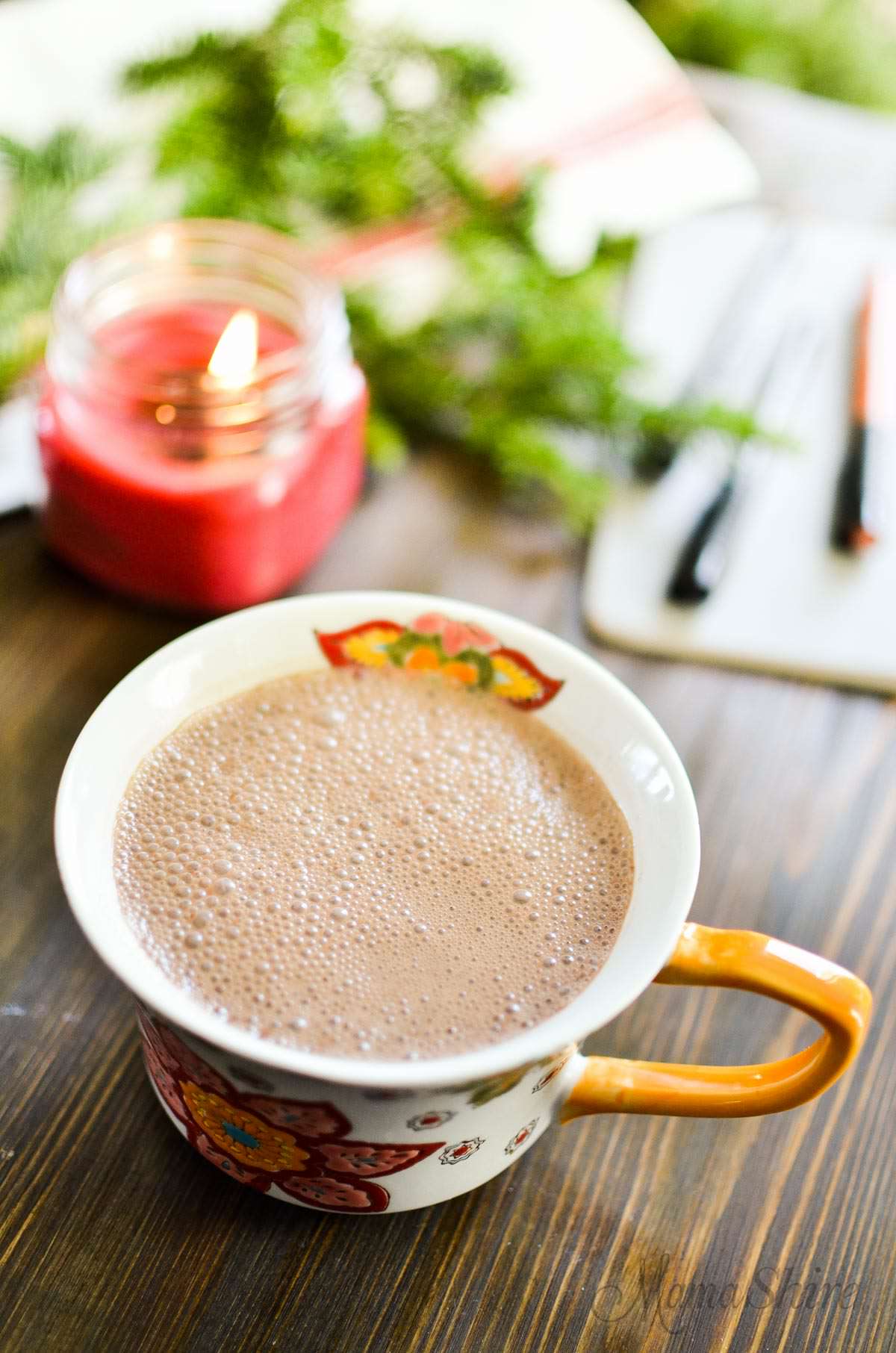 This Rich and Creamy Hot Cocoa from Country Girl Cookin' looks delicious, as well!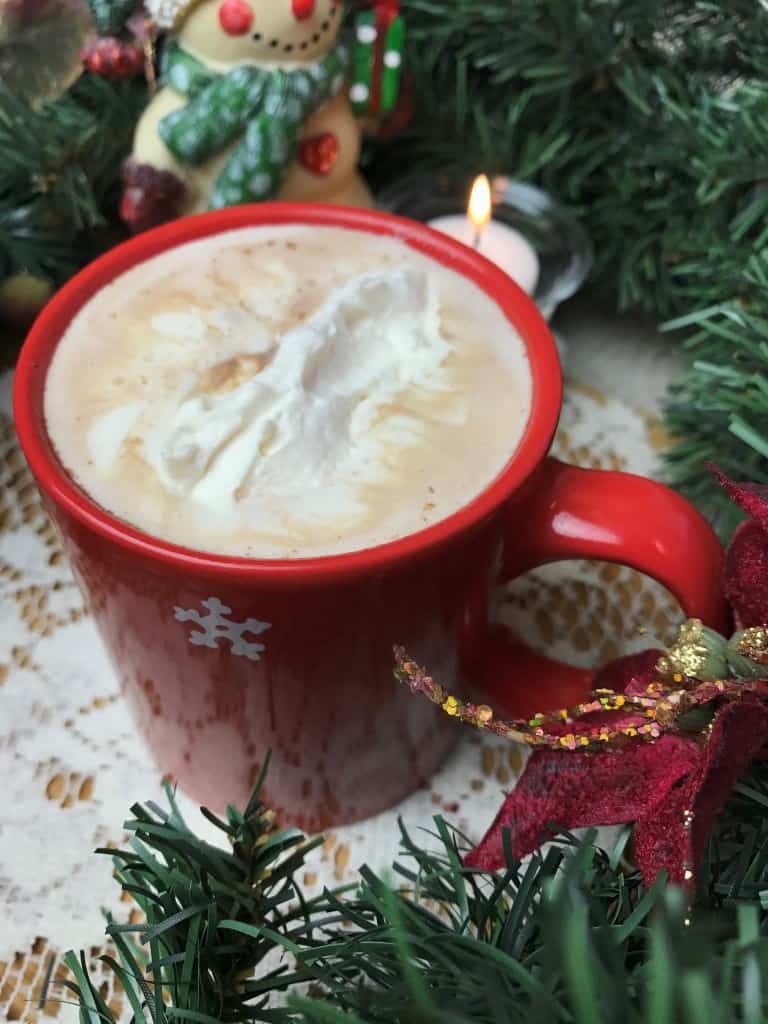 This Velvety Hot Chocolate Recipe from Briana Thomas is a Deep S – with good fats and healing ingredients!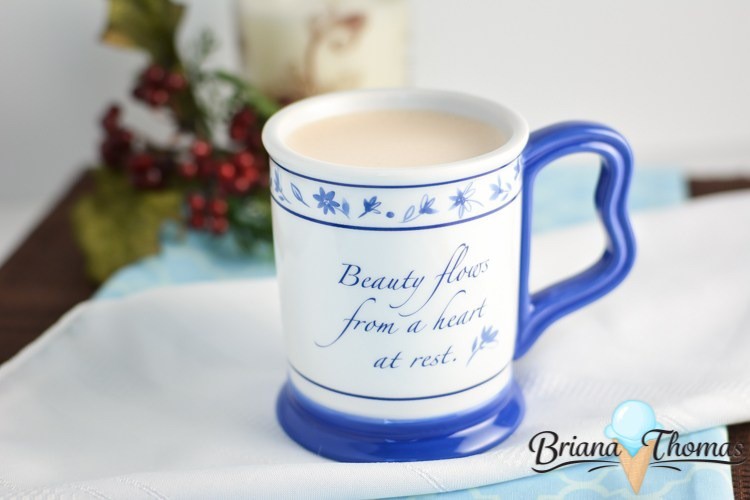 Making hot chocolate in the crockpot is simple and easy! Put it in the crockpot early, and it is ready when you are! Check out this Crock Pot Peppermint Hot Chocolate Recipe from Joy Filled Eats.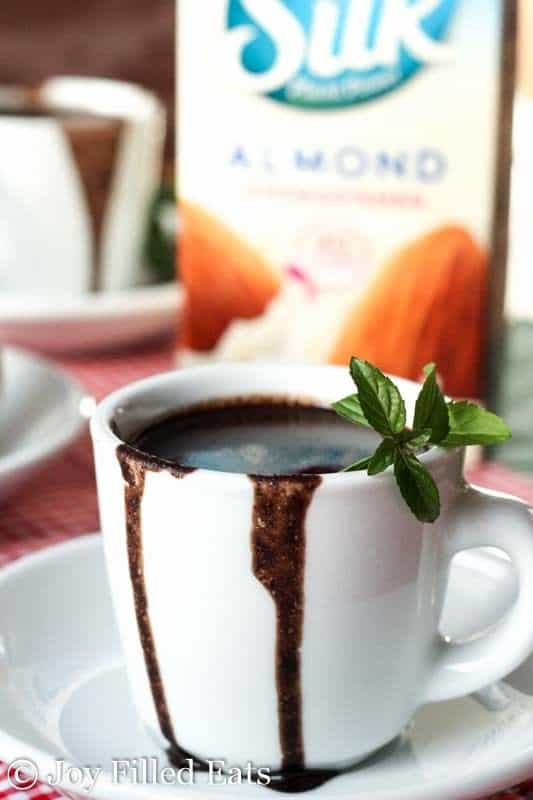 Sometimes you want a cup of hot chocolate without pulling out a bunch of ingredients. If that is the case, then my Protein Hot Chocolate Mix would be perfect for you! It is a powdered mix – just mix 2 Tablespoons with your hot almond or cashew milk and you have a perfect cup of hot chocolate in less than 3 minutes!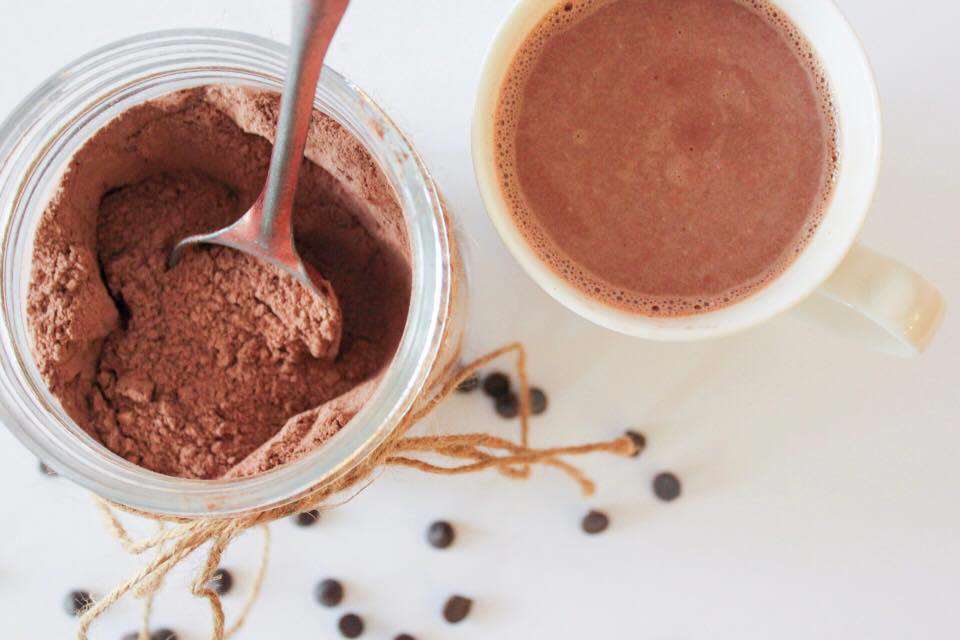 Wonderfully Made and Dearly Loved also has a Healthy Peanut Butter Cup Hot Chocolate Mix.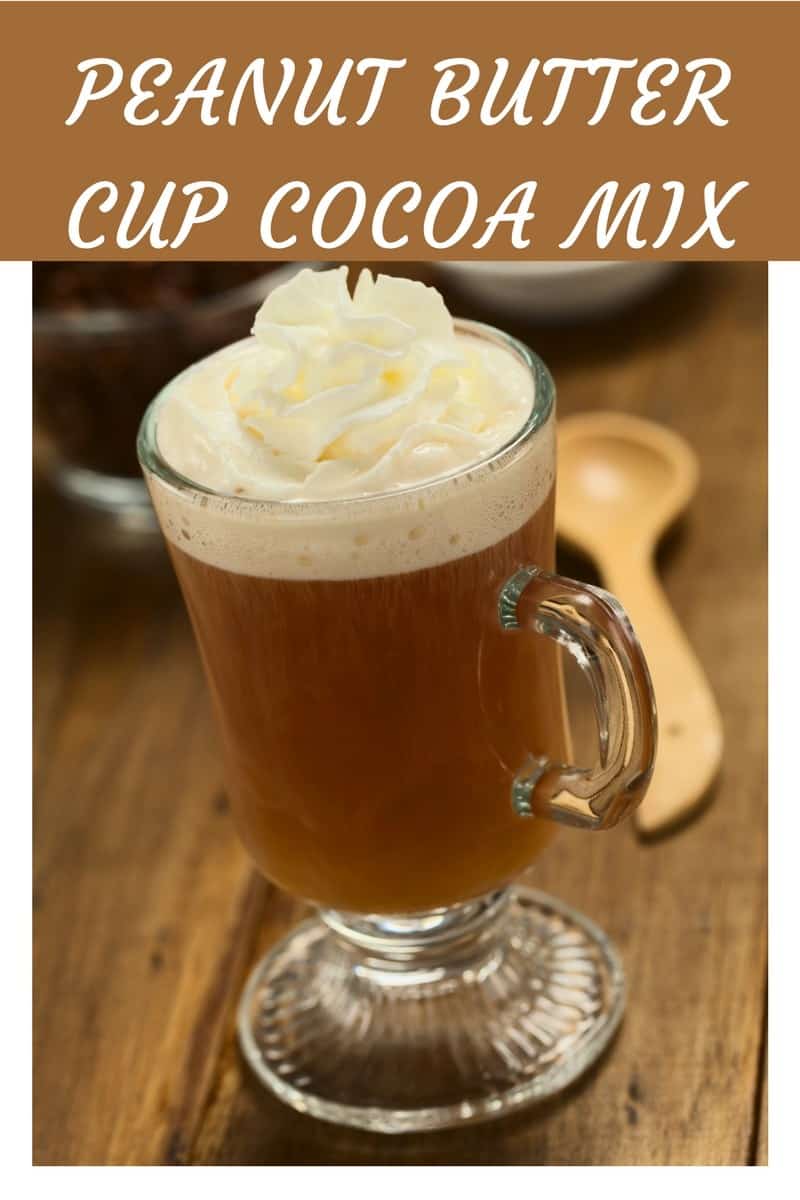 Another simple mix comes from Step Away From the Carbs. Her Chocolate Milk Mix is only 2 ingredients – and she uses it for hot chocolate as well! How simple is that?
And finally, if "hot" hot chocolate isn't your thing, then try this Frozen Hot Chocolate Recipe from Joy Filled Eats.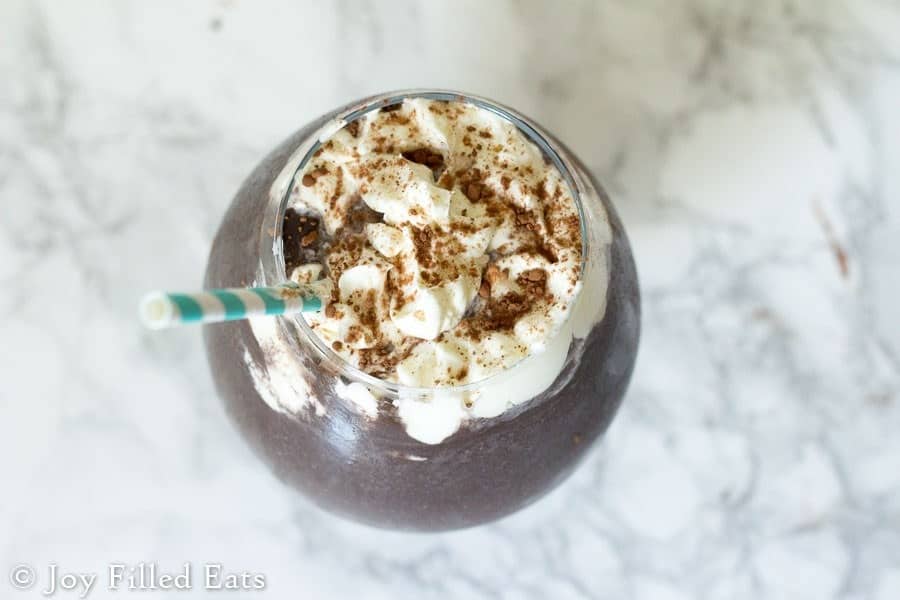 While we are on the subject of hot chocolate . . . some of you may enjoy a flavored hot chocolate. If that is the case, please take a look at these flavored syrups from Nana's Little Kitchen. An easy way to take "normal" hot chocolate to the next level.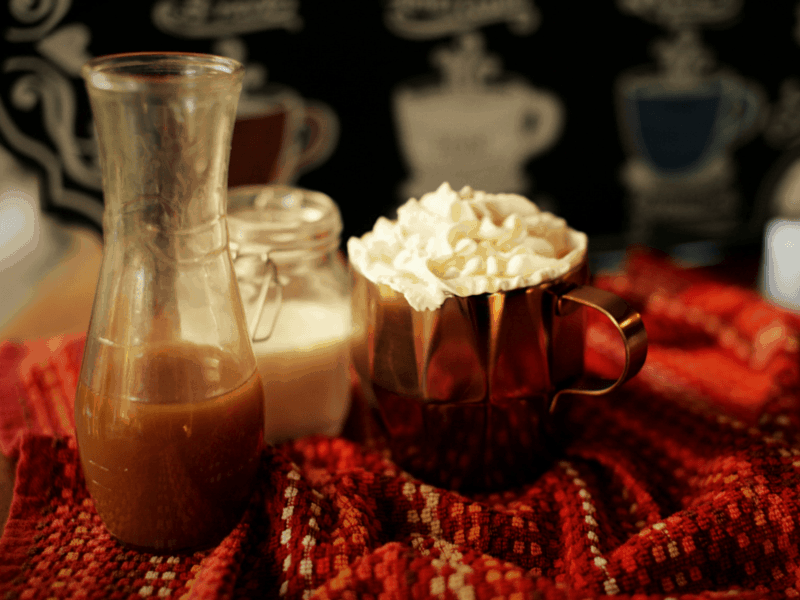 If you try one of these and fall in love with it, comment below and let me know which one! Stay warm and enjoy all these delicious drinks!
Be sure to sign up with your email address so you can receive all my new recipes delivered right to your inbox! (Look for the sign-up box on the right sidebar if you are on a desktop, or at the very bottom of this post if you are using a mobile device.) Also, be sure to follow me on Facebook, Pinterest, Instagram, and Twitter!
This post contains affiliate links, which provide me with a small compensation when you purchase your products through my links. Thank you for your support!