We may earn money from the products/companies mentioned in this post. As an Amazon Associate I earn from qualifying purchases.
A rich and creamy hot chocolate mix – easy to make and sure to please. This hot chocolate mix also has protein powder and collagen, so you get a nice protein boost with your hot cocoa. What could be better than that?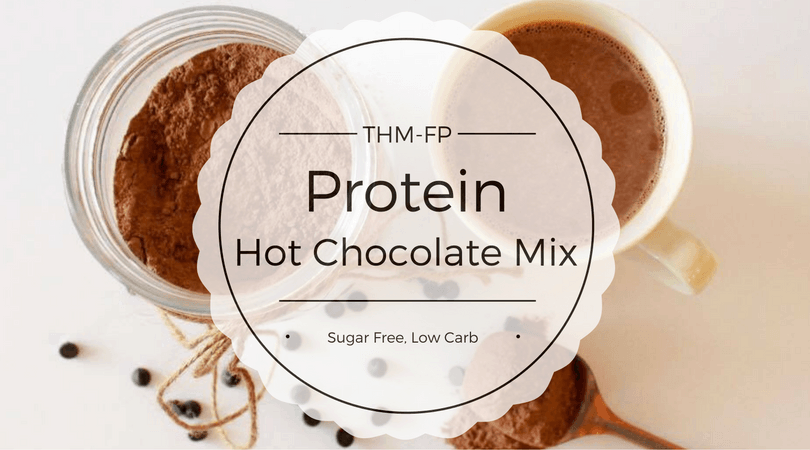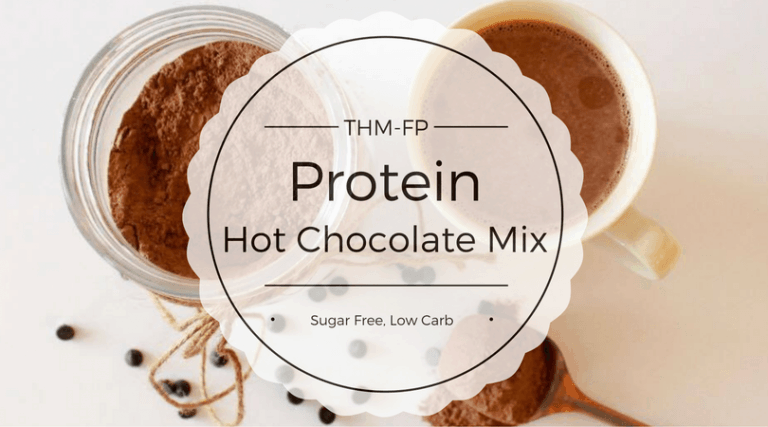 My kids love hot chocolate. In the days before I took them off sugar, they would drink hot chocolate every morning. They were addicted to it just as much as I am to my morning cup of coffee (wait, I'm NOT addicted)! Every morning, it was hot chocolate, cooled down with milk and (gasp!) creamer. Sugar, and more sugar! Yikes!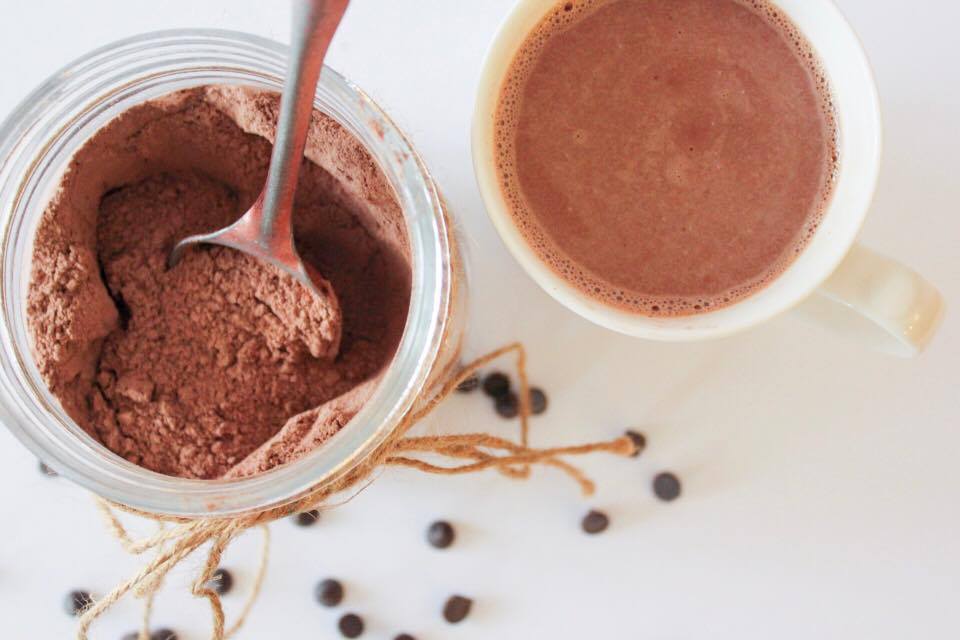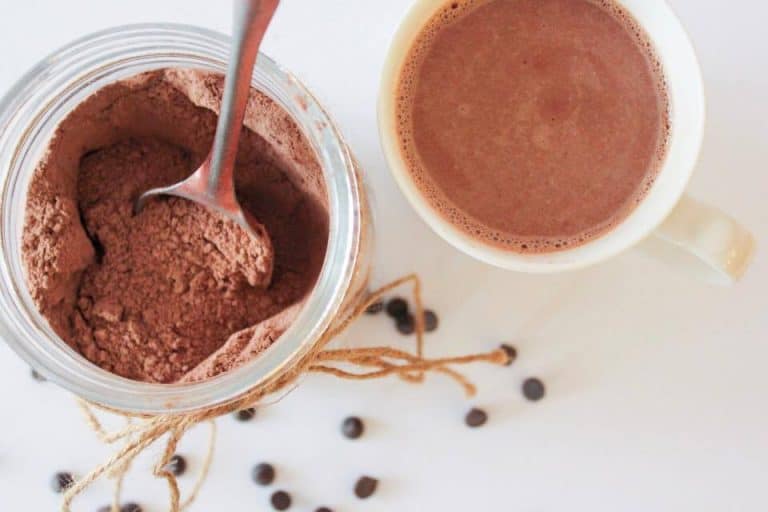 For some time now, I've wanted to make a powdered hot chocolate mix that is THM-friendly.
The first time I tried, it was OK, but not great. I made some tweaks, whirled it in my blender again, and thought it was going to be perfect! Until I tasted it and realized I had forgot to put the sweetener in it! Blech!!
Finally, after much trial and error (and taste testing from my kids), I hit upon success. I let my 9 year old son try it first – "Mmmm . . . it tastes like real hot chocolate!" Score!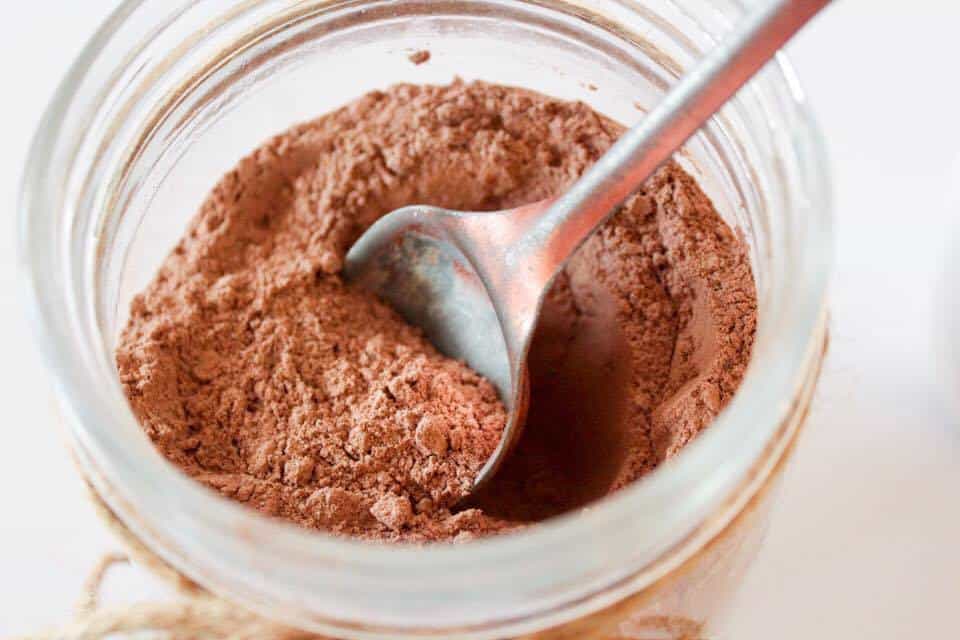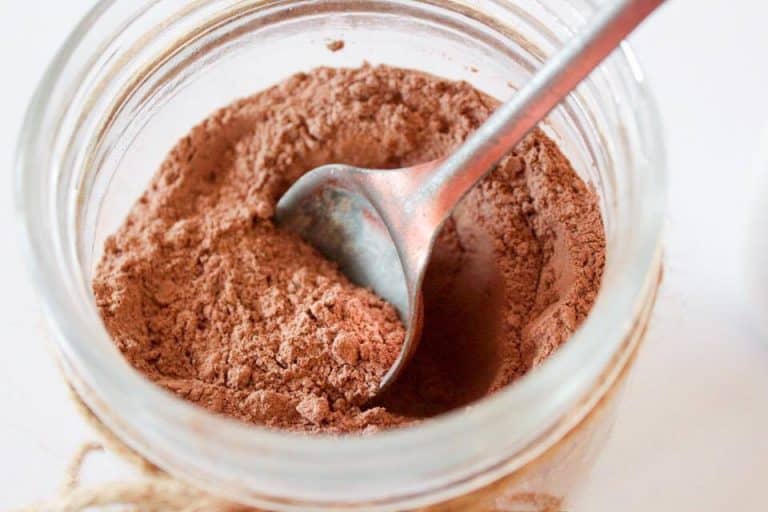 I added protein powder and collagen to the mix for two reasons.
It helps to mellow the flavor of the cocoa and make it creamy.
It gives you an extra bump of protein – over 5 grams per cup if you use unsweetened almond milk.
I really am a drive-through-Sue at heart, and being prepared ahead of time is a game changer for me.
With this hot chocolate powder, I can have a cup of hot chocolate whenever I want! Oh, and did I mention that it is FP? You're Welcome!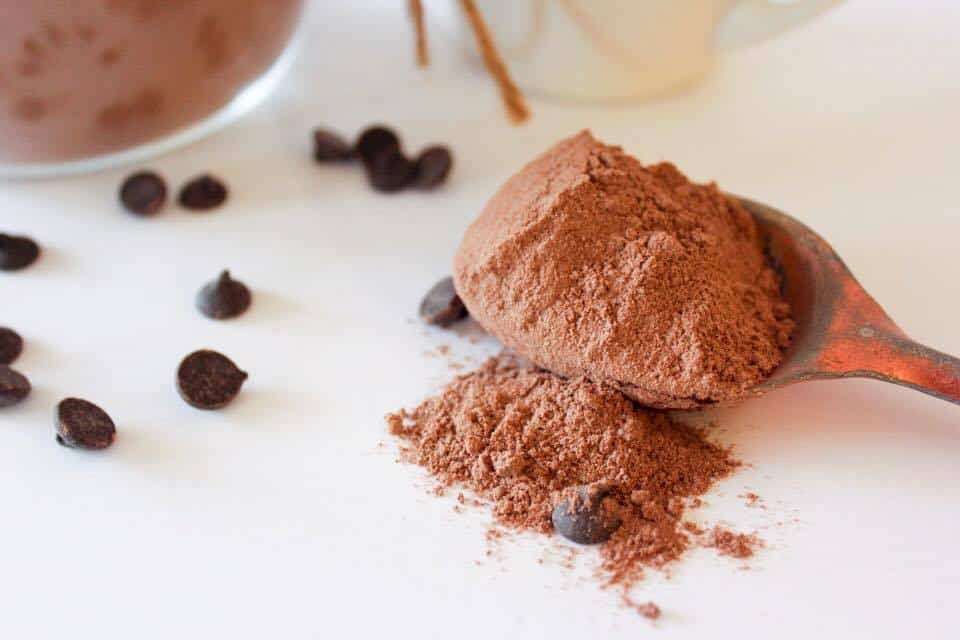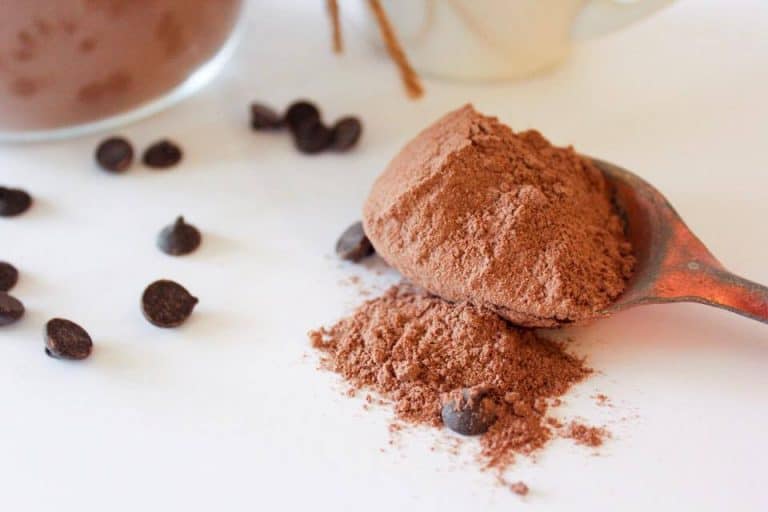 If you would like to try a hot chocolate recipe that is a little more involved (and has okra!), check out my Secret Ingredient Hot Chocolate Recipe. 
This post contains affiliate links, which provide me with a small compensation when you purchase your products through my links. Thank you for your support!
Be sure to sign up with your email address so you can receive all my new recipes delivered right to your inbox! (Look for the sign-up box on the right sidebar if you are on a desktop, or at the very bottom of this post if you are using a mobile device.) Also, be sure to follow me on Facebook, Pinterest, Instagram, and Twitter!

Instructions
Add all ingredients in your blender, and blend for 10 seconds or so until all ingredients are well combined and the chocolate chips (if using) are broken into small pieces.

Store in an airtight container.
To Make Hot Chocolate
Heat 8-10 ounces of Unsweetened Vanilla (or Plain) Almond Milk or Cashew Milk.

Add 2 Tablespoons of Hot Chocolate Mix and stir until dissolved.

Enjoy!
Nutrition