We may earn money from the products/companies mentioned in this post. As an Amazon Associate I earn from qualifying purchases.
Delicious, restaurant style breaded chicken tenders. Breaded with a low carb baking blend and fried in  coconut oil, these are a healthy re-make of one of my favorite foods!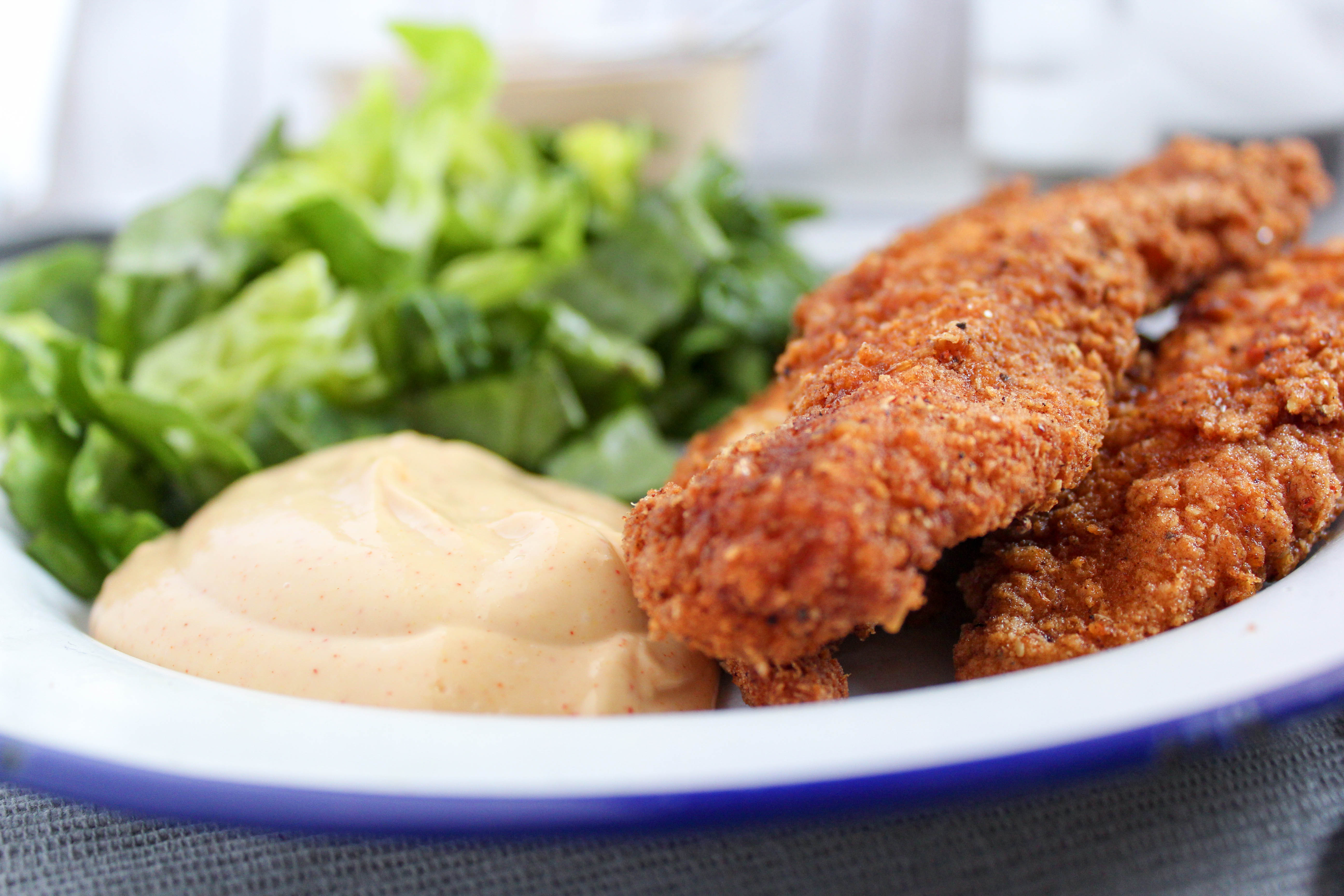 (This post contains affiliate links, which provide me with a small compensation when you purchase your products through my links. Thank you for your support!)
One of my favorite restaurant meals for YEARS was deep-fried chicken tenders. My husband would laugh at me - because I never changed my order. I would peruse the menu looking for a new item to try, but I always fell back on my favorite entree. My reasoning was this - "I know I like those! If I try something new, I may not like it!" My husband reasoned that maybe I would find a new favorite! Well, regardless of which one of us was right, I can now have them at home anytime I want!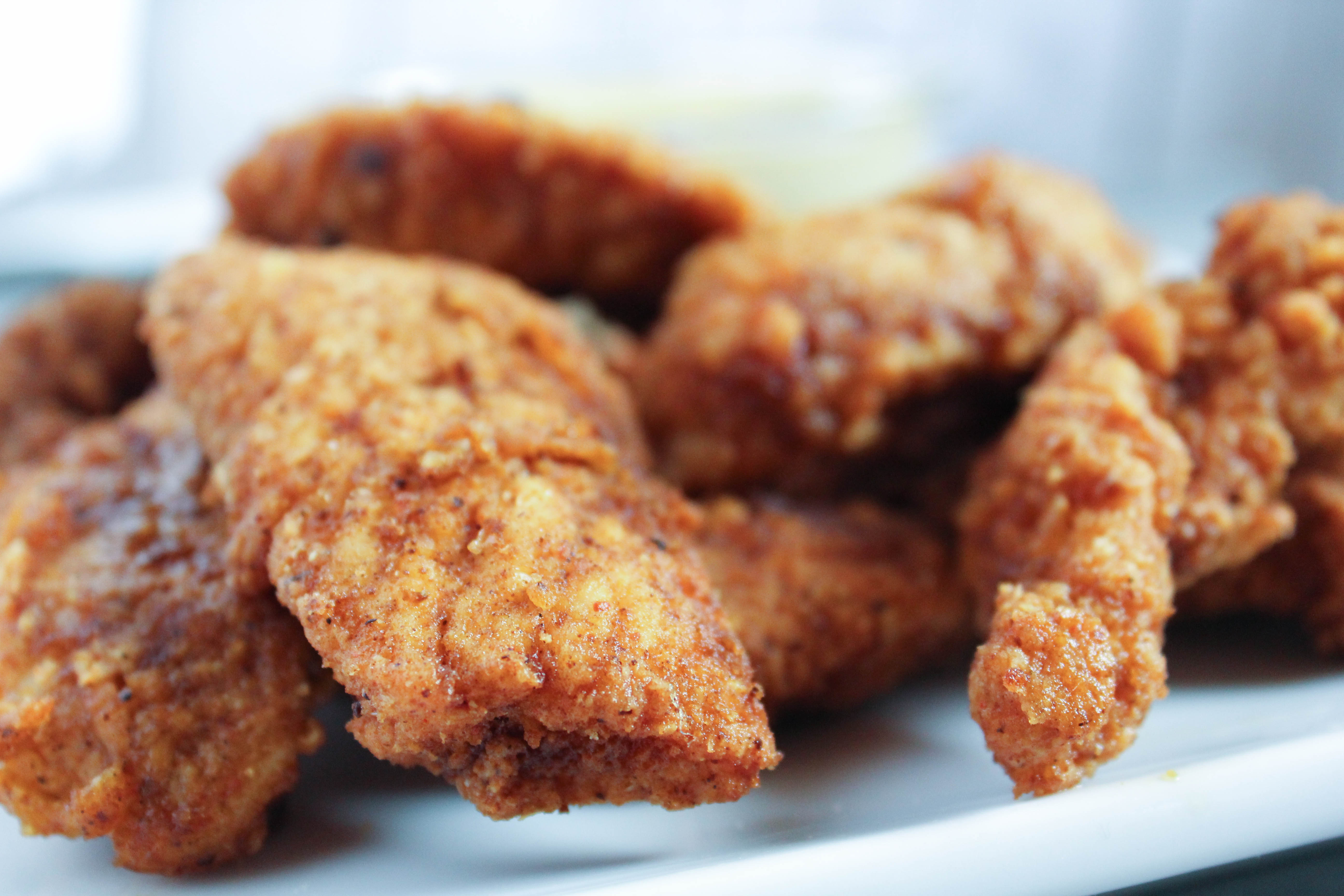 The inspiration for this recipe came from an idea to make THM fried fish. When I pulled out the fish to thaw, I realized I only had 2 fish fillets, so I pulled out some chicken to thaw for my children. When we sat down to eat, I was amazed by how much the fried chicken tasted like my favorite restaurant entree! (The fish was good, too!)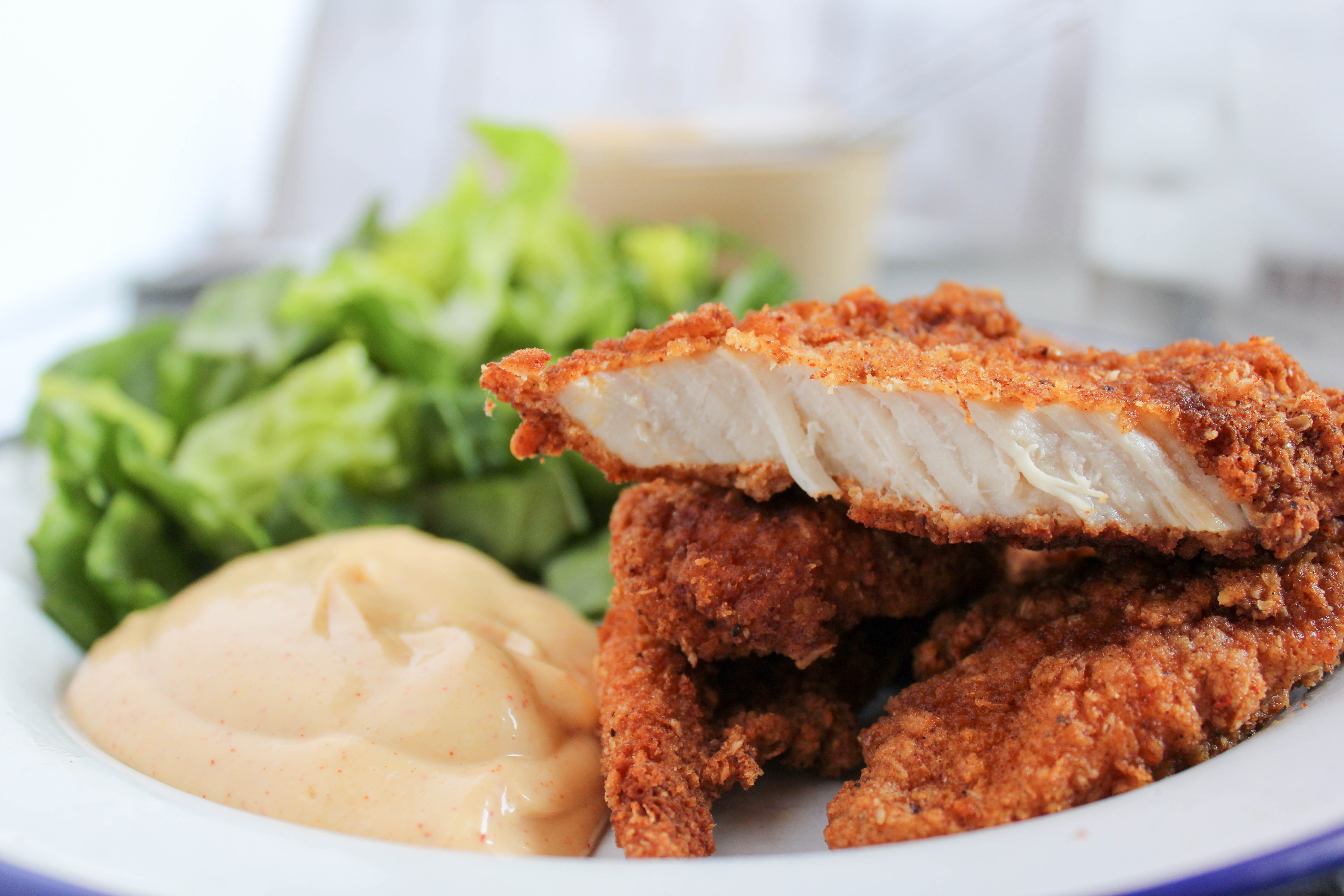 We have had this several times in a two week span - its that good! It works best to cut the chicken tenders in strips that are no more than ½" thick, so they will cook evenly. We have tried a couple different seasoning blends, and I will list both of them below so you can choose which one you like best.
I serve this with my copycat THM-Friendly Chick-Fil-A Sauce for dipping. (That recipe is here!) Serve it with some buttered broccoli or green bean fries and a salad, and you have dinner! A dinner that even kids will love! If tenders are not your style, you can certainly make nuggets instead (and they will likely cook faster).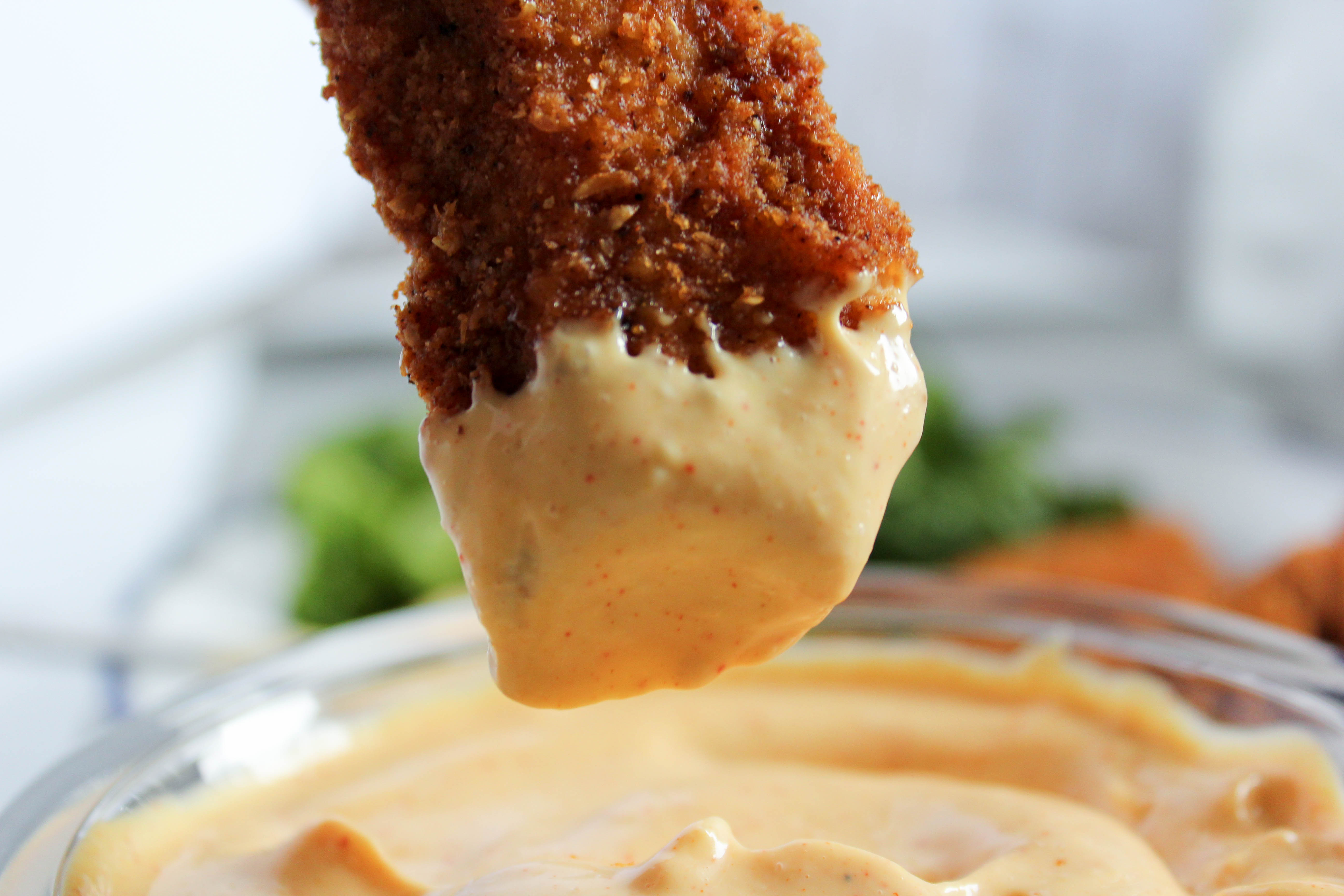 So, what do you need for this recipe?
2 Pounds Chicken Tenders, cut into ½" thick strips
1 Cup Trim Healthy Mama Baking Blend
(if you are out of Baking Blend, you can check out this recipe)
1 ½ Teaspoons Onion Powder
1 ½ Teaspoons Garlic Salt
1 ½ Teaspoons Smoked Paprika
1 Tablespoon Chili Powder
(OR) 1 - 1 ½ Tablespoons Tony Chachere's Creole Seasoning
3 Eggs
1 ½ - 2 Cups Refined Coconut oil (you want the refined oil so there is no coconut flavor)
Be sure to sign up with your email address so you can receive all my new recipes delivered right to your inbox! (Look for the sign-up box on the right sidebar if you are on a desktop, or at the very bottom of this post if you are using a mobile device.) Also, be sure to follow me on Facebook, Pinterest, Instagram, and Twitter!

Ingredients
2

Pounds

Chicken Tenders

cut into ½" thick strips
Instructions
Cut your chicken tenders into strips no more than ½" thick.

Heat refined coconut oil over medium heat in a large skillet (I like to use my iron skillet).

In a shallow bowl or pie pan, whisk the 3 eggs.

In another shallow bowl or pie pan, mix the Baking Blend with the spices. (You may use the onion powder, garlic salt, paprika, and chili powder, OR use the Tony's Creole Seasoning. You do not want to use both of them!)

When oil is heated, dip chicken tenders in egg, then dip/dredge in the baking blend until thoroughly coated.

Fry in the hot oil for approximately 3 minutes on each side, or until cooked through.
Notes
If you do not have Baking Blend, you can use ⅓ cup each of almond flour, coconut flour, and flax meal.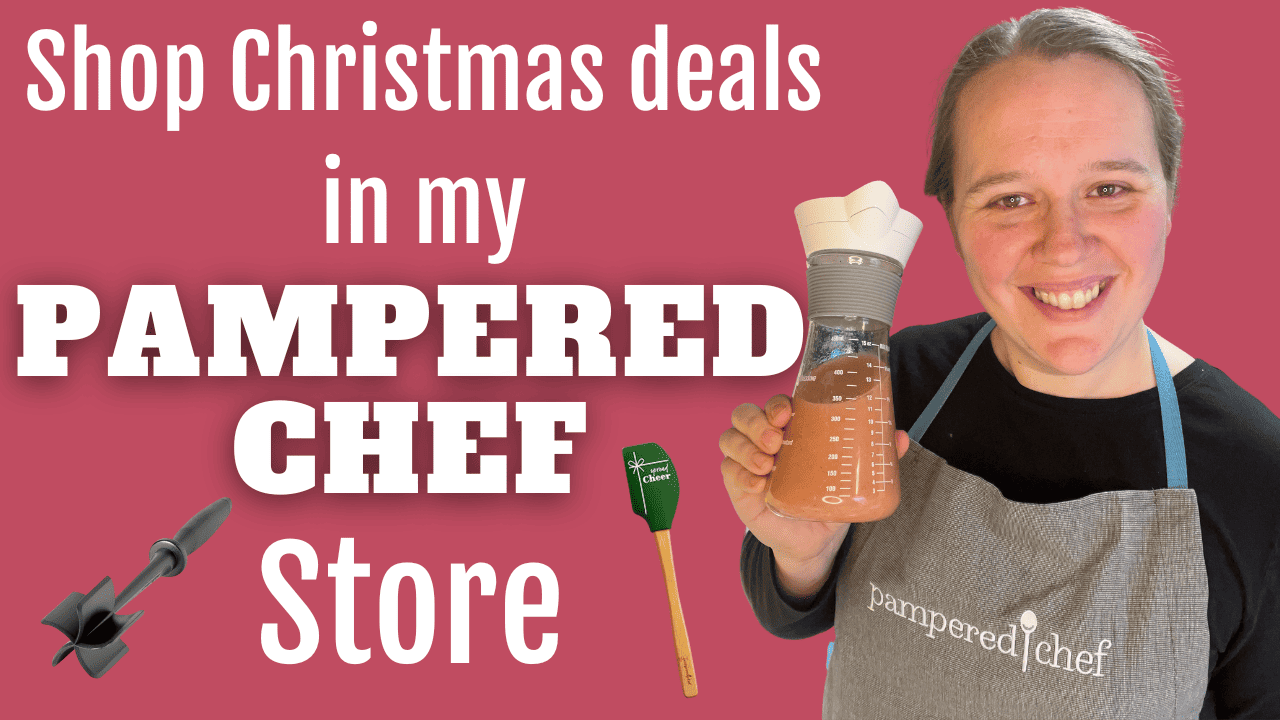 Reader Interactions