We may earn money from the products/companies mentioned in this post. As an Amazon Associate I earn from qualifying purchases.
Delicious, gooey pumpkin cinnamon rolls that are Trim Healthy mama friendly! And whats more - they are an "E" fuel!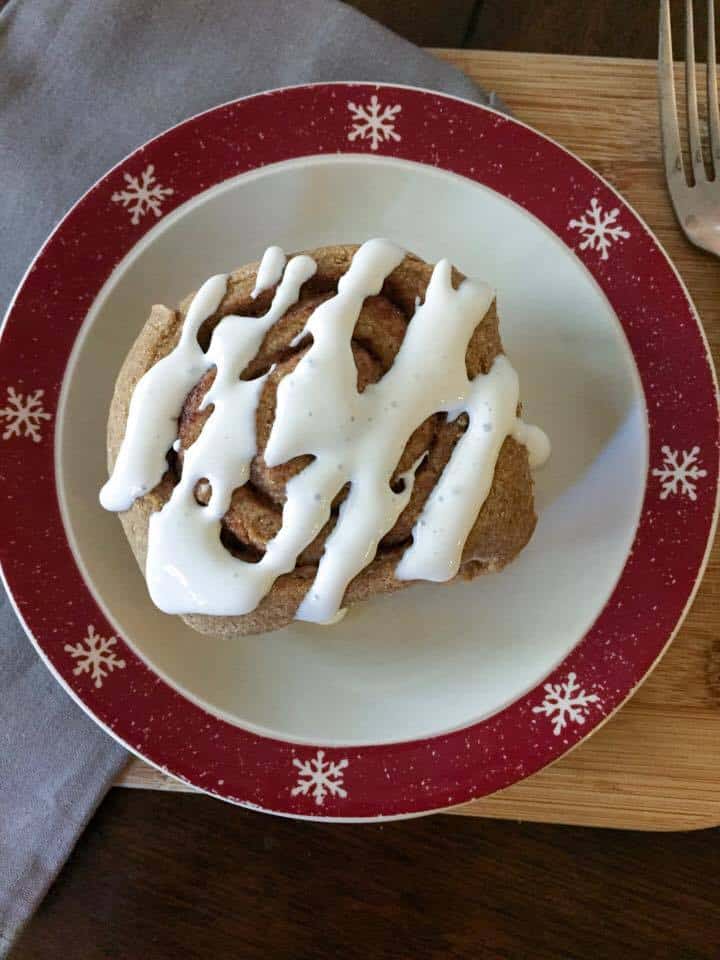 Cinnamon rolls are a comfort food in my book. Nothing quite compares with a steaming, fresh cinnamon roll hot from the oven. I've made quite a few (un-healthy) cinnamon rolls in my day.  So that is why I am so excited to give you this healthy, THM cinnamon roll!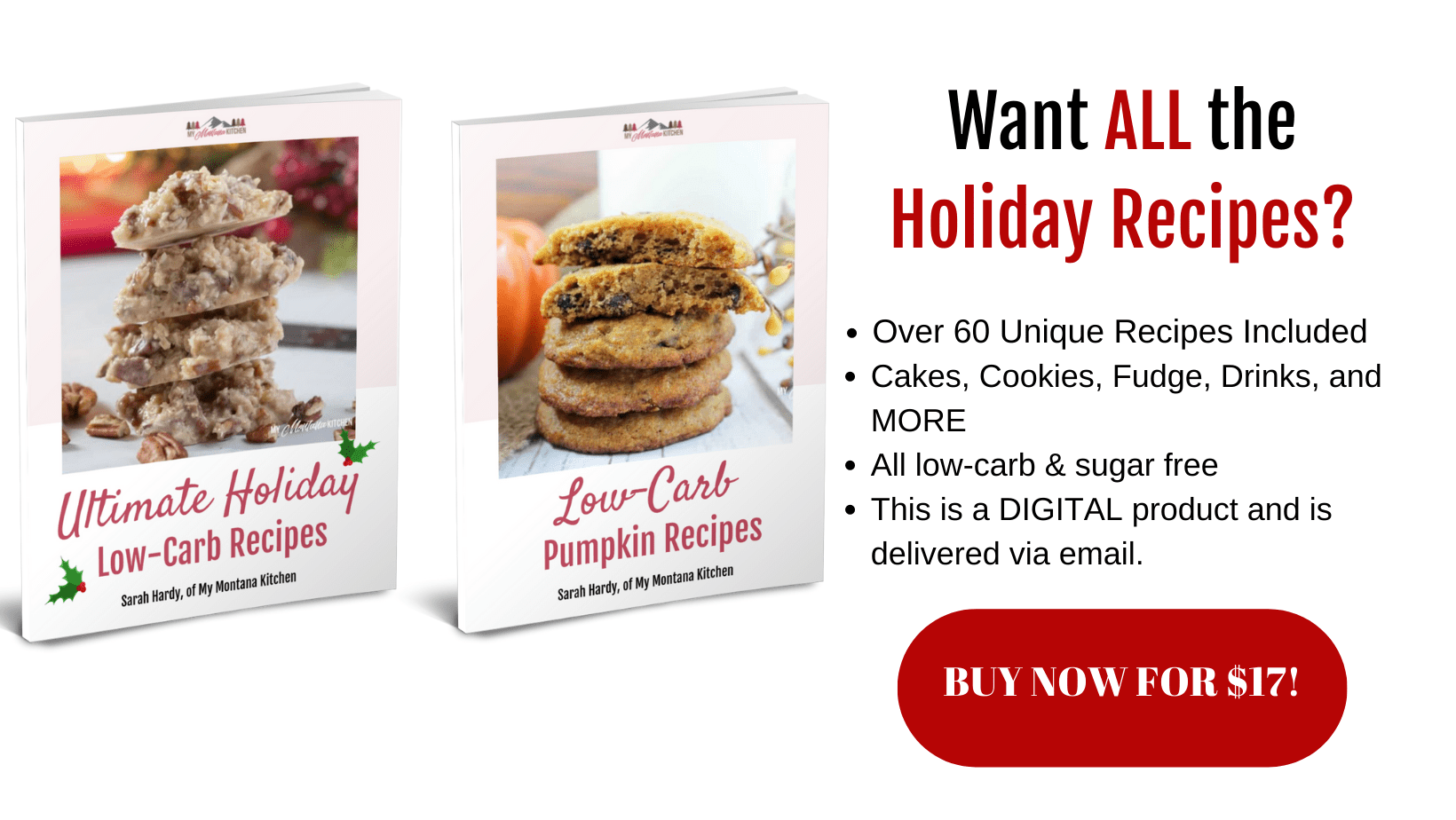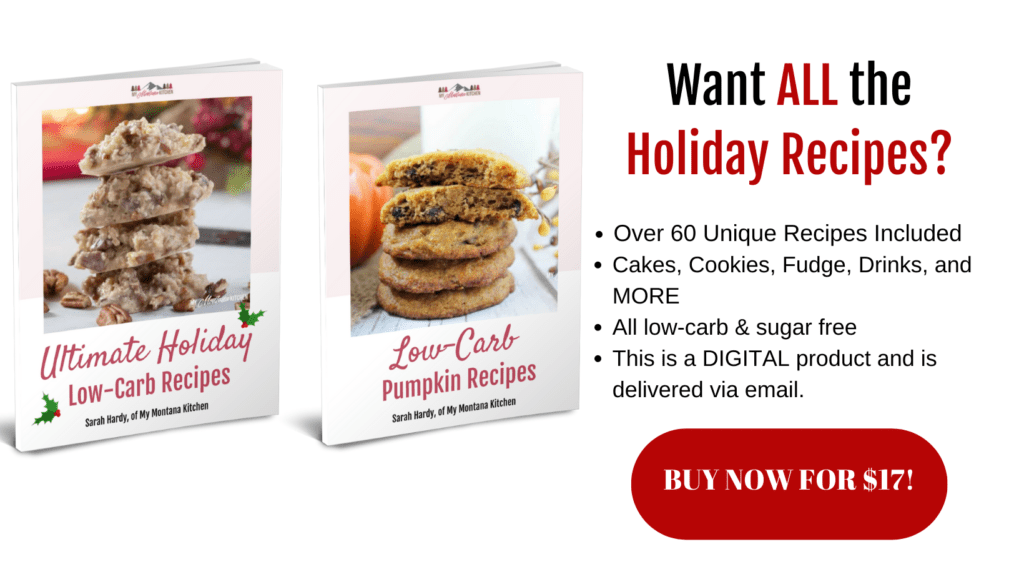 I have tried cheese dough cinnamon rolls, and while those are good, I wanted a real "bread" texture for these. And, since it is still the season of all things pumpkin, why not make them pumpkin cinnamon rolls? Sounds like a winner to me!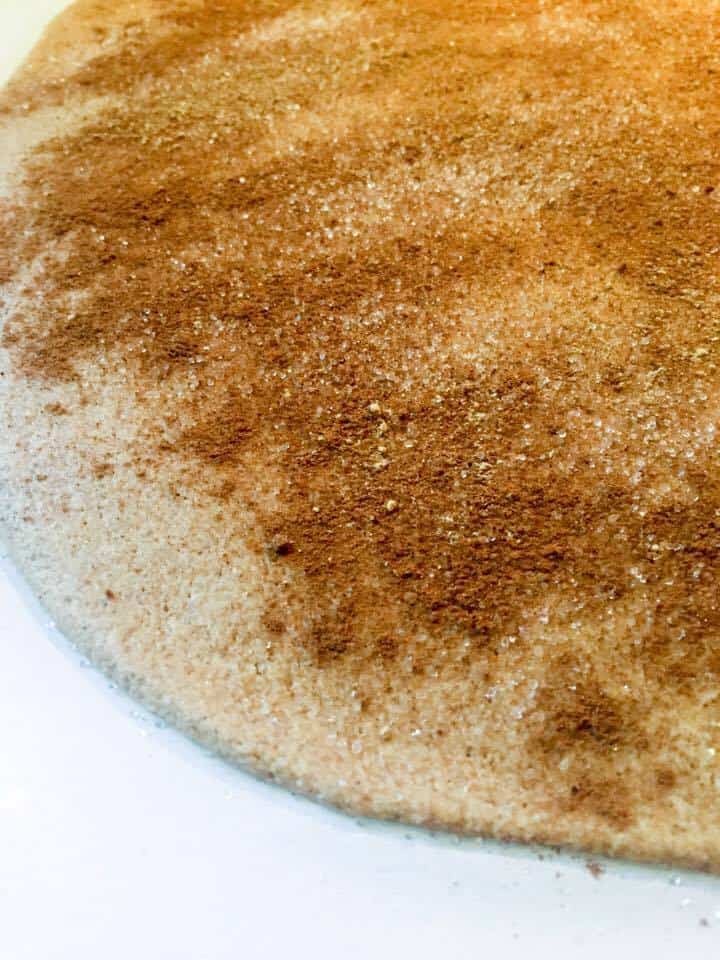 I used sprouted whole wheat flour to make my dough, adding pumpkin for flavor and moisture. Since this is an "E" fuel, I needed a low-fat frosting recipe. So, I looked to a surprise ingredient (more about that later)! The results were these amazing pumpkin cinnamon rolls! No need to ever feel deprived as a Trim Healthy Mama
!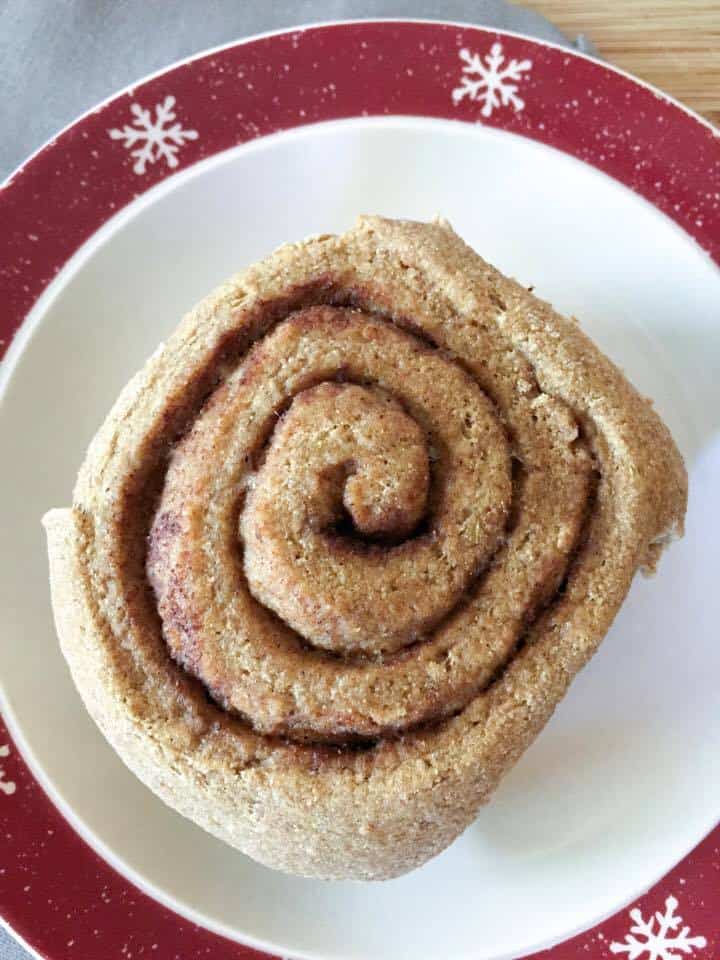 If you have never worked with yeast or bread dough, don't let it intimidate you. It really isn't as hard as you may think. And oh, the smells that come wafting out of the oven! It smells so delicious and comforting!
Now, about the frosting - can you guess the secret ingredient? Go ahead, guess!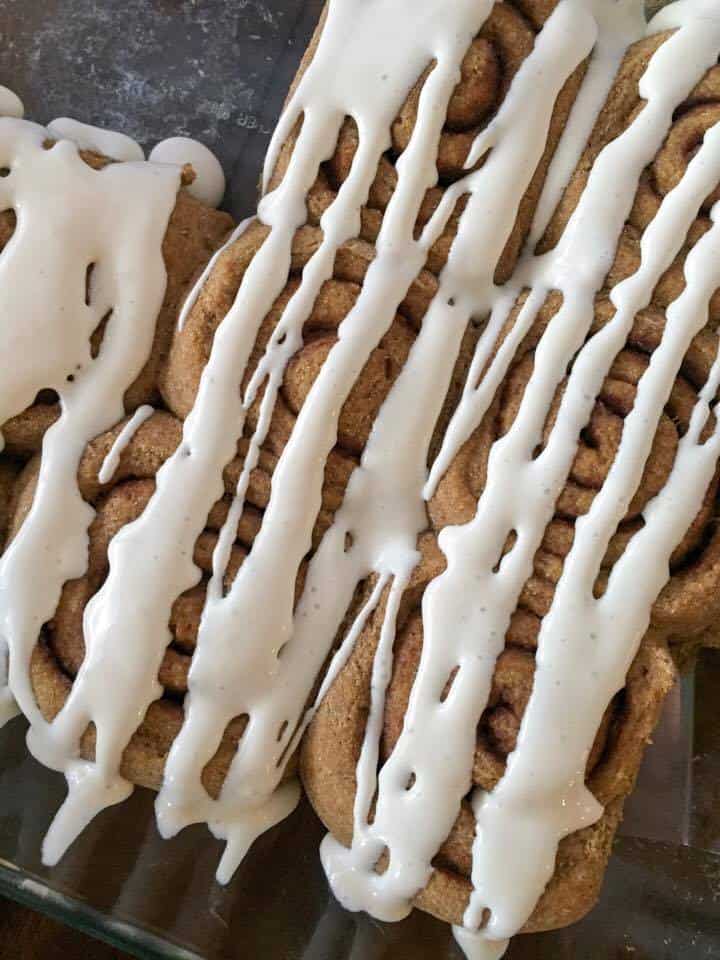 COTTAGE CHEESE! Now, hold on just a minute. Hear me out here! I am aware of how positively horrible that sounds! But actually, once it is blended, and the sweetener and vanilla are added, you wouldn't know that it was cottage cheese. Believe me, I used to hate cottage cheese with a passion! The low fat content of cottage cheese makes it the perfect topping for these "E" fuel cinnamon rolls! I am aware that I may lose a few readers right here, but please at least try it! My seven year old daughter, (who HATES cottage cheese) was asking to eat this frosting with a spoon! But you can always have your cinnamon rolls un-frosted, too!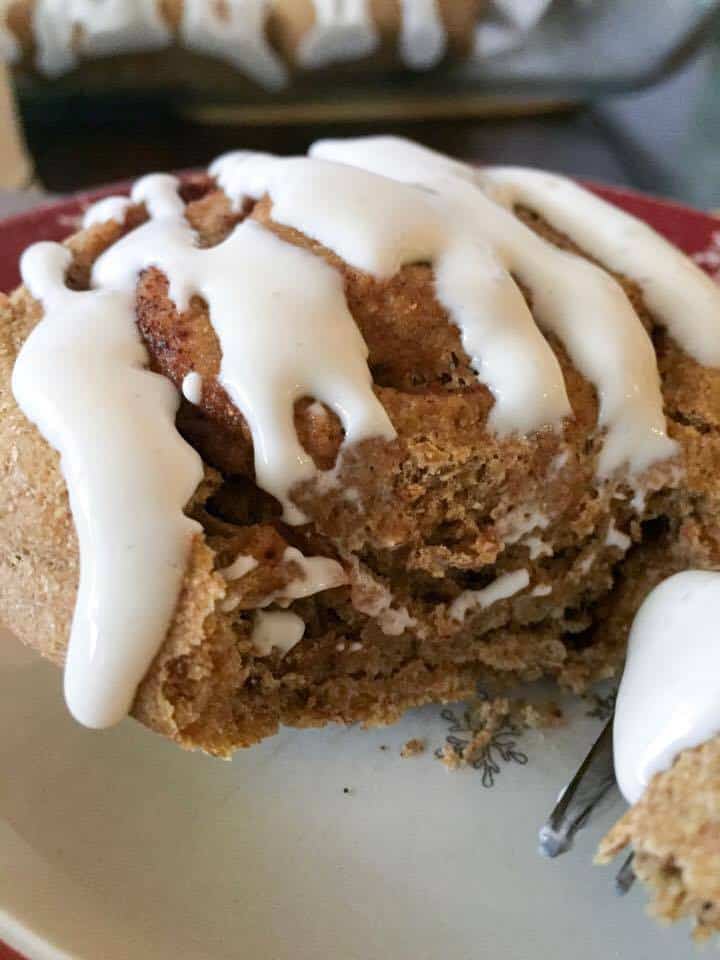 Now, a small disclaimer about these rolls. Because of the sprouted flour, they are not like "normal" white flour, sugar filled cinnamon rolls. However, I find that they taste delicious, and certainly help to fill that cinnamon roll void in my life! They are best when served warm - give them a try!

Instructions
In a small bowl, combine warm water, yeast and honey. Stir until dissolved. Let stand for 5 minutes. In a few moments, you should begin to see bubbles form on the top of the water (this shows your yeast is working).

In the bowl of a stand mixer, mix flour, salt, cinnamon and xylitol.

Add yeast mixture to flour mixture and mix with the dough hook attachment.

Add pumpkin and melted butter and continue to mix until dough form a soft ball.

Turn dough onto a lightly floured surface and knead 10-15 times, or until smooth.

Let rise for 1 hour, or until doubled in size.

On very lightly greased parchment paper, roll dough out into a large rectangle shape.

Sprinkle with additional xylitol and sprinkle generously with pumpkin pie spice.

Roll up jelly-roll style, and slice into 12 rolls.

Place rolls in a 9x13 dish and allow to rise a second time, until nearly doubled in size (about 1 hour).

Bake in a 350 oven for 20-25 minutes, or until tops begin to turn golden brown.
For the frosting
In a small blender (I use my single serve Ninja), combine all frosting ingredients and drizzle over rolls.
Notes
These are best when eaten within a day or two, as they seem to dry out quickly. I would also highly recommend that you eat them warm. So good!
Nutrition