We may earn money from the products/companies mentioned in this post. As an Amazon Associate I earn from qualifying purchases.
Rich and flavorful, these hot drinks are full of good-for-you ingredients that will keep you healthy and strong during the cold winter months.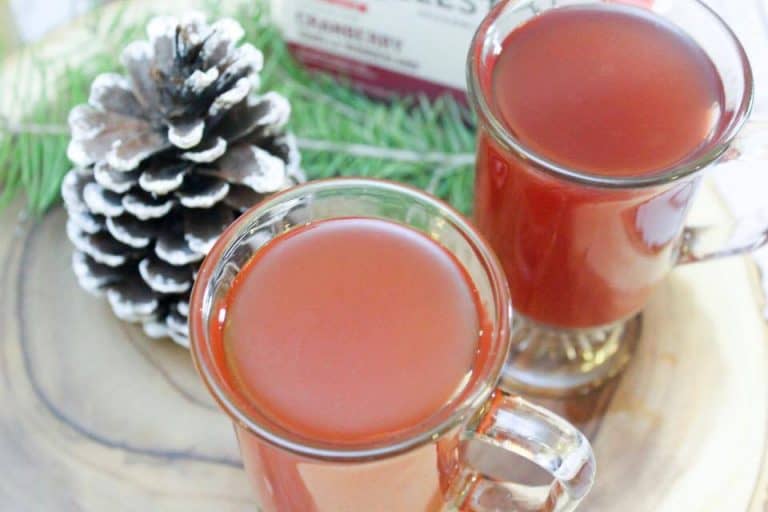 I have always liked Good Girl Moonshine (also called GGMS & "Sunshine" at our house). I usually make it in a quart jar with lots of ice. But I live in Montana, and last week we hit -13. I was not in the mood for a cold, icy drink! I needed something warm and cozy!
So, I thought, why not just drink your GGMS hot for a change? I discovered that I really like it that way – especially with the new Celestial Seasonings Seasonal flavored teas. It is warm and comforting – and somehow, it almost tastes like Hot Apple Cider!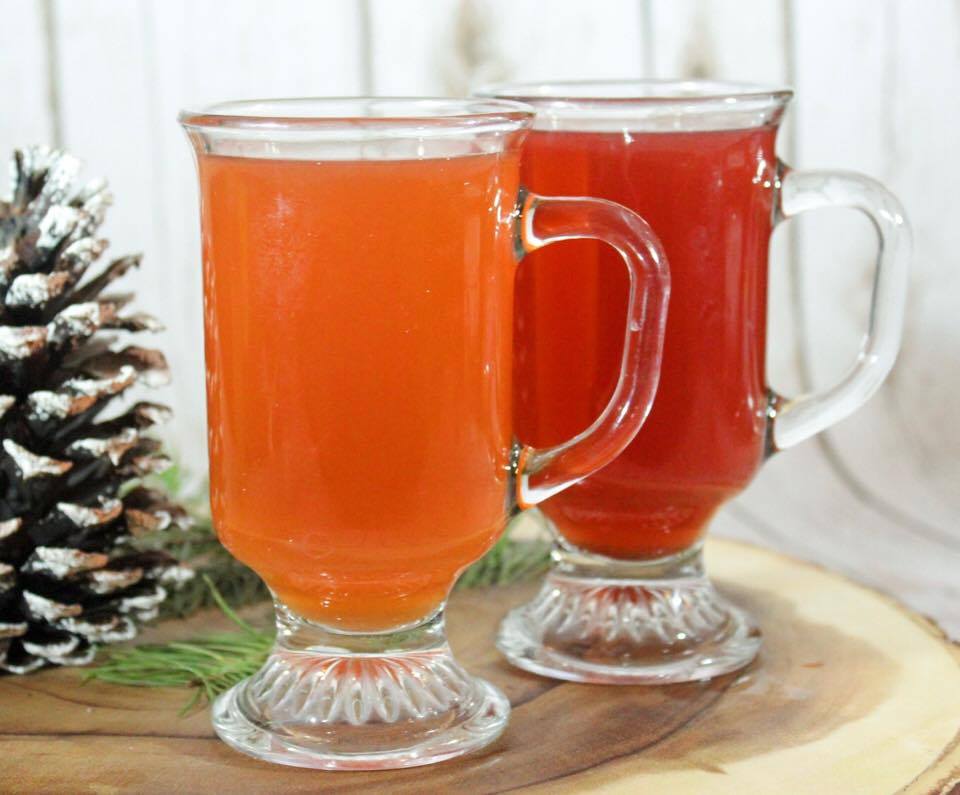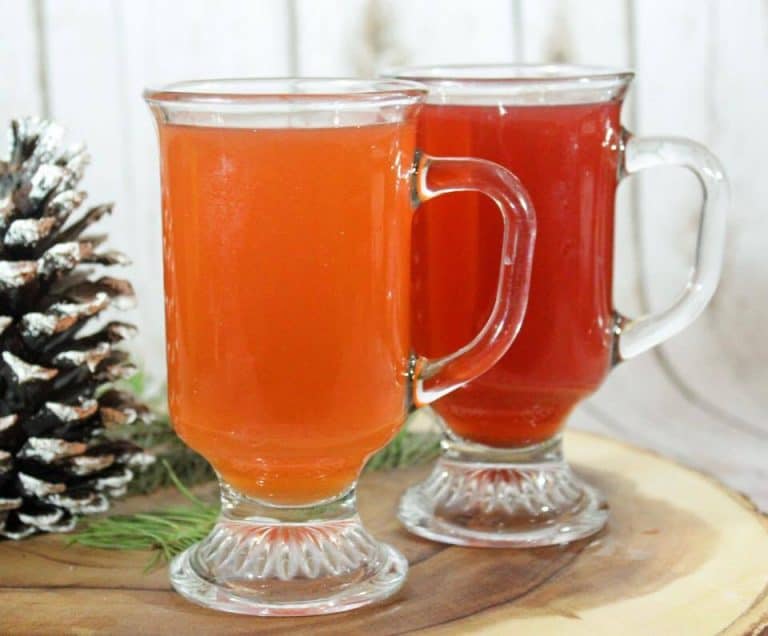 I wince to even call it a "recipe," because really you just make your GGMS as you normally would, but you drink it hot instead of cold. But, in case none of this has occurred to my fellow THM-Mamas, here you go! I know some of you drink it hot already, because you told me so on my Facebook Page!
A note on the ingredients:
Apple Cider Vinegar (with the Mother)
Can help regulate blood sugar
Can help you feel full, so you eat less
Can help lower cholesterol
Can aid in removing toxins from your body
Can act as a digestive aid
Can help with headaches
For more ideas on how to use Apple Cider Vinegar, check out my source here.
Fresh Ginger Juice:
Can help with nausea
Ginger can help guard against inflammation
May help lower blood sugar
Can help treat indigestion
May reduce menstrual pain
Can help fight infections
For more ideas on how to use ginger and its benefits, check out my source here.
You could make the drink with just the ACV and ginger, but I like to use flavored herbal teas to make it taste better! My favorites for the hot GGMS are Sugar Plum Spice, and Cranberry Vanilla Wonderland. (This post contains affiliate links, which provide me with a small commission, should you purchase through my links.)
If you are unfamiliar with GGMS, check out the Original Good Girl Moonshine Recipe, my Grape GGMS Recipe, or this GGMS Roundup.

Instructions
Steep tea in water.

Remove tea bag and add remaining ingredients.
Notes
I usually make my own ginger juice. I peel a length of ginger root, cut it into pieces, then blend it with about 1 cup of water in my Vitamix. Then I strain the juice to remove any pulp.
I have never bought ginger juice, so the store-bought kind may be a bit stronger.