We may earn money from the products/companies mentioned in this post. As an Amazon Associate I earn from qualifying purchases.
If you're craving a delicious and easy homemade muffin, these Keto Lemon Poppy Seed Muffins are calling your name. Who says that you have to give up that delicious taste of bread when you're living the keto lifestyle? (Or the Trim Healthy Mama lifestyle?)
While these are the perfect breakfast muffins, they're good enough to bake and eat at any time of the day! Having a keto muffin sounds like a pretty sweet and delicious dessert to me!
These delicious muffins also work as a Trim Healthy Mama S Fuel!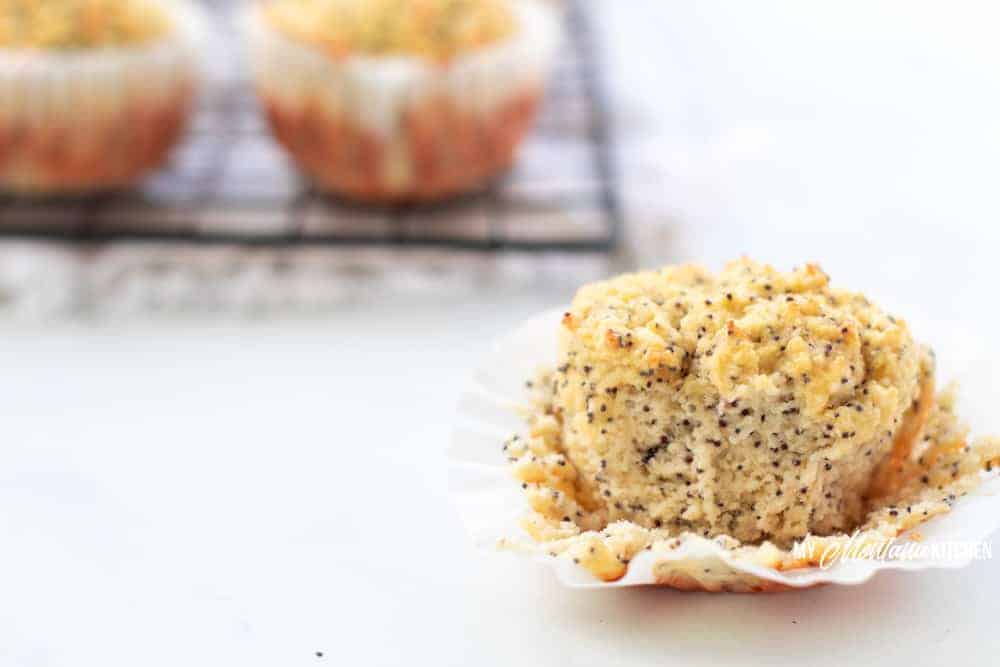 Keto Lemon Poppy Seed Muffins
Breakfast time doesn't have to be chaotic and stressful. The beautiful part about making these homemade delicious keto lemon muffins is that they're crazy easy to make.
And is there anything better than waking up in the morning and chowing down on a warm, homemade muffin?
Simply pour yourself a cup of coffee and enjoy a keto muffin, guilt-free.
Do muffins freeze well?
They can! It all depends on how you want to tackle the process. If you find that you can't finish all the muffins within a couple of days of baking them, putting them in the freezer is a great option to have.
Make certain that they are at room temperature before you're adding to the freezer.
Add them to a freezer-proof container or bag and push out any air that might be trapped. The less air that you can freeze them in, the better.
Once it's time to unthaw them, you can pop it in the microwave for a few seconds or simply set them on the counter and allow them to come to room temperature naturally.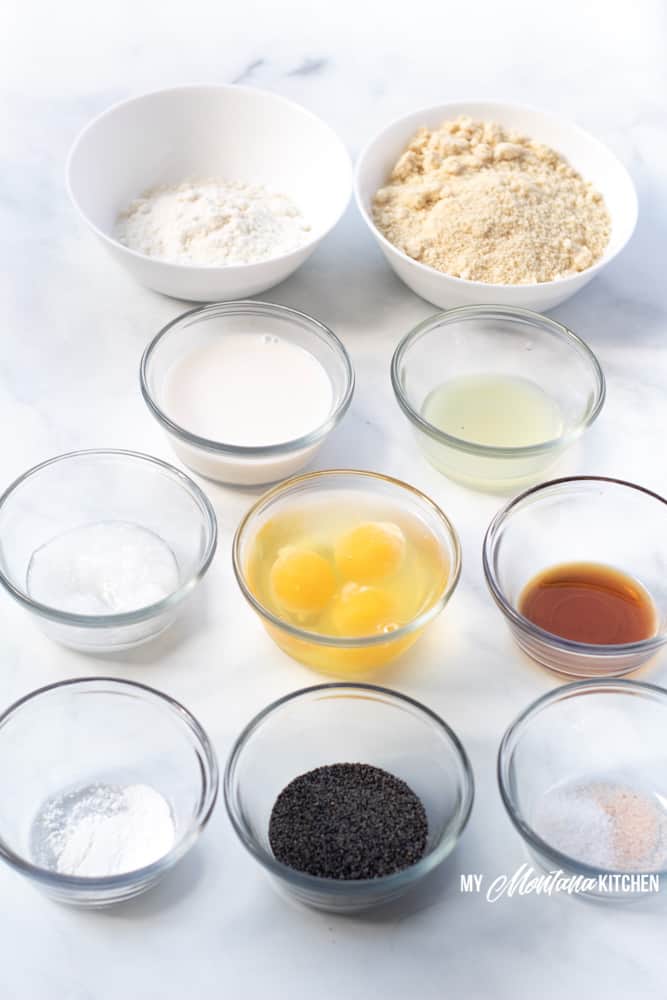 How do you keep muffins fresh longer?
No one likes a dried out muffin...no one. And if you're wanting to try to keep your muffins fresh for as long as possible, this simple tip can help!
Once they are baked and cooled down, store them in an air-proof container in the fridge. It will help to retain the taste and flavor while also locking in that moisture as well.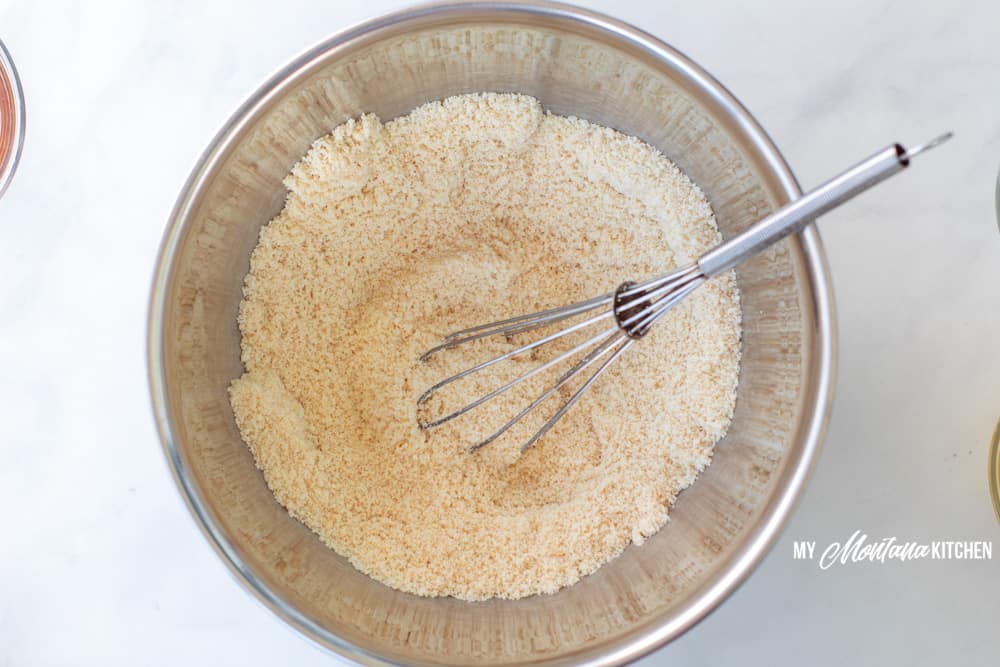 Do you taste the poppy seeds in this recipe?
While you'll get the flavor of poppy seeds in this recipe, you won't actually feel like you're chewing on any type of seeds.
From a textural standpoint, you won't be taken back by them being in the muffins. They'll add a nice look and flavor while still have a good texture to them as well.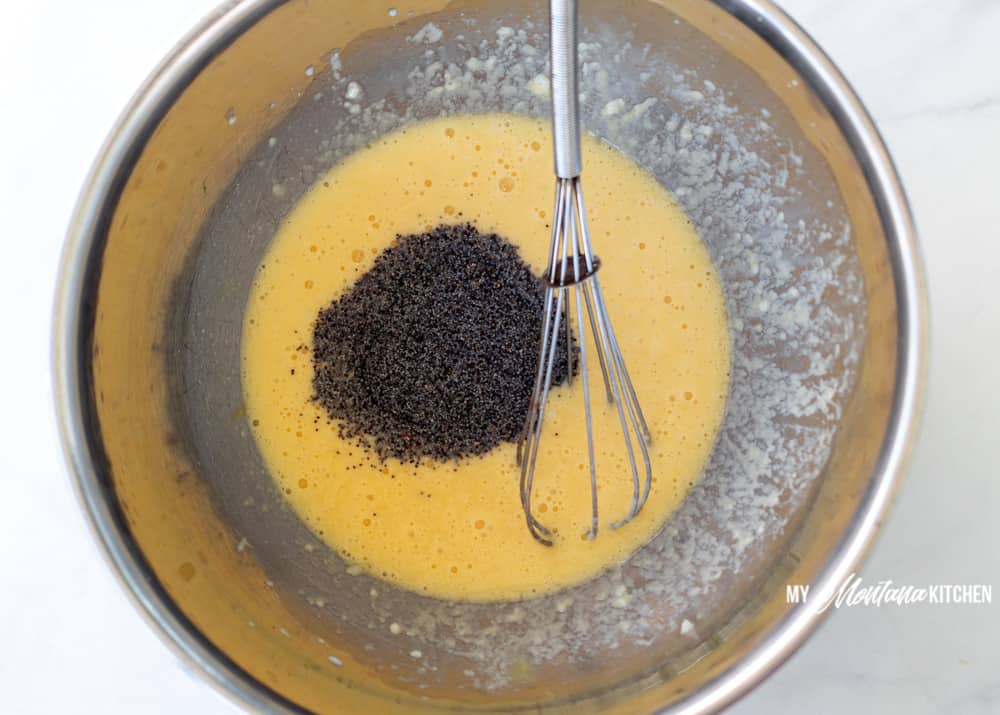 What foods would go well with this keto muffin recipe?
It just depends on when you're eating it! If you're enjoying these homemade muffins for breakfast, adding in a small bowl of cottage cheese or yogurt and berries will add some extra protein.
But if you're enjoying it for an after dinner treat, a nice square of dark chocolate could be an amazing addition as well (and if you're having one for a late night snack, just enjoy the delicious flavor all on its own).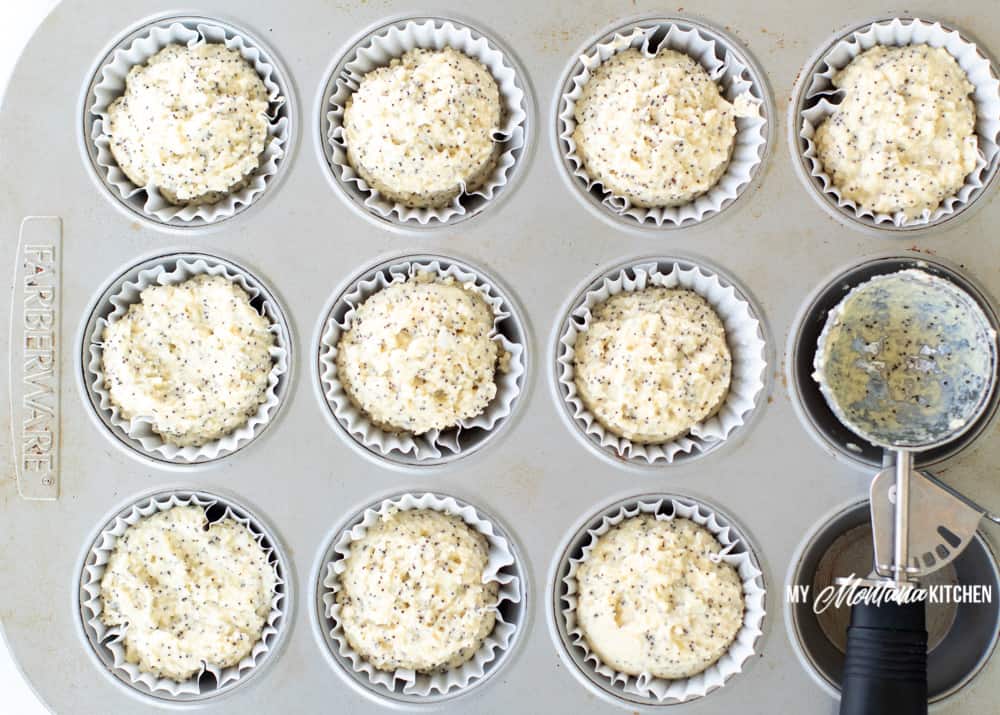 More keto recipes to try
Can you use real lemon juice in this recipe?
For sure! If you have the lemons, and the time, squeeze away. I just find that by using the store bought lemon juice, it saves me a ton of time and sanity!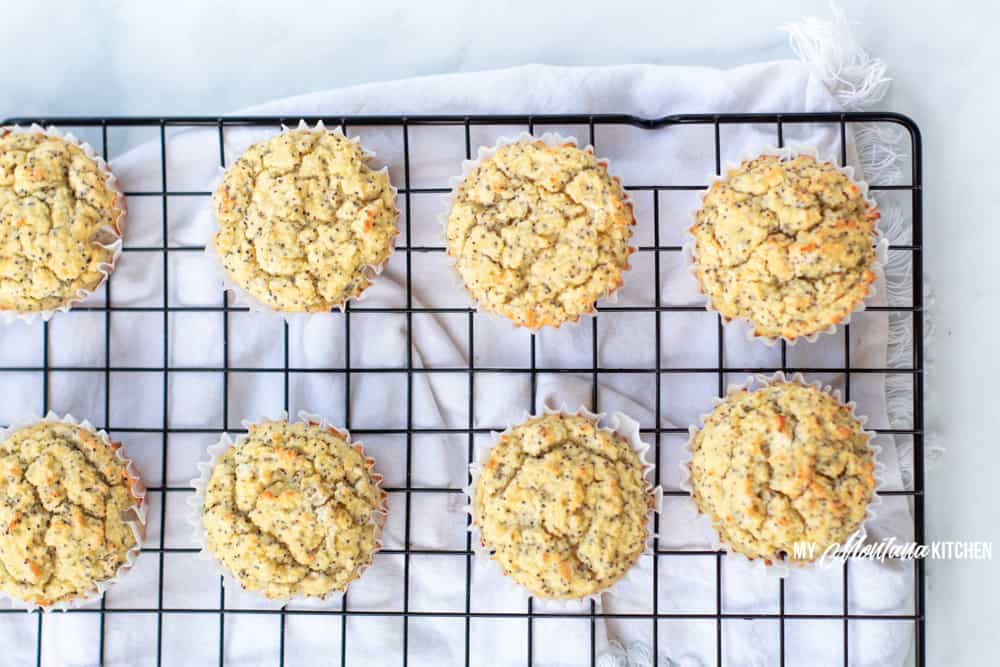 Simple tips for baking these Keto Lemon Poppy Seed Muffins
Stir the wet and the dry ingredients well. They should look uniform and not lumpy.
You can whisk by hand but using an electric mixer might be easier.
Using an ice cream scoop for the wet muffing mix will help all your muffins be uniform and the same size once baked.
Allow your muffins to bake the entire time and check them with a wooden toothpick or stick. This will ensure that they are baked completely all the way through.
Are you ready for this delicious Keto recipe?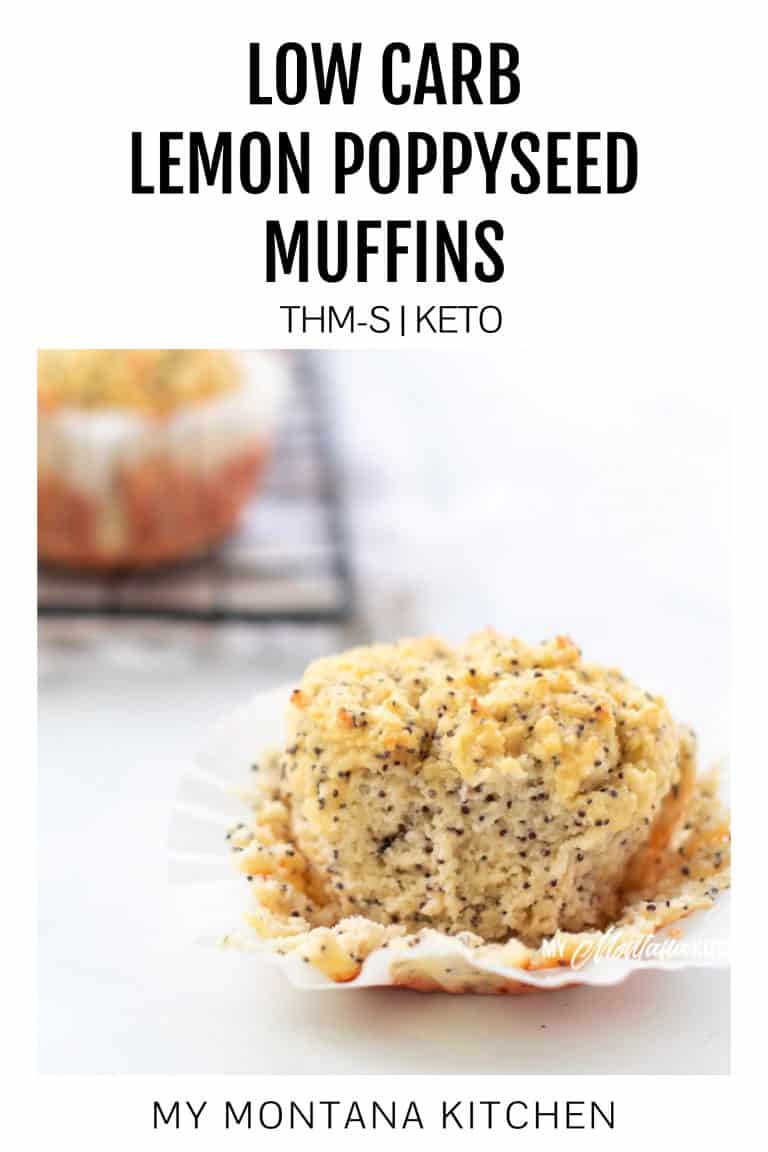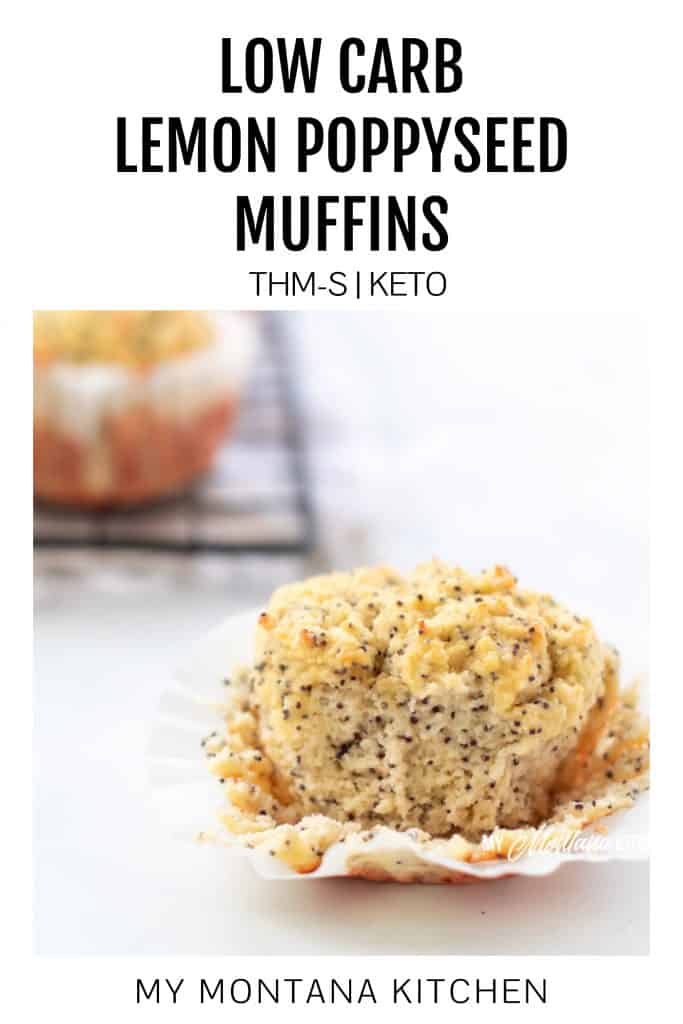 Yield: 12 Muffins
Keto Lemon Poppy Seed Muffins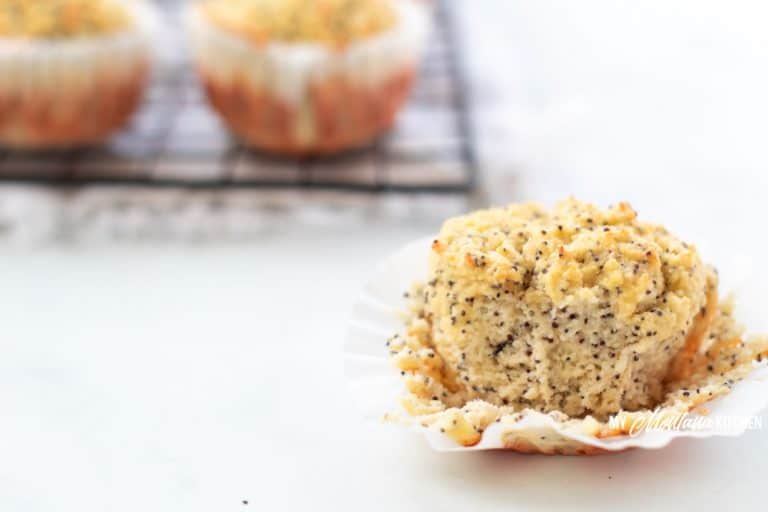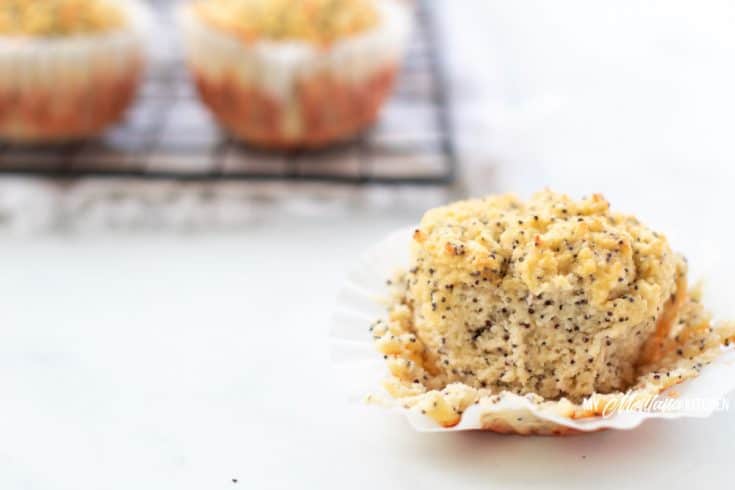 If you're craving a delicious and easy homemade muffin, these Keto Lemon Poppy Seed Muffins are calling your name. Who says that you have to give up that delicious taste of bread when you're living a healthy lifestyle? 
Ingredients
½ Cup Gentle Sweet, or my Low Carb Powdered Sugar
Pinch of salt
¾ Cup Unsweetened almond milk
3 Eggs
3 Tablespoons Lemon Juice
Instructions
Preheat the oven to 375 F.
Prepare a muffin pan by placing the muffin tins inside and set aside.
In a medium bowl add dry ingredients (almond flour, coconut flour, baking powder, stevia, and salt) whisk and leave aside.
In a separate bowl add the liquid ingredients (almond milk, eggs, lemon juice, and coconut oil) whisk with a whisker or an electric mixer until well combined.
Add poppy seeds into the liquid batter, followed by the dry ingredients, whisk until you have a homogenous and creamy batter.
With an ice cream scoop or a ⅓ measuring cup pour the batter into each muffin tin, this way all muffins will have the same size.
Bake for 18 to 22 minutes, test the center of the muffins with a long bamboo stick to make sure that muffins are done (they are done if the stick comes out clean).
Recommended Products
As an Amazon Associate and member of other affiliate programs, I earn from qualifying purchases.
Nutrition Information
Yield
10
Serving Size
1 Muffin
Amount Per Serving
Calories

198
Total Fat

16g
Saturated Fat

5g
Trans Fat

0g
Unsaturated Fat

10g
Cholesterol

56mg
Sodium

89mg
Carbohydrates

9g
Net Carbohydrates

6g
Fiber

3g
Sugar

2g
Protein

7g