We may earn money from the products/companies mentioned in this post. As an Amazon Associate I earn from qualifying purchases.
These sweet truffles taste like your favorite chocolate chip cookie dough, and they only take two minutes to mix up! This recipe is low carb, gluten free, sugar free, and a Trim Healthy Mama S Recipe.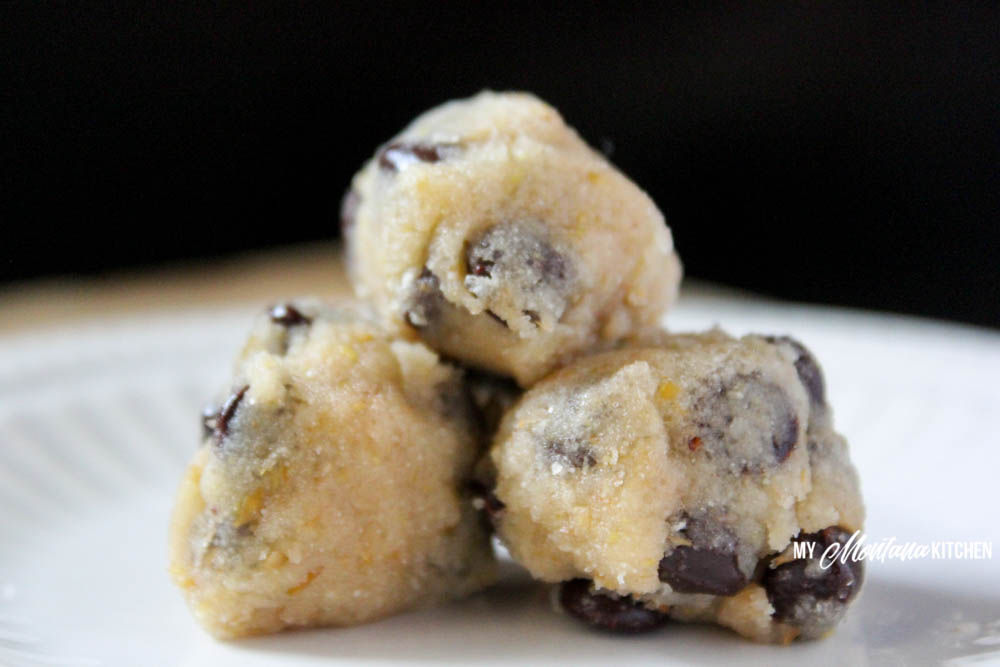 (This post may contain affiliate links, which provide me with a small compensation when you purchase your products through my links. Thank you for your support!)
My 2 Minute Double Chocolate Truffles has been a super popular recipe. I have known for a while that I wanted to create a regular cookie dough truffle. Because secretly, (ok, not so secretly) I have always loved chocolate chip cookie dough!
But I wanted to make sure of two things:
It really tasted like cookie dough
It didn't take any longer than 2 minutes to make
Without sounding proud, I think I've accomplished both of those! My 2 year old ate these for breakfast this morning (and so did I)!
Check out how easy these are to make by watching my tutorial below!
This is one of those recipes to put in your arsenal for when you NEED a sweet bite! It only takes 2 minutes to make, but they satisfy that sweet craving. This is a single serve recipe, and you should get 2 medium size truffles, or 3 small truffles out of one serving. They are quite rich, and I find that I don't need more than that.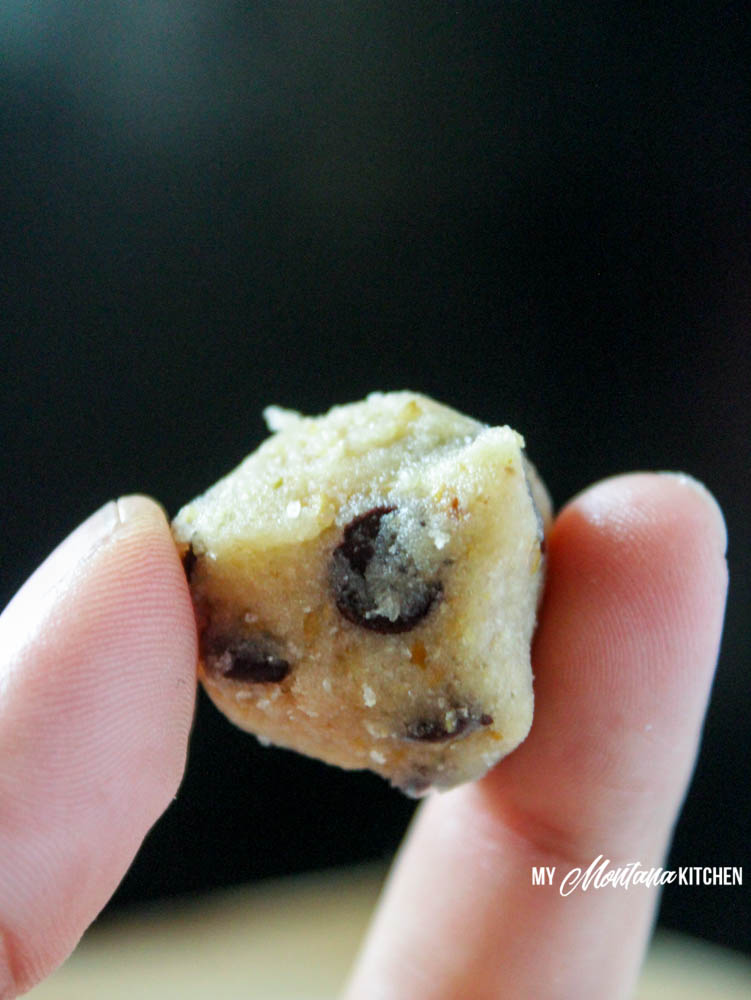 And no worries . . . no raw eggs here to make you worry!
So, what do you need for this recipe?
1/2 Tablespoon Melted Butter
1 Tablespoon Baking Blend
1 Teaspoon Gentle Sweet
Dash Salt
1/2 Teaspoon Vanilla Extract
1 Tablespoon Lily's Chocolate Chips
Be sure to sign up with your email address so you can receive all my new recipes delivered right to your inbox! (Look for the sign-up box at the top of this post.) Also, be sure to follow me on Facebook, Pinterest, Instagram, and Twitter!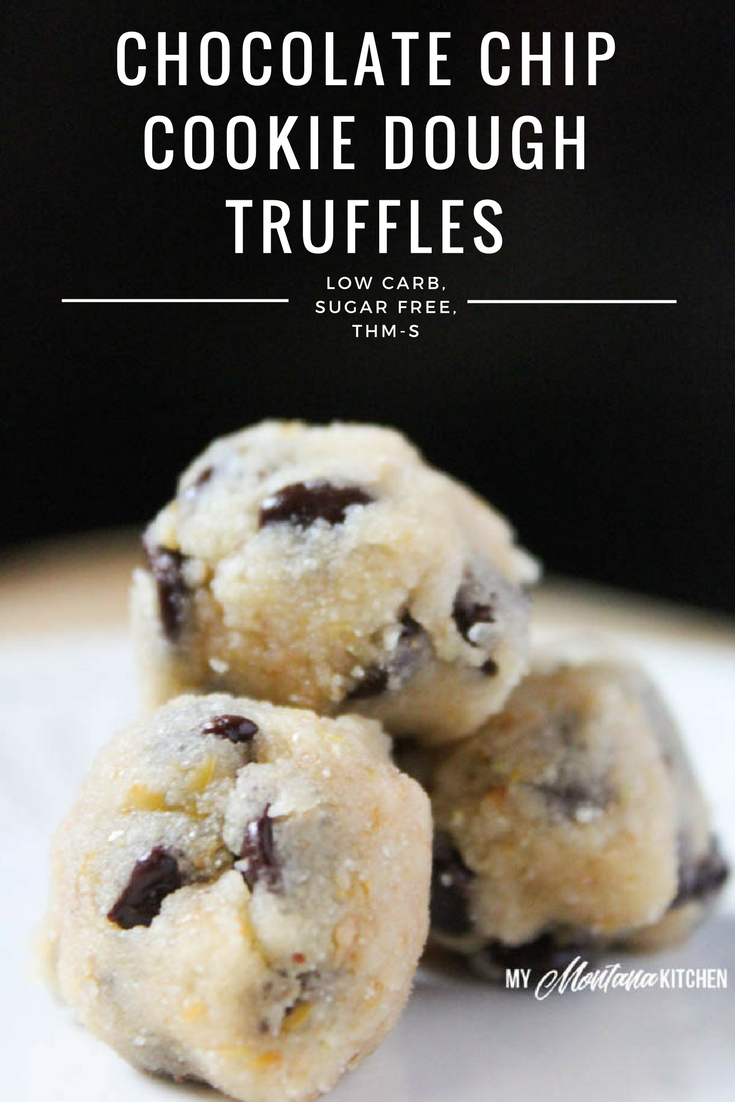 Instructions
Place all ingredients in a small bowl, and mix well with a fork.

Shape into truffles (or just eat with a spoon)!
Nutrition Facts
Amount Per Serving
% Daily Value
Vitamin C undefined%
Calcium 1%
Iron undefined%