We may earn money from the products/companies mentioned in this post. As an Amazon Associate I earn from qualifying purchases.
Cinnamon Spice Cake is delicious, especially when you top it with cinnamon cream cheese frosting. This low carb spice cake recipe without applesauce is delicious in fall and throughout the holidays...or any time.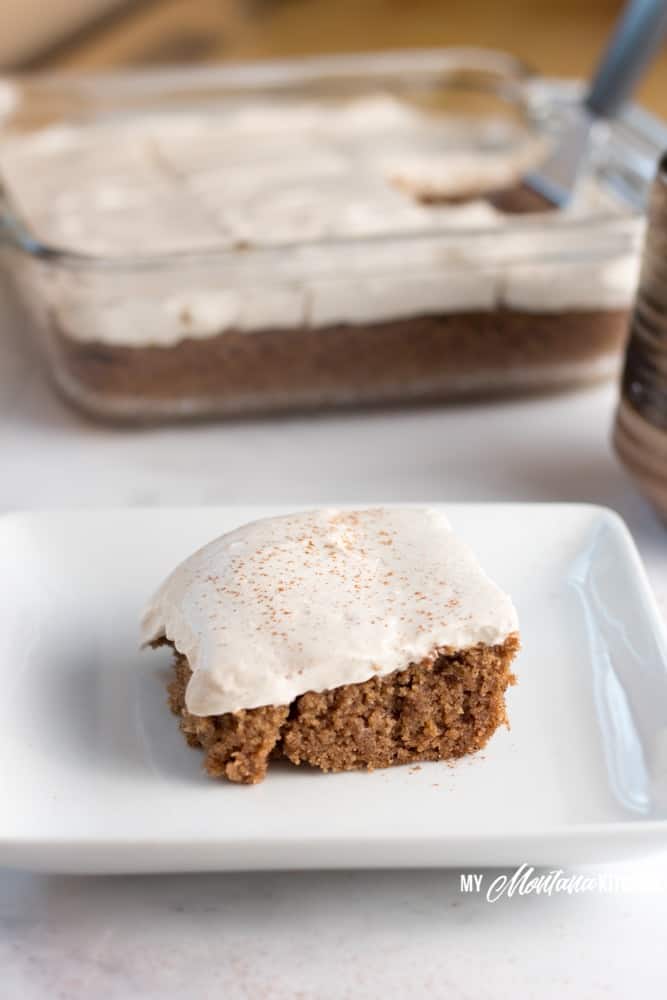 Mmmm, spice cake. This recipe is long overdue, because honestly...you just need to have spice cake in your life, am I right? The problem is that most spice cakes use applesauce as a key ingredient and that means they can't be low carb. Total bummer.
Until today!
You, my friend, are in for a treat! This absolutely delicious and super simple cinnamon spice cake recipe without applesauce is 100% okay for low carb enjoyment.
And when you top with the cinnamon cream cheese frosting? Well, now you're talking a whole new level of decadent deliciousness. Hungry yet? Me, too.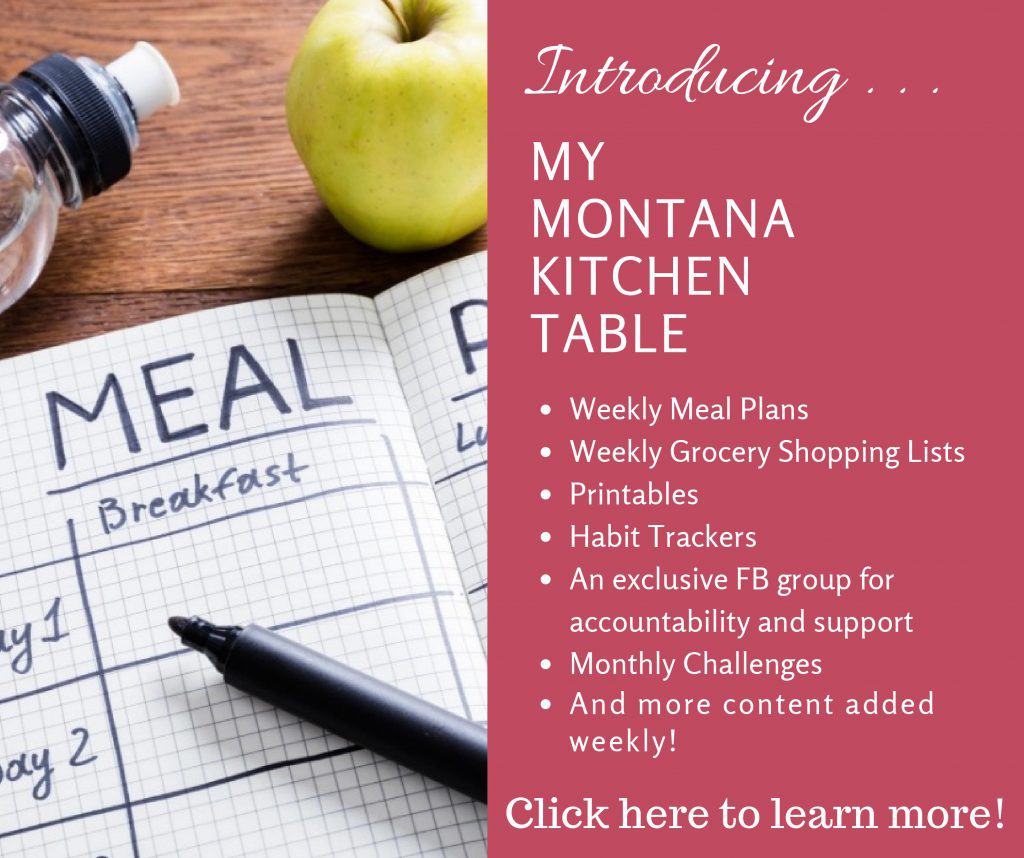 Spice Cake Without Applesauce
So how do you get a moist, soft spice cake without using applesauce? Good question.
It's all about the coconut oil. Which also makes it a nourishing, healthy dessert in addition to an easy low carb treat (and those are the best kind!).
And instead of using applesauce and a pre-mixed spice blend, you're just going to use a few spices you likely already have on hand: cinnamon, ground cloves, and nutmeg. So easy, but so flavorful!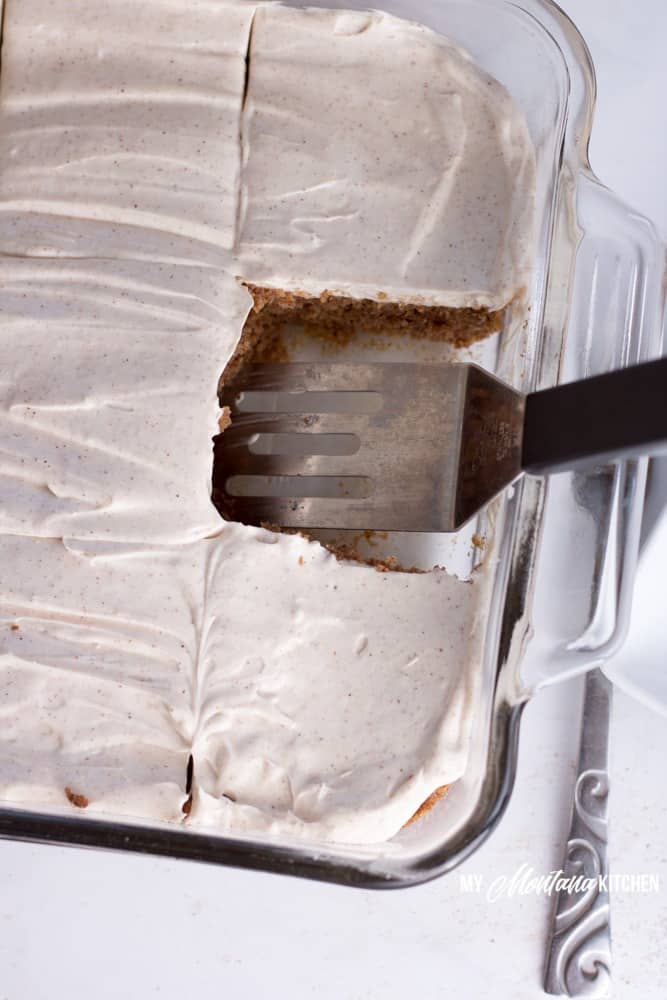 How To Make Healthy Cinnamon Spice Cake
This healthy low carb cinnamon spice cake is simple. You can set your oven to preheat while you get mixing!
Psst. This would be a good time to pull out the cream cheese for the frosting, too, so it's softened and ready to use when it's time.
This recipe is super similar to these delicious low carb Pumpkin Bars, which are a favorite here at My Montana Kitchen. So if you've made those, then this will be even easier for you.
And if you haven't? Well, you'll want to once you taste how good this recipe turns out!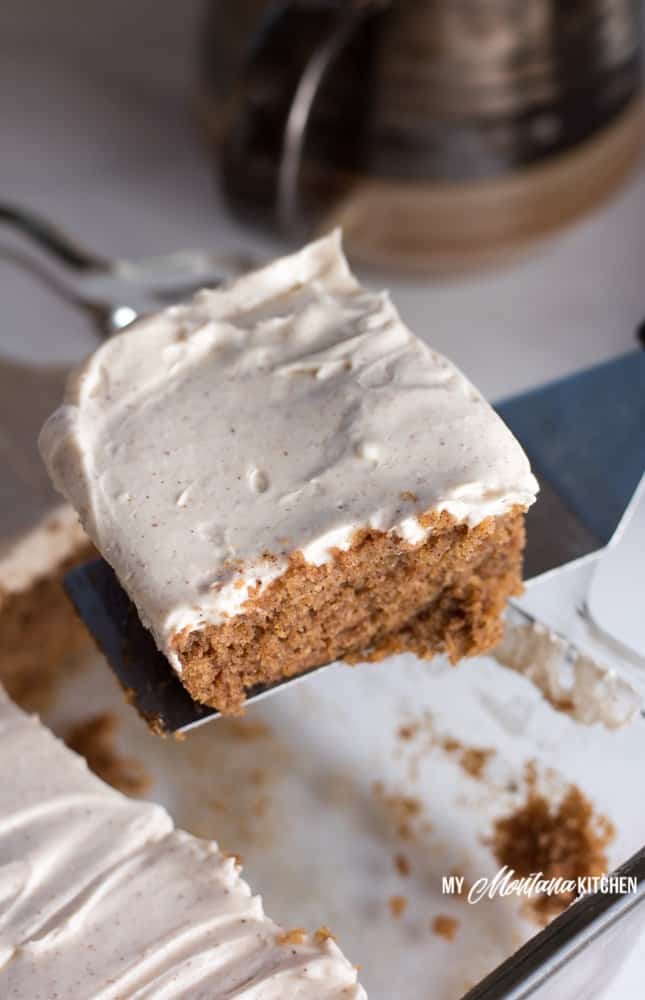 Combine Your Dry Ingredients
It can be tempting to just drop all your ingredients into one bowl, but resist the urge. Resist.
Add your THM baking blend, salt, baking powder, baking soda, and spice trio to your bowl and give a good stir so it's thoroughly blended. (See the recipe card below for Baking Blend substitutions!)
Combine Your Wet Ingredients...CAREFULLY
Now, the wet ingredients are a little tricky if you don't plan ahead.
Melt your coconut oil and then add warm water to it. Not cold, not room temp. WARM.
Why? Because if you don't, then it'll start to solidify your coconut oil and you can't have that happening. Go ahead and add your vanilla and eggs as well, mixing thoroughly.
Combine It All Together & Bake
Go ahead and add your wet to your dry. Mix it well.
The batter's going to be bit thick; that's okay. Use a spatula and pour it into your greased 8x8 cake pan.
Bake it for about 30 minutes, until the center is dry. Once you remove it from the oven, be sure to let it cool completely.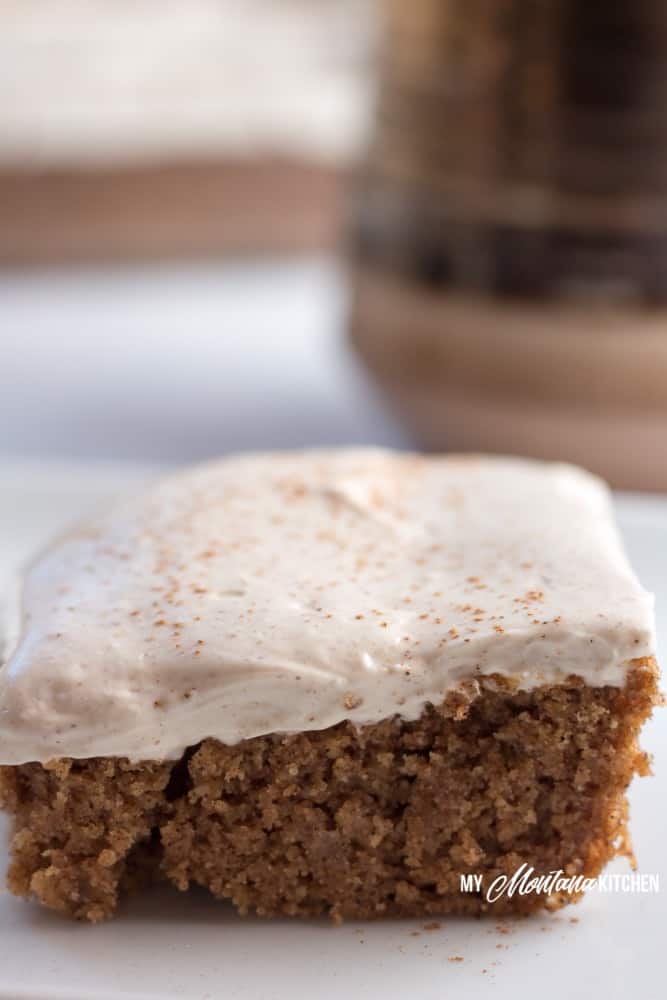 Cinnamon Cream Cheese Frosting
While your cake is cooling, it's time to whip up your delicious, lightly spiced cinnamon cream cheese frosting.
Put your softened cream cheese in a bowl and use a mixer to whip it up until it's soft, creamy, and fluffy.
Next, add in your gentle sweet, cinnamon, and heavy whipping cream. Keep beating for a minute or two.
Spread it onto your fully cooled cake.
Other Uses For Cinnamon Cream Cheese Frosting
This frosting is great for way more than just this recipe, too.
You could spread it on top of low carb pumpkin bagels for a special, sweet breakfast. Or on top of these coconut pancakes.
It would also be absolutely amazing spread on low carb waffles. Oooh, just think of it melting into those little squares on a hot waffle at breakfast time. Mmmm.
Other Ideas For Cinnamon Spice Cake
If you're like me and you love all things spice cake, this recipe make a fabulous low carb breakfast muffin for a quick morning meal, too.
Or you could add the frosting and have healthy cupcakes! This is such a fabulously simple and versatile recipe that you'll find yourself using it whenever you want the taste of fall.
Oh, and this recipe turned out so well, I actually tweaked it a bit and turned into a two layer Low Carb Carrot Cake with Cream Cheese Frosting! (It is so amazing!)
And if you want a little extra nutritional kick, try these Keto Cinnamon Collagen Muffins!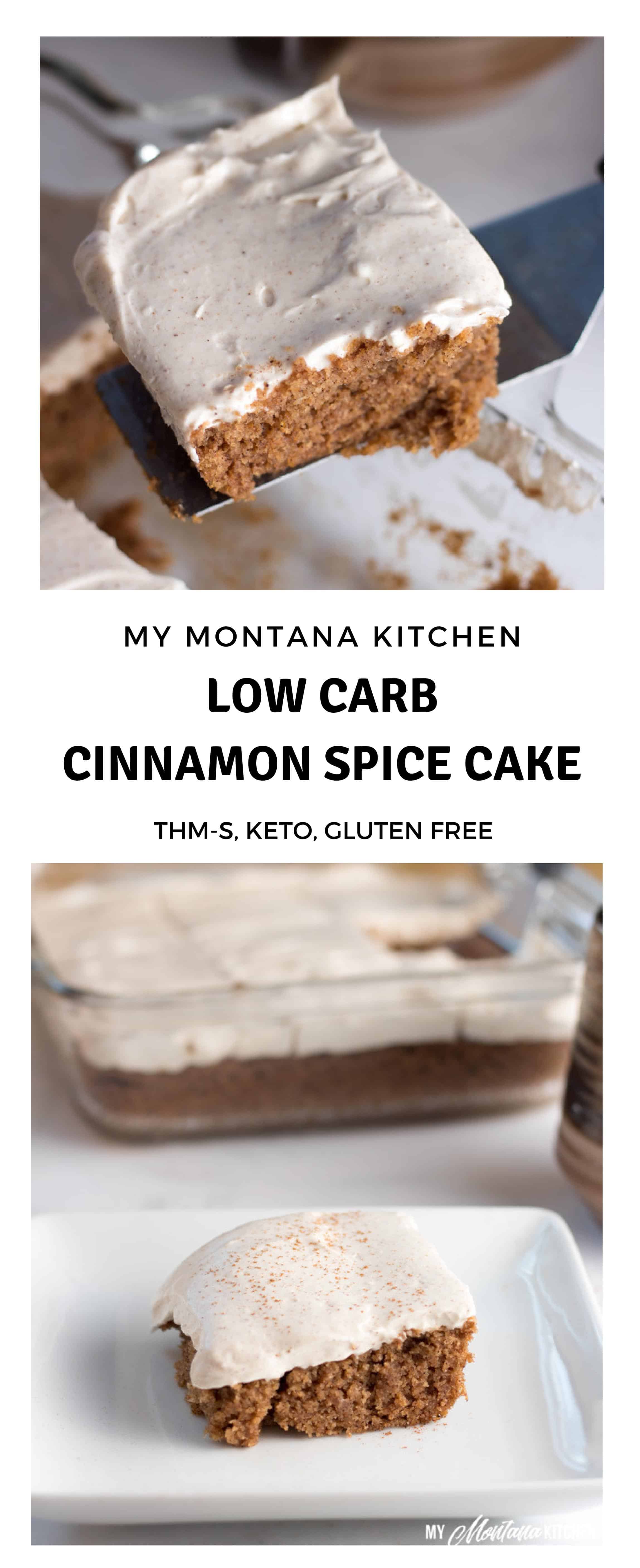 Cinnamon Spice Cake with Cream Cheese Frosting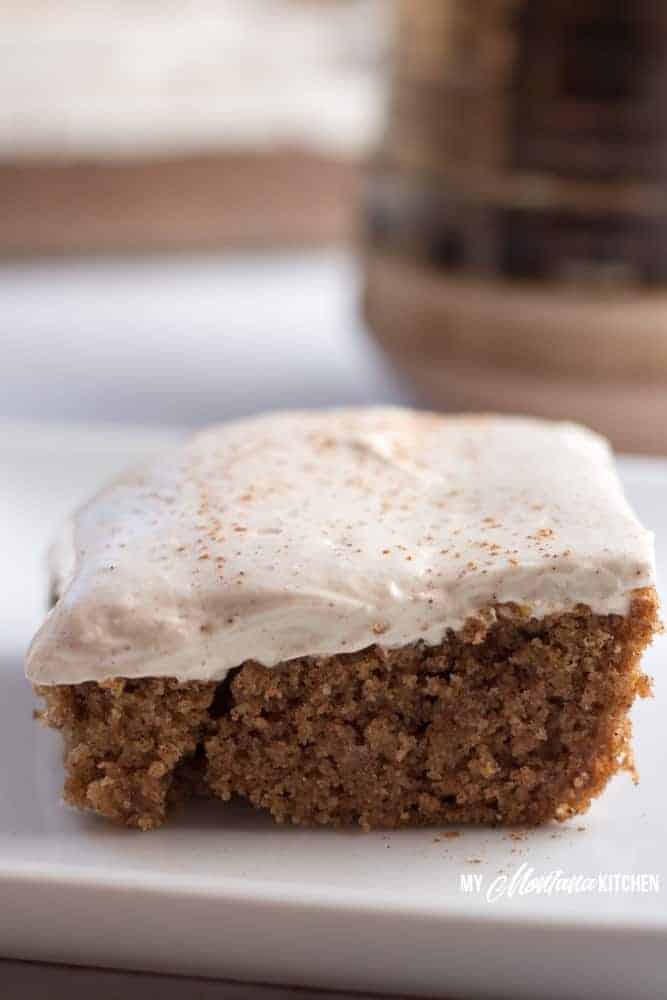 This Cinnamon Spice Cake is so good!
Ingredients
1 Cup Trim Healthy Mama Baking Blend
1 Teaspoons Cinnamon
1/8 Teaspoon Cloves
1/4 Teaspoon Nutmeg
1/2 Teaspoon Baking Soda
3/4 Teaspoon Baking Powder
1/4 Teaspoon Salt
1/2 Cup Gentle Sweet
1/3 Cup Melted Coconut Oil
1 Teaspoon Vanilla Extract
2 Eggs
2/3 Cup Warm Water
Frosting:
1 8 ounce cream cheese, softened
3 Tablespoons Gentle Sweet
3 Tablespoons heavy whipping cream
1/4 Teaspoon cinnamon
Instructions
Preheat oven to 350.
In a large mixing bowl, mix all the dry cake ingredients together.
Add melted coconut oil, vanilla, eggs, and warm water and mix well.
Pour batter into a greased 8x8 cake pan (it may be thick).
Bake in preheated oven for 30-35 minutes, or until center top of cake is dry.
Allow cake to completely cool.

Frosting:

Beat softened cream cheese until fluffy.
Add Gentle Sweet and heavy whipping cream and beat for 1-2 minutes.
Spread frosting onto cooled cake.