We may earn money from the products/companies mentioned in this post. As an Amazon Associate I earn from qualifying purchases.
A healthy copycat version of the Great American Cookie Company's signature cookie. Two tender chocolate chip cookies with light and fluffy buttercream frosting between.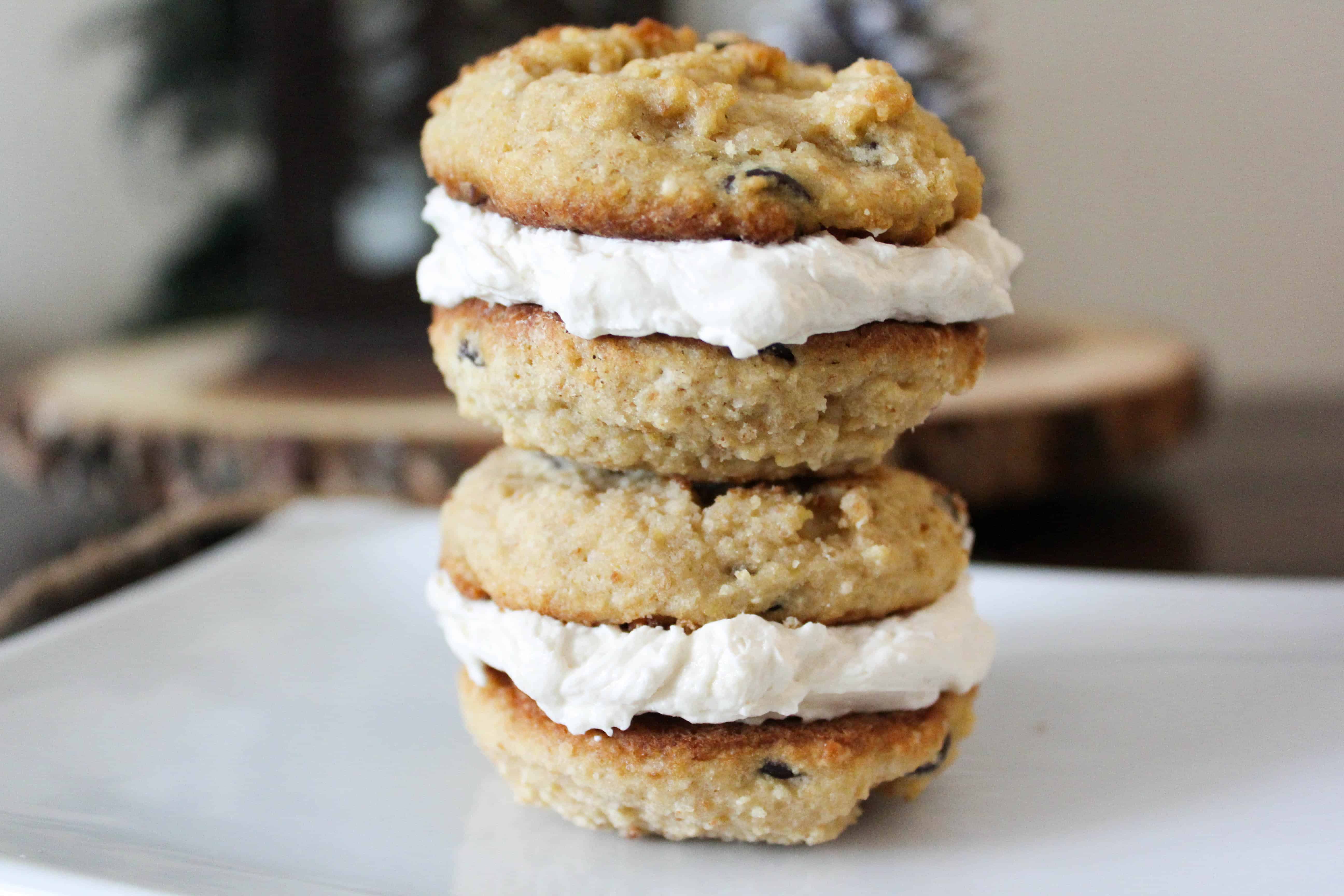 I'm reaching way back into my childhood for this recipe. I used to LOVE the double doozie cookies from The Great American Cookie Company. Every time we went to the mall and walked past that glass display case, my mouth would start watering. I loved those things! My mother didn't let me indulge too often, but when she did . . . ! So good! Even into my adulthood, I would sometimes have one (every several years) just for nostalgia sake.
My husband is the one who inspired the idea for this recipe. I had made the Chocolate Moisties (from the Trim Healthy Mama Cookbook
) and he was dreaming about using them for a "cookie sandwich." I did make a double doozie with those cookies, using my Healthy Coconut Oil Chocolate Frosting. (See my Facebook post about those cookies).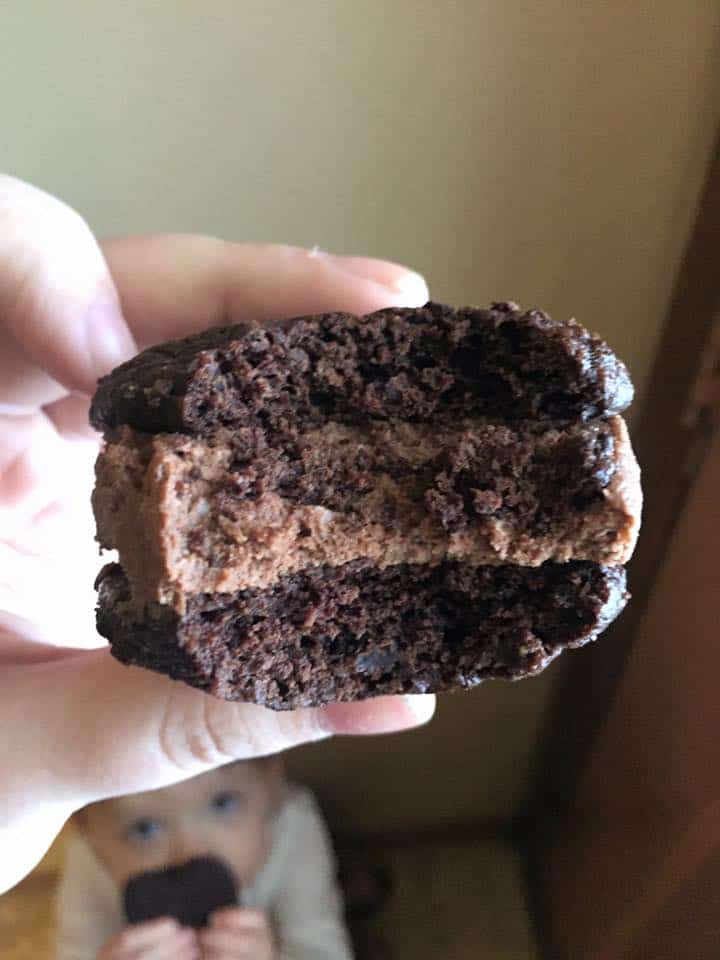 While those were delicious, I knew I wanted to try it with a more traditional vanilla type of frosting. I figured the perfect cookie for that would be my Favorite Chocolate Chip Cookie Recipe! I mixed up a simple buttercream frosting, and came up with a double doozie that tastes amazingly like the original Double Doozie cookie!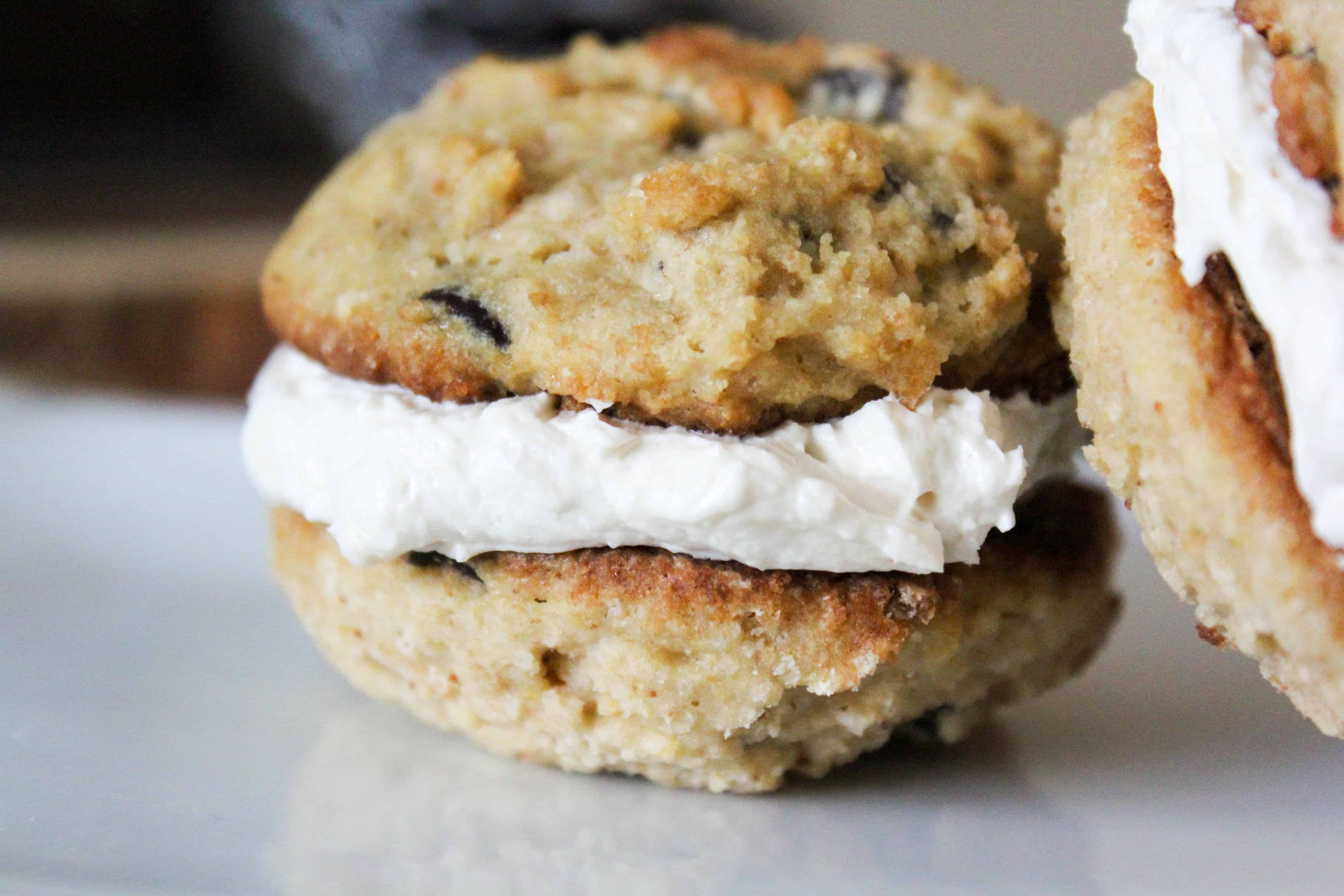 I am so pleased to have re-created one of my favorite child-hood favorites! Now I can have them more often - and not even feel guilty!
This recipe only makes 2 Double Doozie Cookies, but feel free to double or triple the frosting recipe if you want to make more than 2 at a time. (If you make a full batch of the Chocolate Chip Cookies you should have plenty of cookies.)
This post contains affiliate links, which provide me with a small compensation when you purchase your products through my links. Thank you for your support!

Ingredients
4

Favorite Low Carb Chocolate Chip Cookies
Instructions
In a small mixing bowl, mix all ingredients with a hand mixer until fluffy.

Spread half of the frosting on two cookies, and top with the remaining cookies.
Notes
This makes 2 Double Doozie cookies. I would only eat 1 as a serving.
Be sure to sign up with your email address so you can receive all my new recipes delivered right to your inbox! (Look for the sign-up box on the right sidebar if you are on a desktop, or at the very bottom of this post if you are using a mobile device.) Also, be sure to follow me on Facebook, Pinterest, Instagram, and Twitter!