We may earn money from the products/companies mentioned in this post. As an Amazon Associate I earn from qualifying purchases.
Hot wings are so easy to make at home! Do yourself a favor and save some money, too!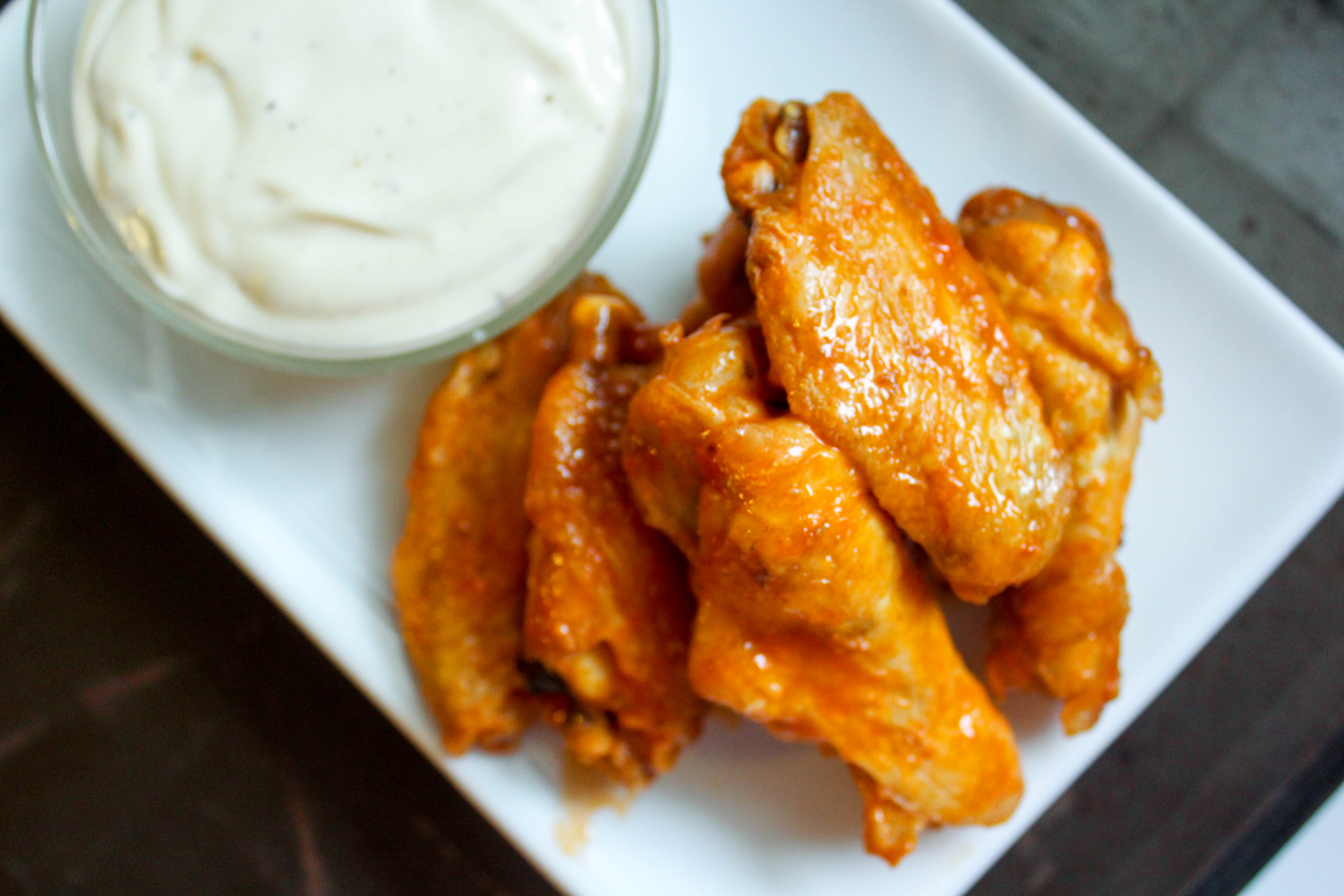 Growing up I never ate hot wings. I know, how horrible was that? It wasn't until I was married and we were pastoring a small church on the Seneca Reservation in Western New York that I was introduced to Buffalo wings. Our parishioners there loved hot wings and introduced me to them. I loved them!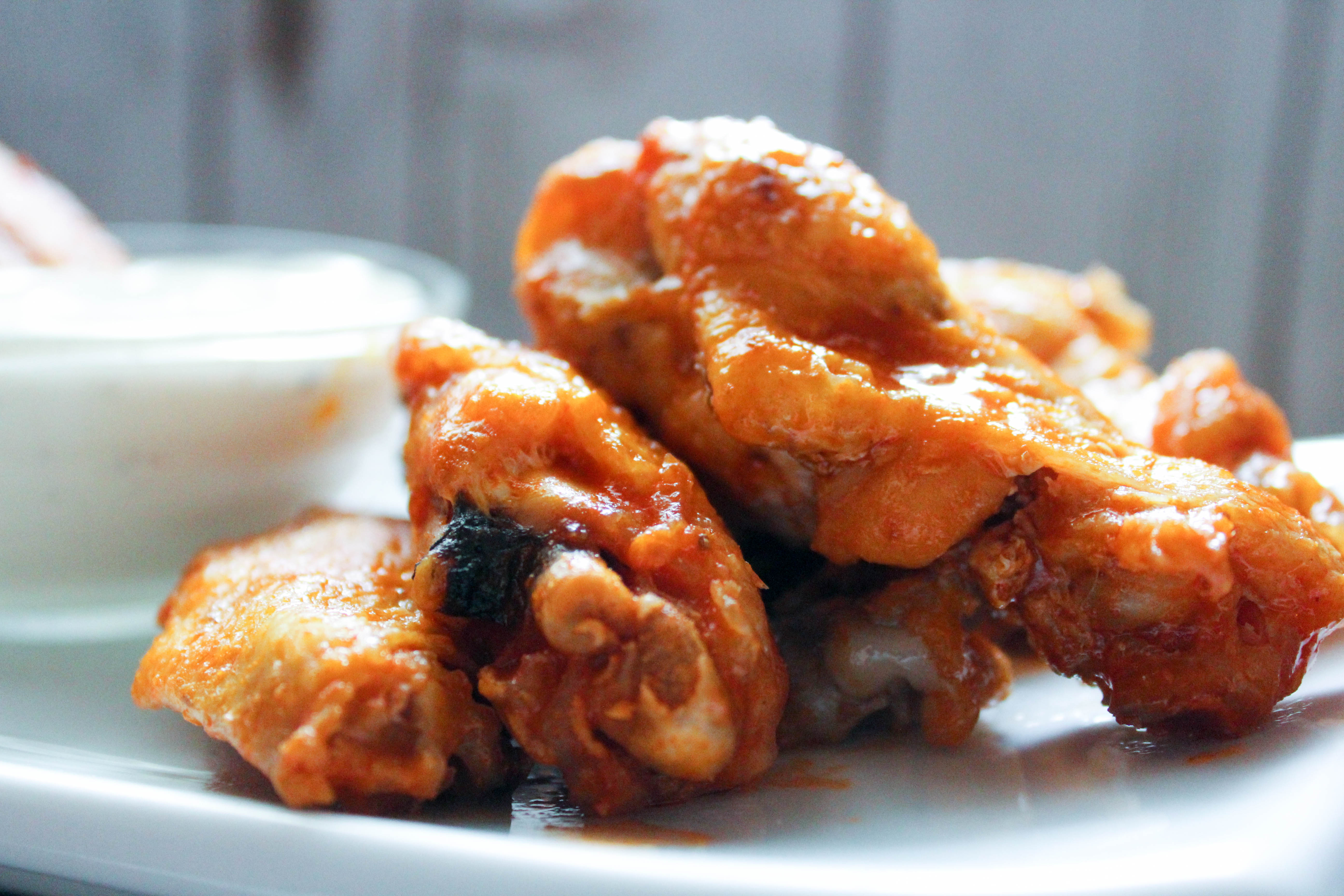 We would order hot wings from our favorite shop down the street a couple times a month. But even if you get them on sale for $.50 each, that still adds up quickly! Then my sister-in-law introduced me to making wings at home! I was skeptical at first - because I cannot stand limp, gooey fat. Wings MUST be crispy! I wasn't sure you could achieve that perfect crisp without deep frying them. But guess what? It IS possible - and its even easy!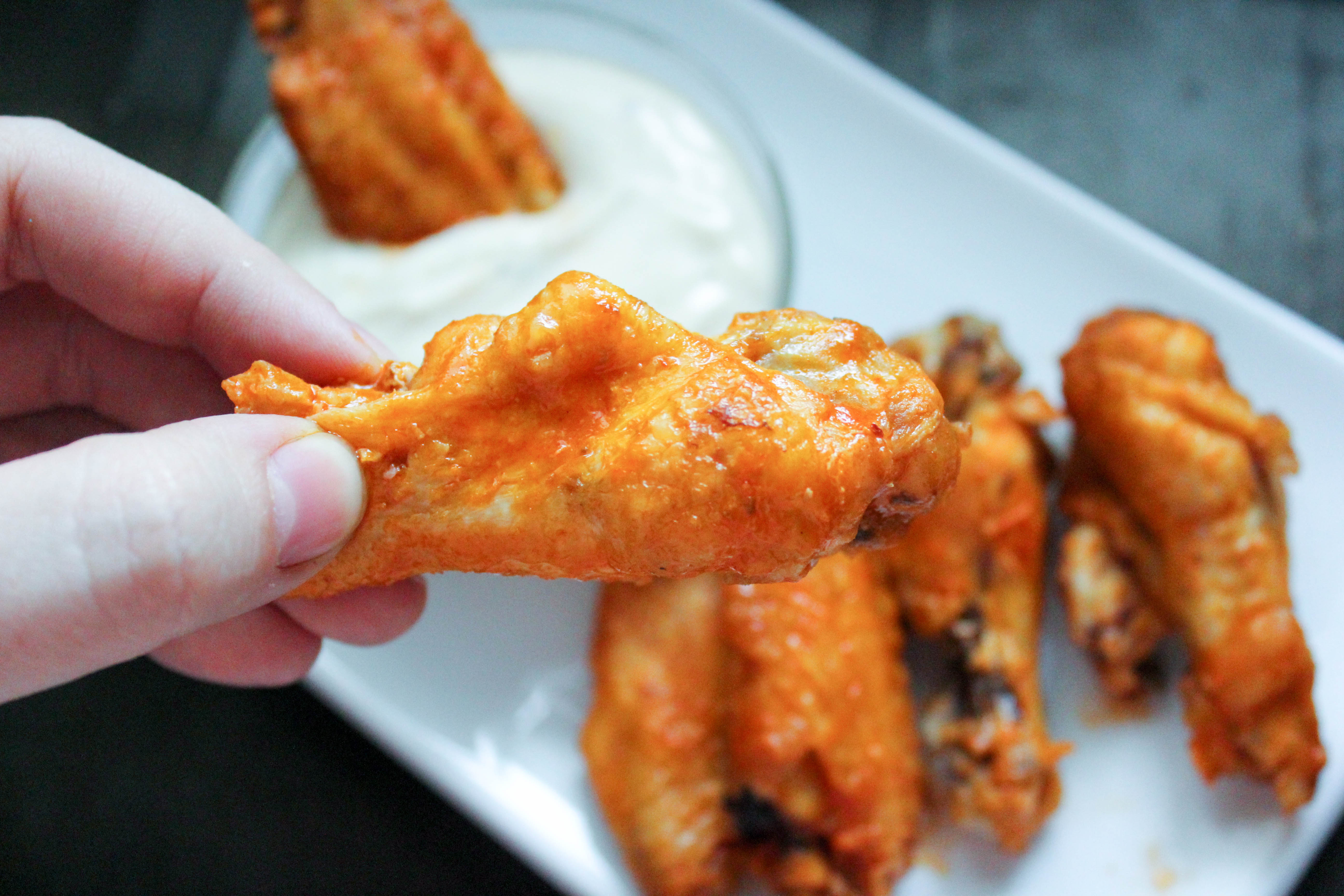 She taught me how to boil the wings for 10 minutes, then broil them in the oven until they are crispy. That is how I have made them for years, until my husband bought me an Instant Pot for Christmas! Now I cook the wings in my Instant Pot, then crisp them under the broiler. They are so simple and easy! And, it is so much more economical to make them this way! I can get 10 pounds of frozen wings at Costco for about $20. One bag usually has between 85-90 wings, which equals about $.23 per wing!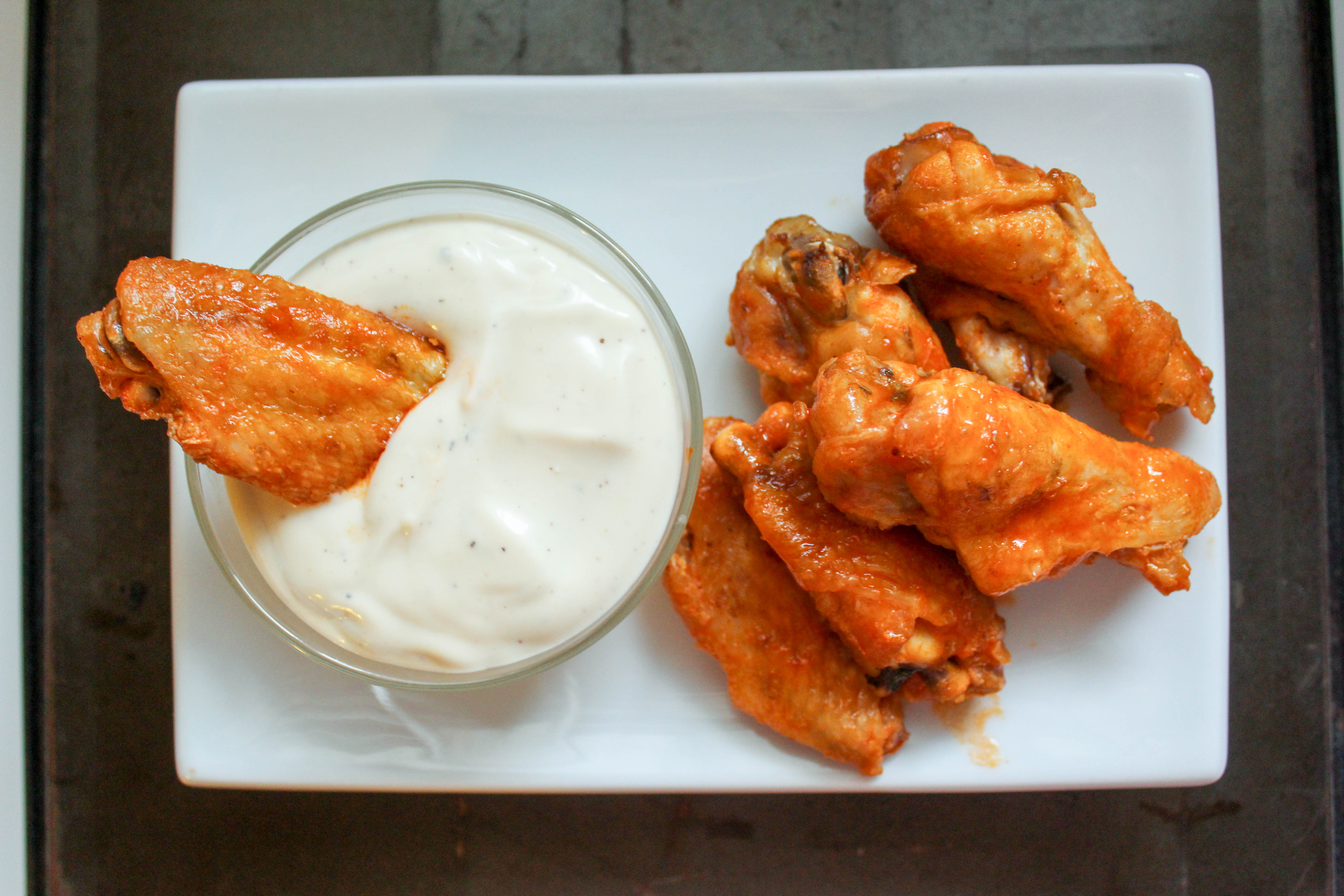 It is so easy to make your own Buffalo sauce, as well. Just some butter, hot sauce, and garlic salt! I will have another post soon on how to make Garlic Parmesan wings (which are one of my favorites)!
My family likes to eat these with Ranch dressing, but I like to use Bleu Cheese on occasion. Totally up to you to on what you want to use for dipping.
So, what do you need for this recipe?
2 Dozen Frozen Wing Pieces
1 Cup Franks Hot Sauce
2 Tablespoons Butter, Melted
1 Teaspoon Garlic Salt
(This post contains affiliate links, which provide me with a small compensation when you purchase your products through my links. Thank you for your support!)
Be sure to sign up with your email address so you can receive all my new recipes delivered right to your inbox! (Look for the sign-up box on the right sidebar if you are on a desktop, or at the very bottom of this post if you are using a mobile device.) Also, be sure to follow me on Facebook, Pinterest, Instagram, and Twitter!

Ingredients
2

Dozen Frozen Wing Pieces
For the Buffalo Sauce
1

Cup

Franks Hot Sauce

2

Tablespoons

Butter

Melted

1

Teaspoon

Garlic Salt
Instructions
On the stovetop
In a large stockpot, cover wings with water and bring to a boil.

Boil for 10 minutes.
In the Instant Pot
Place wings in liner and pour in 1 cup of water.

Place lid on, lock in place, and make sure steam valve is closed.

Process on manual high pressure for 10 minutes, then Quick Release the steam.
To crisp the wings
Place on a broiler pan and broil for 5-10 minutes on each side, until desired crisp is reached.
To make sauce
Combine hot sauce, melted butter and garlic salt in a large bowl with a lid.

Place crisp wings in the bowl, cover with the lid, and shake well to coat.

Enjoy with your favorite dipping sauce!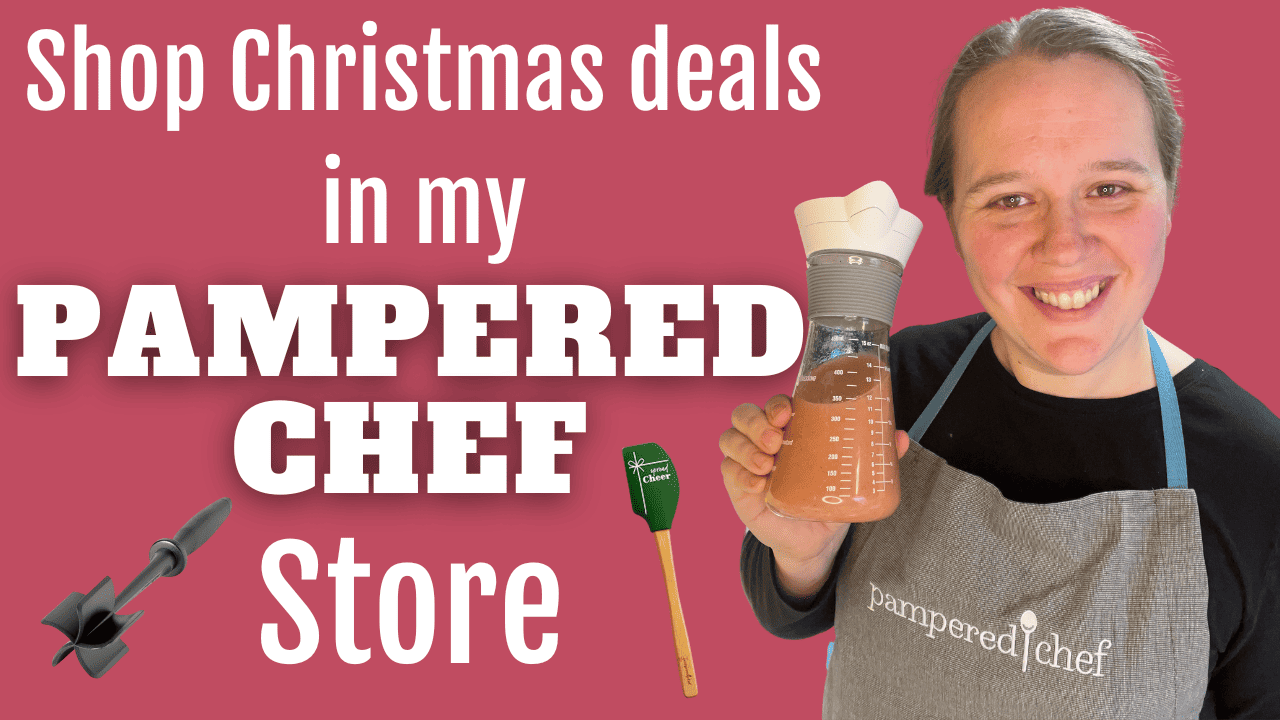 Reader Interactions