We may earn money from the products/companies mentioned in this post. As an Amazon Associate I earn from qualifying purchases.
Easy Lunch Ideas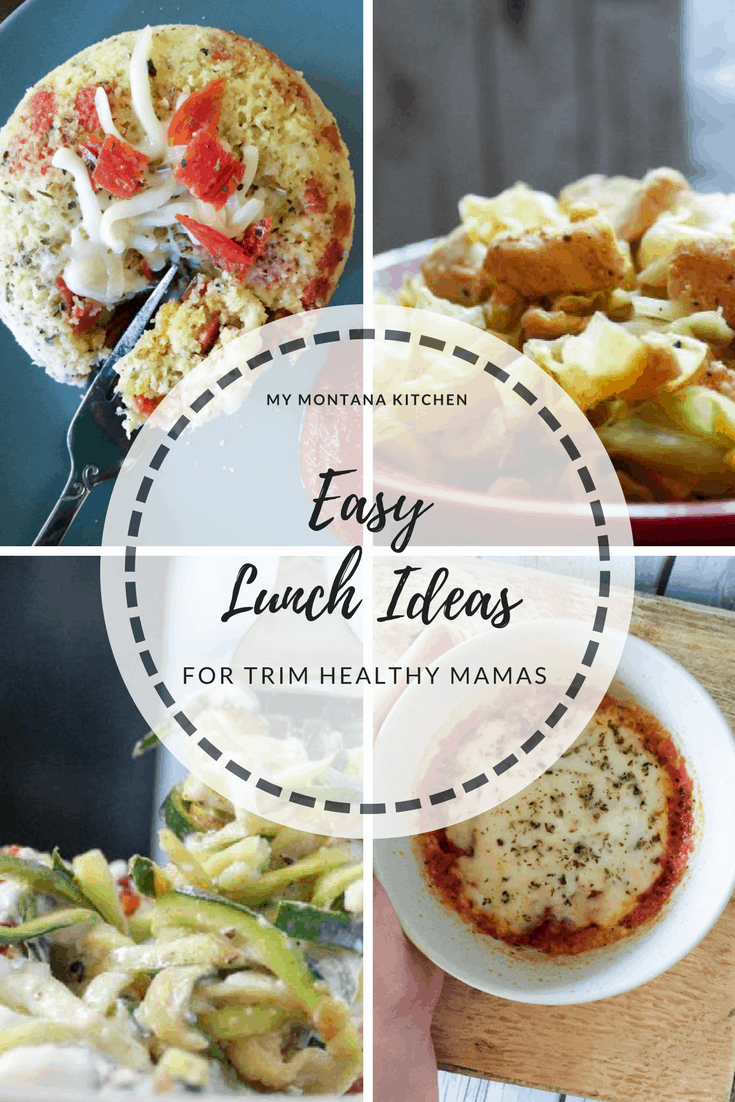 (We are a participant in the Amazon Services LLC Associates Program, an affiliate advertising program designed to provide a means for us to earn fees by linking to Amazon.com and affiliated sites. There are affiliate links used in this post.)
Easy, fast lunch ideas - isn't that what everyone wants? For myself, I love to eat leftovers for lunch. But unfortunately, sometimes my family eats all of the entree at supper! (Ha!) Which means no leftovers for the next day.
Sometimes I find it is lunchtime and I have no idea what I'm going to eat! (Gasp!) More often than not, when that happens, I eat a salad. But here are some other easy options that will not take very long to make, and will take you from "hangry" to satisfied in short order.
Here are a couple non-recipe ideas:
Chef's Salad (S) - chopped lettuce/greens with vegetables, deli meat (or leftover chicken or steak) and dressing of choice (I like to use light olive oil).
Sprouted Sandwich (E) - Two pieces of toasted sprouted bread spread with 1 LLCC (Light Laughing Cow Cheese), lean ham or turkey breast, mustard, lettuce and pickles. Serve with crudités.
And here are some easy, quick lunch recipes:
Speedy Zucchini Bacon Alfredo (S)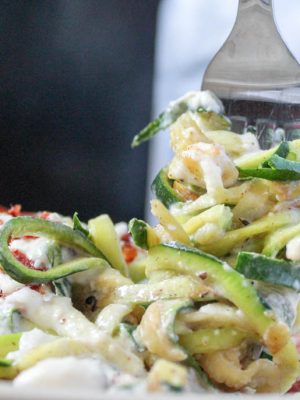 A quick, single serve dish that is full of flavor! Perfect for a fast lunch, this zucchini dish has a luscious creamy sauce, with bits of crispy bacon.
Cajun Chicken Eggroll in a Bowl (FP)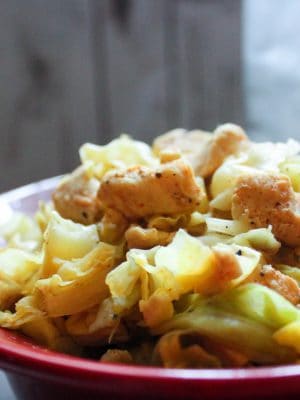 A one-pot dinner or quick lunch that is Fuel Pull (both low carb and low fat)!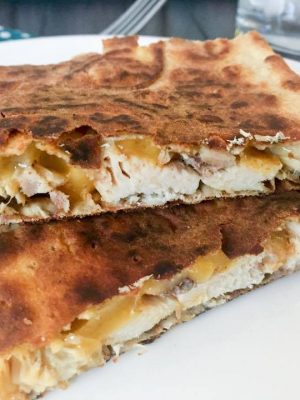 A crispy, crunchy chicken and cheese quesadilla that is full of flavor!
Pizza in a Bowl (S)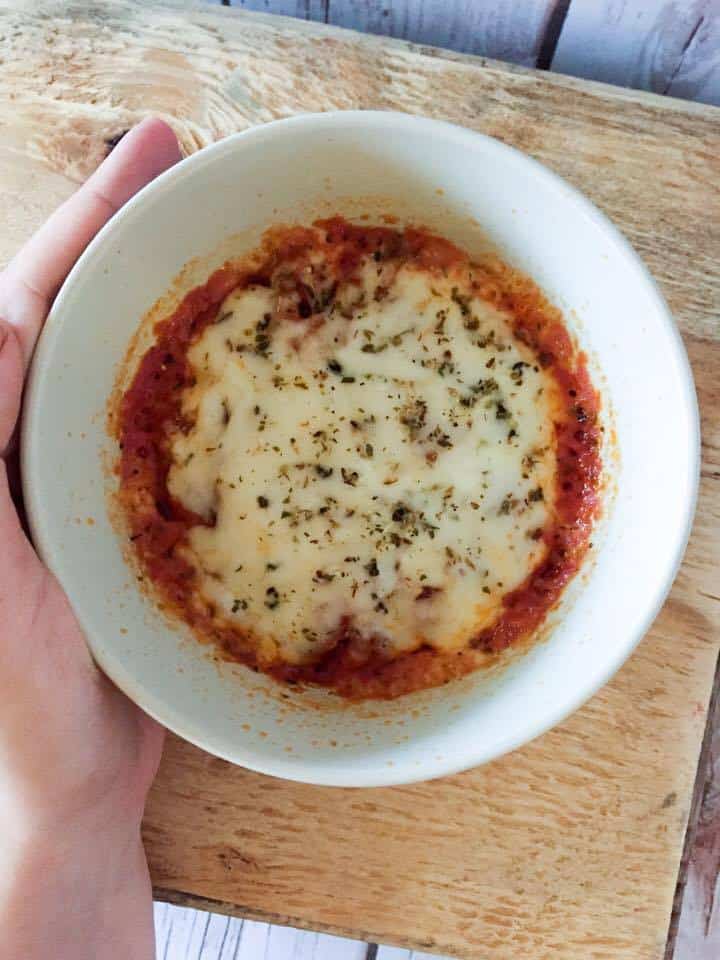 An easy, 5 minute lunch full of all the flavors of pizza and none of the carbs! No special ingredients required!
Italian Zoodles with Chicken and Parmesan (S)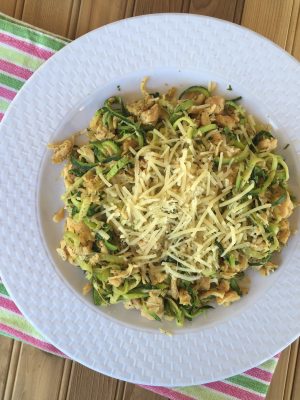 Easy zucchini noodles with Italian spices and Parmesan cheese!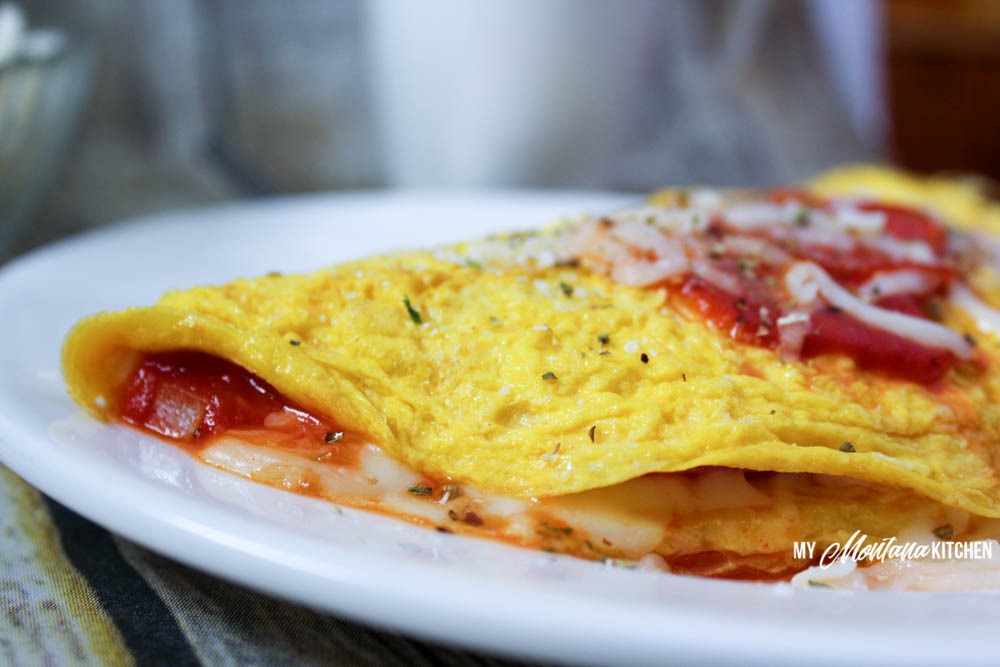 A savory dish with all the flavors of your favorite pizza! No special ingredients needed, and only a few minutes to make.
Grilled Peanut Butter & Jelly Sandwich (E)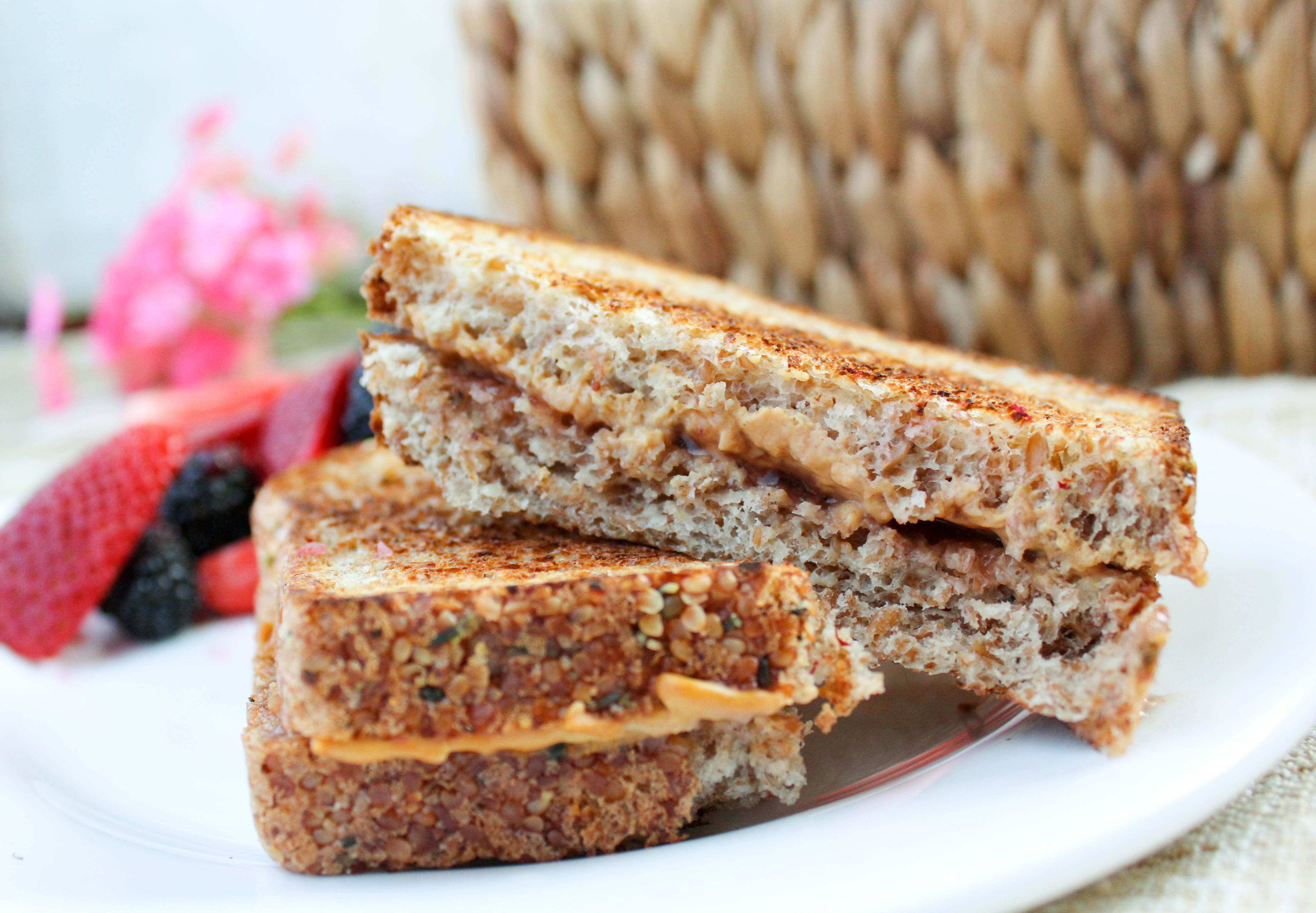 Melty peanut butter and sweet jam sandwiched between two pieces of crispy sprouted bread.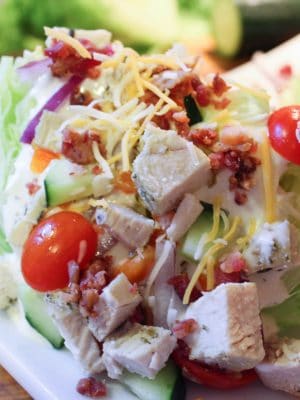 Beautiful wedge salads loaded with your favorite toppings for a delicious entree or a side to any meal.
Easy Low Carb Cheeseburger Salad (S)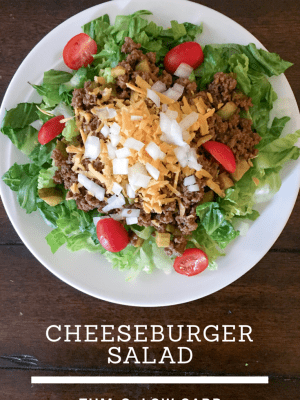 All the flavors of a juicy cheeseburger in a light and lovely salad. (Here is a tip - brown hamburger ahead of time and keep in your refrigerator. All you need to do for this salad is mix a few things and add toppings!)
Low Carb Pizza Muffin in a Mug (S)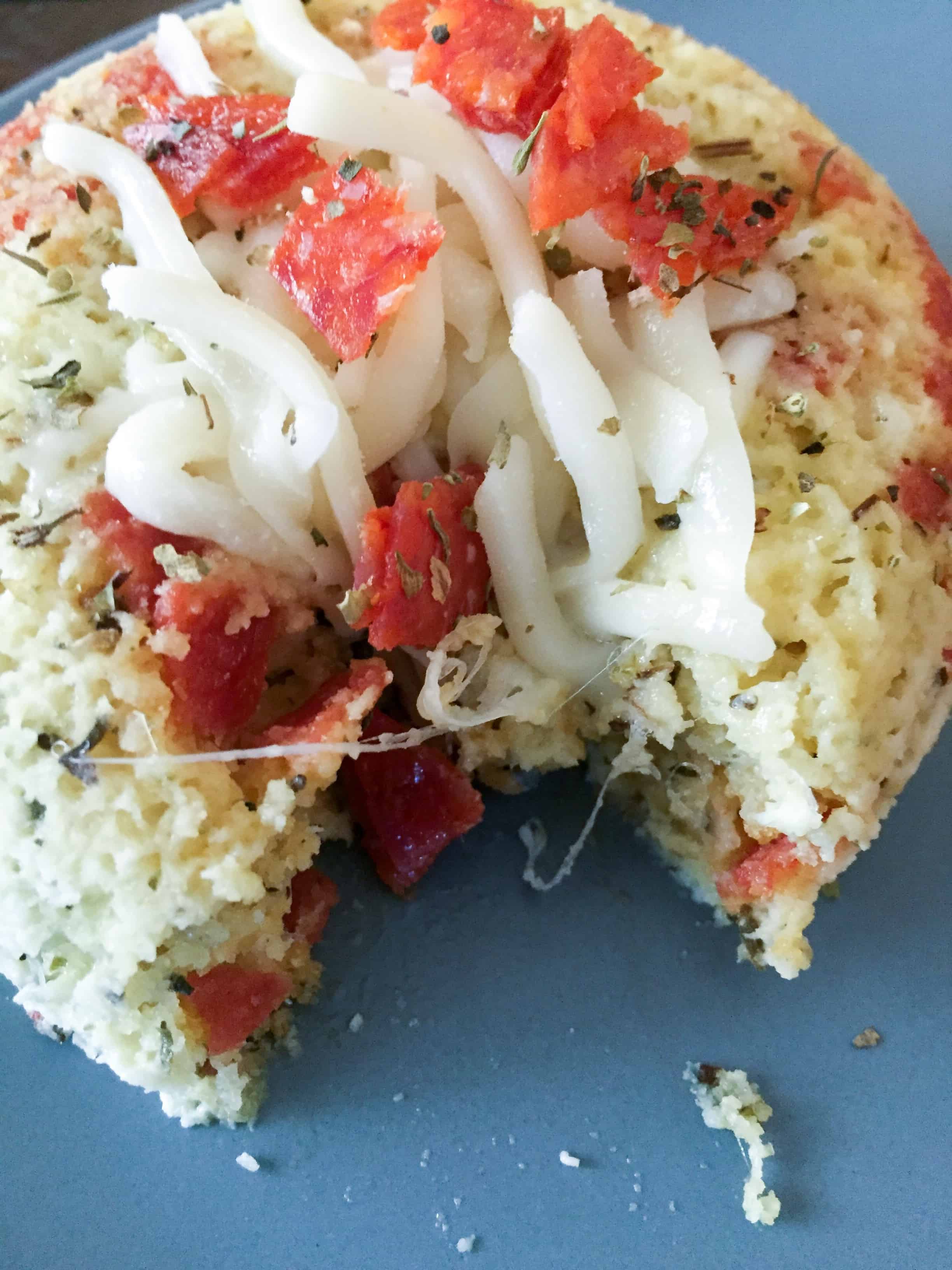 All the savory flavors of pizza in a 2 minute microwaveable muffin!
Recipes to make ahead of time: These recipes are easy to make ahead of time and keep in your fridge or freezer. They reheat easily.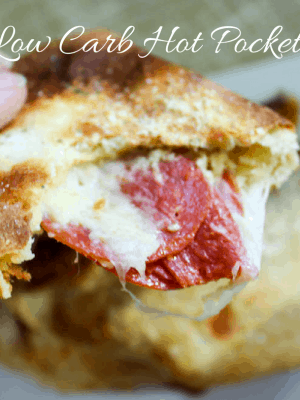 Tender, low carb dough filled with all your favorite pizza flavors. These hot pockets can be frozen after they are baked, then reheated in the oven.
Low Carb Cheeseburger Buns (S)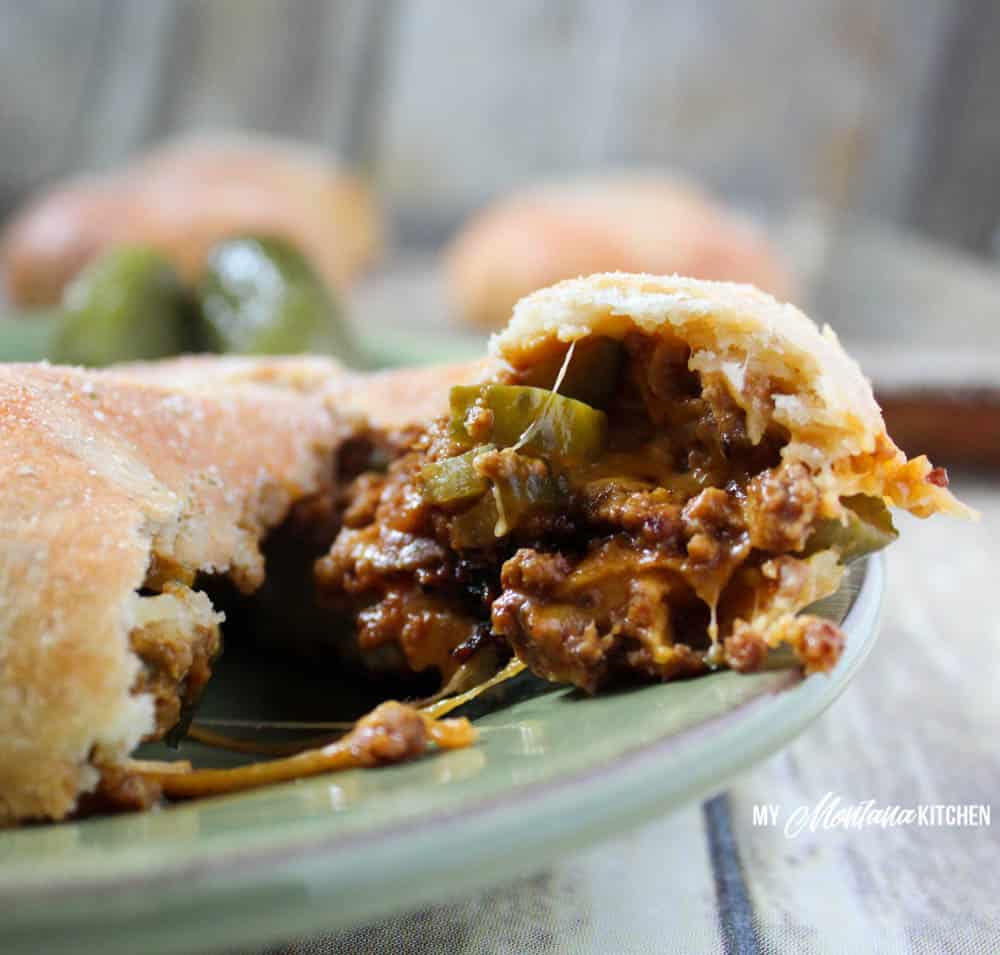 All the flavors of a cheeseburger in an easy to hold roll. Hamburger, pickles, cheese, all your favorite hamburger toppings wrapped up in a low carb dough and baked until golden brown.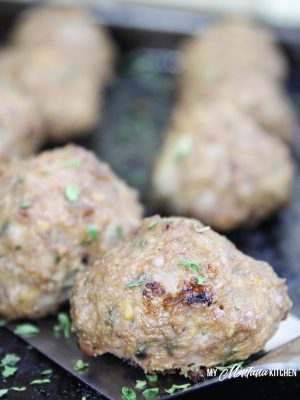 Tender, juicy, and packed with flavor! This is a basic meatball recipe, perfect for using in all your appetizers and casseroles! These are awesome to make ahead of time and keep in your fridge. You can pull a few out, top with marinara sauce and cheese for a quick lunch!
I hope you have found a few ideas to keep your lunches from getting boring!! Remember, planning ahead is key to staying "on plan!"