We may earn money from the products/companies mentioned in this post. As an Amazon Associate I earn from qualifying purchases.
An easy, flavorful side dish that is ready in less than 30 minutes!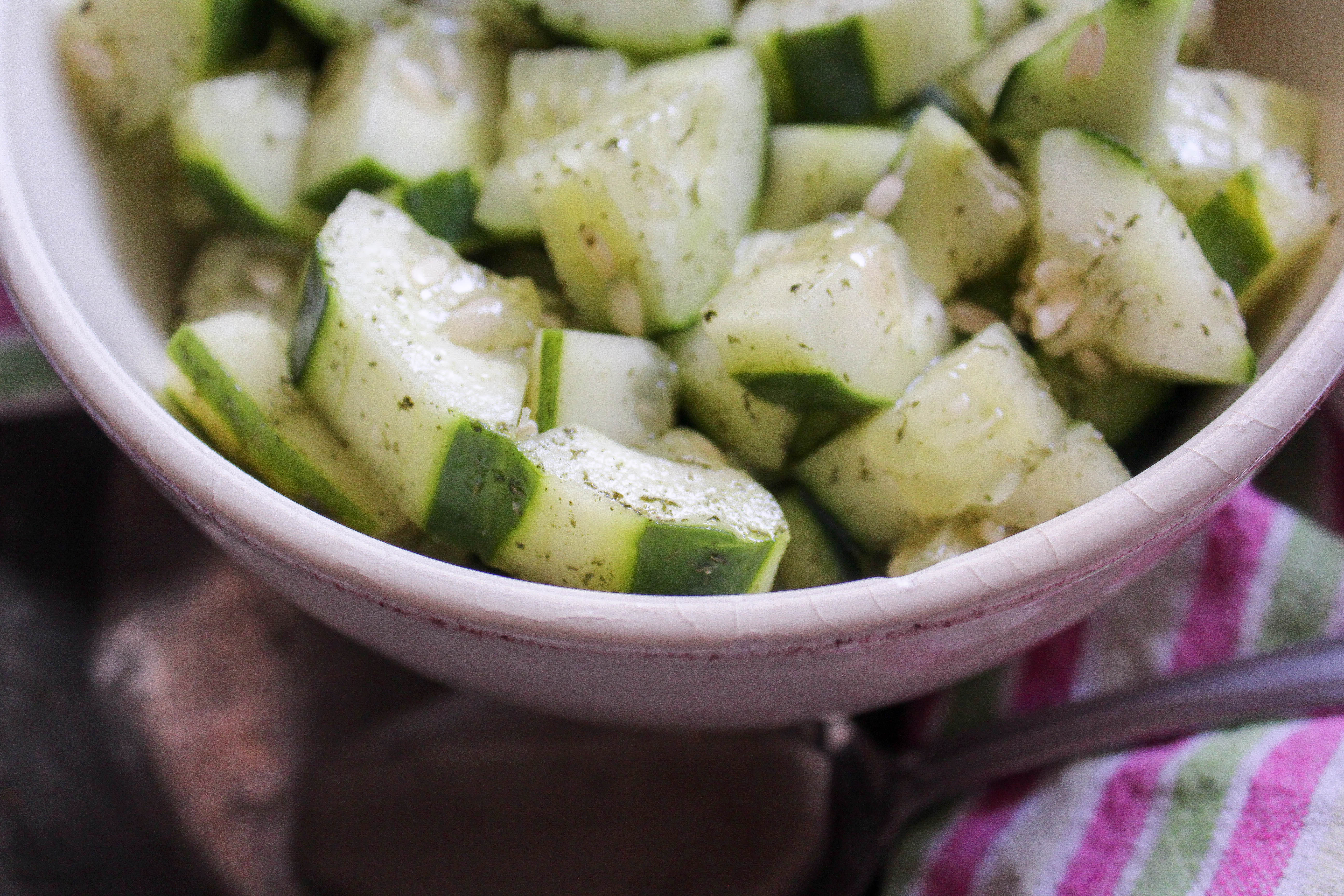 This is my new favorite side dish! I often serve it with baked Tilapia for a quick and easy lunch or dinner. It is very low calorie as well - since the only calories are coming from the cucumbers themselves.
I cannot wait to make this dish in the summertime, with fresh-from-the-garden cucumbers! Cucumbers are my favorite thing from a garden. I love to eat them while they are still warm from the sunshine (with a salt shaker in my other hand).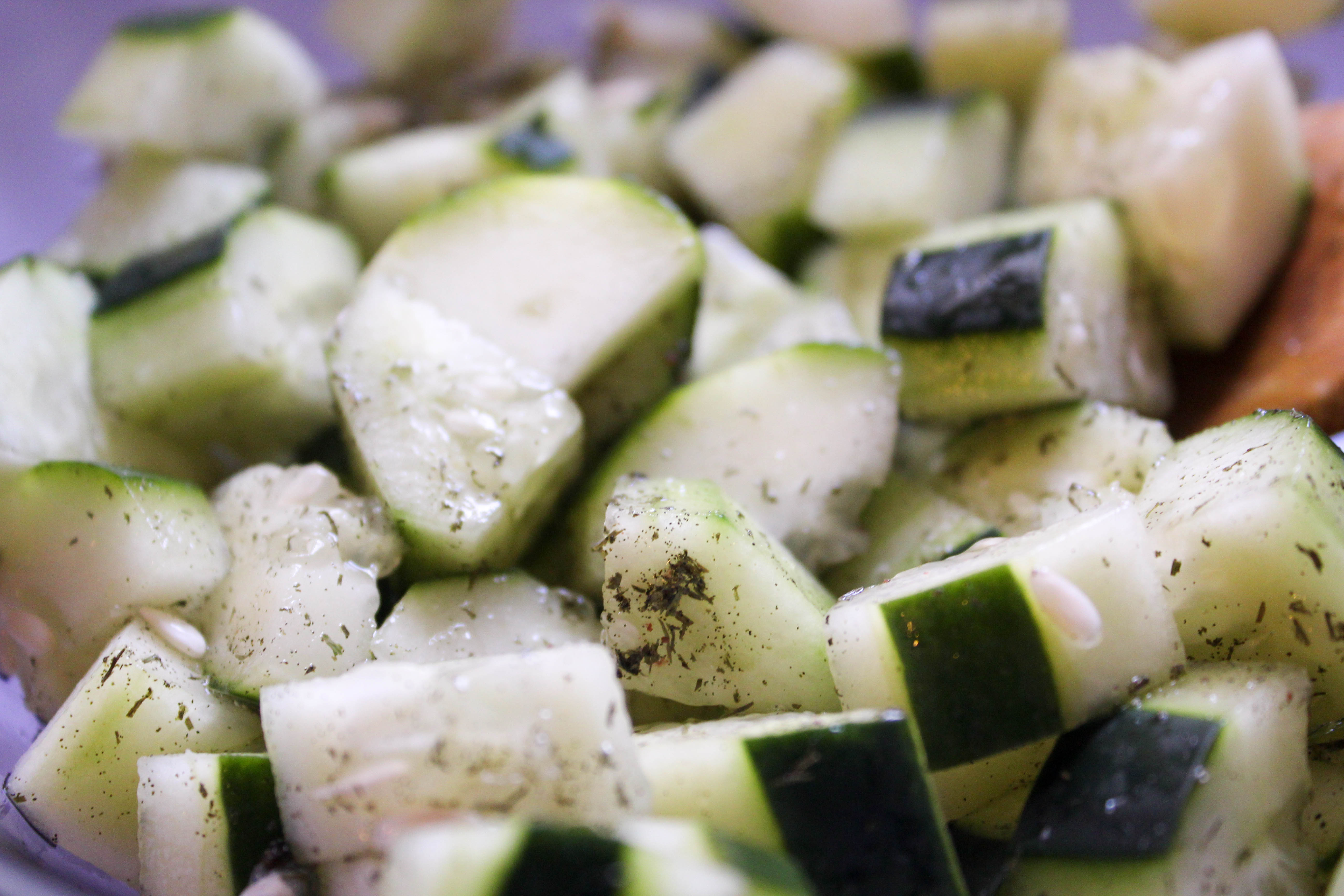 For now, though, I will have to be satisfied with store-bought cucumbers. We still have nearly a foot of snow on the ground at my house, but that doesn't stop me from dreaming about summer Farmer's Markets! Sometimes I use the mini cucumbers and simply slice them (instead of dicing). I prefer that, because there are less seeds. If the seeds bother you, you can always remove them before putting the cucumbers in the marinade.
There are only 5 ingredients in this - which means it is simple and easy! I am trying to focus on providing more simple and easy (non-dessert) recipes for you! Yes, the desserts taste amazing, but you cannot eat dessert every meal every day! (Preaching at myself, here!) If you are looking for more easy supper ideas, check out my Cheesy Chicken Vegetable Casserole, or my Easy Bacon and Cheese Chicken. If you need ideas for side dishes, check out my Okra Fritters, or my Easy Oven Roasted Broccoli. Hopefully there are many more to come!
This post contains affiliate links, which provide me with a small compensation when you purchase your products through my links. Thank you for your support!
Be sure to sign up with your email address so you can receive all my new recipes delivered right to your inbox! (Look for the sign-up box on the right sidebar if you are on a desktop, or at the very bottom of this post if you are using a mobile device.) Also, be sure to follow me on Facebook, Pinterest, Instagram, and Twitter!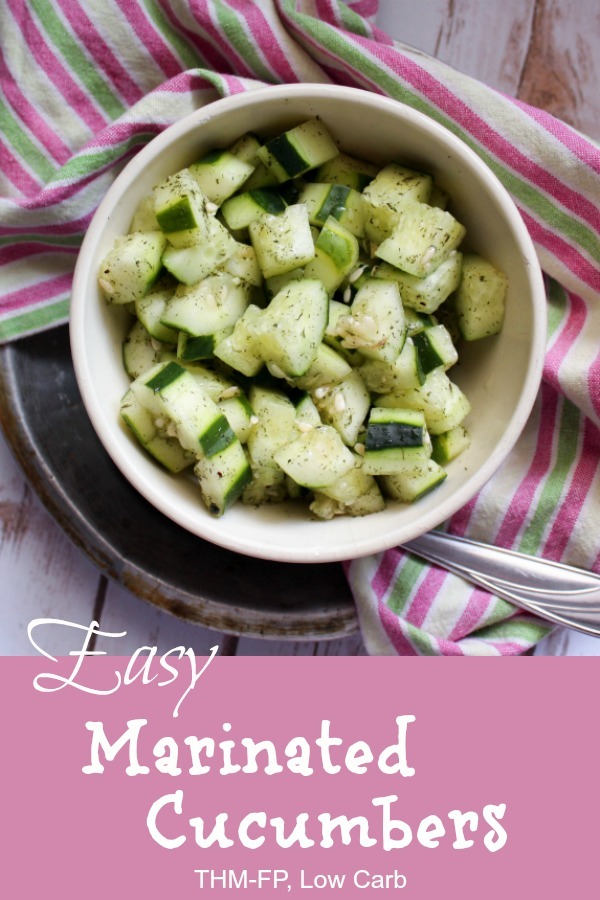 Instructions
In a large bowl, mix all ingredients together and let sit for at least 20 minutes to absorb flavors.
Nutrition