We may earn money from the products/companies mentioned in this post. As an Amazon Associate I earn from qualifying purchases.
This creamy spaghetti squash chicken tetrazzini casserole is full of vegetables and comforting flavors. It comes together quickly, and will have your family begging for more! This recipe is low carb, sugar free, gluten free, and a Trim Healthy Mama S Recipe.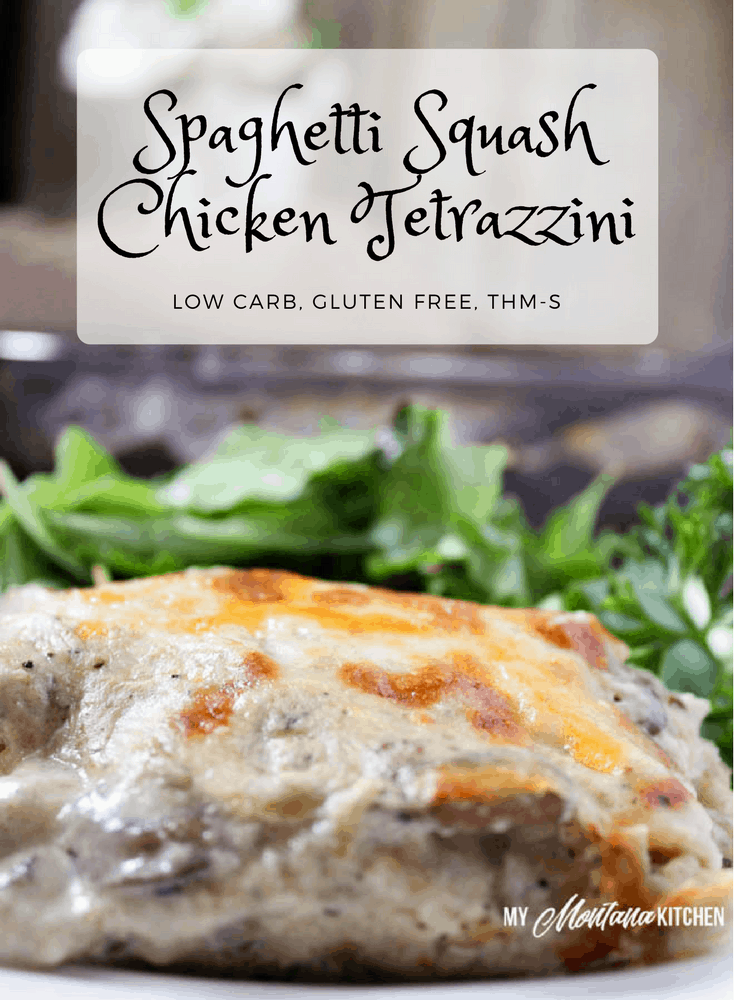 (This post contains affiliate links, which provide me with a small compensation when you purchase your products through my links. Thank you for your support!)
Recently, I was looking through an old cookbook for inspiration and came across a recipe for chicken tetrazzini. The recipe intrigued me, and I set to work to see how I could make this dish low carb. Long after the recipe was created and the dish eaten, I began to wonder - "Why it is called tetrazzini?" Turns out, according to my source,
"The dish is named after Italian opera star Luisa Tetrazzini. It is widely believed to have been invented circa 1908–1910 by Ernest Arbogast, the chef at the Palace Hotel in San Francisco, California, where Tetrazzini was a long-time resident."
So this delicious chicken dish was named after a famous opera star! I never would have guessed!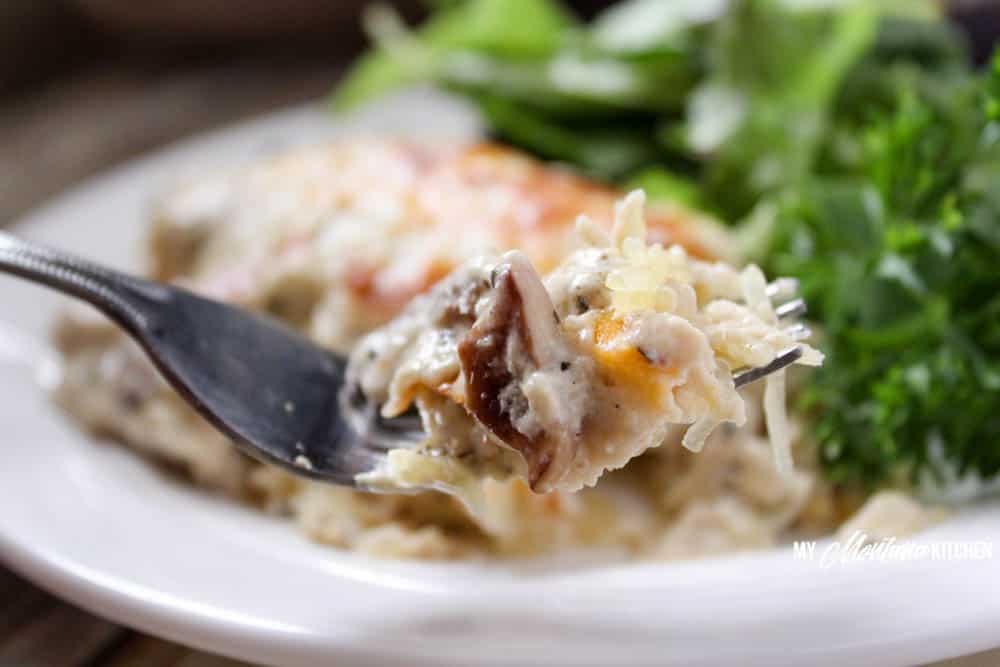 But you are not here to find out about the history of our beloved Chicken Tetrazzini! You want the recipe! Of course, the pasta in this dish has been replaced with spaghetti squash, and I did not use any kind of crunchy coating for the top. But you could use crushed pork rinds if you wanted a crispy topping.
Now, I must confess something to you . . . I do not like mushrooms. I know, I know! My husband loves them, but I do not. I can eat them raw in salads. But I actually ate them in this casserole, and I didn't mind them! I must be growing up! (If you do not like mushrooms, you can omit them.)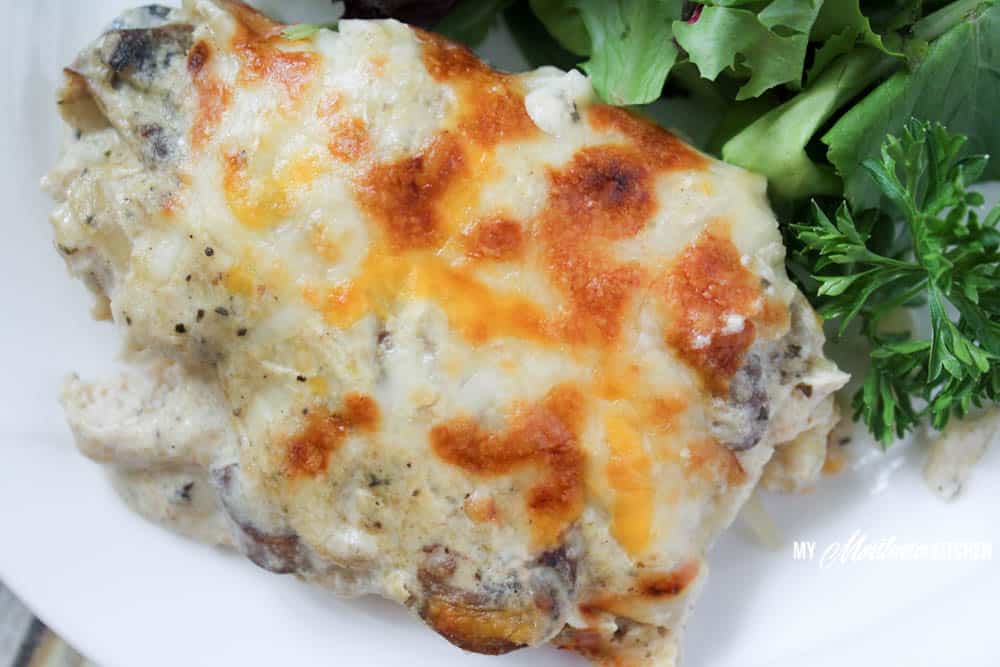 Now, I know some people do not like cooking spaghetti squash. And if you try to cut it raw, it can be downright dangerous! Those squash are so HARD! I'm always afraid I'm going to cut my finger off! But I have a secret for you . . . I cook my spaghetti squash in my Instant Pot! Yes! I love my Instant Pot, and I use it probably three to four times per week.
I don't poke any holes in the squash, I just place the whole squash directly in my Instant Pot Liner, add 1 cup of water, set to manual pressure for 20 minutes, then do a quick pressure release. And there you go - a completely cooked spaghetti squash that did not cause any imminent danger to my fingers! (Ha!) (Someone has since mentioned that you can poke a couple of holes in the squash to release steam, but I have always cooked them without holes.) My Instant Pot has been such a time saver!