We may earn money from the products/companies mentioned in this post. As an Amazon Associate I earn from qualifying purchases.
Blueberry Coffee Cake with Cream Cheese
This Blueberry Coffee Cake is also filled with a creamy layer of cheesecake! It is a perfect showstopper for any special event!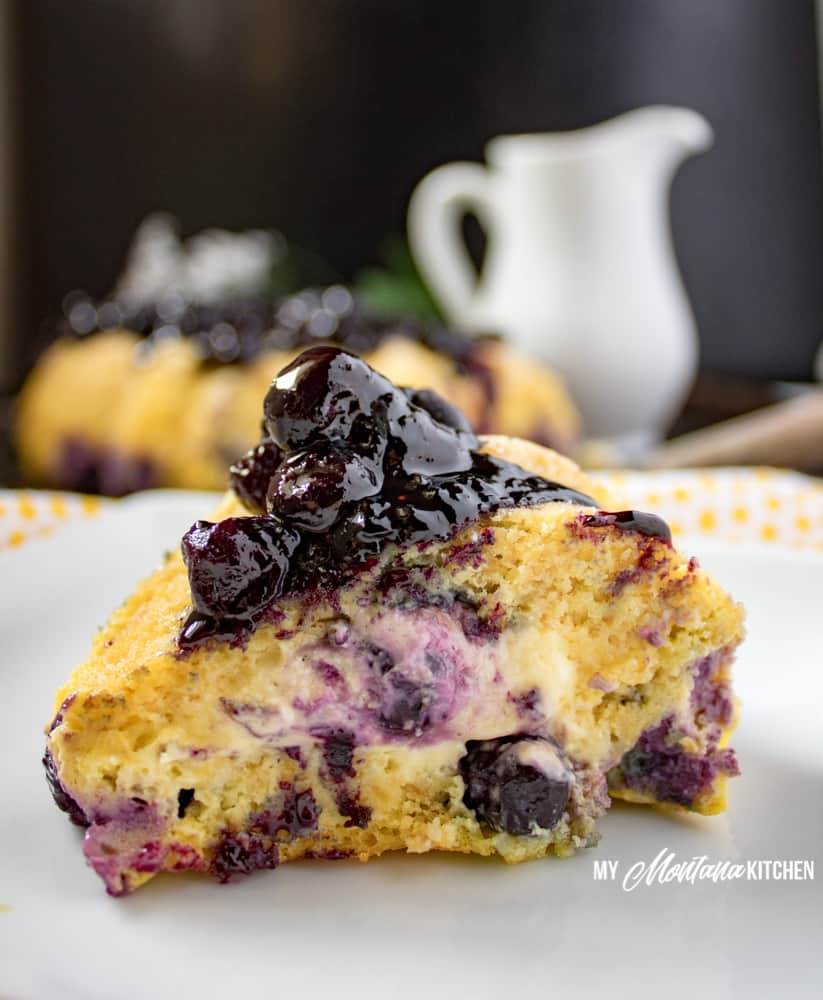 (We are a participant in the Amazon Services LLC Associates Program, an affiliate advertising program designed to provide a means for us to earn fees by linking to Amazon.com and affiliated sites. I am also an affiliate with Trim Healthy Mama. There are affiliate links used in this post.)
This coffee cake is also low carb, sugar free, gluten free, keto friendly, and a Trim Healthy Mama S Fuel.
This Blueberry Coffee Cake is a recipe from my mother-in-law. I have published several of her recipes, and all of them have been excellent hits! I'm trusting this one will be no exception.
Her other recipes are below:
Surprise Cupcakes with Peanut Butter Frosting
This recipe originated as an Apple Bundt Cake in a Gluten Free Cookbook (title unknown). She revamped it to make it into a Blueberry Cream Cheese Coffee Cake!
Several of my sister-in-laws have sensitivities to gluten, and have eaten gluten free for quite a number of years. In the days before my mother-in-law began Trim Healthy Mama, she cooked with gluten free flours and blends.
Since beginning THM, she has switched over to Baking Blend (which is also gluten free), so she substituted the Baking Blend for the Gluten Free mix called for in the cookbook.
I took her substitutions and tweaked them just a bit. So I guess you could say this recipe is a re-make of a re-make of a re-make!
Regardless of what you call it, this Blueberry Coffee Cake is delicious! It passed the taste test of all my dorm boys, which is saying a lot (if it passes the taste test of teenage boys, then I consider it a success)!
It is not difficult to make, either, though it does take some time to assemble. Truly, the hardest part is waiting for the cake to cool completely so you can remove it from the pan!
If you do not have a bundt pan, I'm quite sure you could follow the same instructions and bake your cake in a 9x13 pan, layering the layers in the same way you would for the bundt pan.
Then you would not have to worry about the possibility of your cake breaking apart when you removed it from the pan. AND . . . you could eat it right away instead of letting it completely cool first.
Since I bake mine in a bundt pan, I have never tried it warm, but I can guarantee you that it tastes amazing after it has been chilled! I ate a piece for breakfast yesterday morning!
I also used Super Sweet Blend for this recipe, but you could use Gentle Sweet. I would simply double the amount of sweetener if using Gentle Sweet (or this DIY version).
As a side note, you could also use Pyure in place of the Super Sweet Blend. Pyure is a blend of erythritol and stevia, and is found at most Walmarts. Though there are varying opinions, I usually measure it the same as Super Sweet.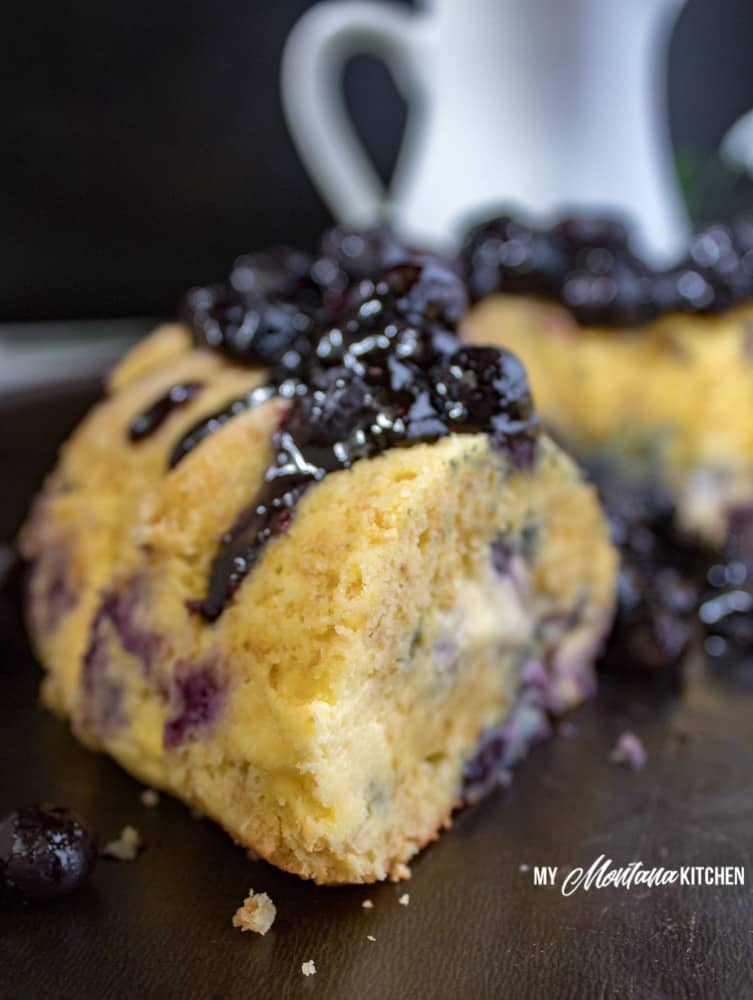 If you did not want the blueberry glaze on top of the cake, I think a cream cheese/sweetener/heavy cream glaze would be pretty awesome, too!
To ensure that my bundt pan released the cake properly, I sprayed it heavily with coconut oil cooking spray, then dusted it with extra baking blend. Much like my mother showed me how to do it years ago, but using shortening and white flour. It worked!
I hope you love this Blueberry Coffee Cake just as much as we do! I believe it could easily become a special family favorite!
And if you are looking for another decadent low carb cake recipe, you'll want to try out my Low Carb Carrot Cake!
So, what do you need for this Blueberry Cream Cheese Coffee Cake?
For the Cake:
⅓ - ½ Cup Super Sweet Blend (use ½ cup if you like things very sweet)
⅓ Cup Butter, Softened
3 Eggs
2 Teaspoons Vanilla Extract
1 Cup Sour Cream
1 ½ Cups Trim Healthy Mama Baking Blend
2 Teaspoons Baking Powder
½ Teaspoon Baking Soda
½ Teaspoon Salt
For the Cream Cheese Layer:
8 Ounces Cream Cheese, Softened
¼ Cup Super Sweet Blend
2 Eggs
2 Teaspoons Vanilla Extract
¼ Cup Heavy Whipping Cream
1 Cup Blueberries, Fresh or Frozen
For the Blueberry Glaze:
1 Cup Blueberries (I used frozen)
1 Tablespoon Super Sweet
½ Teaspoon Vanilla
If you love blueberries, be sure to check out this Braided Blueberry Cheese Danish by Joy Filled Eats, and this Low Carb Lemon Blueberry Pound Cake Recipe by Low Carb Yum.
Be sure to sign up with your email address so you can receive all my new recipes delivered right to your inbox! (Look for the sign-up box at the top of this post.) Also, be sure to follow me on Facebook, Pinterest, Instagram, and Twitter! If you make a recipe and love it, please leave a comment on my Facebook Page or tag me on Instagram (my_montana_kitchen_thm)!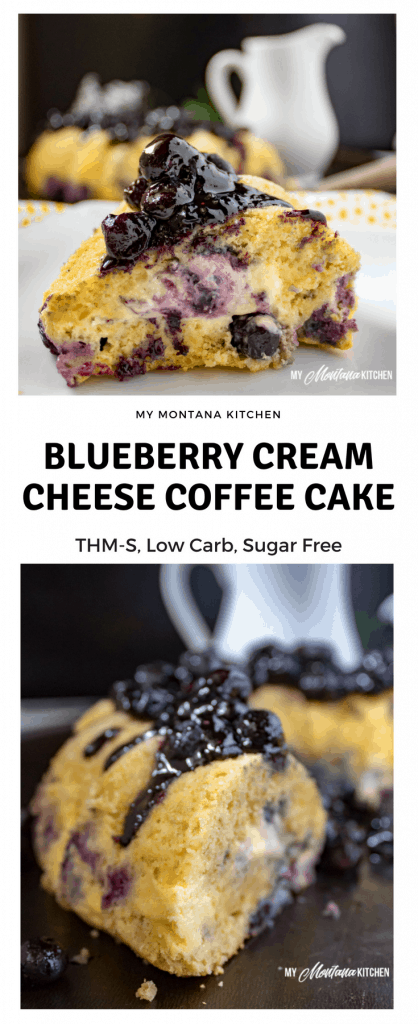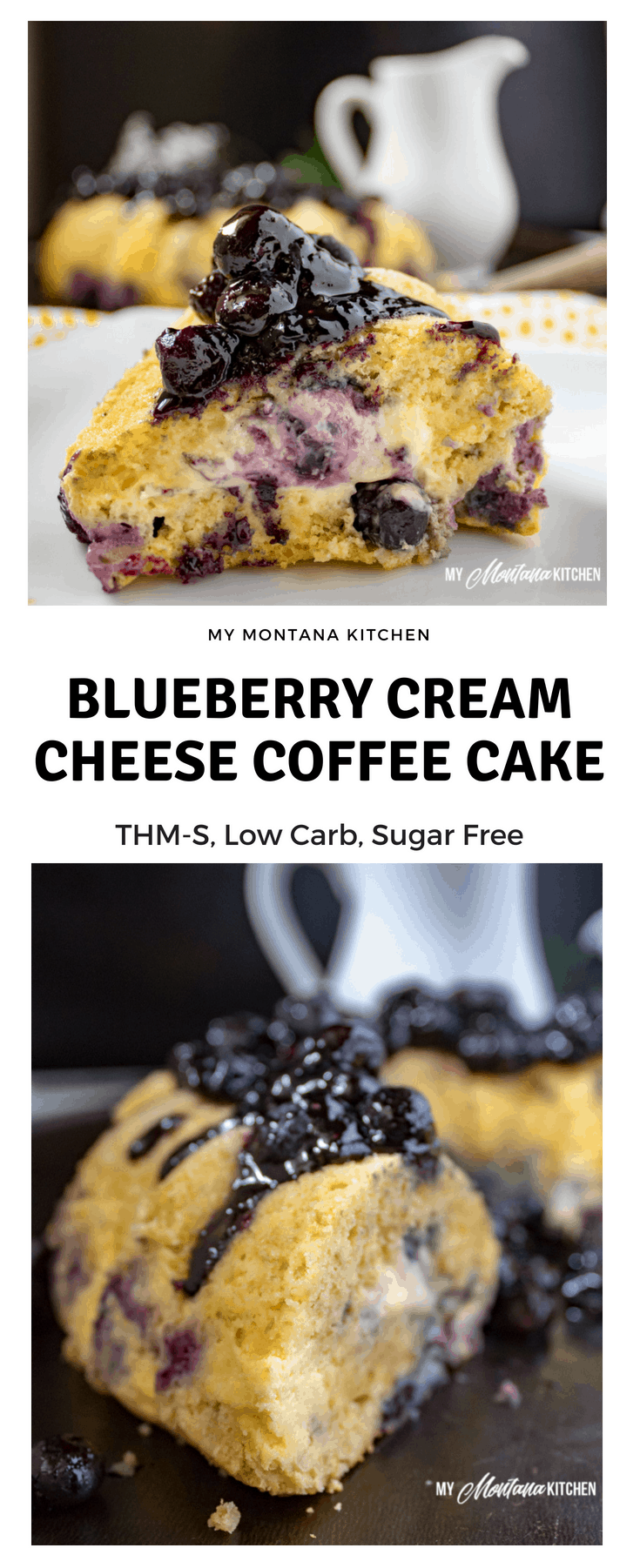 Blueberry Cream Cheese Coffee Cake
This Blueberry Coffee Cake is also filled with a creamy layer of cheesecake! It is a perfect showstopper for any special event!
Print
Rate
Ingredients
For the Cream Cheese Layer:
Instructions
For the Cake:
In a mixing bowl, cream Super Sweet and softened butter until fluffy.

Add eggs, vanilla, and sour cream and beat again.

Add Baking Blend, baking powder, baking soda and salt and mix again. (Mixture will become quite thick as it sits, but that is ok.)
For the Cream Cheese Layer:
In a medium bowl, beat cream cheese, Super Sweet, eggs, vanilla and heavy cream.
For the Blueberry Glaze
In a medium saucepot, combine the blueberries (I used frozen) and Super Sweet. Heat over medium heat until a sauce forms and blueberries begin to burst.

Remove from heat and allow to cool. Sauce will thicken some as it cools.
Assembling the cake:
In a prepared bundt pan (see above in post for note about bundt pan), place half the cake batter.

Using the back of a spoon, make a well in the middle of the batter (think, a trench) all the way around.

Carefully pour cheese cream mixture into the well - it will overflow - that is ok.

Sprinkle blueberries on top of cream cheese mixture.

Cover with remaining cake batter. The cake batter may be too thick to spread - if that is the case, just cover as best you can. It does not have to be completely covered.

Bake for 40 minutes, or until cheesecake layer looks set, and only slightly jiggly.

Let cool completely (very important).

Remove from bundt pan and top with Blueberry Glaze.
Notes
This recipe's nutritional information is calculated with Super Sweet Blend. You can use Gentle Sweet and double the amounts, or you can also use Pyure (and keep the original measurements.)
If you do not have the Trim Healthy Mama Baking Blend, you should be able to use ½ cup each of almond flour, coconut flour, and flax meal in its place.
Nutrition
Serving:
1
Piece
|
Calories:
243
kcal
|
Carbohydrates:
11
g
|
Protein:
8
g
|
Fat:
21
g
|
Fiber:
6
g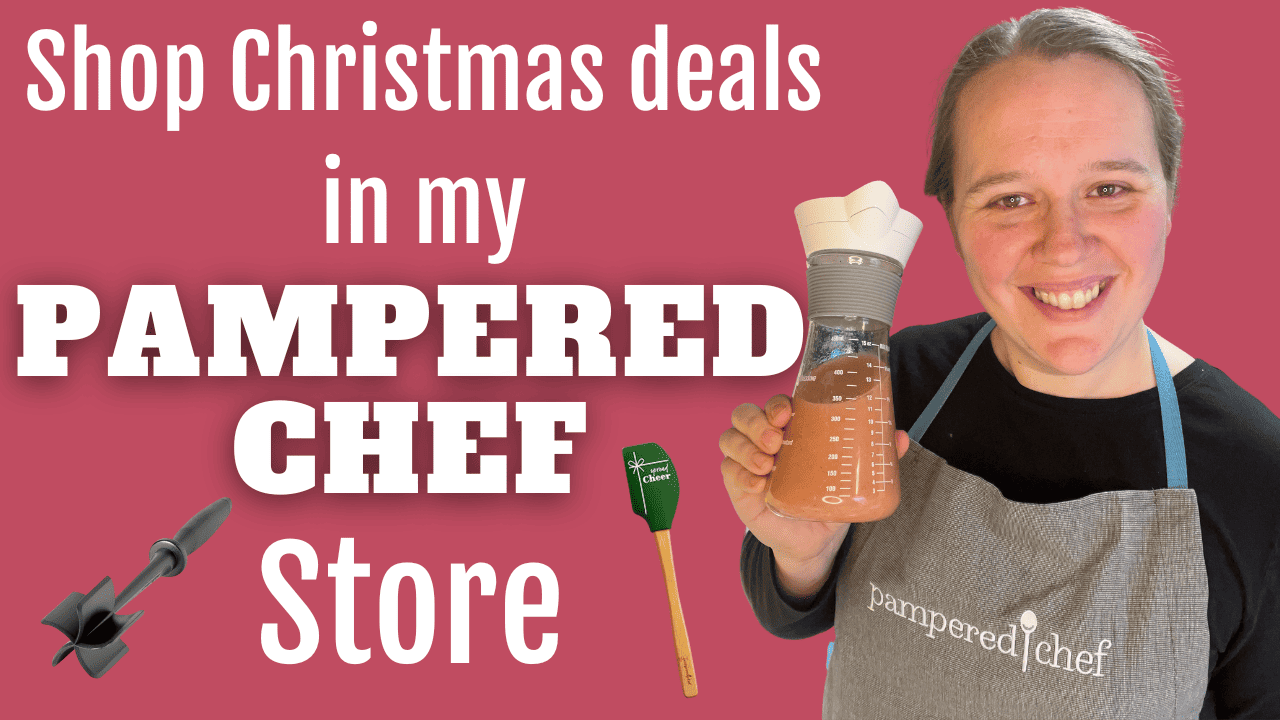 Reader Interactions