We may earn money from the products/companies mentioned in this post. As an Amazon Associate I earn from qualifying purchases.
This popular sandwich, known as a BLT, has a new look and taste. Using bell peppers instead of bread you can enjoy your favorite BLT without all of those carbs. I've also included a simple homemade mayonnaise to kick the recipe up a notch! Not only is this recipe low carb, but it is a Trim Healthy Mama S Recipe as well!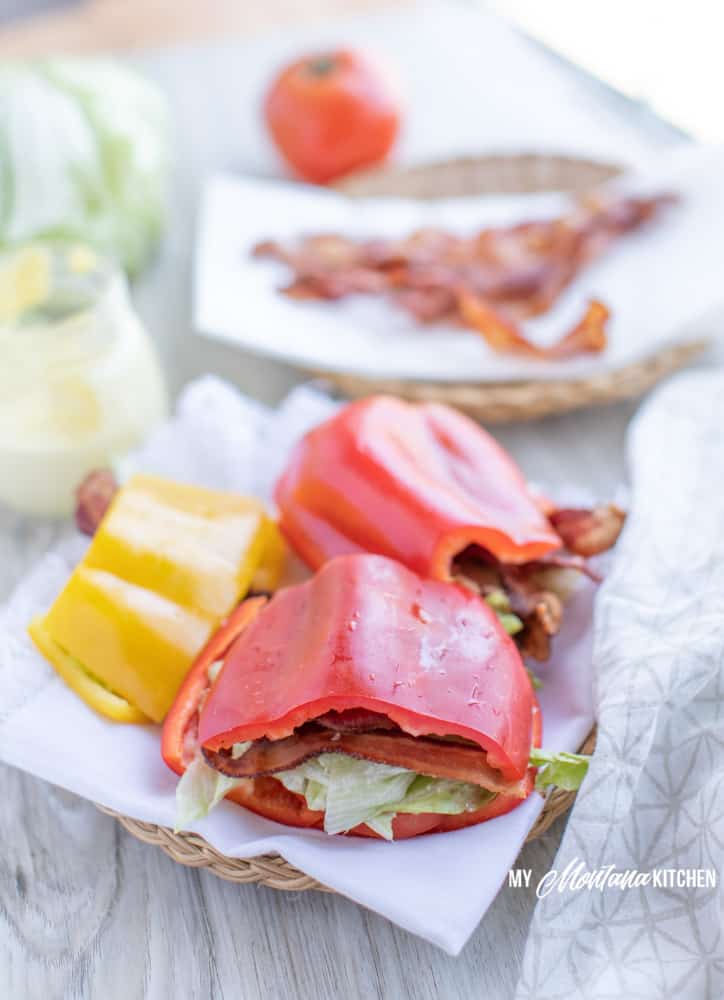 What is BLT in food?
First, let's chat a little bit about what BLT stands for. I'm sure you already know what a BLT sandwich is, but just in case you don't, BLT stands for bacon, lettuce, and tomato.
This delicious sandwich has been recreating using Bell peppers instead of bread to make it a low carb option for anyone who wants their favorite BLT sandwich while trying to eat healthy.
How many pieces of bacon are in a BLT?
This totally depends on your personal preference!
Generally speaking, there are about 3 pieces of bacon per BLT sandwich. In this recipe, you will be cooking 1 pound of bacon and splitting it up between each of the four sandwiches.
Bacon will be layered evenly on each sandwich making the BLT evenly proportioned with bacon, lettuce, and tomato. (But, seriously, is there ever such a thing as too much bacon?)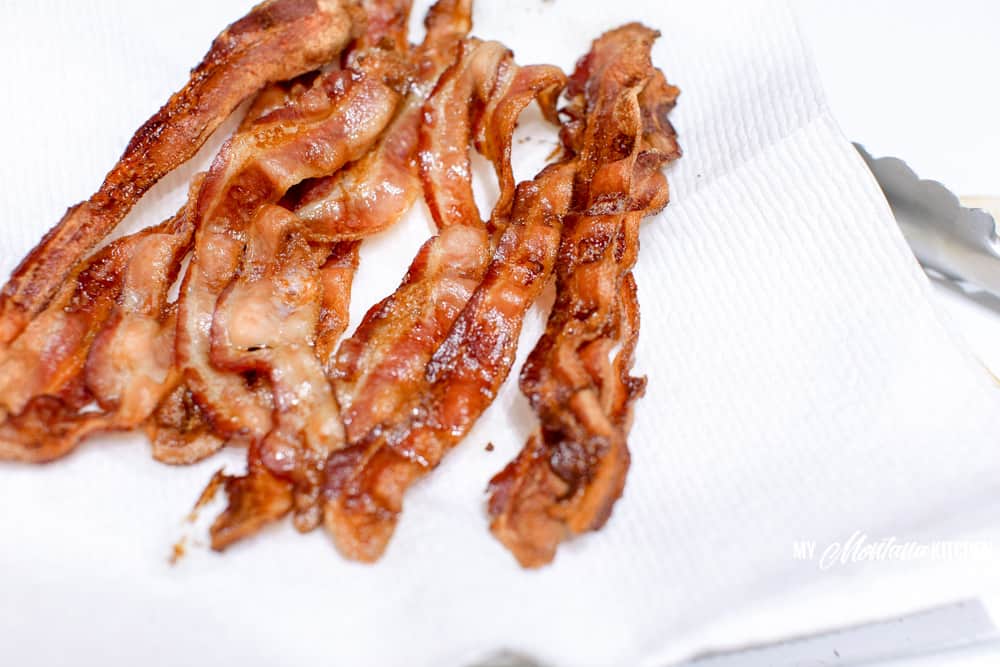 What can you add to a BLT?
Instead of using the iceberg lettuce in the ingredient list below you could try to use arugula which will add extra flavor to your low carb BLT.
You could also replace the mayonnaise with guacamole to add a different taste and texture to your low carb BLT! (And I personally am a BIG FAN of guacamole!)
The homemade mayonnaise is very simple to make as well (full instructions below), but you can certainly use store-bought mayo as well.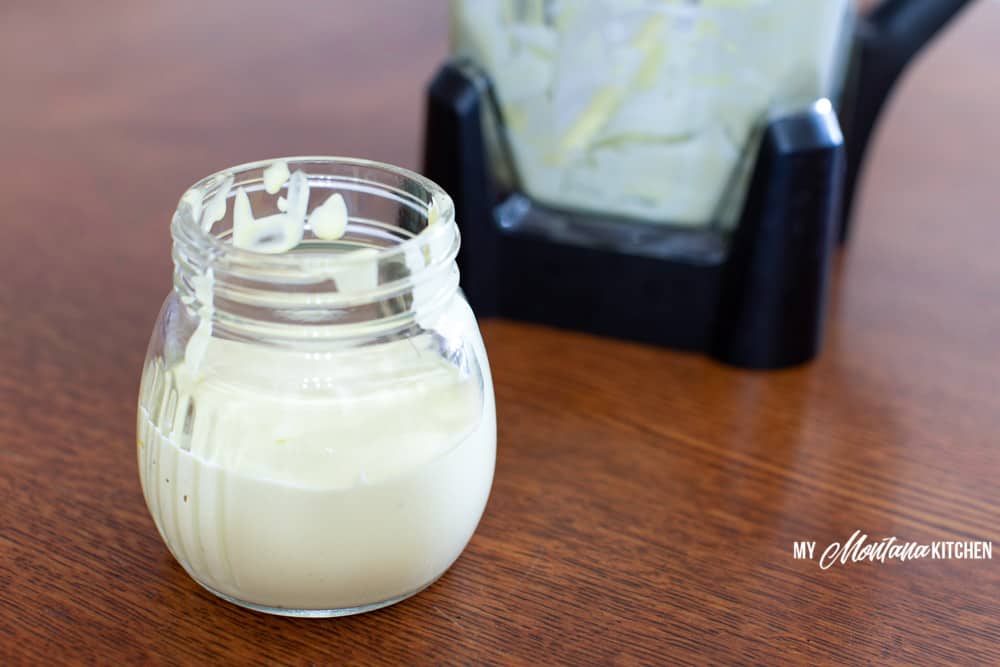 What should I serve with a BLT?
This is a great question. When it comes to knowing what to serve with this delicious sandwich the options are endless.
You can have a side pickle, you can serve it with dill coleslaw, or you could serve it with this decadent Cheesecake Berry Salad!
Or, I think this BLT Dip would be great, using cucumbers or extra bell peppers as dippers!
You can switch the Bell peppers out for a lettuce wrap option if you truly love lettuce. Using lettuce wraps for your low carb BLT will surely make this BLT more lettuce than anything else, but lettuce wraps are becoming increasingly popular, and they are quite delicious!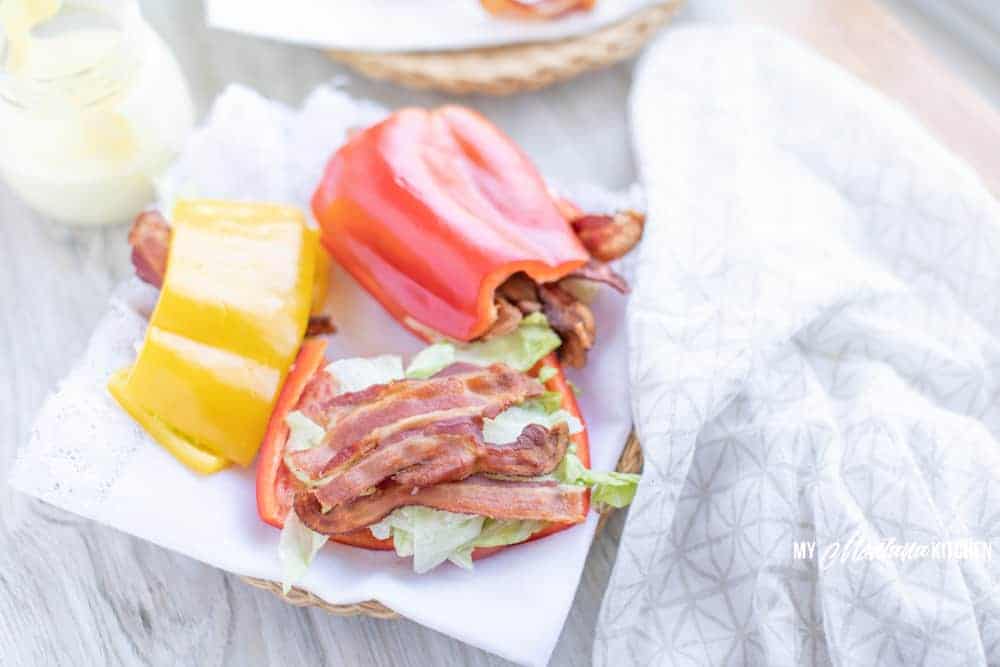 Which Bell pepper is the healthiest?
Red Bell peppers tend to be the healthier option out of all the Bell peppers. This is because red Bell peppers have to stay on the vine longer than the other Bell pepper colors.
When you compare a red Bell pepper with a green Bell pepper you'll find that the red Bell pepper has nearly 11 times more beta-carotene and almost 2 times the amount of Vitamin C.
No matter what color Bell pepper you opt to go with, the reality is using a Bell pepper instead of bread makes this BLT a lower carb sandwich option that works well for lunch or dinner.
It's easy enough to make and packed full of flavor. After all, bacon makes everything better, doesn't it?!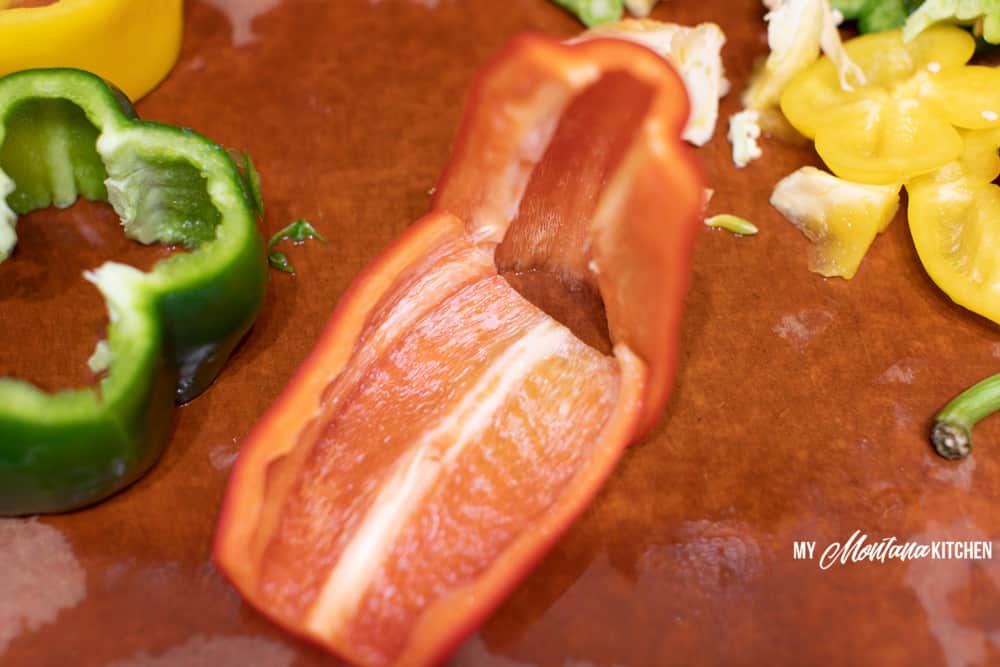 Do bell peppers help you lose weight?
Well, that is debatable, but what we DO know is that bell peppers add lots of crunch and flavor to your meal, but not a lot of calories.
Bell peppers are known for reducing cholesterol and blood sugar levels, so they are indeed a good option for any weight loss plan.
Now that you've learned a bit more about BLT's and how this is a fabulous low carb sandwich option, you are ready to whip up your own.
See full instructions below to learn what you need to make your own low carb BLT's with homemade mayonnaise today.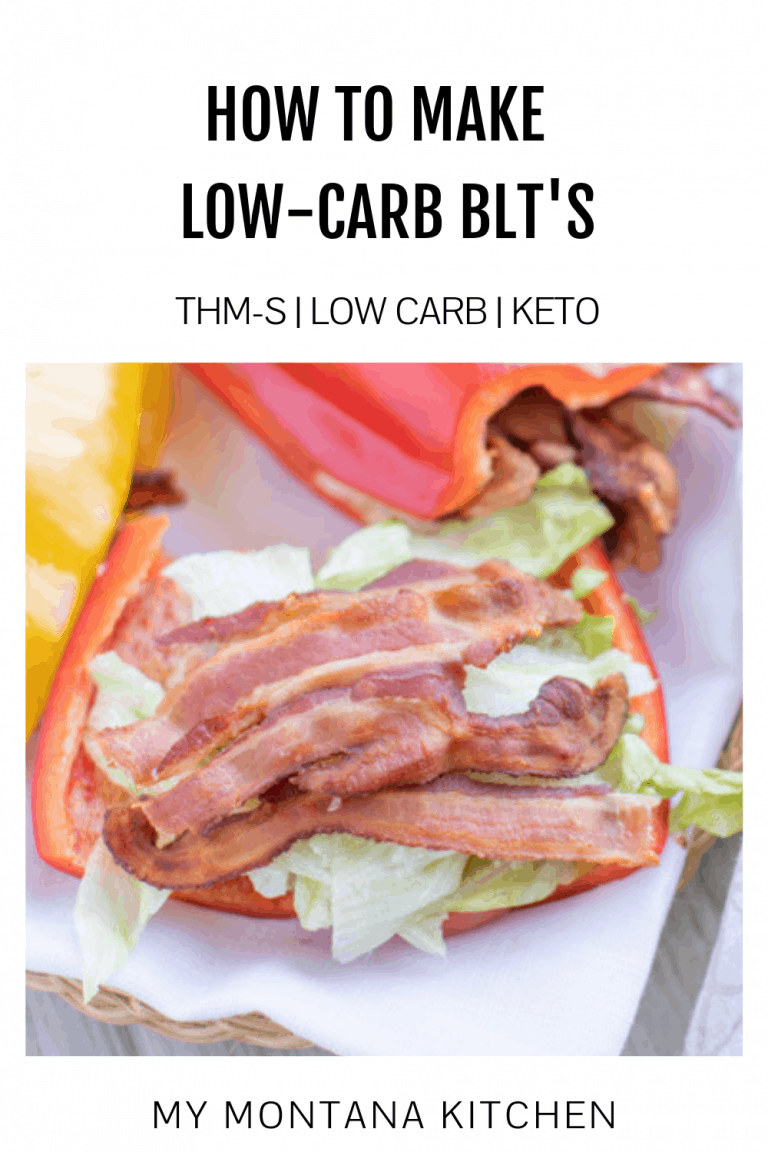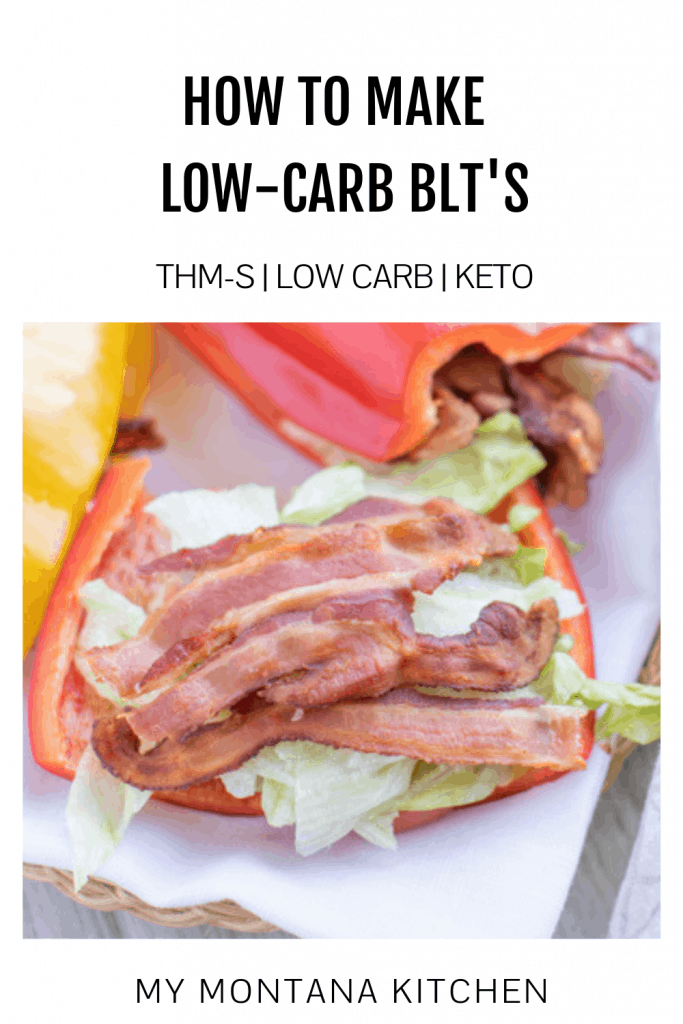 Yield: 4
How to Make Low Carb BLT's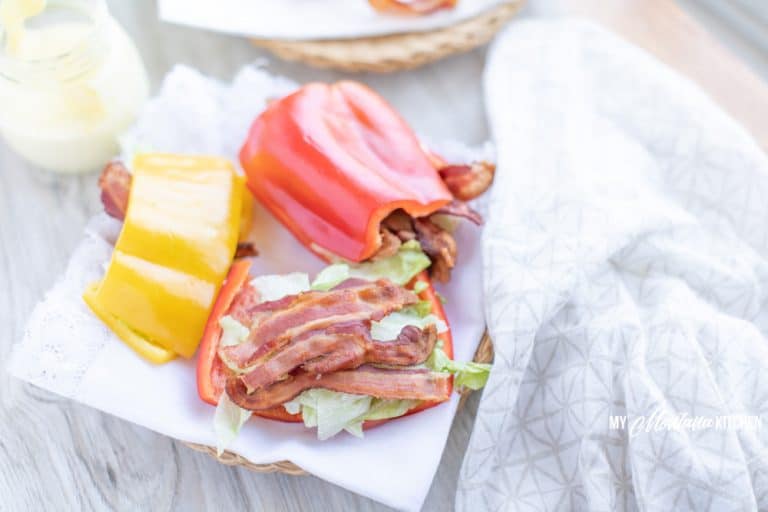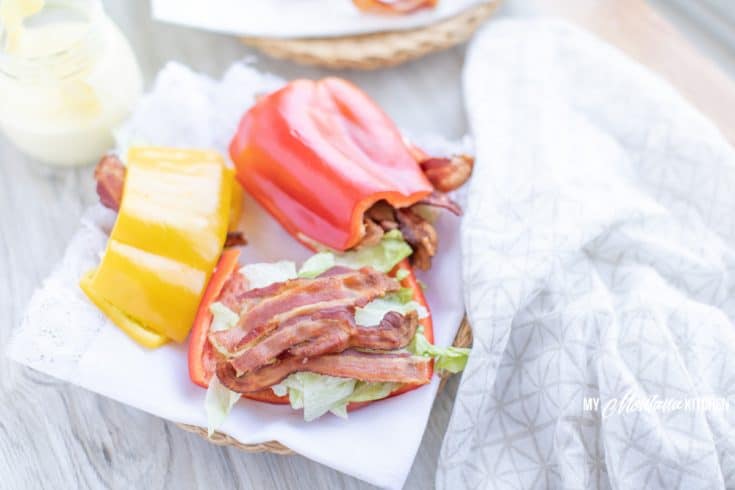 Ingredients
Sandwich Ingredients
4 Bell Peppers
½ Pound Bacon
½ Head of Iceberg Lettuce
½ Tomato
Mayonnaise Ingredients
2 Medium Eggs (room temperature)
Instructions
Prepare a baking sheet with parchment paper.
Place a layer of bacon across the sheet and place in the oven.
Turn oven to 375 degrees. (No need to preheat, you can put the bacon in while the oven is heating)
Bake bacon for 20-25 minutes, or until desired doneness.
Wash and dry bell peppers, then cut off the tops and bottoms and remove seeds.
Cut peppers in half, lengthwise.
Wash and slice tomatoes.
Wash and pull layers off of the lettuce.
Make the Mayonnaise
In a blender or with a hand mixer, add the Extra Virgin Olive Oil, Eggs, Lemon Juice, Yellow Mustard, and Pink Salt and blend until a thick consistency.
Spread mayo on each pepper half, then layer in bacon, lettuce, and tomato.
Recommended Products
As an Amazon Associate and member of other affiliate programs, I earn from qualifying purchases.
Nutrition Information
Yield
4
Serving Size
1
Amount Per Serving
Calories

497
Total Fat

40g
Carbohydrates

14g
Net Carbohydrates

9 (See note)g
Fiber

5g
Protein

22g