We may earn money from the products/companies mentioned in this post. As an Amazon Associate I earn from qualifying purchases.
Keto Blueberry Lemon Scones are the perfect way to kick start the morning. Tender almond flour scones that are flavored with blueberries and lemon.
A sunshine citrus flavor paired with sweet blueberries in every bite. This keto scone recipe will be one of your favorites.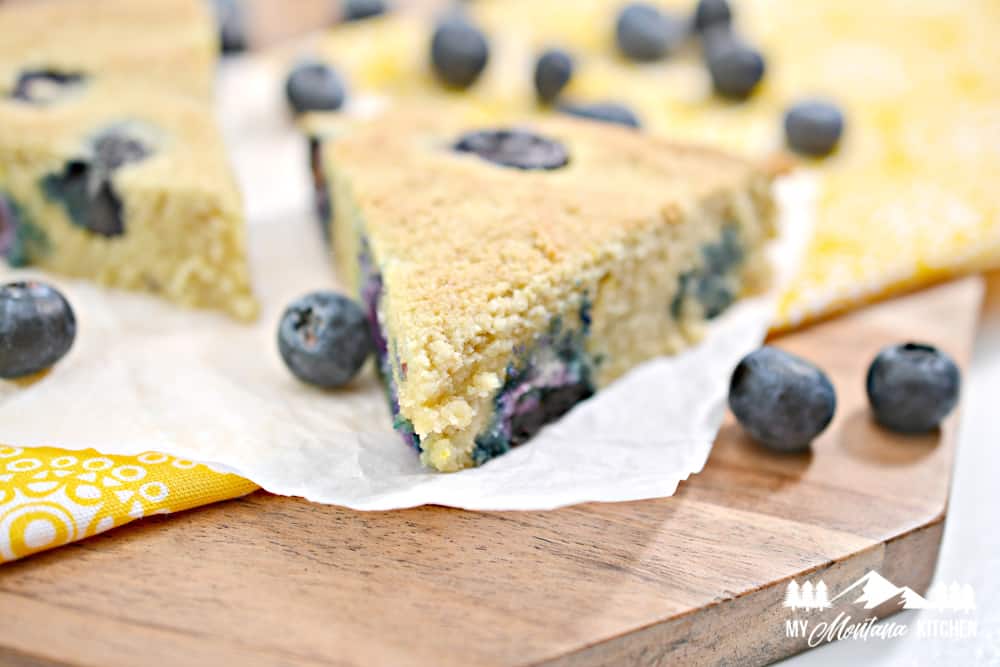 Keto Blueberry Lemon Scones
I have always had a weak spot for scones in my heart. Taking on a low carb or Trim Healthy Mama lifestyle, it is about finding ways to create your favorite recipes but in a healthier light.
That is what this low carb scone recipe is all about. Using the right ingredients to provide you that perfect light, decadent scone that has blueberry gems speckled throughout.
Fresh Or Frozen Blueberries
So this recipe calls for fresh blueberries. I have found I love baking with blueberries that are fresh.
They don't discolor the dough while frozen will leave a swirl of blue where you mix them into the batter.
But at the end of the day, you can use fresh or frozen blueberries.
Generally, blueberries are picked and frozen at their prime, so they will taste just as good as the ones you can pick up fresh.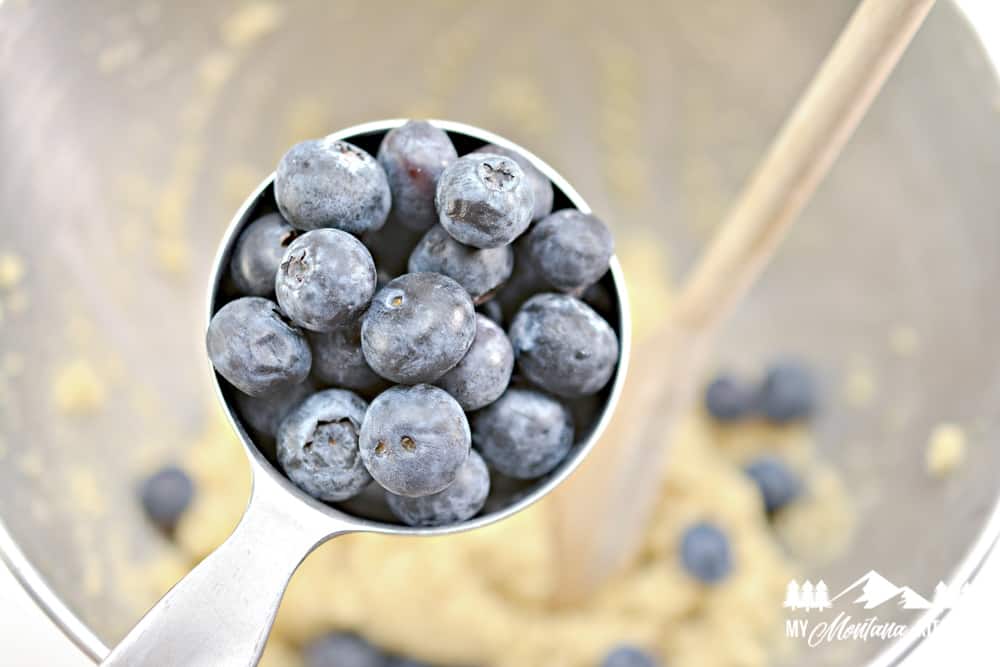 What Sweetener To Use For Keto Scones
For this recipe I found Erythritol was a great sweetener to use that paired nicely with the other ingredients.
If you decide to swap with a different sweetener just make sure that you convert the measurements properly.
Tips For Making Scone Mixture
Blender | Don't skimp on doing the mixer method. This will be a great way to get the perfect consistency and ensure the mixture is fully blended.
Blueberries | After your batter is mixed up you will fold in your blueberries. You don't want to over-mix as it can smush and break down the blueberries. So gently fold them in with a spatula.
Baking | Now depending how thick you make your scones the cook time will vary. I have found to always just check on your scones, so they don't over-bake. If they do overbake they will become dry really fast. So always keep an eye on them.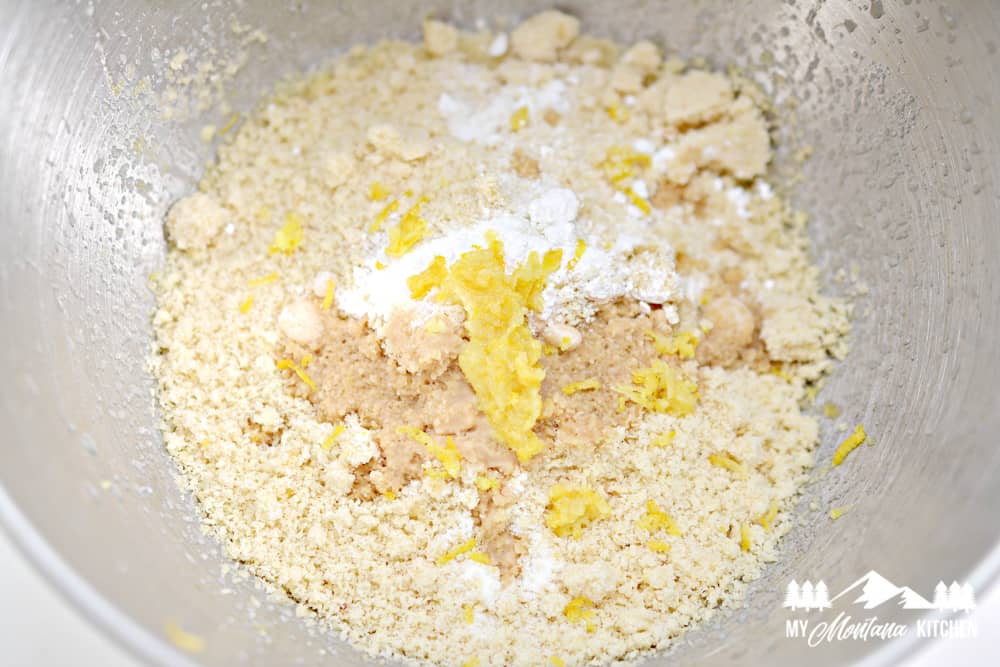 How To Make Keto Blueberry Lemon Scones
Start by preheating your oven. Then in a mixing bowl blend up your egg, almond milk, lemon juice, vanilla and Erythritol. You want to ensure it fully incorporates.
Then work on your dry ingredients and then work them into the batter. Fold in your blueberries gently.
Form the dough into a round shape followed by slicing the dough into triangles. Bake according to the full directions below in the printable card.
How to Know When Scones Are Done Baking
You will find the tops of the scones start to slowly brown up a little. Then you can take a toothpick and stick in the scone, and if it comes out clean with no batter you will now they are done.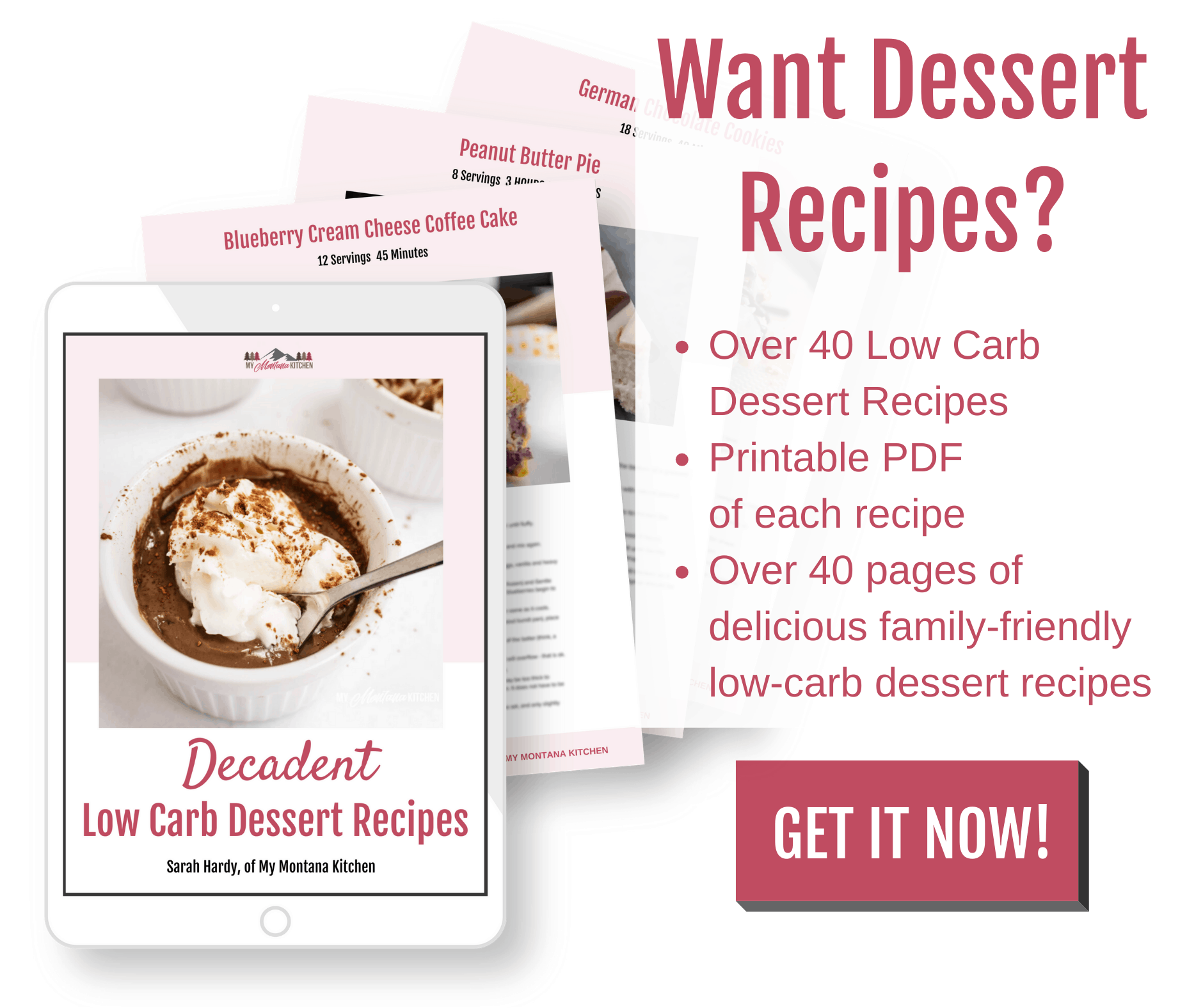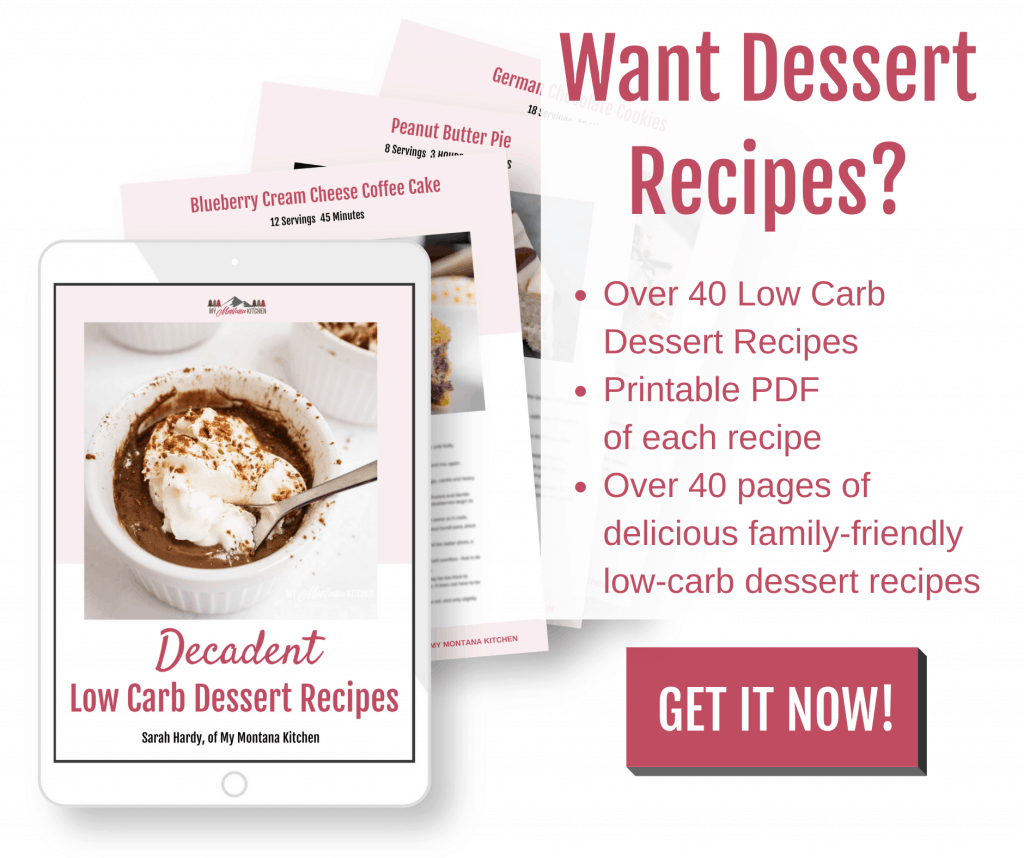 What Can I Use Instead Of Lemon
If you are not a fan of lemon, consider using orange instead. You can zest the orange just like a lemon. Just use a zester and remove the colored flesh, staying off the white flesh as that will offer a bitter flavor.
Looking for more Keto and Low Carb Recipes
Keto Cinnamon Roll Pancakes | This pancake is the perfect mix of a light and fluffy pancakes and a swirl of cinnamon roll.
Easy Keto Snickerdoodles | This snickerdoodle cookie is fluffy, light, and loaded with cinnamon and sugar flavor in every bite.
Keto Lemon Poppyseed Muffins | Here is another lemon inspired dish. These muffins are moist, light and full of sunny citrus flavor in every bite.
How To Store Leftover Blueberry Scones
If you don't serve up all these scones right away, you can store in the fridge. Make sure to store in an airtight container. These scones are best when served fresh.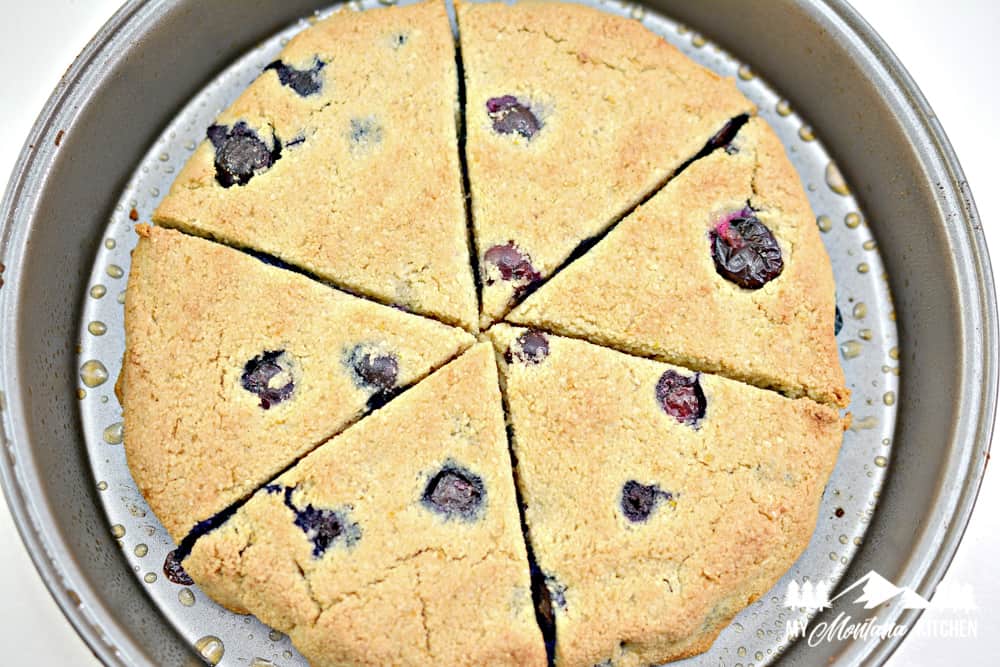 Can You Freeze These Almond Flour Scones
Want to save some back for a meal down the line? Go right ahead and store them in a freezer bag or airtight container. Then when you want one remove from freezer and thaw on counter for 30 minutes or so.
Or pop in microwave for a quick reheat as if you were pulling the scone fresh out the oven. These are great for keeping on hand for when you get a craving or need a quick breakfast as you head out the door.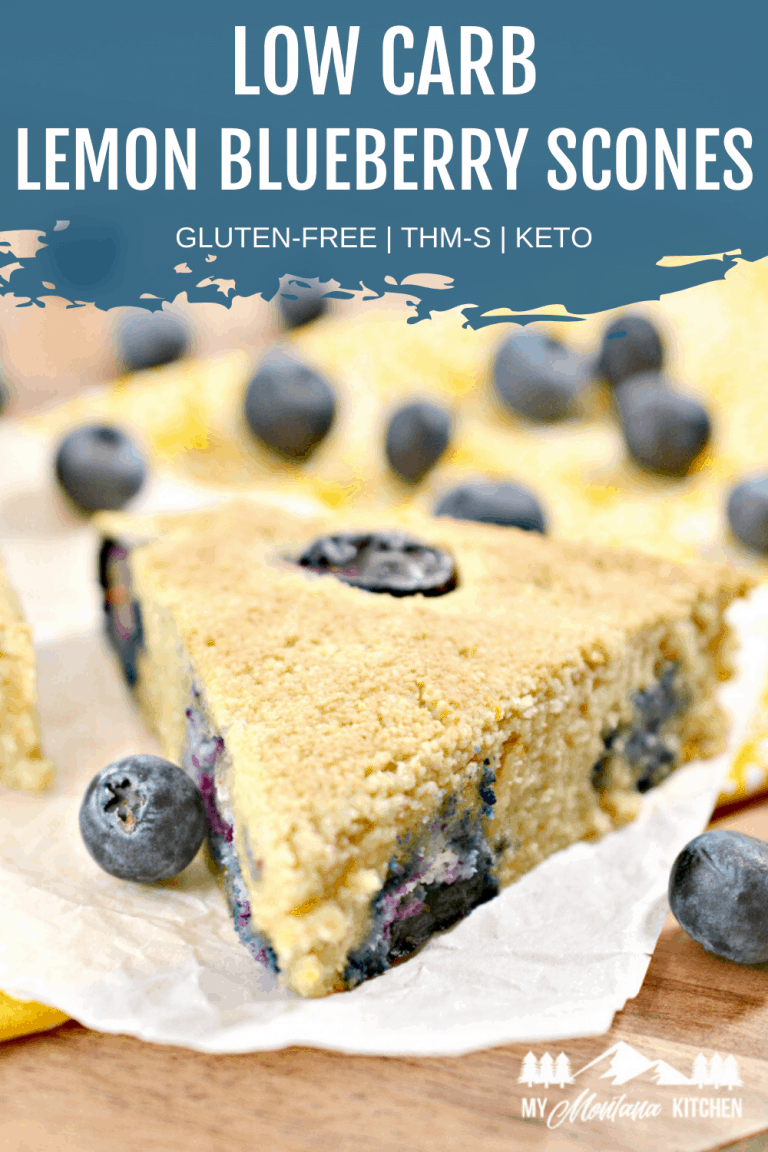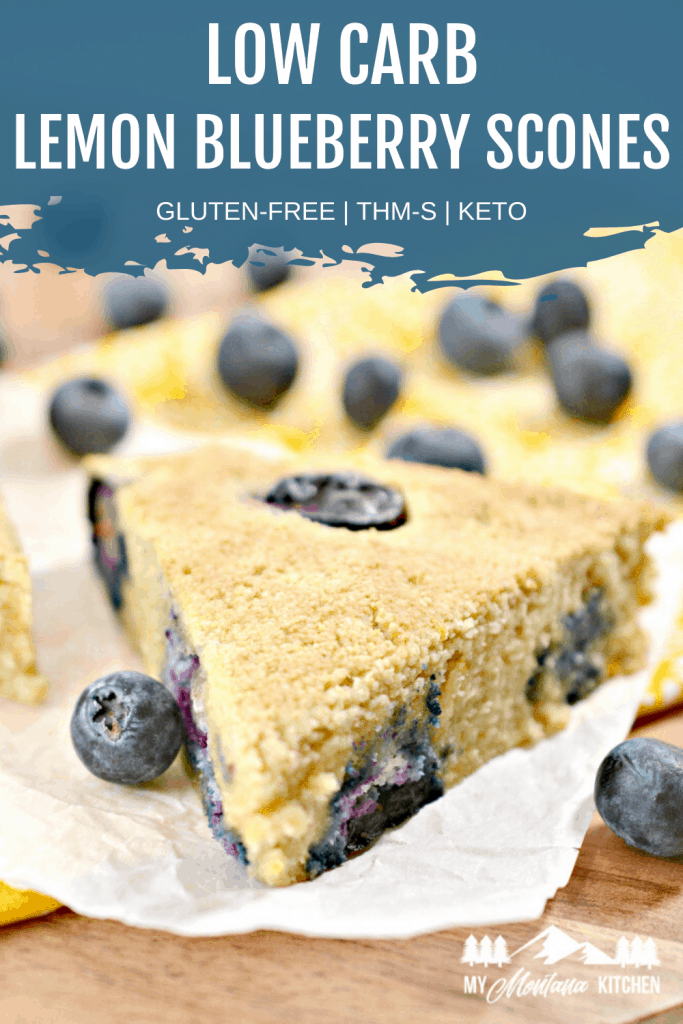 Yield: 6 Scones
Keto Blueberry Lemon Scones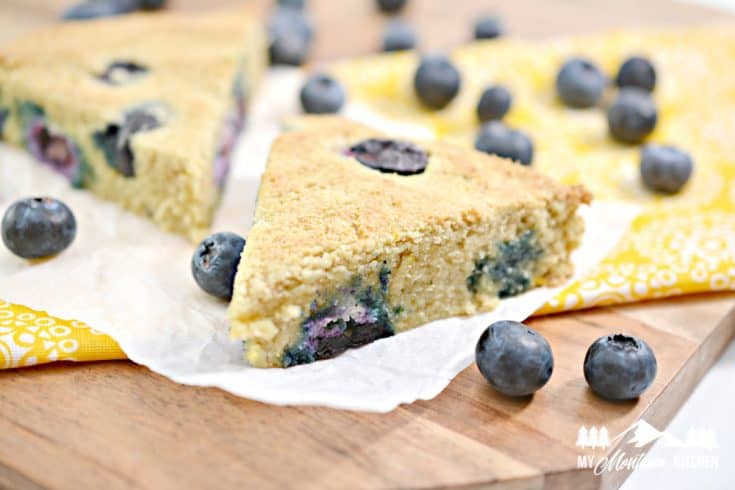 These blueberry lemon scones are not only delicious but also sugar free. If you are looking for a tasty keto scone recipe then this one is for you. Made with sweet blueberries and tart lemons in a tender crust, these are light and tasty perfection.
Instructions
Preheat the oven to 350 degrees.
Add 1 egg, 2 tbsp unsweetened almond milk, 1 tbsp of lemon juice, 1 tsp vanilla extract and 2 tbsp of Erythritol to a mixing bowl, and blend on high until completely combined.
Mix in the almond flour, baking powder, baking soda and lemon zest to taste. Mix well until combined into a firm dough.
Fold in the fresh blueberries gently.
Form the dough into a flattened round shape about an inch thick on a well greased baking sheet.
Slice the dough into 6 even triangles.
Bake for 20 minutes until golden brown.
Garnish with more fresh lemon zest if desired, and serve immediately. Store any uneaten scones in an airtight container in the fridge.
Notes
If you prefer using Gentle Sweet, you can use 2-4 Tablespoons of Gentle Sweet to replace the erythritol.
If you like things very sweet, I would suggest using the 4 Tablespoons of Gentle Sweet.
Nutrition Information
Yield
6
Serving Size
1 Scone
Amount Per Serving
Calories

235
Total Fat

20g
Saturated Fat

2g
Trans Fat

0g
Unsaturated Fat

0g
Cholesterol

31mg
Sodium

215mg
Carbohydrates

10g
Fiber

4g
Protein

9g