We may earn money from the products/companies mentioned in this post. As an Amazon Associate I earn from qualifying purchases.
Keto Cookie Truffles are the ultimate keto dessert recipe. You will love these keto truffles that you can make with any of your favorite keto cookies.
I went ahead and created a snickerdoodle truffle, and it was incredible. You can use my favorite snickerdoodle cookie recipe if you want to re-create that flavor!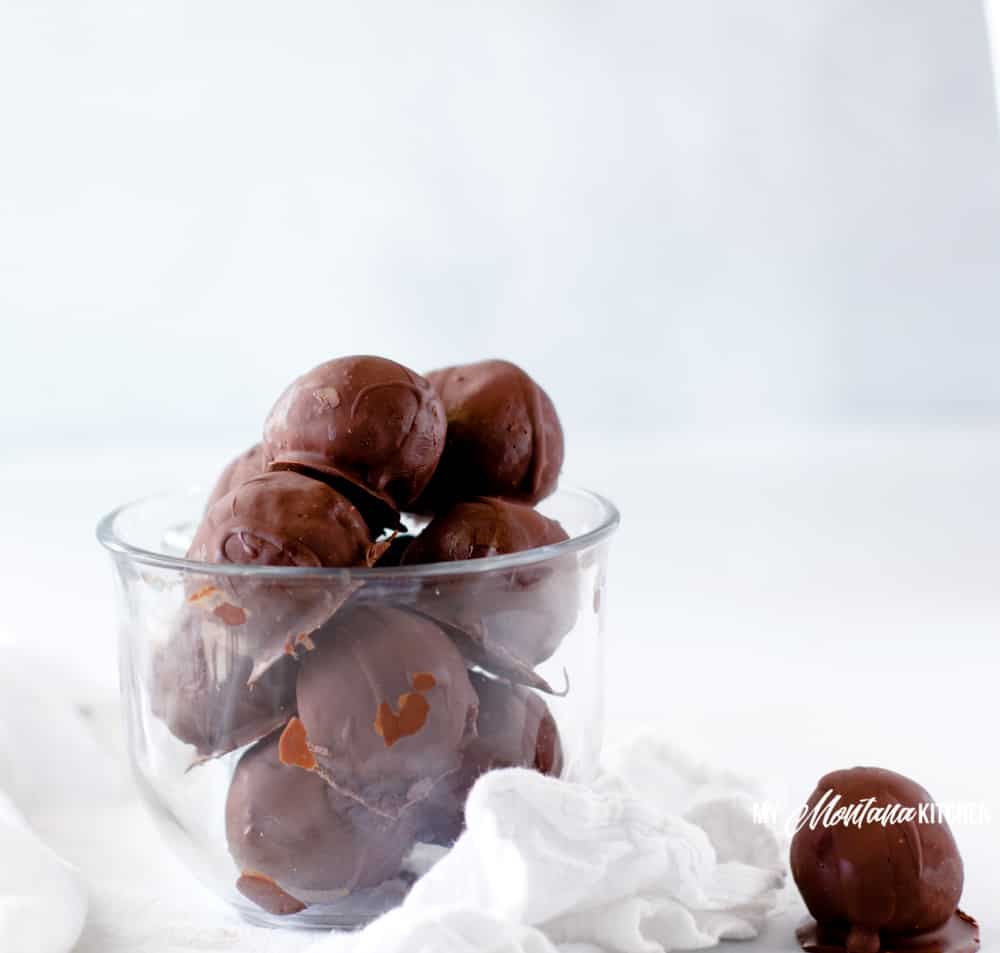 Keto Truffles
These keto truffles are perfect for an easy keto-friendly dessert for holidays, birthday parties, and so much more.
What Can I Do With Crumbly Cookies
If you run into where you have cookies that are a bit crumbly, consider making truffles with them.
I am the first to admit that sometimes you run into a crumbly cookie. This is the perfect way to salvage your cookies, and no one has to know.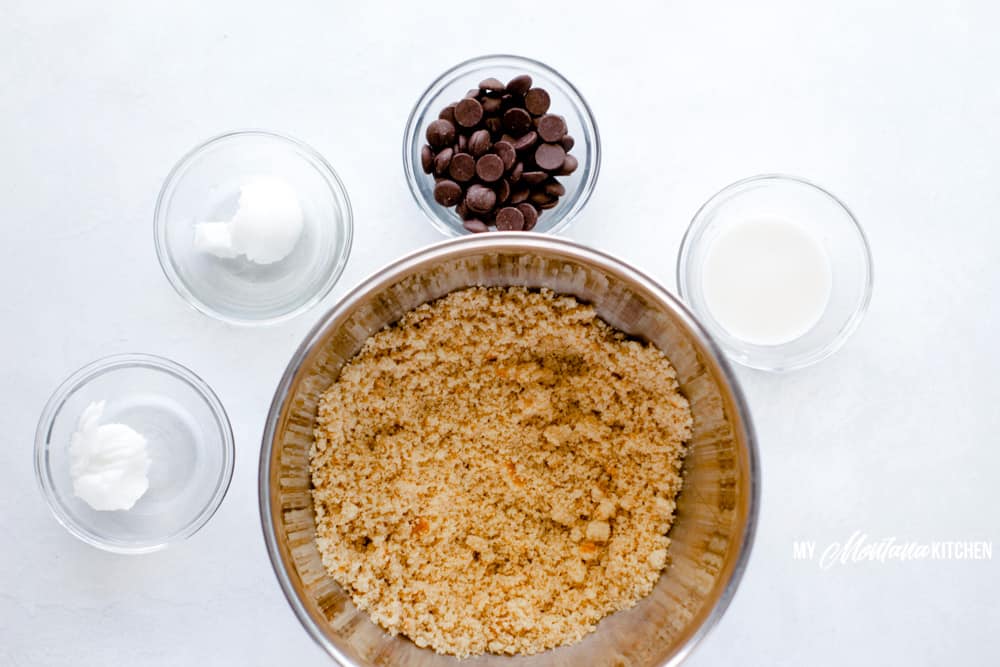 Cookie Recipes For Cookie Truffles
You can use literally any low-carb cookie recipe, or skip homemade and head online and buy a box of keto cookies.
How to Make Keto Cookie Truffles
First, you will start by laying out parchment paper on a baking sheet. Then in a bowl, you will take your low carb cookies and crumble them up. Add in a tablespoon of coconut oil that has been melted and the almond milk.
Knead the mixture with your hands, until it forms a ball. Then use a cookie scoop and roll each truffle into a ball and sit on the parchment paper.
You will want to freeze your cookie truffles for around five minutes. Then in a bowl add in your sugar-free chocolate chips and oil, and heat until it is melted.
Then with a fork and dip the cookie balls into the chocolate and gently tap or shake off the excess. Then sit on the parchment paper and allow them to set up a bit. Once you are done making the balls, place all the cookie truffles in the freezer for 10 minutes or until they are firm.
How To Store Keto Truffles
You will want to store these truffles in the fridge in an airtight container. If you plan to layer them, I suggest adding parchment paper in between the layers to prevent the truffles from sticking.
Keeping your cookie truffles in the fridge is going to help keep the chocolate hardened on the outside while preserving the cookie center.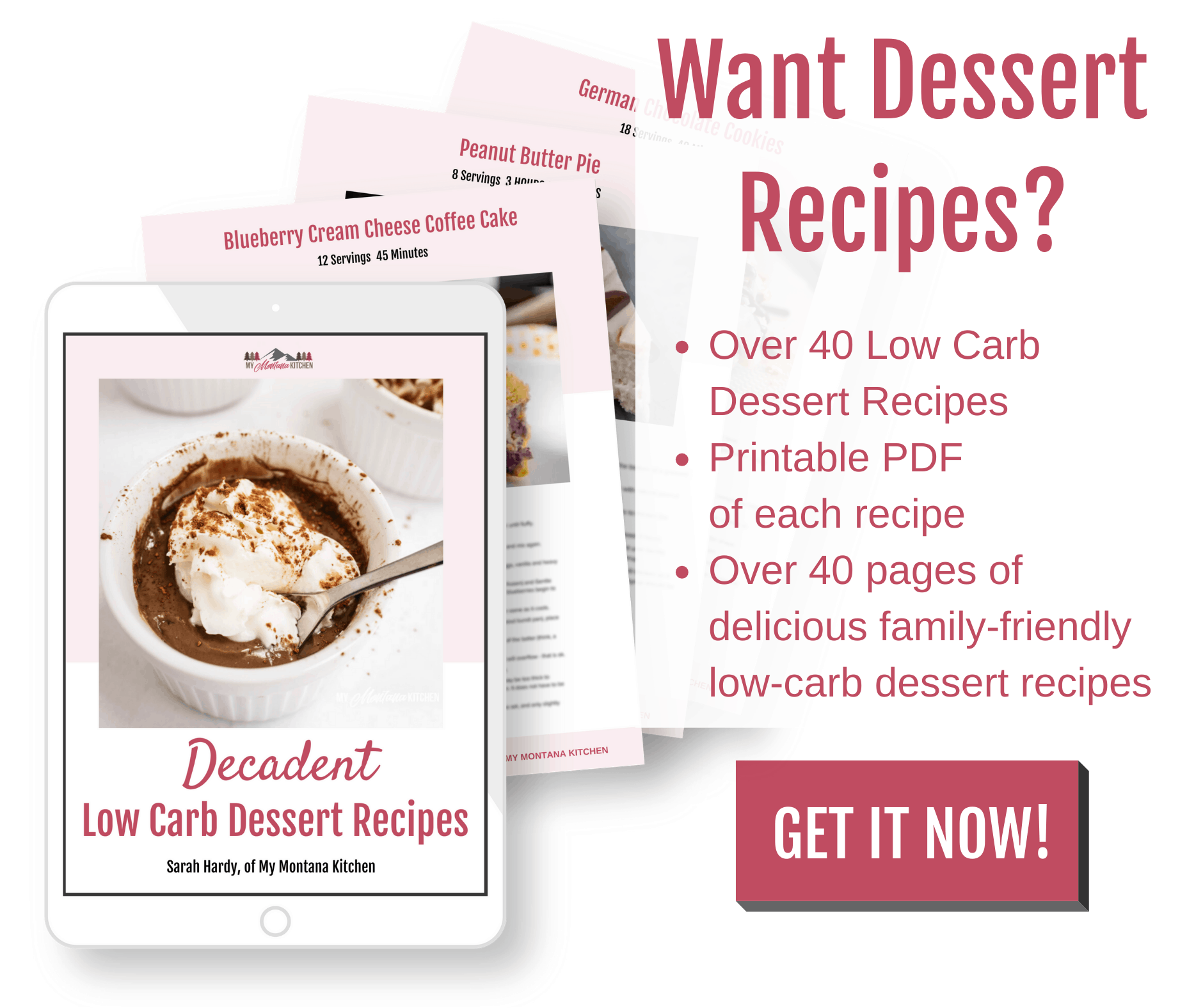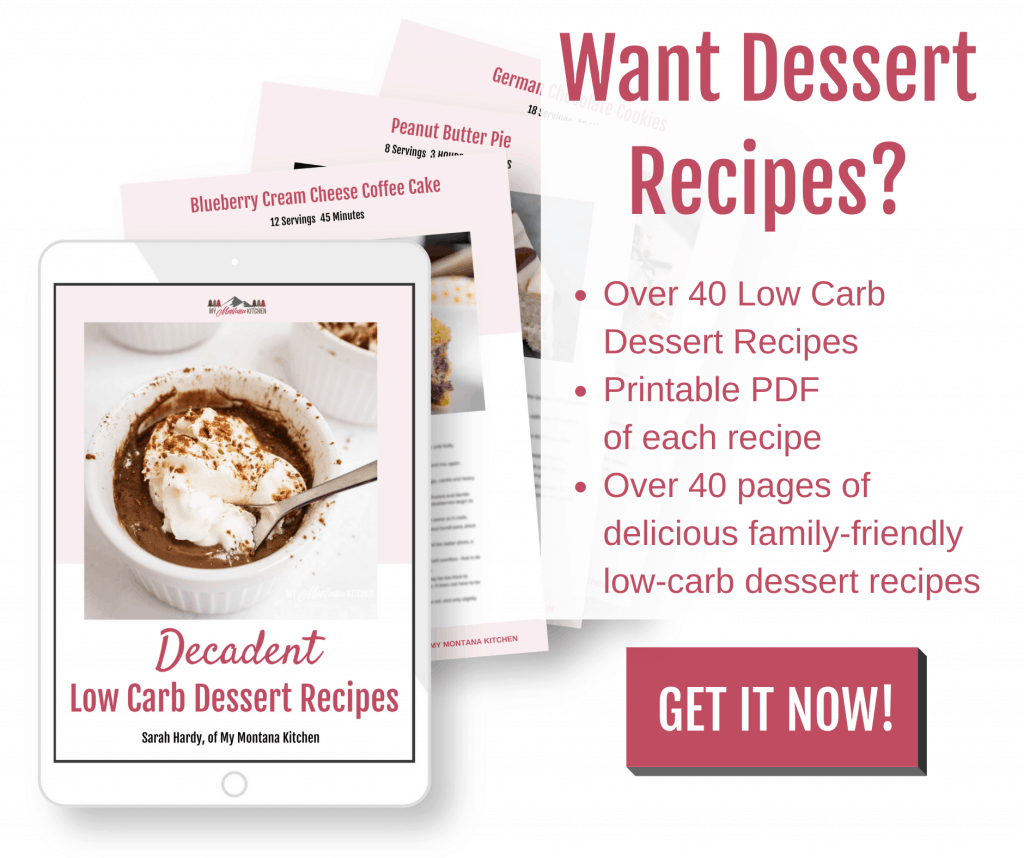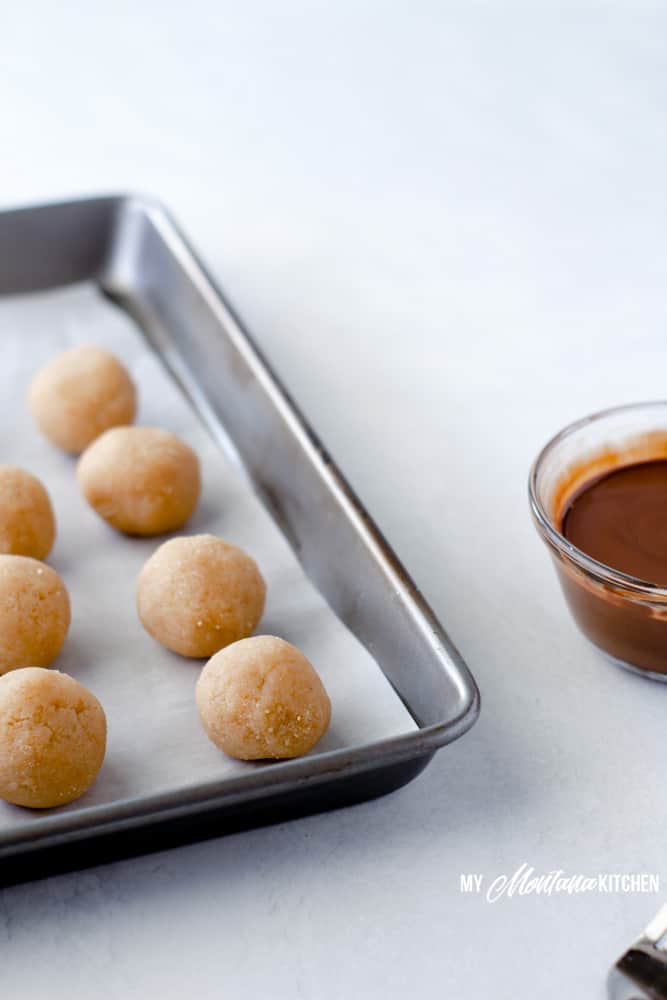 Can You Freeze Cookie Truffles
Absolutely, if you want you are more than welcome to store any extra truffles in the freezer. You can store in a single layer in a freezer bag, or freezer container.
Then just like with the fridge method, use wax paper or parchment paper in between layers of cookie truffles.
The truffles will freeze up to three months. Then when you get a craving for a truffle pull one or two out of the freezer, let it thaw at room temperature for around 30 minutes or store in the fridge overnight.
These bite-size truffles are a perfect make-ahead snack you can enjoy when you start craving sweet and don't want to stray from your healthy eating plan.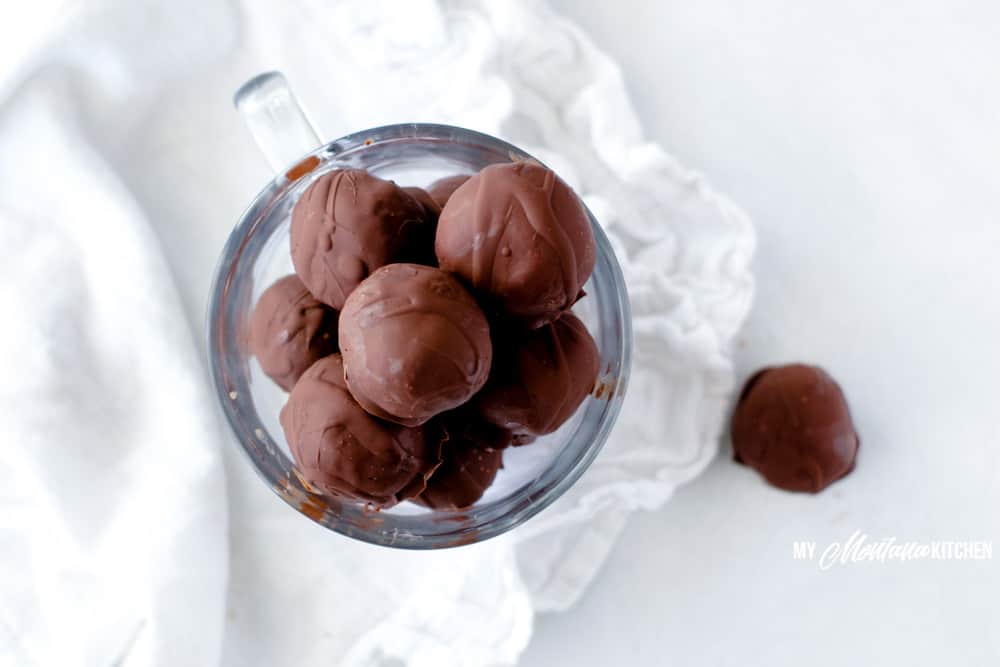 Searching for more Ketogenic Desserts
What Chocolate To Use For Dipping Truffles In
Keto approved chocolate is a must. A lot of times you will find I use Lily's sugar-free keto chocolate. You can use any other brand you might be interested in.
Now, one thing to think about is you could dip in milk or dark chocolate and then use white chocolate to drizzle over the top for added color or depth.
If you can't find chocolate at your local grocery store, if you are more rural, shop online! You can have it shipped right to your door with success.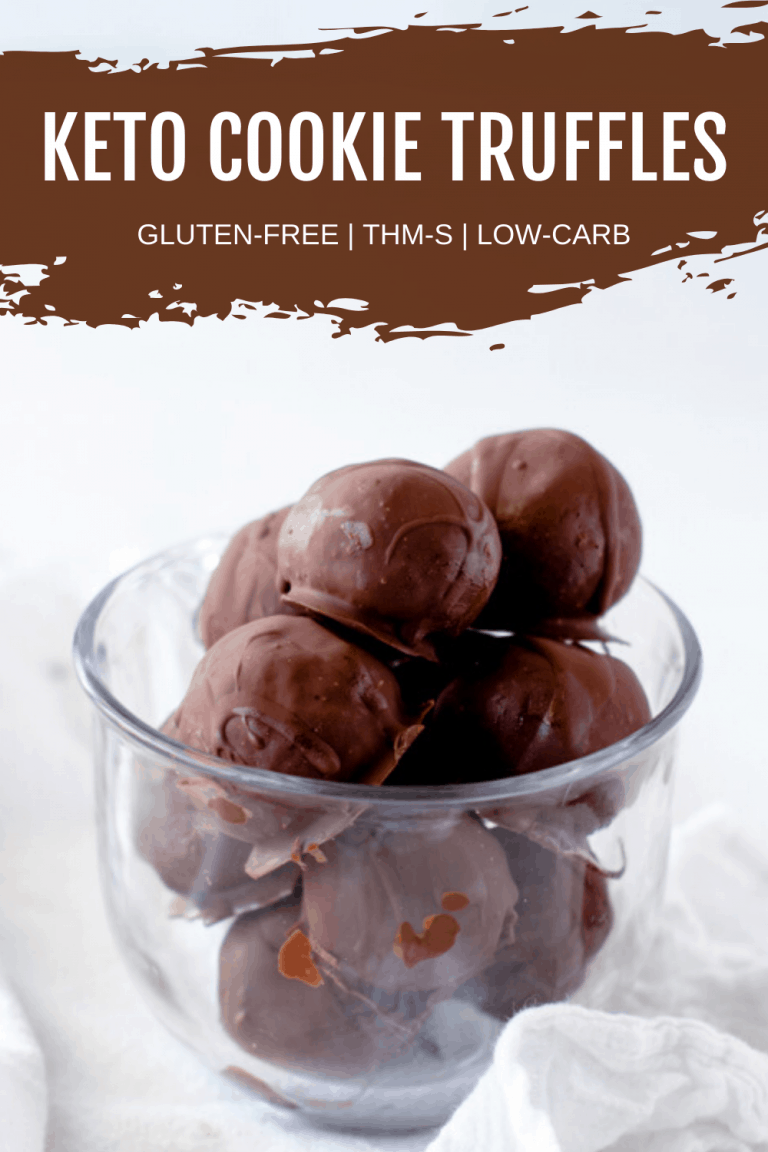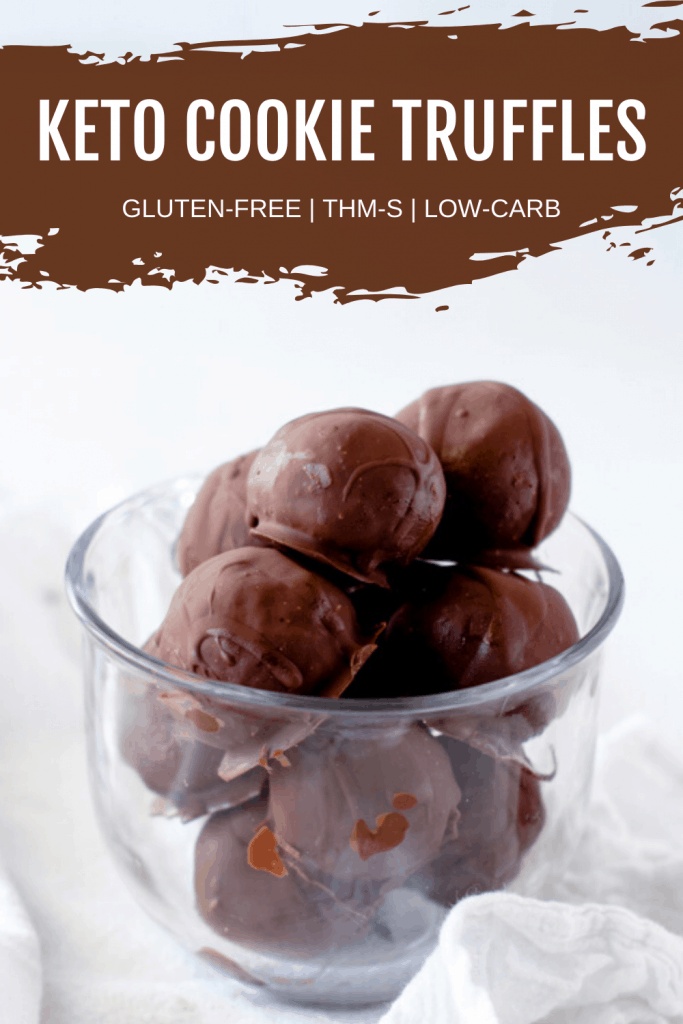 Yield: 12 Truffles
Keto Cookie Truffles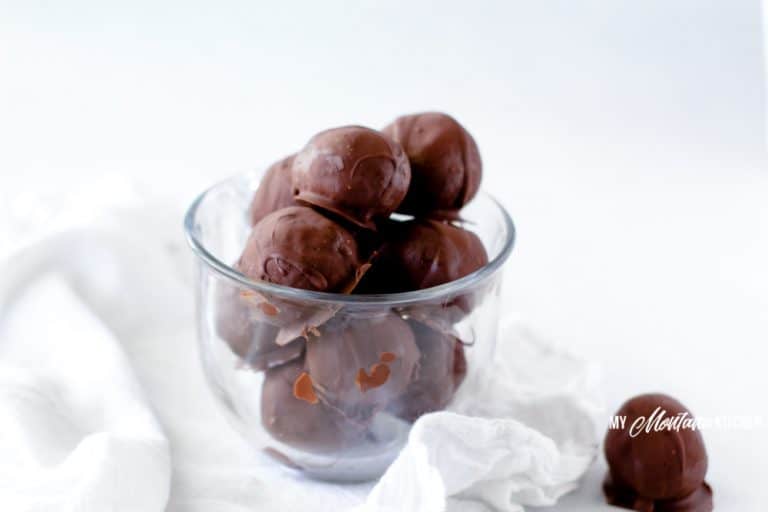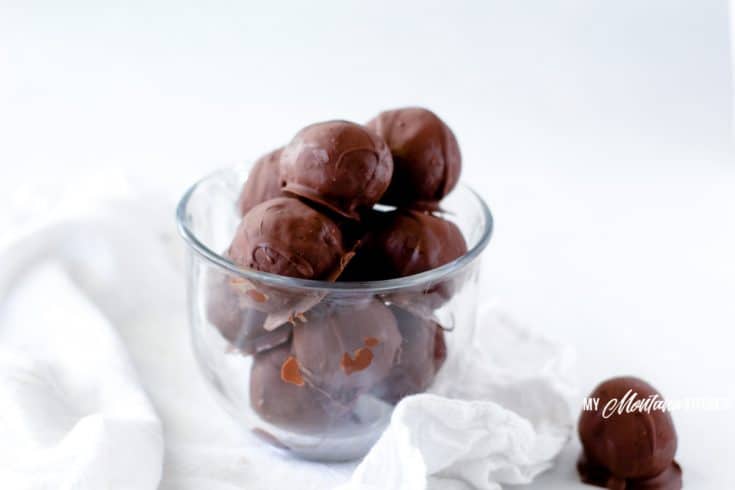 Keto Cookie Truffles are the ultimate keto dessert recipe. You will love these keto truffles that you can use any of your favorite keto cookies.
Additional Time
20 minutes
Instructions
Line parchment paper on a baking sheet, leave aside.
In a bowl with your hands crumble the cookies, add one tablespoon of the melted coconut oil and the two tablespoons of almond milk, knead with your hands.
Once the consistency is homogenous and no longer crumbly, make small balls of the same size (about 2 tbsp each), place them separated on the baking sheet and bring to the freezer for five minutes.
While these are in the freezer, in a small bowl safe for microwave, melt the chocolate chips with the coconut oil in intervals of 30 seconds until completely melted. Let it cool for 2 minutes.
Using dipping utensils or using forks, dip the cookie balls in the chocolate until these are all covered in chocolate, place them again on the baking sheet and freeze for 10 min or until firm.
Once these are ready you can keep them in the fridge, that way they will be soft in the middle.
Nutrition Information
Yield
12
Serving Size
1 Truffle
Amount Per Serving
Calories

165
Total Fat

16g
Carbohydrates

4g
Fiber

2g
Protein

3g