We may earn money from the products/companies mentioned in this post. As an Amazon Associate I earn from qualifying purchases.
Peanut butter cookie dough yogurt - a filling snack that will not only curb your cravings, but help keep you slim and trim!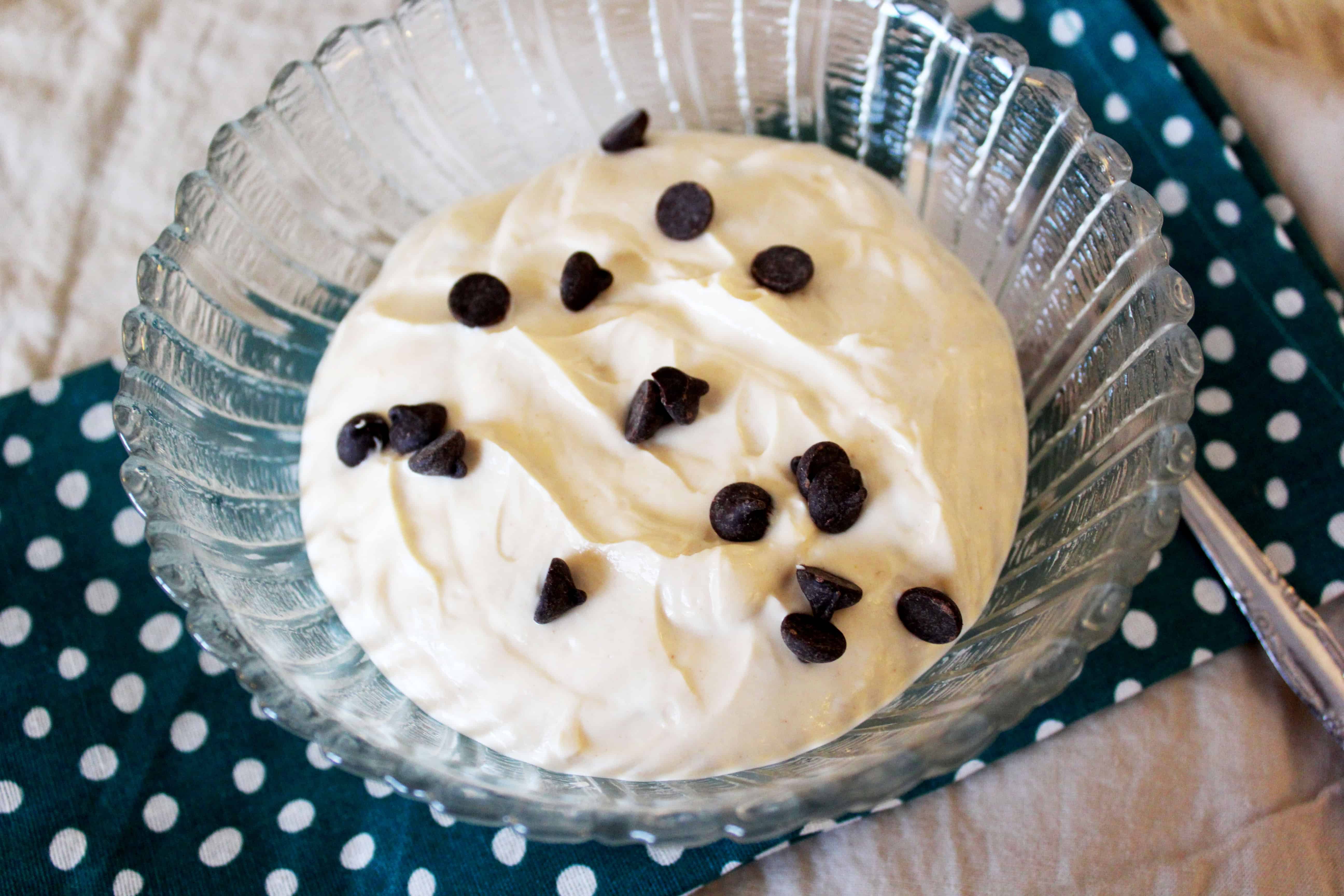 Guilt-free and packed full of flavor, this Greek yogurt is a treat you will reach for often! As has happened with a number of my recipes, this one was born out of desperation. Ok, ok, "desperation" may be a strong word! But it was time for breakfast, and I had not the slightest idea what I was going to eat. I have been doing quite well with my menu plans, but I did not get one made for this past week (BAD)! There was a definite difference in my eating! I have learned that I do so much better when I already have my meals planned ahead of time. However, in this case, I ended up with a new (to me) yogurt variation!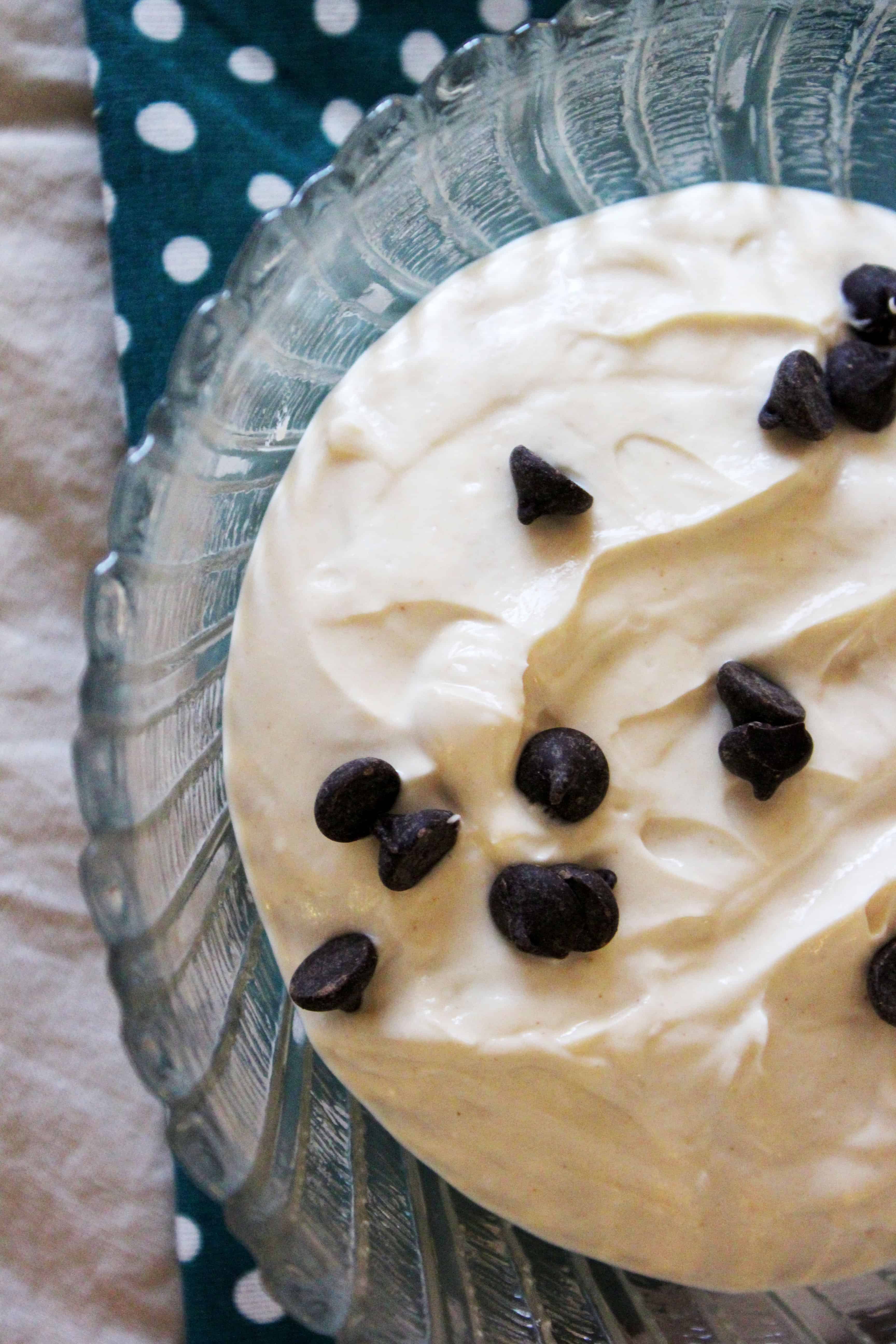 Now I realize that some of you may already do this - and if you do, please don't think I am trying to steal your recipe! I just added ingredients I had on hand, and viola - this yummy concoction! I love Greek yogurt because it is so versatile! But not only is it versatile, it is packed full of protein! It is a great way to start your day, or to use as a quick "pick me up" in the afternoon. If you would like more yogurt ideas, check out my Copycat Vanilla Triple Zero Yogurt, this Strawberry Yogurt, or this collection of yogurt recipes by Briana Thomas!
And if peanut butter is your thing, you'll want to try this Edible Peanut Butter Cookie Dough recipe!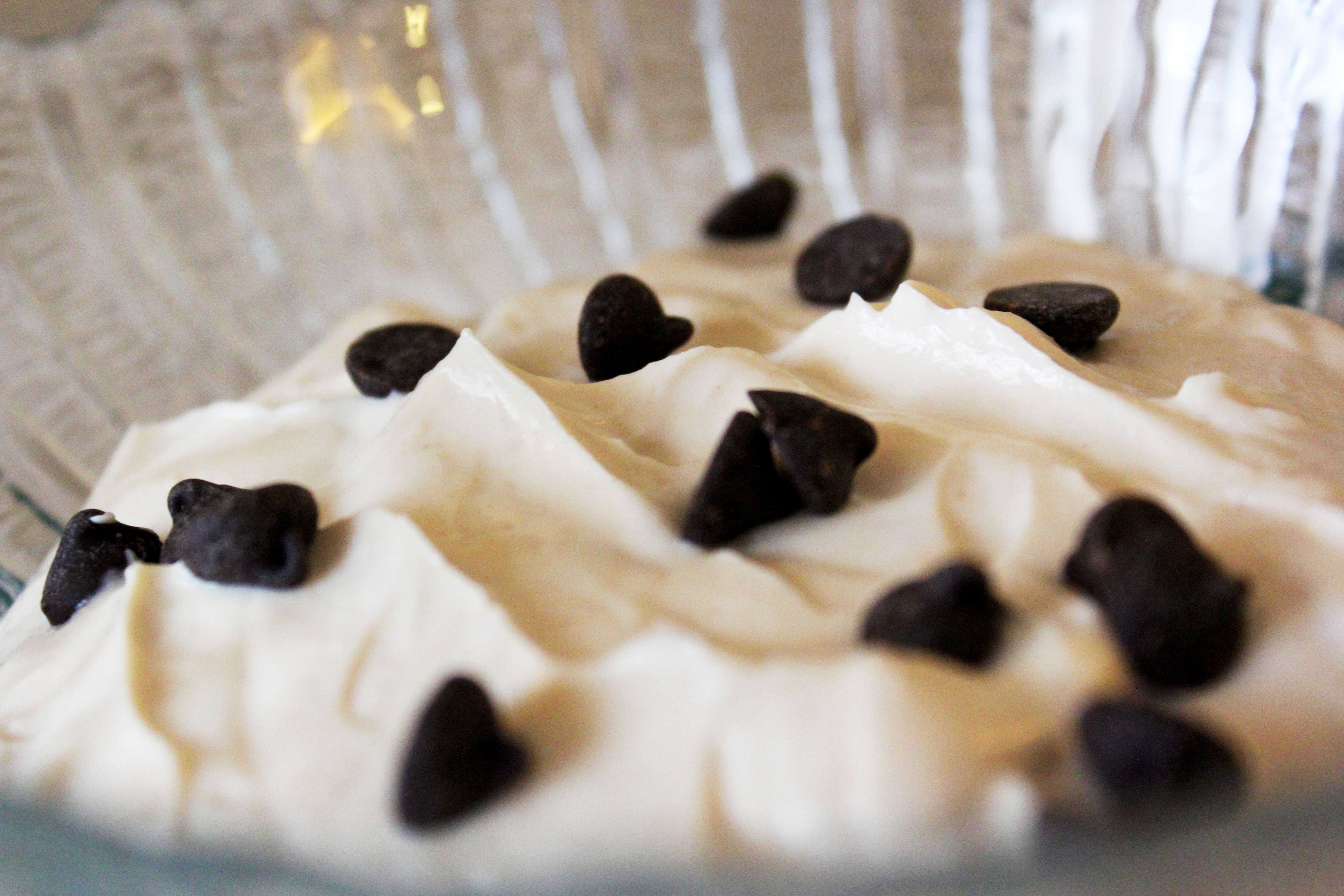 I use the Kirkland Brand fat free yogurt, which has 18 grams of protein for 3/4 cup (the amount used in this recipe). Add the 2 Tablespoons of Peanut Flour, and that brings the protein total to 26 grams! Not too bad for an afternoon snack! As written, this recipe is a Fuel Pull (not a significant source of carbs or fats). If you want to make this an S, feel free to use 1 Tablespoon of natural peanut butter in place of the peanut flour. You could also use more Lily's chocolate chips!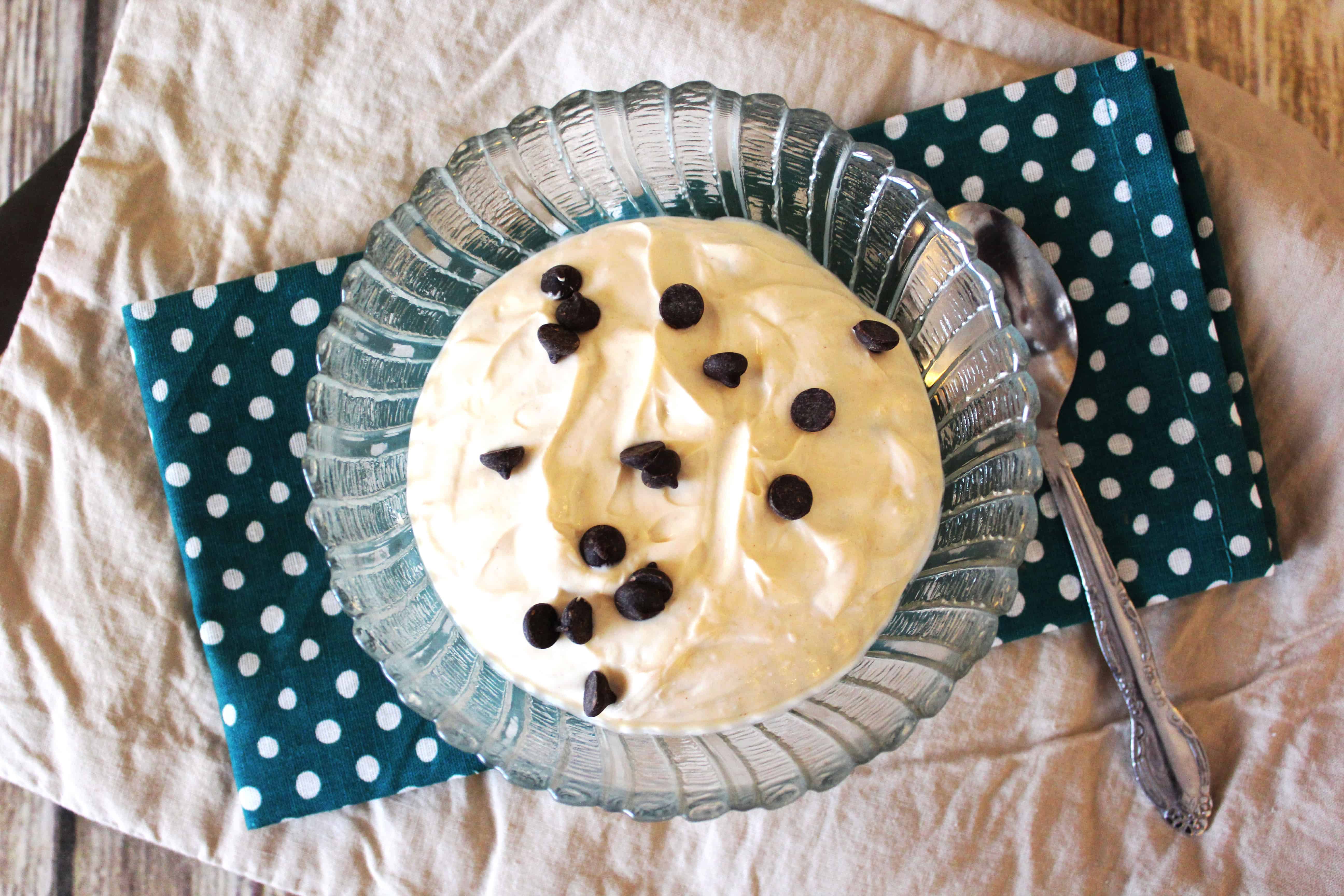 I gave this to my 2 year old for breakfast this morning, and she loved it! She made quite a mess, but hey, at least she was cute!
[clickToTweet tweet="Peanut butter cookie dough yogurt - a filling snack that will curb your cravings!" quote="Peanut butter cookie dough yogurt - a filling snack that will curb your cravings!"]
This post contains affiliate links, which provide me with a small compensation when you purchase your products through my links. Thank you for your support!
Be sure to sign up with your email address so you can receive all my new recipes delivered right to your inbox! (Look for the sign-up box on the right sidebar if you are on a desktop, or at the very bottom of this post if you are using a mobile device.) Also, be sure to follow me on Facebook, Pinterest, Instagram, and Twitter!

Instructions
Combine all ingredients and mix well!
Notes
A "Doonk" is 1/32 of a teaspoon.