We may earn money from the products/companies mentioned in this post. As an Amazon Associate I earn from qualifying purchases.
Peanut Butter Oatmeal
Peanut Butter Oatmeal that tastes like cookie dough? Yes, please! Rich and creamy, this peanut butter oatmeal will satisfy your sweet tooth at breakfast.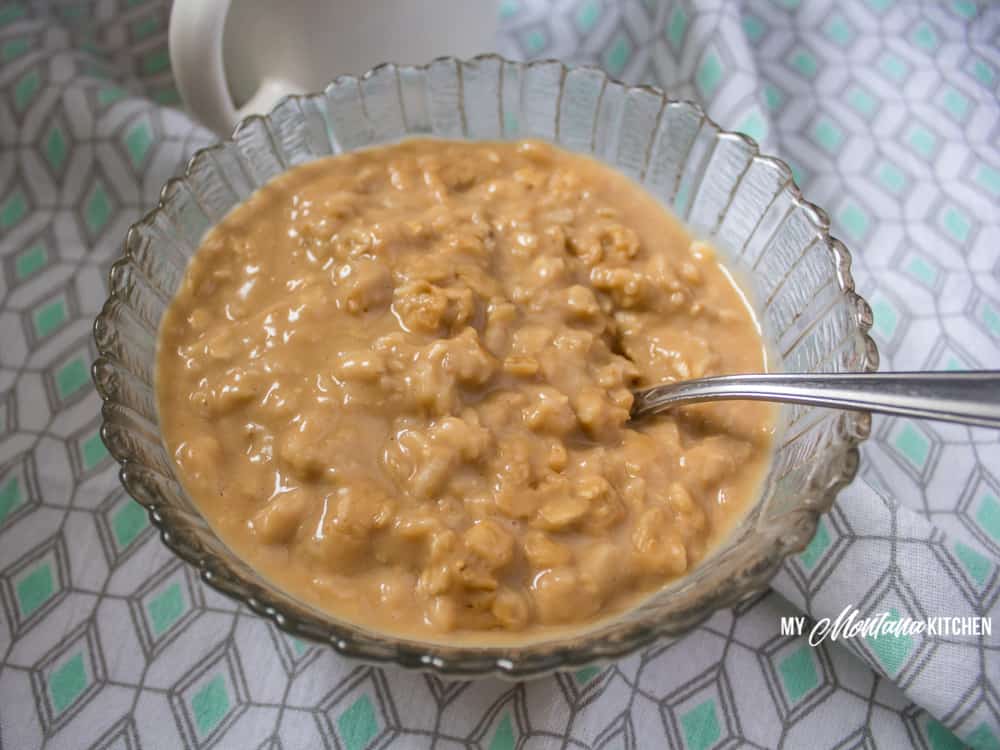 (We are a participant in the Amazon Services LLC Associates Program, an affiliate advertising program designed to provide a means for us to earn fees by linking to Amazon.com and affiliated sites. I am also an affiliate with Trim Healthy Mama. There are affiliate links used in this post.)
This recipe is low fat, dairy free, sugar free and a Trim Healthy Mama E Fuel.
Recently I posted a Brownie Batter Chocolate Oatmeal recipe and it has been very well received. Seems that some people like having something that tastes like dessert for breakfast (my hand is up)!
I love that oatmeal, and it has become one of my "sweatpants" meals (see note below), but I thought I would change it up just a bit and make it peanut butter.
The result, I think I like it even MORE than the Brownie Batter variety!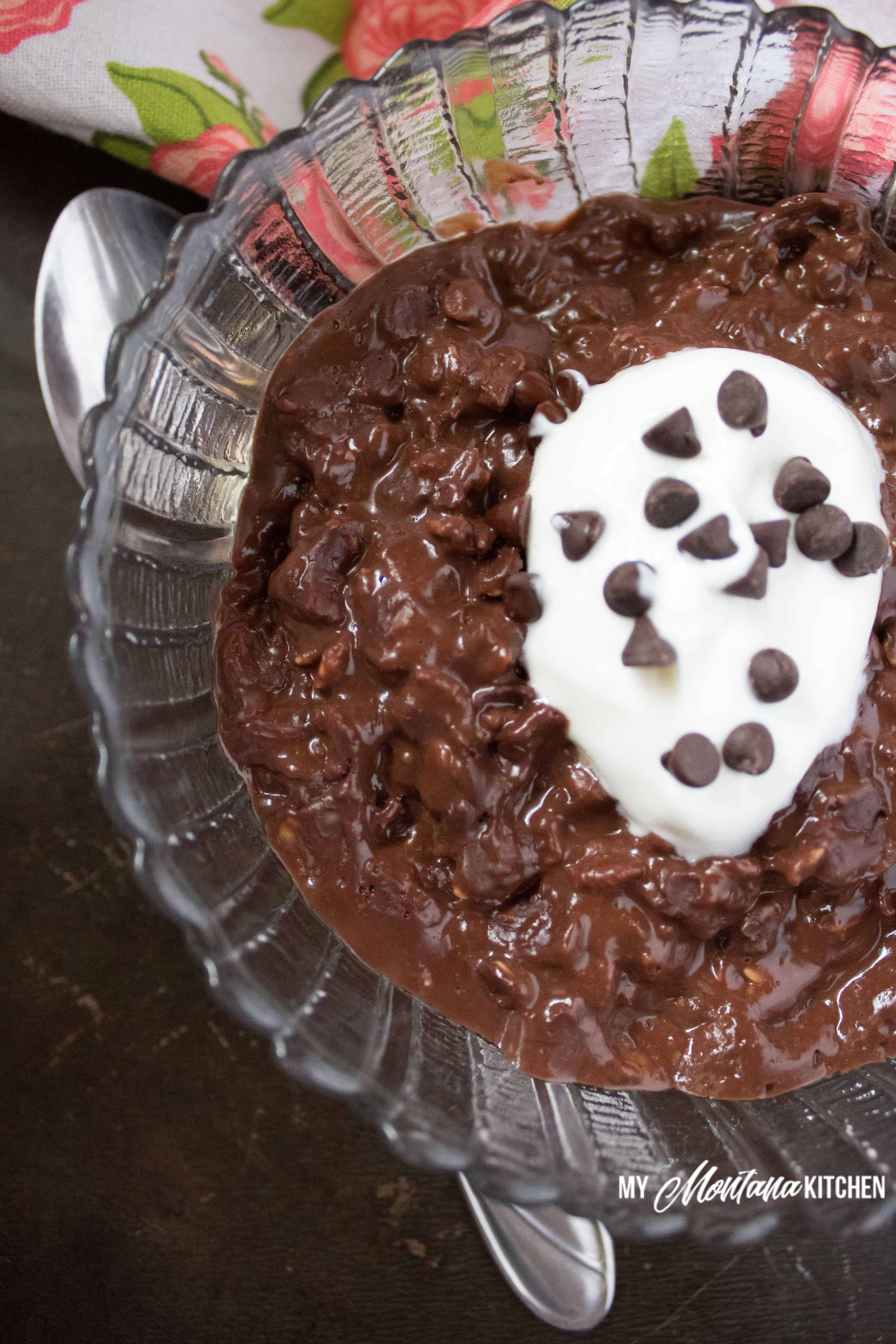 Wondering what I mean by a "sweatpants" meal? This term was used by Serene and Pearl on a recent Trim Healthy Mama podcast. They were discussing favorite meals that you rely on over and over again.
This makes sticking with your eating plan so much easier when you have simple meals that you can prepare without even having to think about it.
Pearl mention her "Sweatpants Oatmeal" and it is has taken the Trim Healthy Mama world by storm! You can see her "Sweatpants Oatmeal" recipe in a video here.
My oatmeal recipes are different from hers - I do not put the coconut oil on top like she does, but I find that these are very filling and satisfying.
And as a bonus, my kids even like these varieties! Now, I should clarify that my kids (are they unusual?) have ALWAYS loved oatmeal. Ever since they were very small, and they still love to eat oatmeal for breakfast.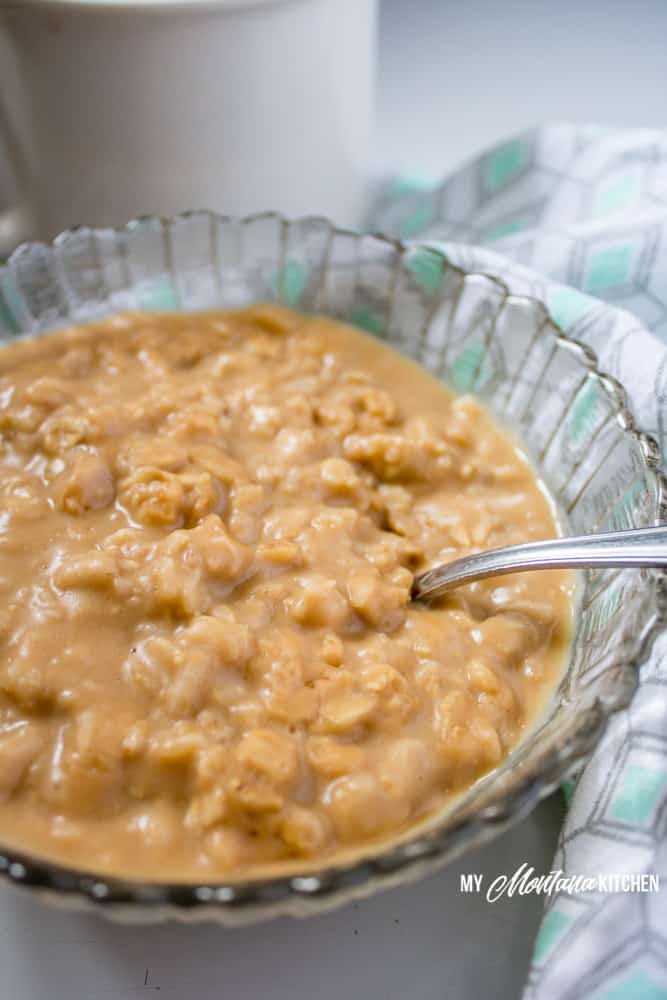 I used to microwave it for them (I know, not the best thing). But after they tasted my oatmeal cooked on the stove, that is their preferred method. Oh well, it DOES taste much better when cooked on the stove!
That being said, if you are a Drive Thru Sue feel free to use the microwave!
As Trim Healthy Mamas, we separate our fats and our carbs, so you may be wondering . . . how can you have peanut butter oatmeal? Isn't that a crossover?
Nope! And the reason is this little beauty that we call Pressed Peanut Flour! I am in LOVE with it! (Ok, that is an exaggeration for sure, but you get the idea. I really like it!)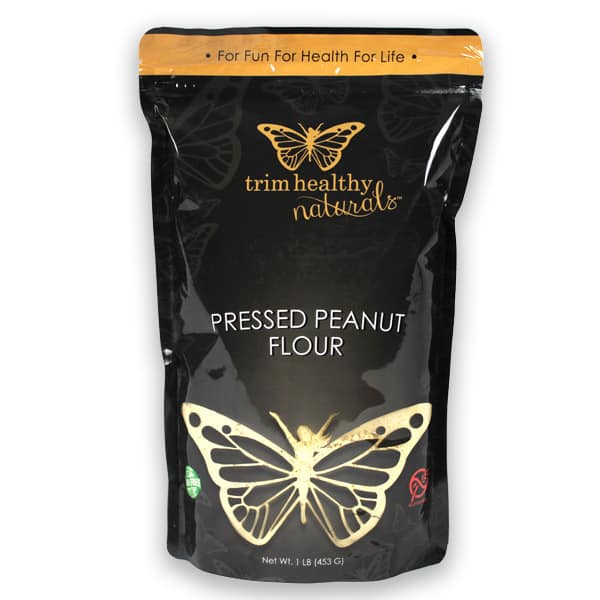 ¼ Cup of the Trim Healthy Mama Defatted Peanut Flour only has 4 grams of fat! So this means you can easily use peanut flour in your E and FP recipes! This opens up so many possibilities!
Adding 3 Tablespoons of peanut flour to this peanut butter oatmeal also adds 12 grams of protein! I often see people asking about protein options to go with their oatmeal.
(If you want even more protein in your oatmeal, consider this Egg White Oatmeal Recipe!)
I usually have collagen coffee with mine, but I also sometimes top my oatmeal with some 0% Greek Yogurt. Or you could have a side of 0% Greek yogurt and berries.
Yet another option is to add gelatin or collagen directly to your oatmeal.
Now, since I love peanut flour so much (it's perfect for Edible Peanut Butter Cookie Dough), it is used in quite a few of my dessert recipes, so check out the recipes below if you need more ideas on how to use it!
Low Carb Peanut Butter Granola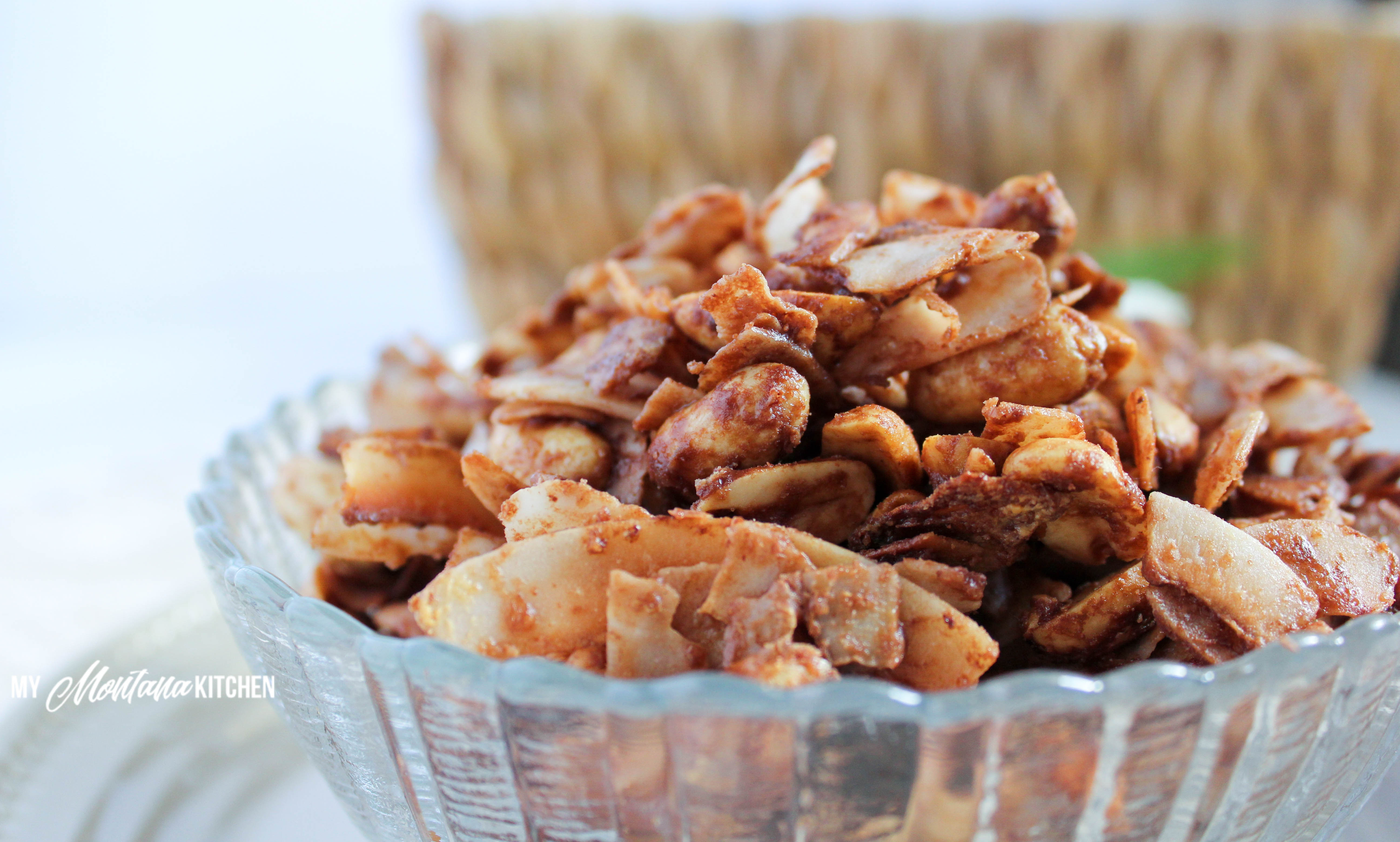 Grilled Peanut Butter & Jelly Sandwich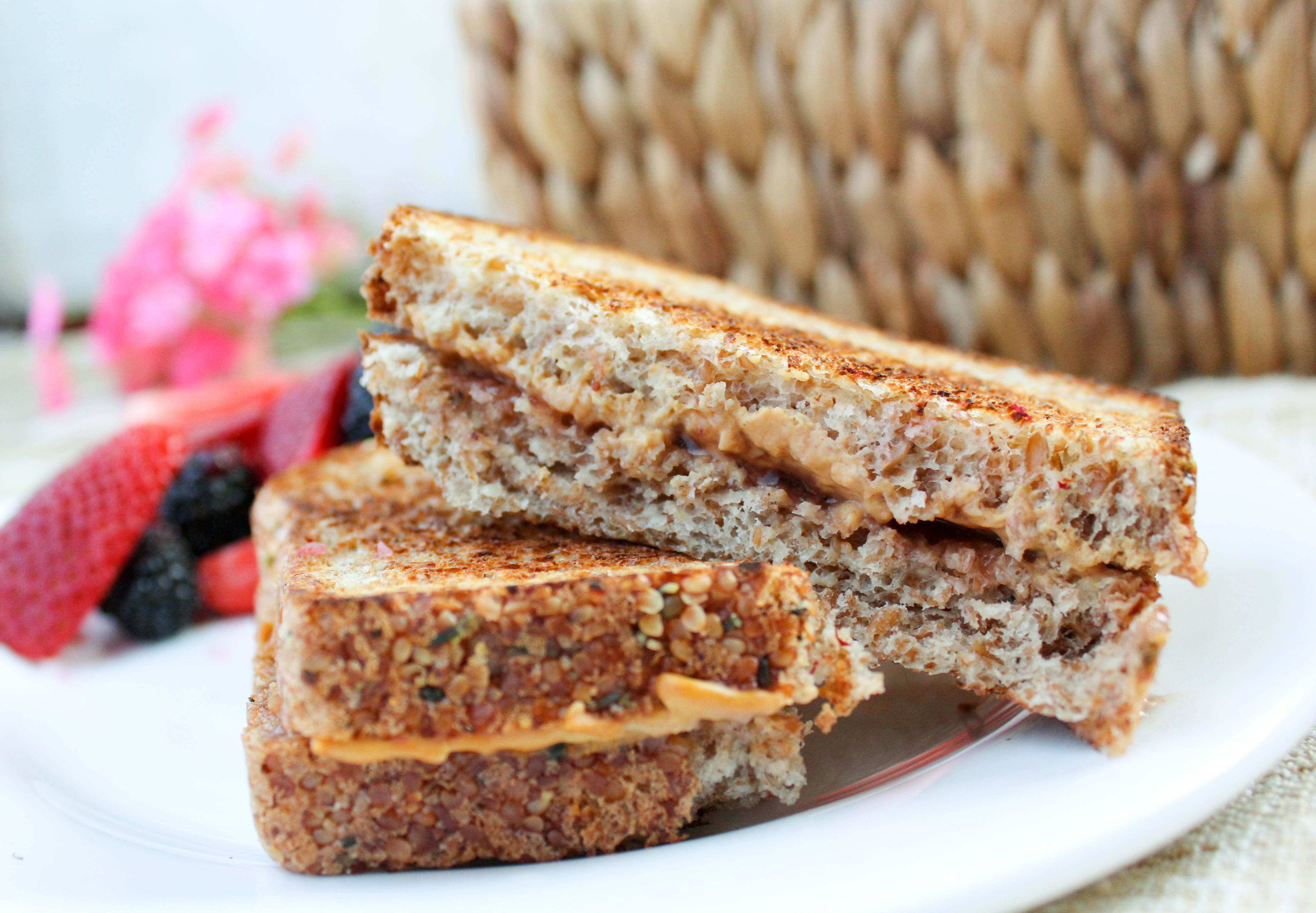 Peanut Butter Cookie Dough Greek Yogurt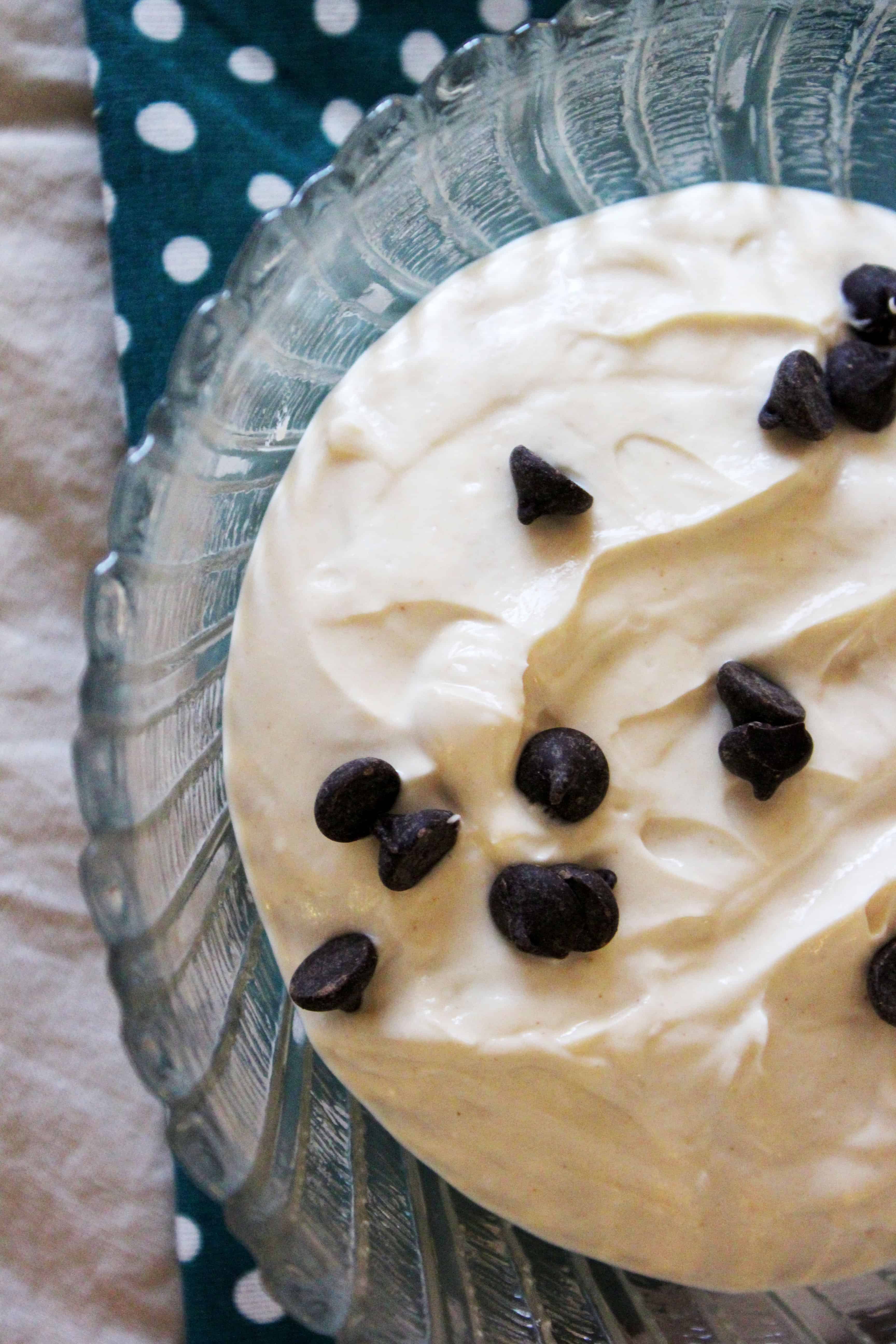 Chocolate Peanut Butter Collagen Fudge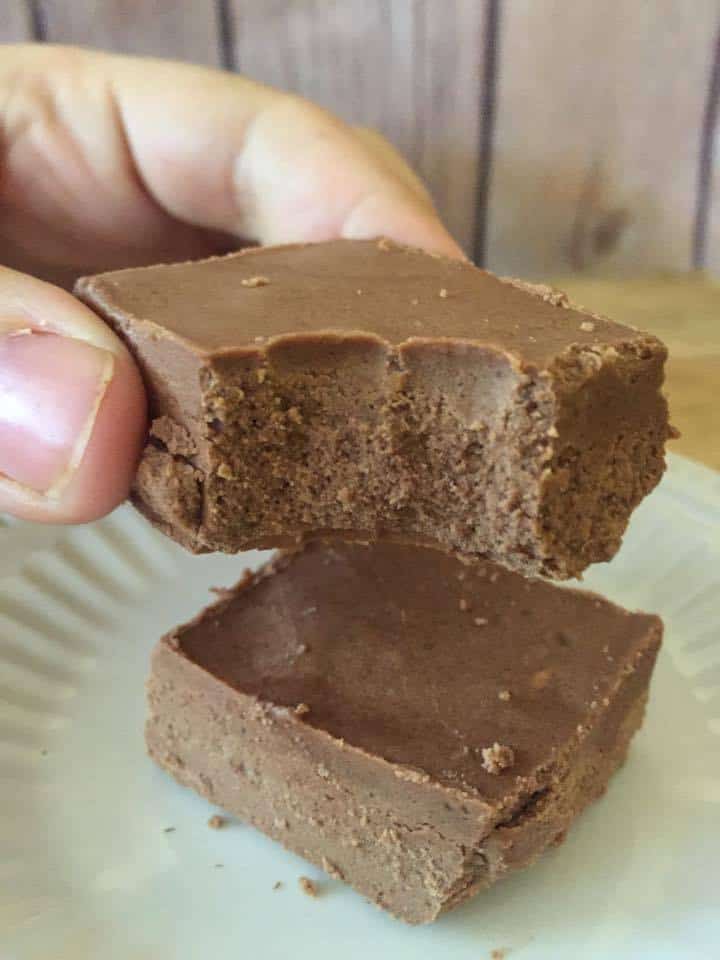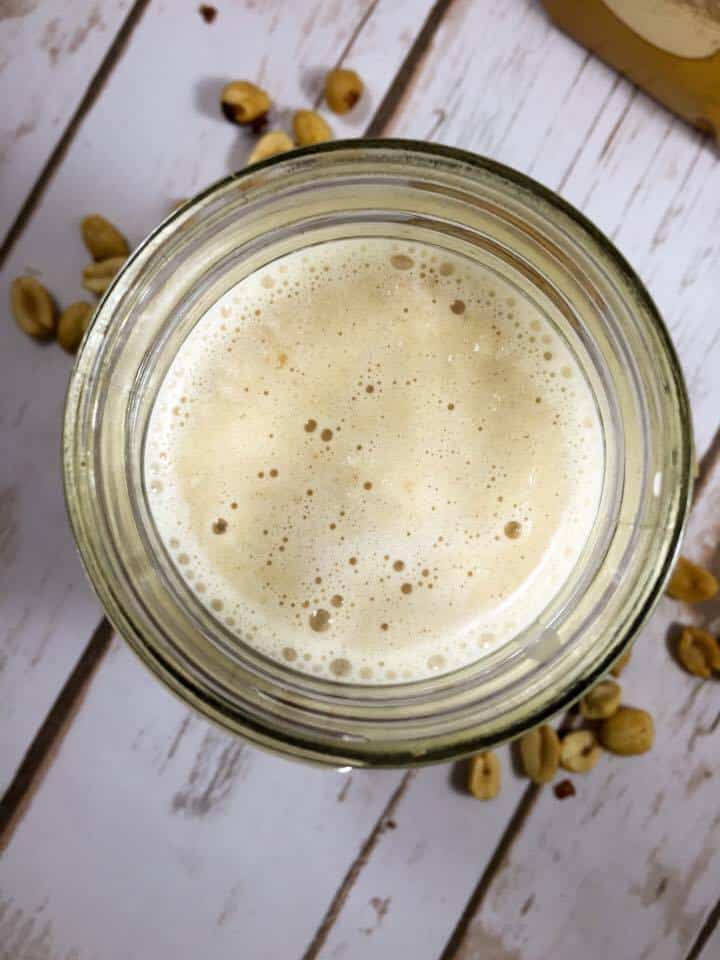 Peanut Butter Chocolate Chip Cookie Dough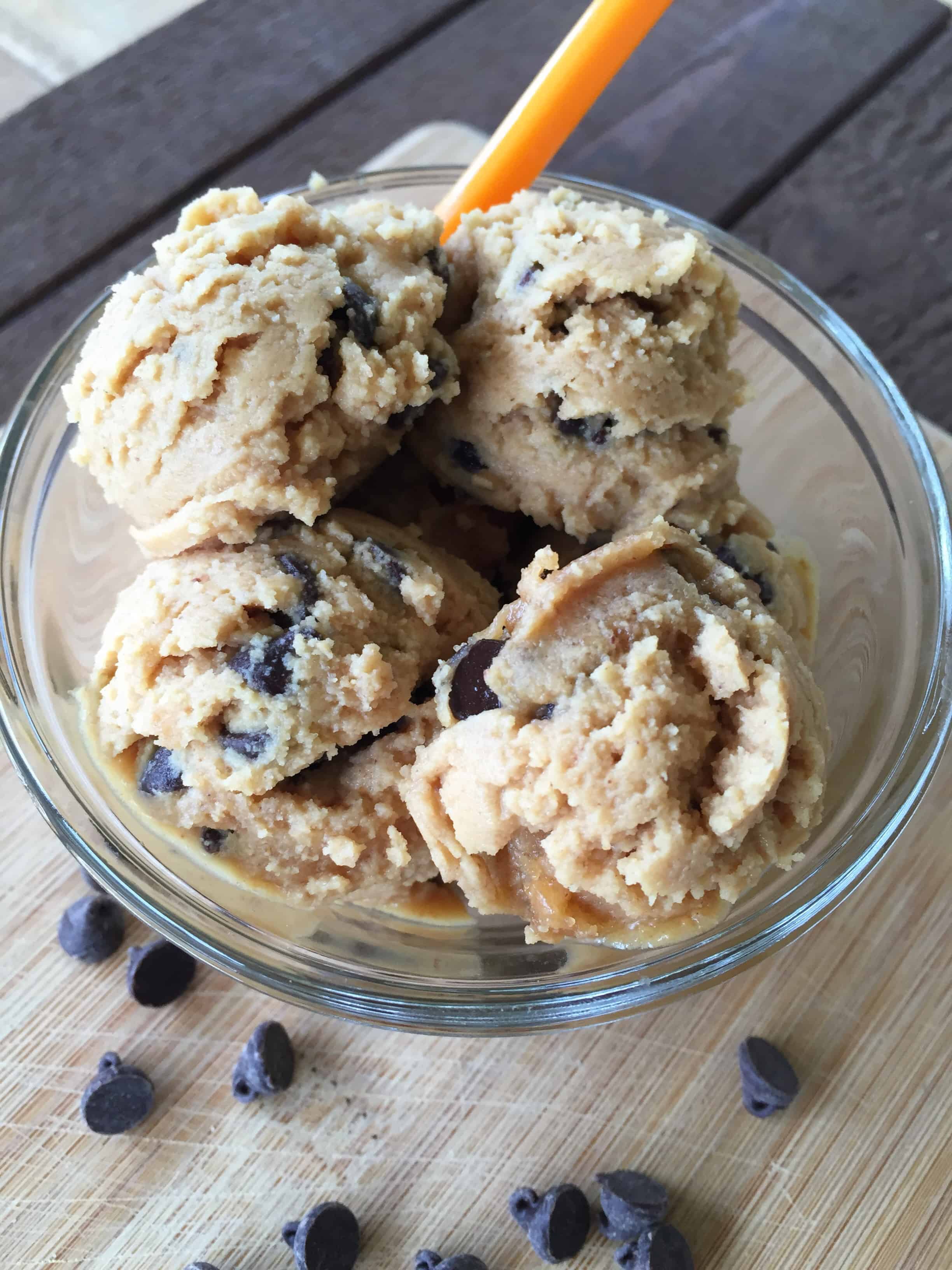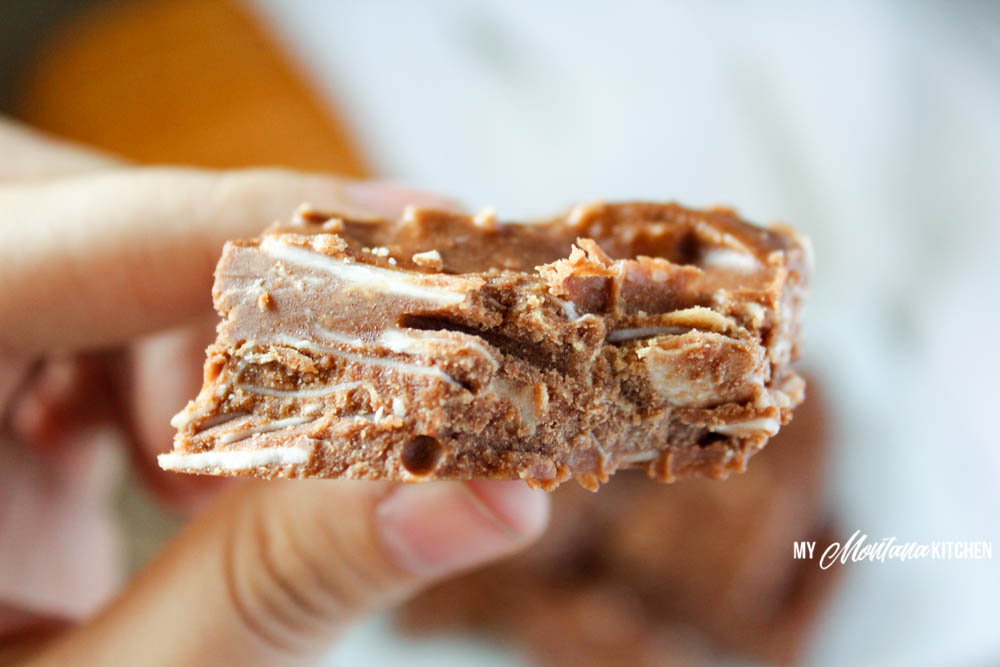 Secret Ingredient Chocolate Peanut Butter Milkshake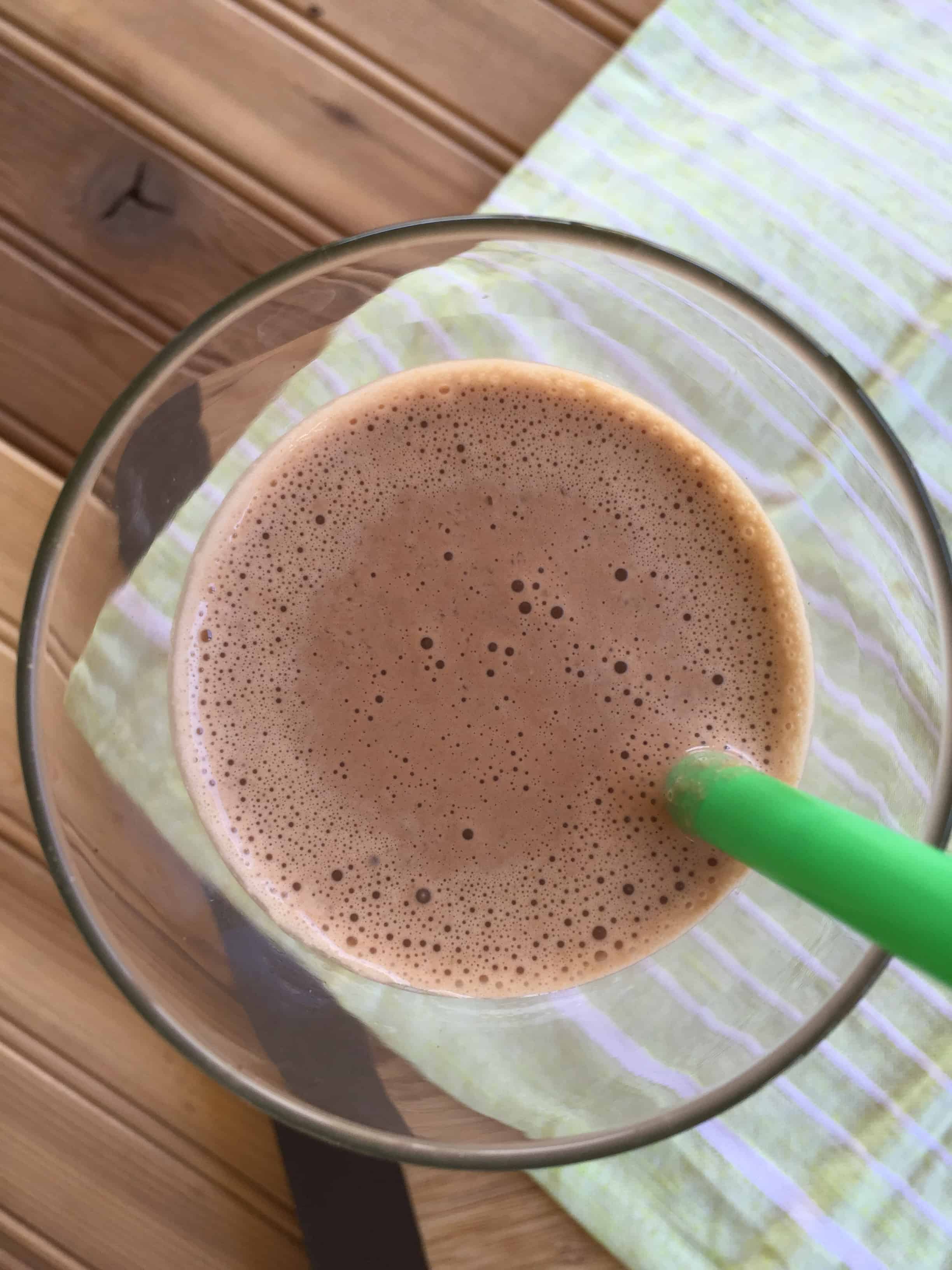 So, what do you need for this Peanut Butter Oatmeal?
½ Cup Old Fashioned Rolled Oats
½ Cup Unsweetened Almond Milk
½ Cup Water
2 Teaspoon Vanilla Extract, or more to taste
2 Tablespoons Gentle Sweet (or this DIY version)
3 Tablespoons Defatted Peanut Flour
Pinch of Mineral Salt
Be sure to sign up with your email address so you can receive all my new recipes delivered right to your inbox! (Look for the sign-up box at the top of this post.) Also, be sure to follow me on Facebook, Pinterest, Instagram, and Twitter! If you make a recipe and love it, please leave a comment on my Facebook Page or tag me on Instagram (my_montana_kitchen_thm)!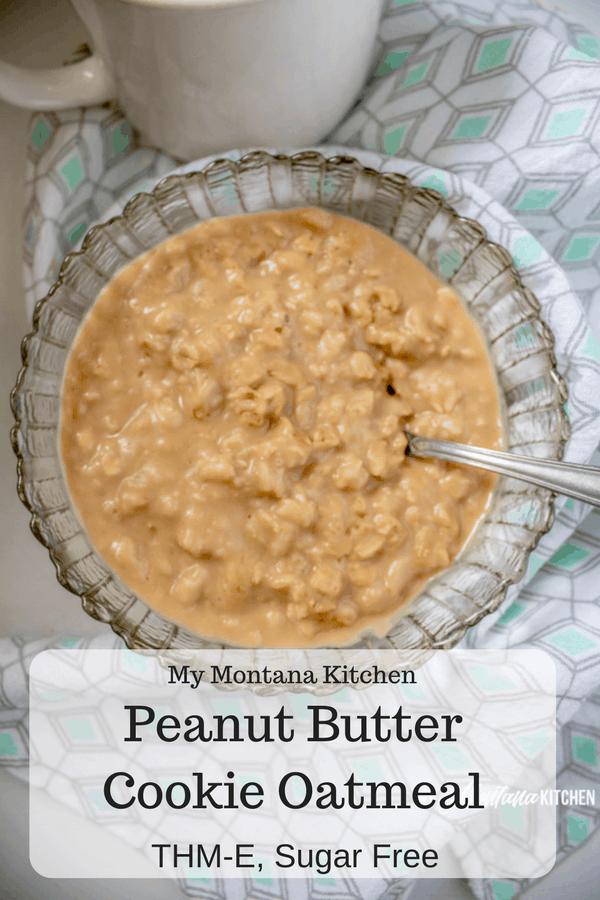 Peanut Butter Cookie Oatmeal
Peanut Butter Oatmeal that tastes like cookie dough? Yes, please! Rich and creamy, this peanut butter oatmeal will satisfy your sweet tooth at breakfast.
Print
Rate
Instructions
In a medium saucepan, over medium heat, combine all ingredients and bring to a simmer.

Let boil for 2-3 minutes, or until oatmeal begins to thicken.
Notes
*Note for Trim Healthy Mamas
You may notice that the fat content says 7 grams, which is over the 5 suggested for an E meal. The seven grams includes the naturally occurring fat in the oatmeal itself, which does not count towards the added 5 grams. Subtract the 3 grams for the oatmeal, and there are 4 grams of fat.
If you do not have access to the Trim Healthy Mama Gentle Sweet, you can use this DIY version of Low Carb Powdered Sugar.
Nutrition
Serving:
1
Recipe
|
Calories:
302
kcal
|
Carbohydrates:
35
g
|
Protein:
18
g
|
Fat:
7
g
|
Fiber:
8
g