We may earn money from the products/companies mentioned in this post. As an Amazon Associate I earn from qualifying purchases.
If Sugar Free Desserts are on your agenda this Christmas season, you've come to the right place. These sugar free dessert recipes are super easy, and many of them are no-bake and can be made ahead of time!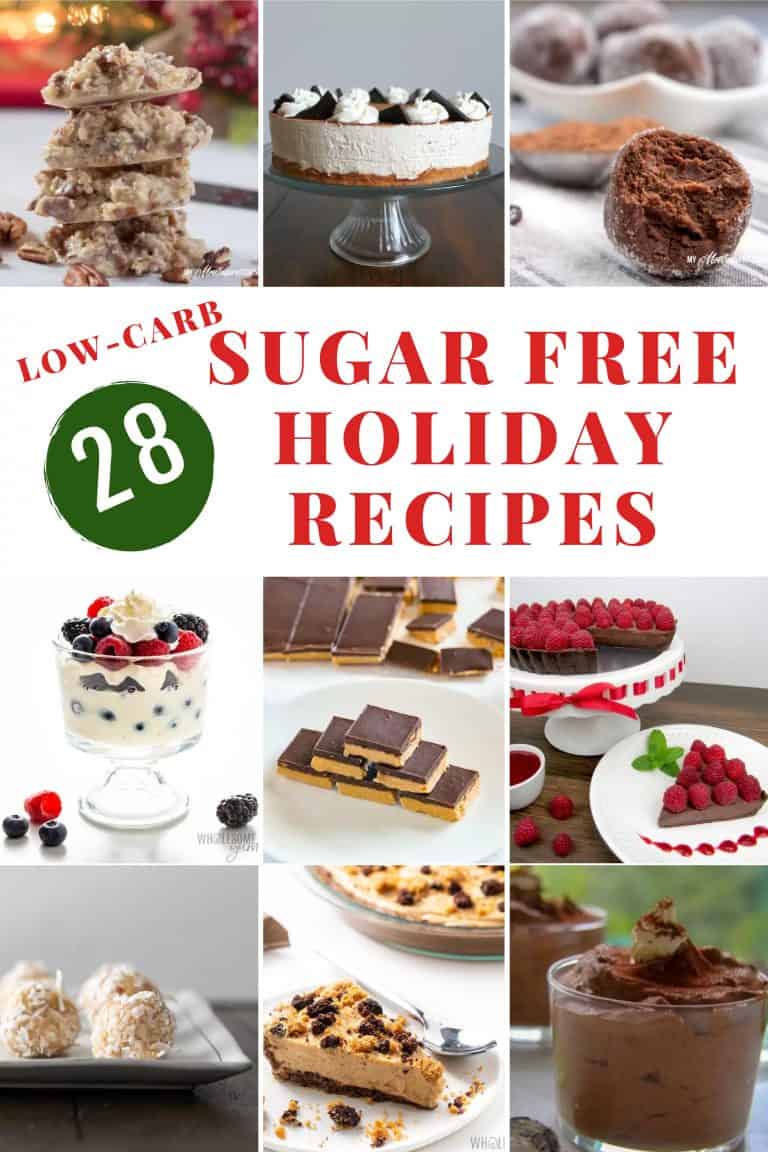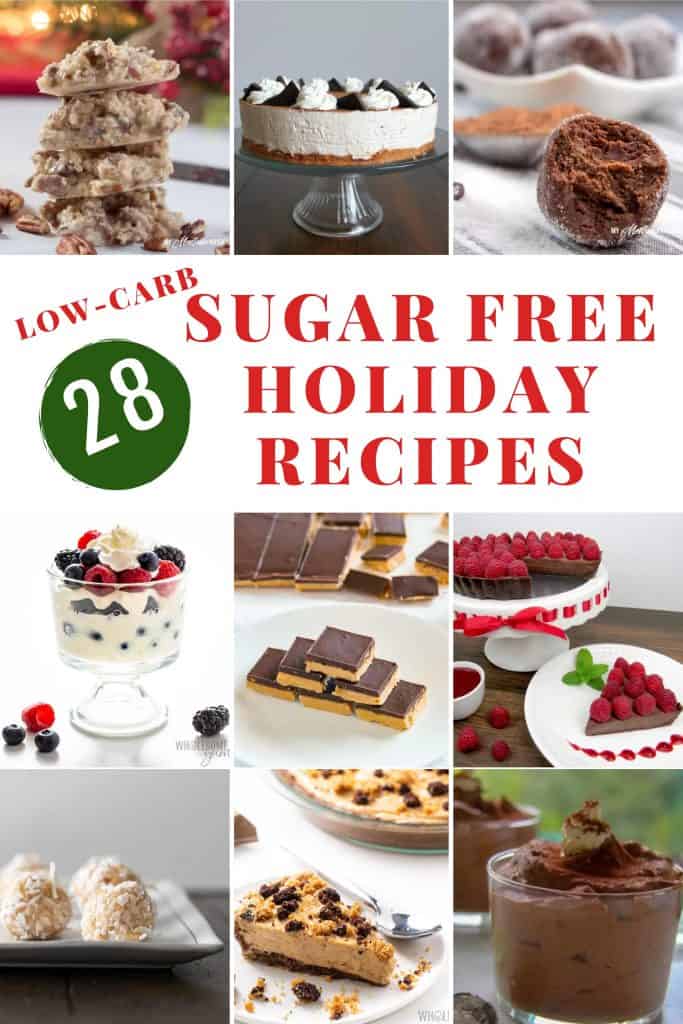 These low sugar desserts are a way to not feel deprived this holiday season. Each of these desserts is also low carb/keto and Trim Healthy Mama friendly!
You will find gluten free, sugar free desserts below to consider making for your Holiday feasts.
From truffles to peppermint bark and all things in between. You can even enjoy Homemade Sugar-Free Chocolate Ice Cream!
These tasty sugar free desserts will tickle your tastebuds - and you won't even know you are eating a "healthy" dessert.
Sugar Free Desserts
Cheesecake, cookies, no-bake desserts, and the list goes on. If you have some members of your family (or yourself) who needs a sugar free recipe, scroll through this list and find some great additions to your dessert table.
Sugar Free Desserts
Christmas Sugar Free Desserts that will dress up your Christmas dessert table. Sugar free treats that won't leave you feeling guilty!
What Are The Best Christmas Desserts That Are Sugar Free
I love finding desserts that will please my family and friends, and this list is filled with ideas!
Another perk is - if you make some of these desserts ahead of time, you have more time to enjoy with your family. Win-win!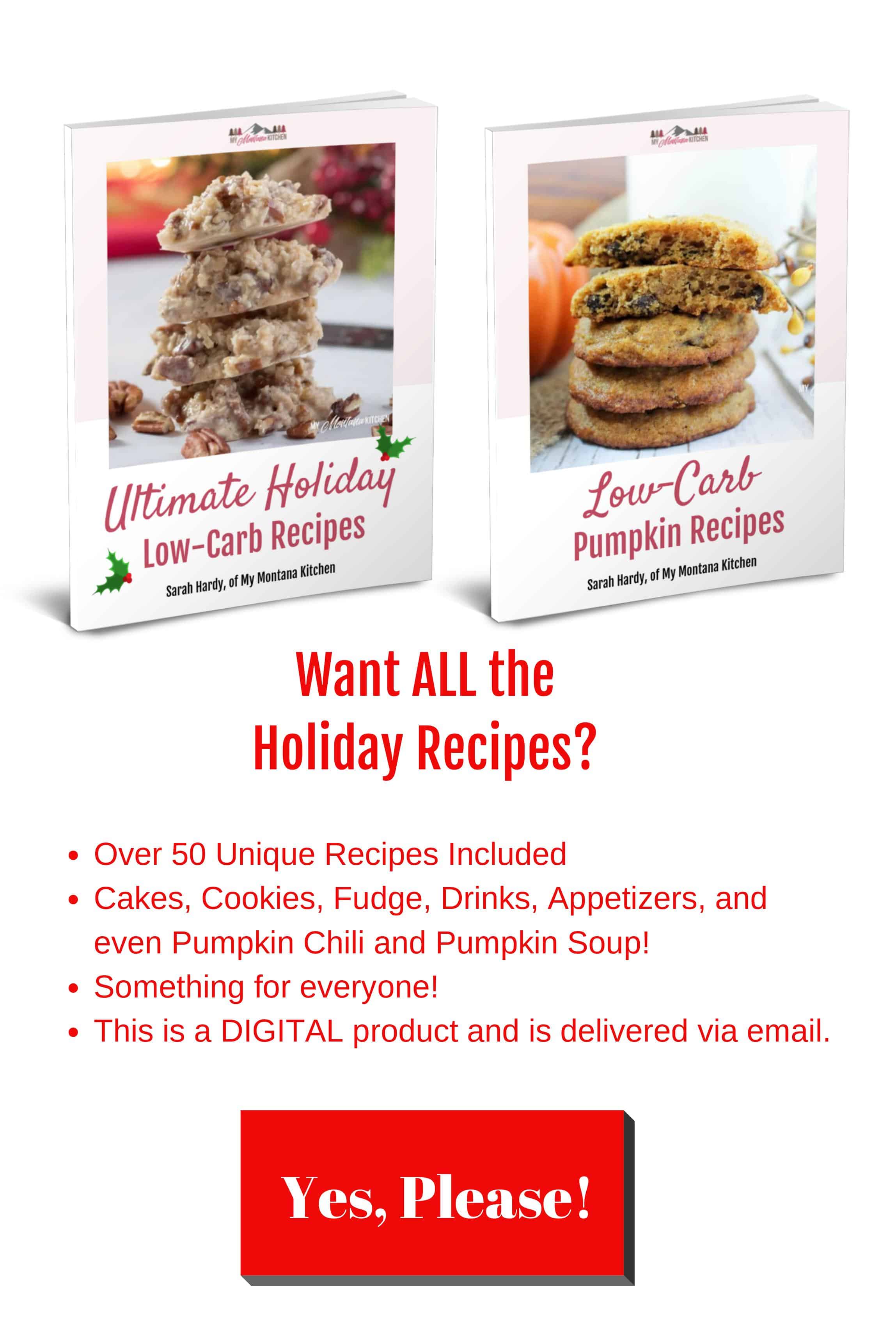 Are Sugar Free Desserts Good For Diabetics
If you are diabetic you will find that sugar-free desserts are a better alternative than a sugar-filled treat.
Each of these desserts are diabetic-friendly, and use alternative sweeteners.
What Is The Best Sugar Free Sweetener To Use For Desserts
You will find that the best sugar free sweetener to use may vary from recipe to recipe.
You will find that some recipes require a powder sweetener and other recipes work better with a liquid.
If you have a specific sweetener in mind you might be able to convert it to the right measurement to ensure you get the right sweetness to your recipe.
My all-time favorite sweetener is Gentle Sweet, which is a powdered combination of xylitol, erythritol, and stevia. Most of the time, I use this DIY recipe for Low Carb Powdered Sugar, which measures the same as Gentle Sweet.
Please be aware that xylitol is lethal to dogs, so if you have fur-babies, you may want to consider this Xylitol-Free version of Gentle Sweet.