We may earn money from the products/companies mentioned in this post. As an Amazon Associate I earn from qualifying purchases.
Are you looking for a way to make delicious meals without spending hours in the kitchen? Look no further than healthy sheet pan dinners!
These meals are not only tasty but also packed with the good stuff your body needs.
Let's look at sheet pan dinners and discover their benefits, popular ingredients, meal-planning tips, and 15 delicious recipes!
(There are 15 different recipes listed at the bottom of this post!)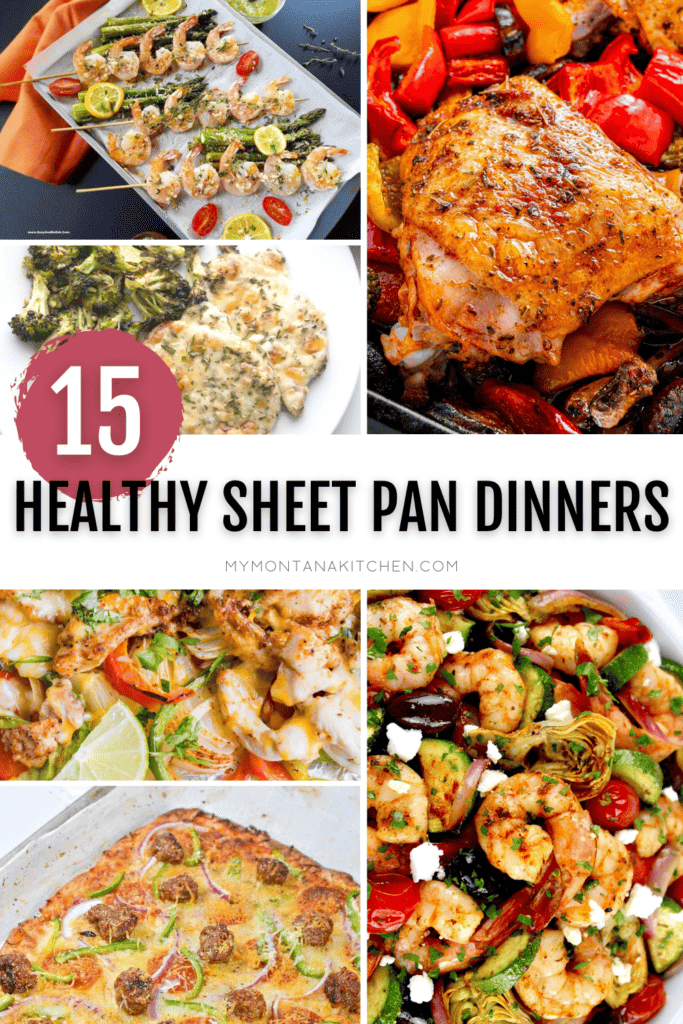 Benefits of Healthy Sheet Pan Dinners
Time-saving Meal Prep for healthy meals
With these easy dinners, you can cook your whole meal in one pan.
There's no need to juggle multiple pots and pans. This means less time cooking and more time for fun things!
Balanced Nutrition
These meals include a mix of protein (like chicken, fish, or tofu) and colorful veggies.
That's like a rainbow on your plate, and each color brings different nutrients to make you strong and healthy.
Easy Clean-up
Cooking on just one pan means less mess to clean up afterward.
That's good news for you (and whoever helps with the dishes)!
Variety of Ingredients
You can use lots of different foods in these healthy one pan wonders!
Chicken, fish, veggies, quinoa, sweet potatoes, broccoli, asparagus, carrots, and green beans – all can become part of your tasty creations.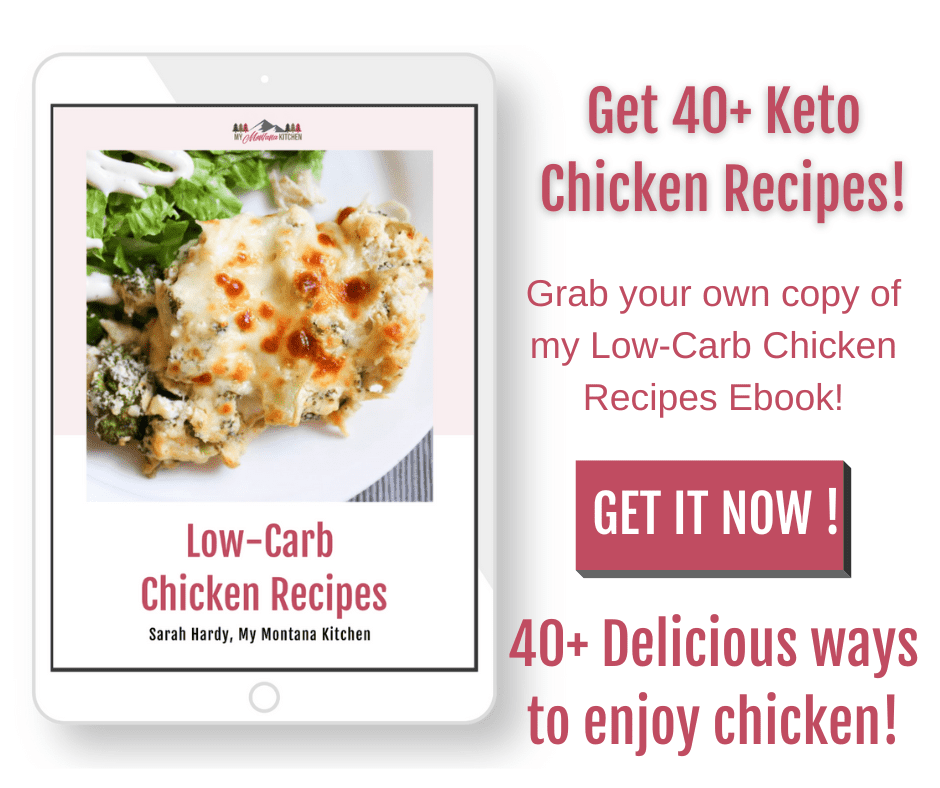 Popular Ingredients for Healthy Sheet Pan Dinners
Chicken
Chicken is an exceptional source of lean protein, making it a valuable addition to your meal.
Protein serves as the building blocks for muscle development and repair. By including chicken in your meals, you're providing your body with the necessary nutrients to foster muscle growth and enhance strength.
Vegetables
The vibrant array of vegetables, such as broccoli, carrots, and asparagus, introduces a plethora of vitamins and energy into your one pan dinners.
These vegetables, resembling a colorful palette, are brimming with essential nutrients that bolster your overall health. Vitamins in vegetables support various bodily functions, including maintaining sharp vision, promoting supple skin, and fortifying bone health.
Quinoa
Quinoa stands out as an exceptional grain choice due to its rich protein content. Protein serves as a satiating nutrient that curbs hunger and provides sustained energy.
Incorporating quinoa into your sheet pan meals ensures that your body remains content and fueled throughout your day.
This grain's protein density is particularly valuable for individuals seeking plant-based protein sources as part of their dietary plans.
Sweet Potatoes
Sweet potatoes are a nutrient-rich alternative to traditional starches, offering a delectable touch of natural sweetness.
These tubers are packed with essential vitamins that contribute to various aspects of your well-being.
Despite their naturally sweet taste, sweet potatoes are distinct from sugary treats, aligning perfectly with health-conscious dining choices.
Broccoli, Asparagus, Carrots, Green Beans
Broccoli, rich in vitamins, fortifies your immune system and supports cellular health.
Asparagus acts as a natural diuretic, promoting detoxification and maintaining balanced bodily functions.
Carrots, with their vibrant hue, supply beta-carotene, which supports vision and immune function.
Green beans offer a fibrous boost to aid digestion and provide vitamins for optimal growth.
Meal Planning for Healthy Sheet Pan Meals
Preparation Tips and Tricks: Chop veggies ahead of time for quicker cooking.
When you're getting ready to make a delicious and healthy dinner, think about getting your veggies all chopped up before it's time to cook.
This can make cooking time faster and easier. Imagine having colorful peppers, crunchy carrots, and tasty broccoli already cut and ready to go.
It's like having a head start on making your dinner, and you'll be eating sooner!
Batch Cooking Ideas: Make extra and save leftovers for another day.
Here's a clever idea: when you're making your healthy, delicious dinner, think about making a little extra.
Those extra portions can be your future meals! Just store them in the fridge for the next day or in the freezer for a different time.
This way, you're not only saving time on cooking, but you're also ensuring you have a tasty, ready-made meal whenever you need it.
Seasonal Ingredient Selection: Use veggies that are in season for the freshest flavors.
Veggies have their own special seasons when they taste their best. Think about summertime tomatoes or cozy winter squash.
When you pick veggies that are in season, they're fresher and more flavorful. It's like choosing the perfect time to enjoy their deliciousness.
So, check what's in season and let those flavors shine in your healthy dinners
Sheet Pan Meal Preparation Tools and Equipment
Sheet Pan Selection: Choose a pan with edges to catch yummy juices.
Imagine your sheet pan dinner in action: chicken sizzling, vegetables roasting, and flavorful sauces mingling together. As these elements cook and combine, they release delectable juices. These juices are like pockets of intense flavor that you don't want to let go to waste.
By opting for a sheet pan with edges, you're setting the stage for a delicious dinner. The raised sides of the pan act as protective walls, preventing those flavorful juices from escaping. Instead of losing them to the bottom of your oven, the edges of the pan gather and hold onto these savory flavors.
Healthy sheet pan meals are your secret weapon for making tasty, nutritious meals without all the fuss. With a variety of ingredients, simple recipes, and easy clean-up, you'll be a mealtime hero in no time. So grab your pan, gather your favorite foods, and let the sheet pan dinners begin!
I've gathered some delicious and healthy one-pan meals from my blogging friends; just click on the ones you want and it will take you right to the recipes!
Healthy Sheet Pan Dinners