We may earn money from the products/companies mentioned in this post. As an Amazon Associate I earn from qualifying purchases.
Pork chops wrapped in bacon and grilled to crispy perfection. There is so much to love about this recipe - no special ingredients and it is super simple! This recipe is low carb and a Trim Healthy Mama S Fuel.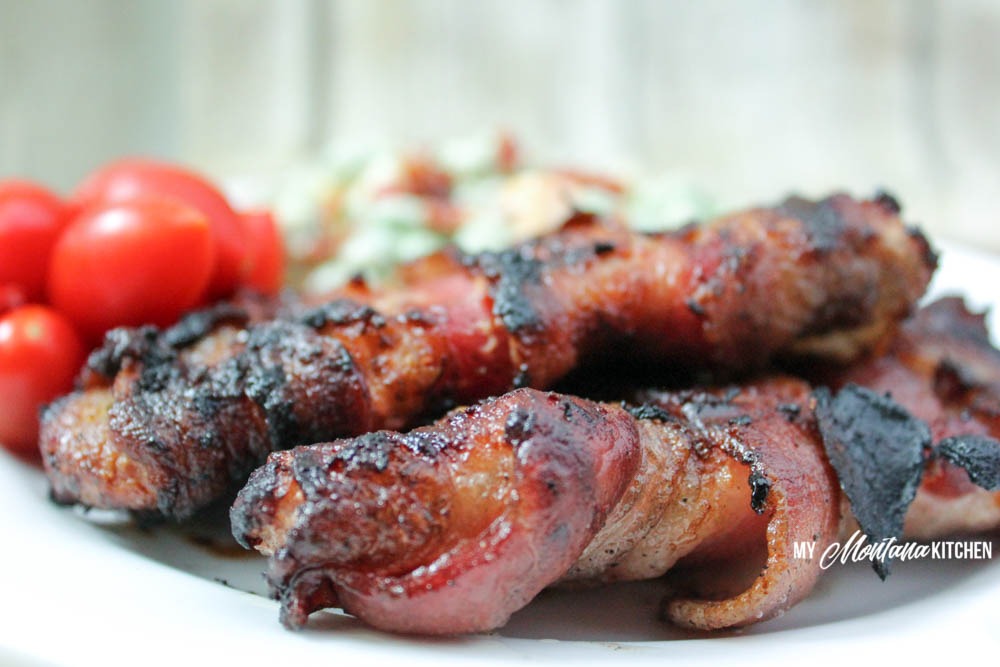 (This post contains affiliate links, which provide me with a small compensation when you purchase your products through my links. Thank you for your support!)
If you have a husband or teenage boy who are not fully on-plan, this is a recipe you need to add to your menu! This is sure to satisfy even the pickiest eater! I mean really, who doesn't like bacon? Grilled on your grill, the bacon turns crispy on the outside, with a tender pork chop on the inside. Perfect!
I hesitate to even post this - is it even truly a "recipe?" It is so simple - but I know people are looking for simple and easy recipes. This is a perfect entree for a summer meal. Served with pea salad (recipe coming soon) or a side salad and some roasted vegetables, you have an amazing dinner without a lot of effort! (My favorite kind!)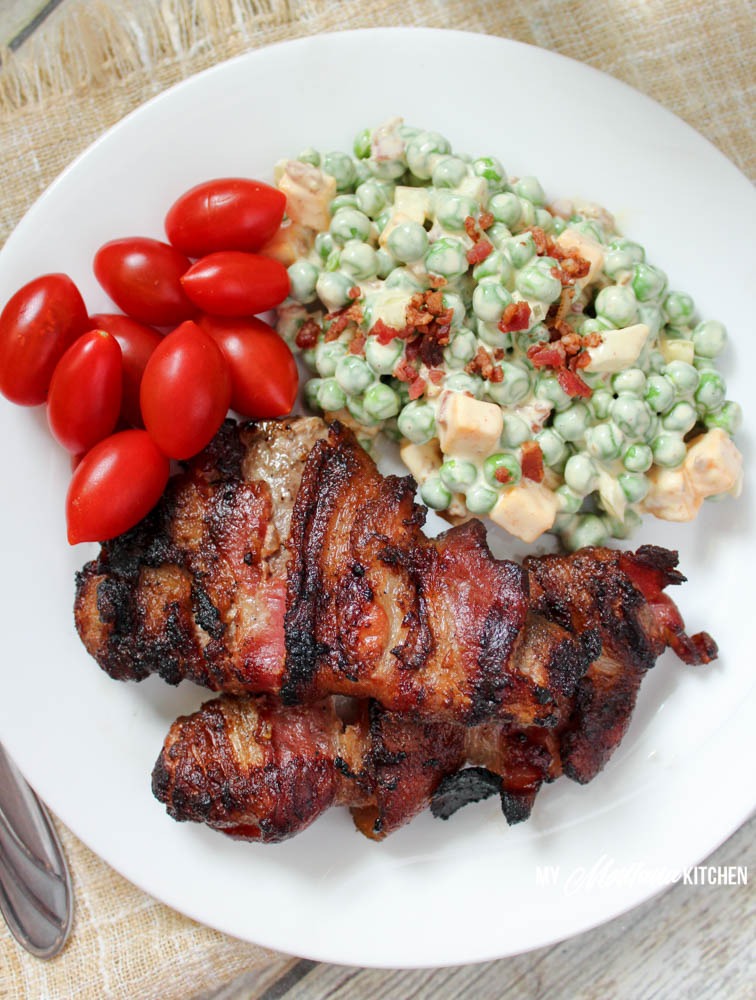 Now, I should let you know that my husband did all the cooking on this one. He is the grill-man. I have only grilled once in my life! I find it interesting that usually either the husband or the wife grills, but not both. Growing up, my Mom was always the grill-master. I don't think I ever saw my Dad grill. In my husband's family it is the opposite - his Dad always did the grilling. I'm very content to keep it that way in our family as well!
So just between us . . . if your husband does the grilling in your family . . . this recipe will almost give you a night off cooking! Hurrah for that! Plus, grilling means you do not have to heat up your kitchen in the summer time. Another win! And did I mention that there are no special ingredients? Make that three wins!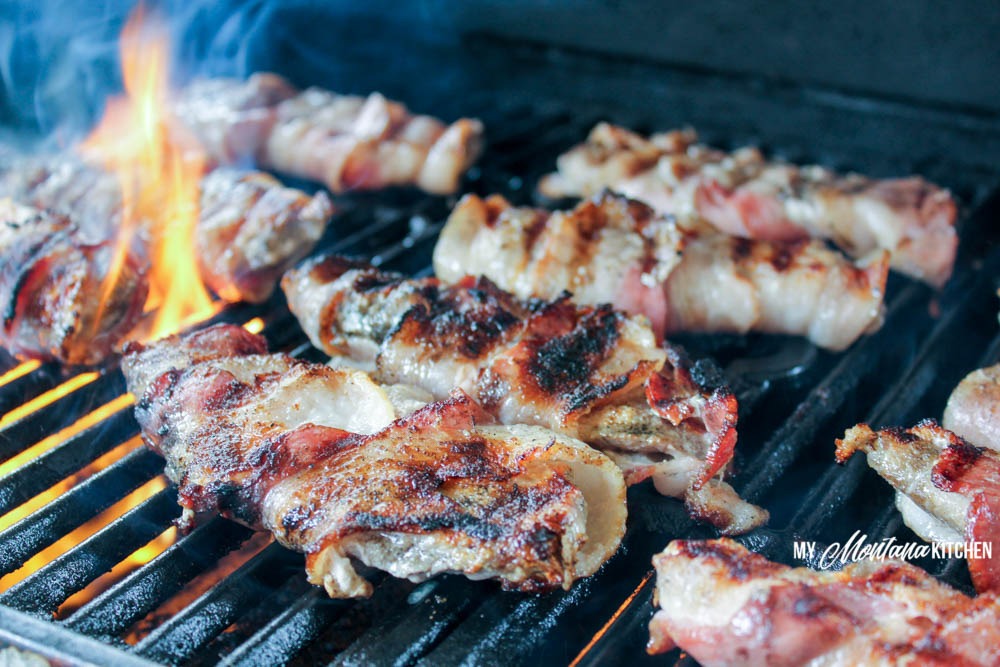 My family devoured these - and I think your family will do the same!
So, what do you need for this recipe?
2 Pounds Boneless Pork Chops
1 Pound Uncooked Sliced Bacon
Garlic Salt
Onion Powder
Toothpicks (optional, to hold the bacon on the pork)
Be sure to sign up with your email address so you can receive all my new recipes delivered right to your inbox! (Look for the sign-up box at the very top of this page.) Also, be sure to follow me on Facebook, Pinterest, Instagram, and Twitter!
Also, I have an ebook for sell – "My Top 10 Low Carb Dessert Recipes." Click the link to check it out!

Ingredients
2

Pounds

Boneless Pork Chops

1

Pound

Uncooked Sliced Bacon

Toothpicks

optional, to hold the bacon on the pork
Instructions
Preheat grill.

Season each side of your pork chops with garlic salt and onion powder.

Wrap each pork chop securely with 1 slice of bacon (or however much bacon you want)!

Grill over medium high heat until bacon is crispy on each side.
Notes
You can use toothpicks to secure the bacon if you so desire.