We may earn money from the products/companies mentioned in this post. As an Amazon Associate I earn from qualifying purchases.
A refreshing and sparkling version of the popular Good Girl Moonshine, made popular by the Trim Healthy Mama Community. (The Zevia giveaway has ended.)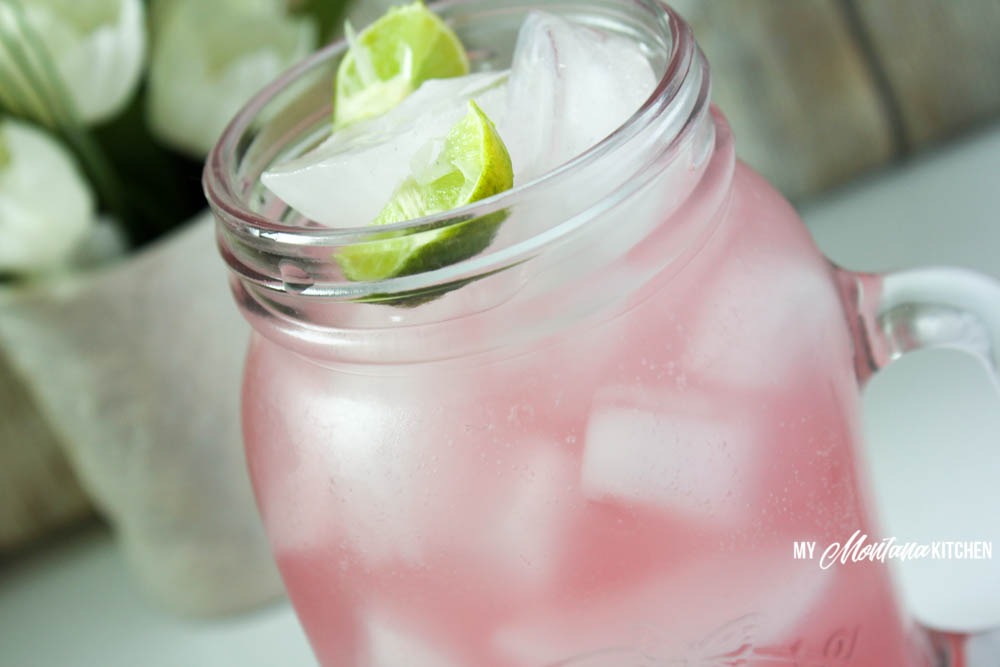 (This post contains affiliate links, which provide me with a small compensation when you purchase your products through my links. Thank you for your support!)
I love Good Girl Moonshine, and I try to drink at least one quart every day. Sometimes I drink a couple of them! And thats ok, because it is full of healthy benefits. Now, you may be scratching your head . . . Good Girl Moonshine? This is a drink made with Apple Cider Vinegar and Ginger. It is completely non-alcoholic, and full of health-promoting properties. I've never been able to drink the plain original version, but I have always loved it with brewed herbal tea and extracts.
(By the way, we call it "Sunshine" at our house - people do look at you strange when your kids ask for "moonshine.")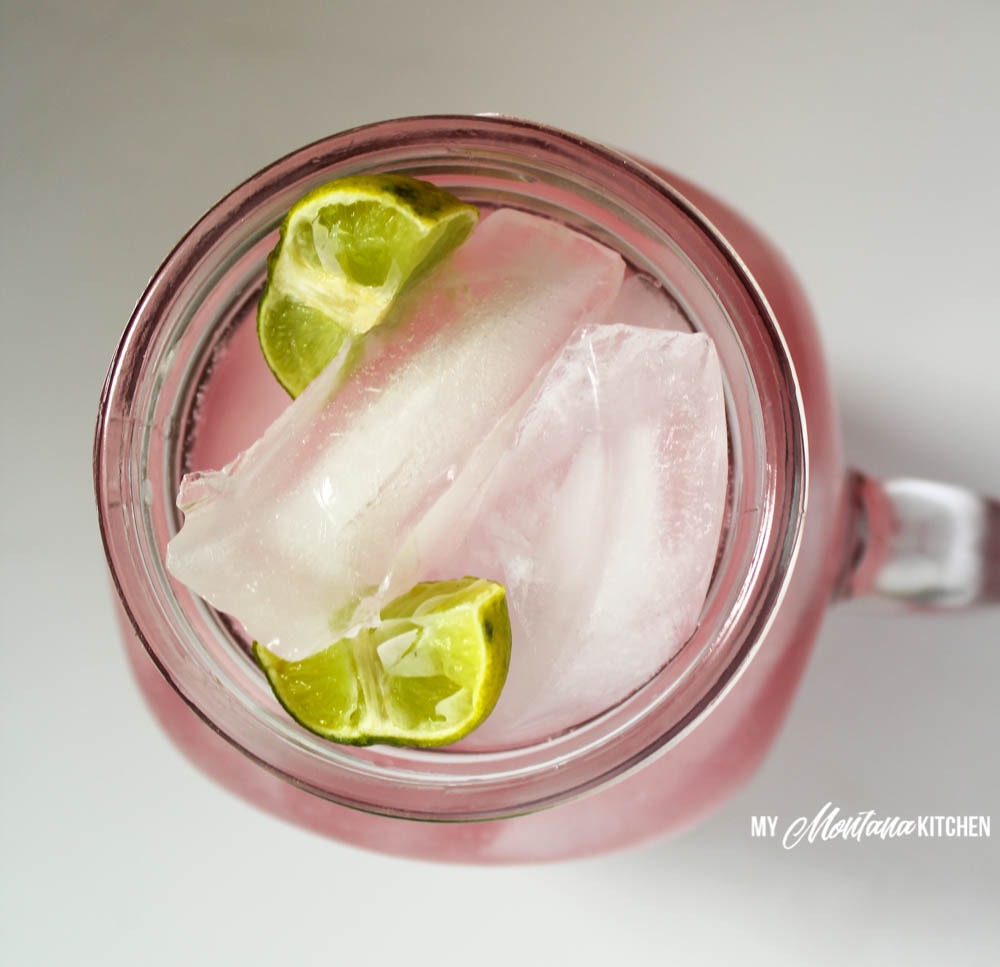 A note on the ingredients:
Apple Cider Vinegar (with the Mother)
Can help regulate blood sugar
Can help you feel full, so you eat less
Can help lower cholesterol
Can aid in removing toxins from your body
Can act as a digestive aid
Can help with headaches
For more ideas on how to use Apple Cider Vinegar, check out my source here.
Fresh Ginger Juice:
Can help with nausea
Ginger can help guard against inflammation
May help lower blood sugar
Can help treat indigestion
May reduce menstrual pain
Can help fight infections
For more ideas on how to use ginger and its benefits, check out my source here.
With all those benefits, why wouldn't you want to drink it every day? Sometimes I get in a rut with my GGMS, so I have a few tricks I use to switch things up.
I've recently started adding sparkling water or Zevia colas to my GGMS.
When Zevia graciously told me they would send me some of their products to review, I was so pleased, and I already knew what I wanted to make with them.
Sparkling Good Girl Moonshine!
The zingy fizz takes it to a whole new level!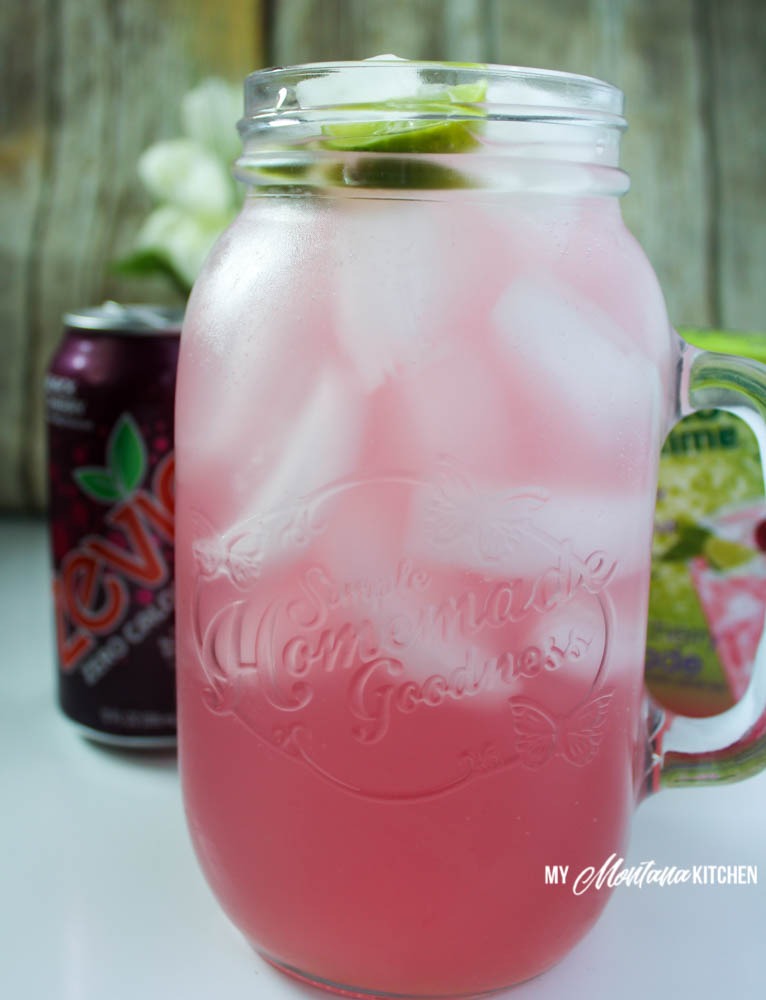 For this particular drink, I paired the Black Cherry Zevia (which is my favorite) with a True Lime Black Cherry drink packet. (Now, a quick note about those True Lime Packets - there are trace amounts of sugar, but they have been "approved" for use by Trim Healthy Mamas. They are also sweetened with stevia.)
If you do not want to use the packets, simply brew 2 Black Cherry Herbal Tea bags, and sweeten with stevia. The result - a fizzy, fruity, fun summer drink that will make your tastebuds sing and your health thank you!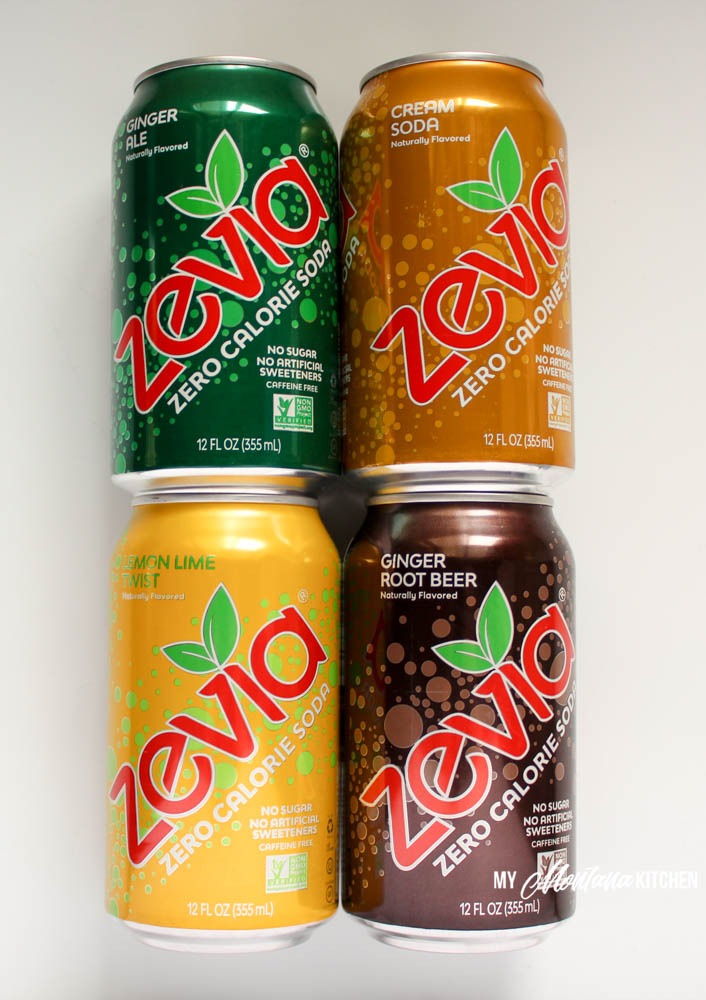 There are so many options for these - the Ginger Ale Zevia would be great mixed with the original version of GGMS. The Lemon-Lime Twist would be great paired with a lemon tea and with a bit of added stevia for extra sweetness. I also love to use the Zevia Sparkling Water for these - the Blackberry or Lime are good in just about any flavor!
Since I love Zevia products so much, I decided to give you a chance to win a 24 pack of their drinks! The winner will receive a variety pack, which contains 2 cans of each flavor - Cola, Ginger Root Beer, Ginger Ale, Cream Soda, Grape, Black Cherry, Lemon Lime Twist, Orange, Mountain Zevia, Dr. Zevia, Caffeine Free Cola and Grapefruit Citrus. An awesome assortment - all sugar free and sweetened with stevia! Zevia products are also non-GMO, gluten free, vegan and kosher, AND clear in color! No additives or artificial colors! (Scroll to the very bottom of this post for the form to enter the giveaway!)
I love using Zevia drinks for those times when I am really craving a coke. I can pop open one of these (Black Cherry is my favorite), and enjoy a sweet fizzy drink without spiking my blood sugar! Thank you, Zevia, for a great product!
If you want more GGMS recipes to try, be sure to try my favorite - Tropical Punch Good Girl Moonshine!
Be sure to sign up with your email address so you can receive all my new recipes delivered right to your inbox! (Look for the sign-up box at the very top of this page.) Also, be sure to follow me on Facebook, Pinterest, Instagram, and Twitter!

Instructions
In a 1 quart mason jar, mix 1 cup water with the True Lime Black Cherry packet.

Stir well, then add Apple Cider Vinegar and Ginger Juice.

Add 1 can of Zevia Black Cherry Soda.

Fill the jar with ice until liquid reaches the top of the jar.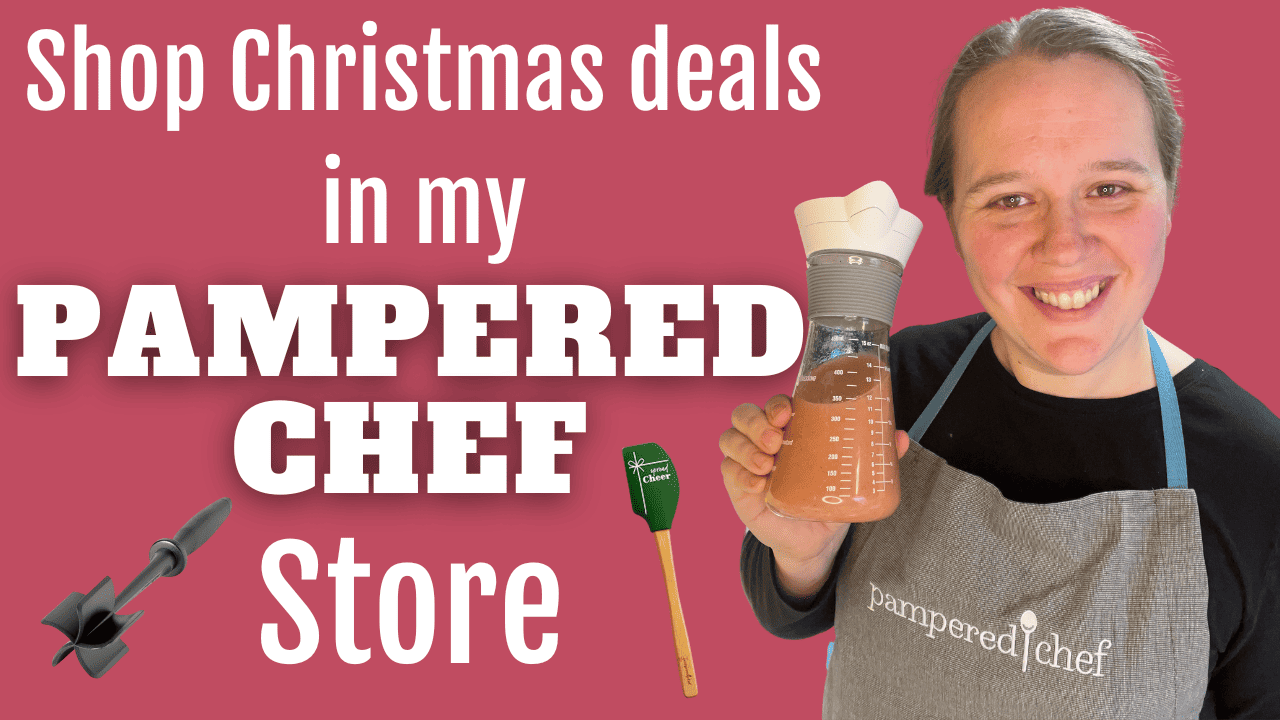 Legal stuff: Legal stuff: Giveaway ends June 3, 2017 at 12:00 AM MST. Open to Residents of the US only. Winner will be selected randomly through rafflecopter. The winner will be emailed and notified on my Facebook page, My Montana Kitchen. Winners have 48 hours to respond before a new winner is selected. My opinions are my own. Facebook, Twitter and Instagram are in no way associated with this giveaway.  By providing your information, you are providing your information to me and me alone.  I do not share or sell information and will use any information only for the purpose of contacting the winner.
Reader Interactions