2 Ingredient Fudge
An easy, 2 ingredient fudge recipe that is perfect for the Holidays! Honestly, no one will ever know that this is not full of sugar and carbs!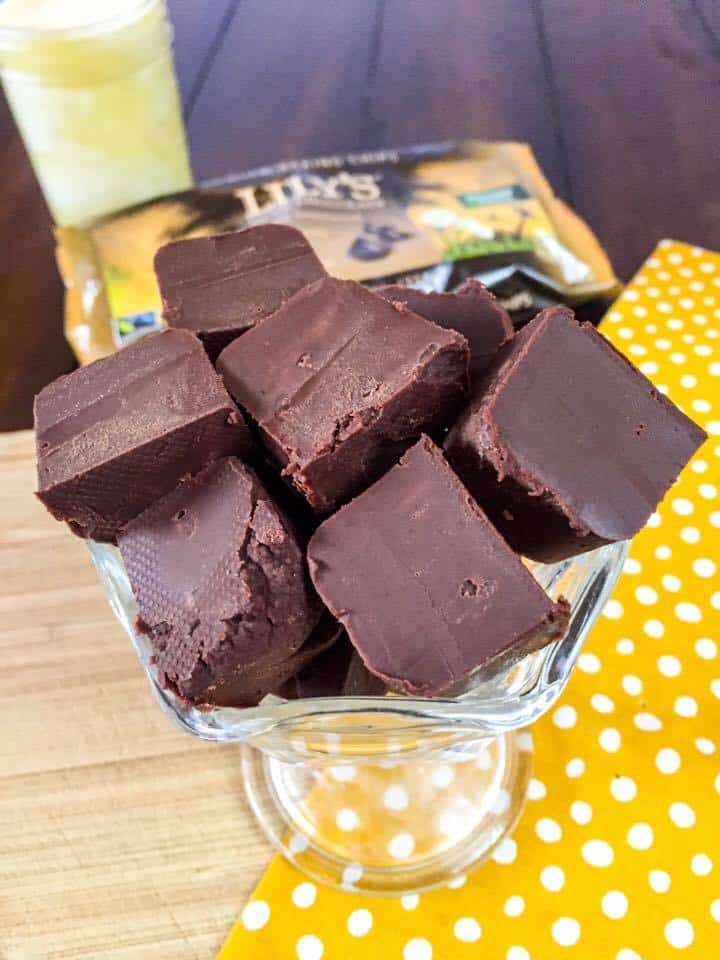 (This post contains affiliate links which provide me with a small commission when you make a purchase through those links. The profits go to the support of my family and this blog. Thank you!)
Fudge brings back warm memories to me! We only had fudge at Christmas time – it was just something special that we only expected at that time of year. Growing up our neighbor would make us a beautiful tin of fudge, and my sister and I always looked forward to it! It was finally Christmas time when she brought fudge to us!
This fudge brings back those warm fuzzy feelings (but without the sugar crash)!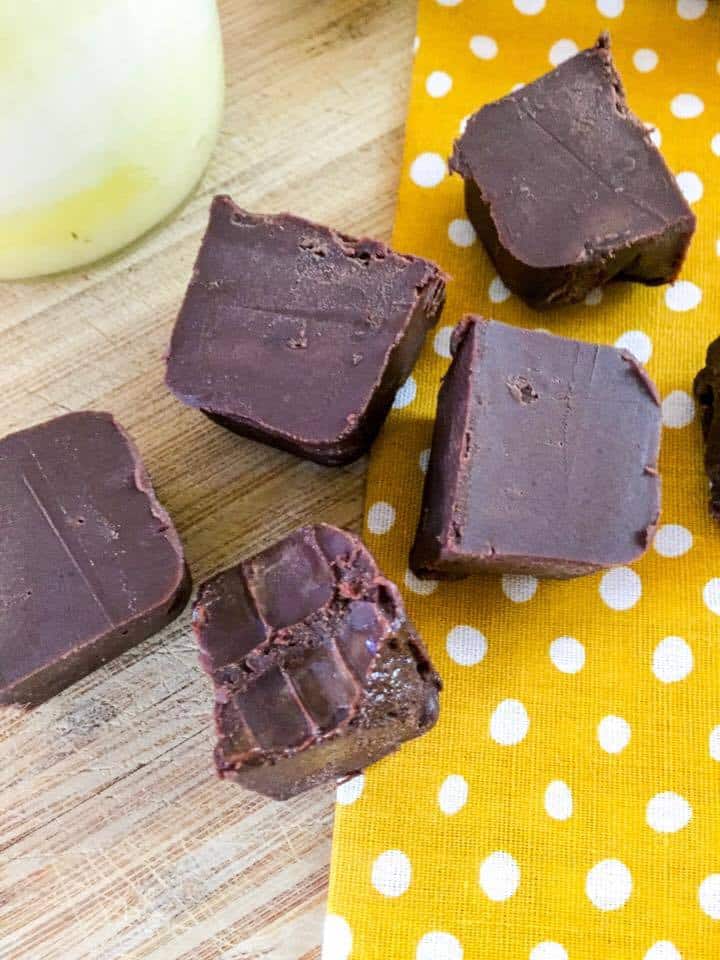 Now, I should make a qualifying statement – this fudge is two ingredient if you already have the sweetened condensed milk ready. So, maybe I should say this is 5 ingredient fudge. But lets not quibble over numbers – the important thing is that you need to make it!
I try to have at least one cup of this Low Carb Sugar Free Sweetened Condensed Milk in my fridge at all times. This ensures that I can have easy fudge in 10 minutes!
This milk is good for so many things! (Think Almond Joy Cookies and Homemade Coffee Creamer.) Delicious!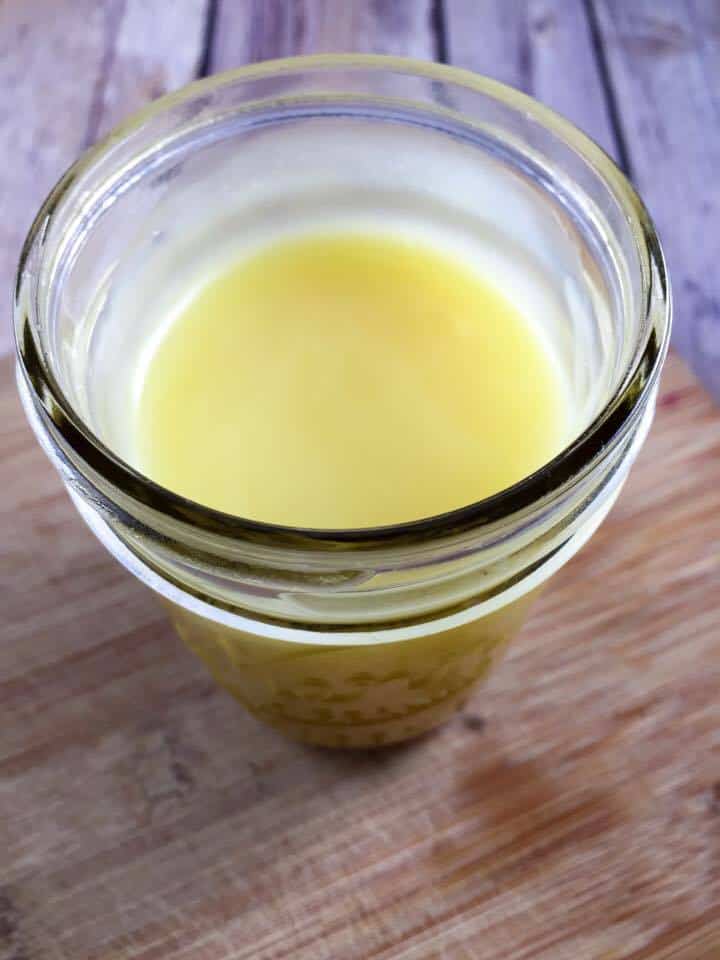 Many of you have no doubt heard of Microwave Fudge – sweetened condensed milk and chocolate chips. This is my healthy take on that.
You can make it in the microwave, or you can melt them together on the stove. You choose! It is perfect for the Holiday season, because it is so fast!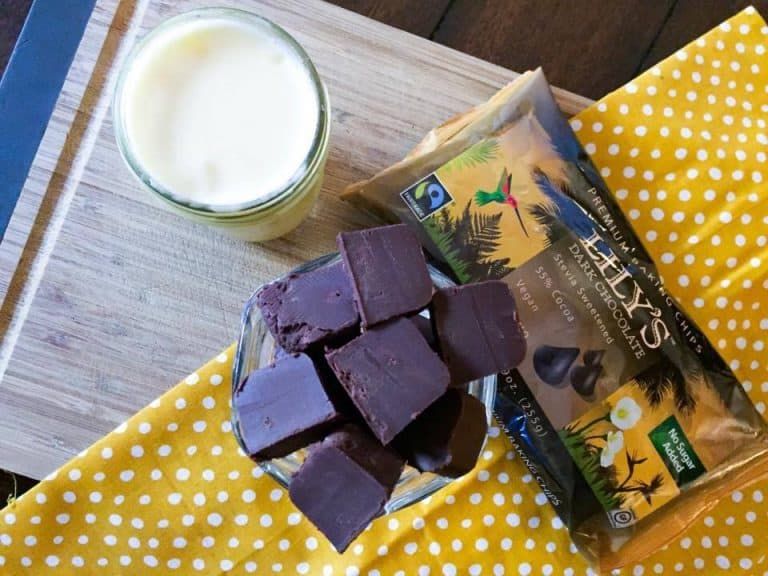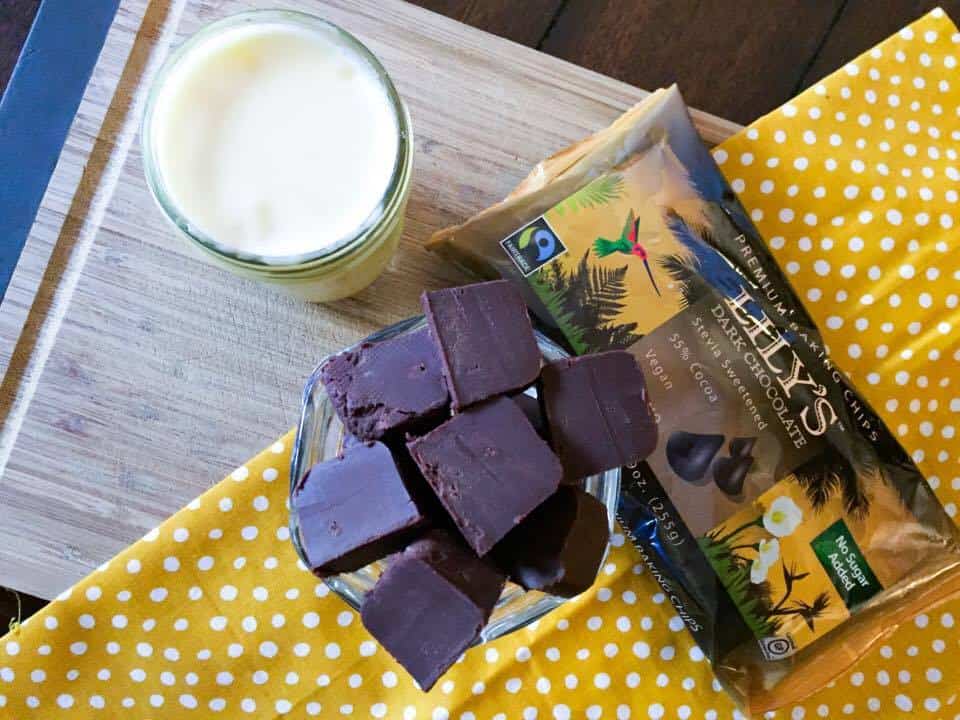 It gets you out of the kitchen and spending time with your family – and that is one of the things the Holiday season is all about!
I kept this original recipe simple – but feel free to add chopped nuts if you want.
You can also make any amount you want. If you just want a few pieces of fudge, you can make just a few. If you want a whole pan, its easy to do!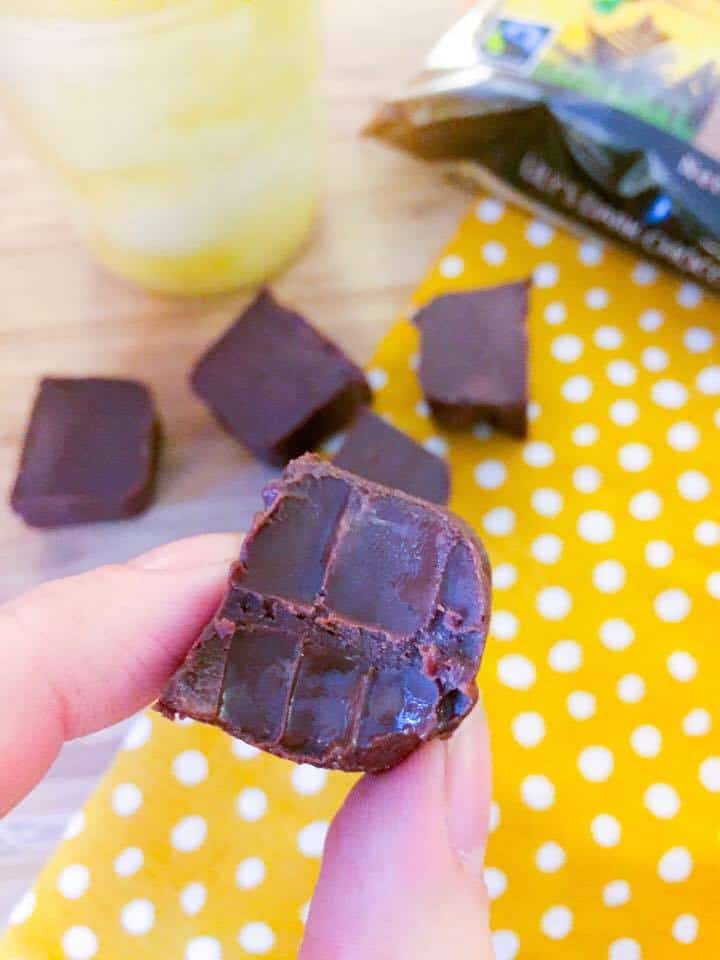 I am also super excited about a fudge recipe I will be sharing with you soon – Mounds Fudge. Oh, I cannot wait!!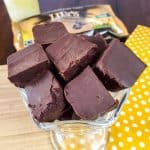 2 Ingredient Fudge (Low Carb, Sugar Free, THM-S)
Only 2 Ingredients, and you have rich, velvety, chocolate fudge - but without any guilt!
Instructions
Combine both ingredients in a microwave safe container, and microwave for 1 minute.

Stir, and microwave in 10 second intervals until chocolate chips are completely melted.

Pour into molds and freeze until solid.
Recipe Notes
I made my fudge in an ice cube tray with a silicone bottom (similar to these
). After popping them out, I cut them in half for generous serving pieces. This gave me 24 pieces of fudge. The neat thing about this fudge is that you use equal parts of the milk and chocolate chips to make as much or as little fudge as you want. If you only want a small amount, only use 1/4 cup milk and 1/4 cup chocolate chips.
Nutrition Facts
2 Ingredient Fudge (Low Carb, Sugar Free, THM-S)
Amount Per Serving (1 Piece)
Calories 112
Calories from Fat 77
% Daily Value*
Total Fat 8.5g 13%
Cholesterol 29mg 10%
Sodium 14mg 1%
Total Carbohydrates 1.3g 0%
Protein 1g 2%
* Percent Daily Values are based on a 2000 calorie diet.