We may earn money from the products/companies mentioned in this post. As an Amazon Associate I earn from qualifying purchases.
5 simple recipes for Sugar Free Fudge. No one will ever be able to guess that these fudge recipes are low carb and sugar free!
Sugar Free Fudge
Whether you like chocolate, peanut butter, (or a mix of both) or even coconut, we have you covered with these delicious healthy fudge recipes!
How to Make Sugar Free Fudge
Making low carb fudge doesn't really have to be difficult. In fact, it is rather simple!
First of all, you need to gather your ingredients, and see if there is anything that needs to be made ahead of time (see next step).
Having all your ingredients ready BEFORE you begin is one of the ways to make this process much quicker (and EASY)!
A lot of these recipes are simply dump, stir, and freeze! It really can be that simple!
Sugar Free Condensed Milk
For several of the fudge recipes listed here, you need Low Carb Sweetened Condensed Milk. I get a lot of questions about this. "Where do you buy Sugar Free Sweetened Condensed Milk?" "Help, I want to make the fudge, but I've never seen that condensed milk in stores!"
The simple answer, of course, is that you make it yourself! And it really is very simple to make. You can see the full recipe for Low Carb, Sugar Free Sweetened Condensed Milk by clicking here. (There is even a video to show you exactly how to make it!)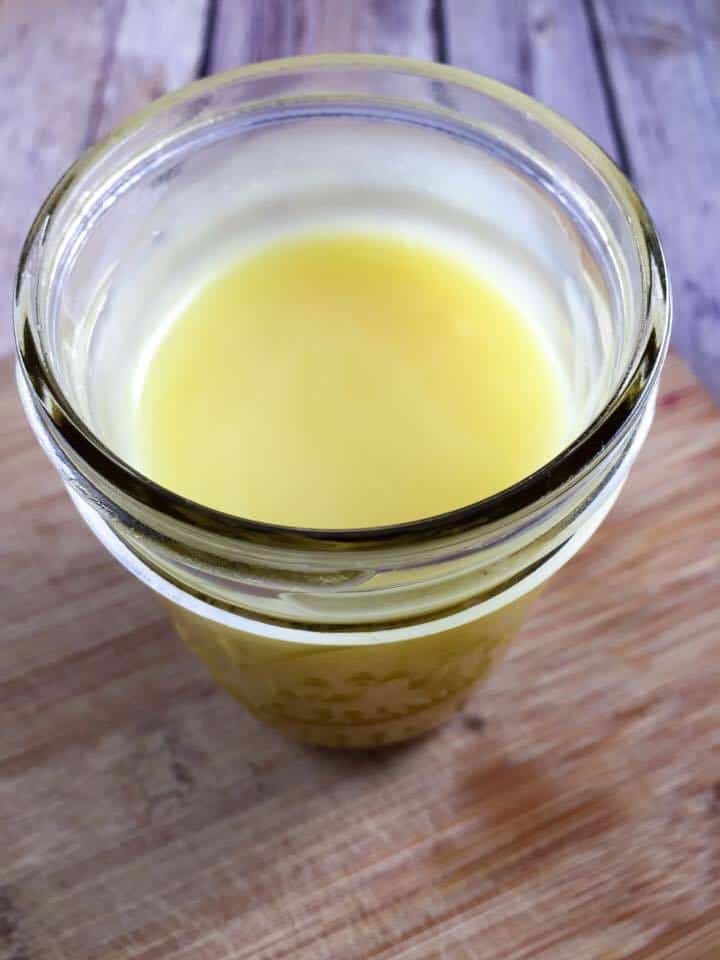 I would suggest making up several batches of this and storing it in your refrigerator. Then, whenever you need a quick sweet treat, you can easily whip up one of these fudge recipes!
My all-time favorite sweetener is my Low Carb Powdered Sugar. It measures the same as THM Gentle Sweet, but you can make it at home. I always have it in my pantry – and is the closest taste to real sugar that I have found!
How to Make Dairy Free Keto Fudge
But what if you are dairy free? Does that mean you cannot enjoy sugar free fudge?
Nope! Of course not! In any of the recipes listed below, you can sub my 2 Ingredient Dairy Free Sweetened Condensed Milk for the Low Carb Sweetened Condensed Milk.
That way you can make your fudge, and eat it too! (All while staying dairy free!)

Have you ever tried a fudge recipe with sweetened condensed milk before? They are sooo good, not to mention easy to make. Bonus? It's a microwave fudge recipe — you don't even need to turn on your stove.
Now what if I told you that you could make a sugar free low carb fudge recipe with sweetened condensed milk?
No, it's not too good to be true! Well, the 2 ingredient low carb fudge tastes almost too good to be true, but the recipe isn't. It's simple, fast, and fun to make.
And you can find the best price on Lily's Chocolate Chips here!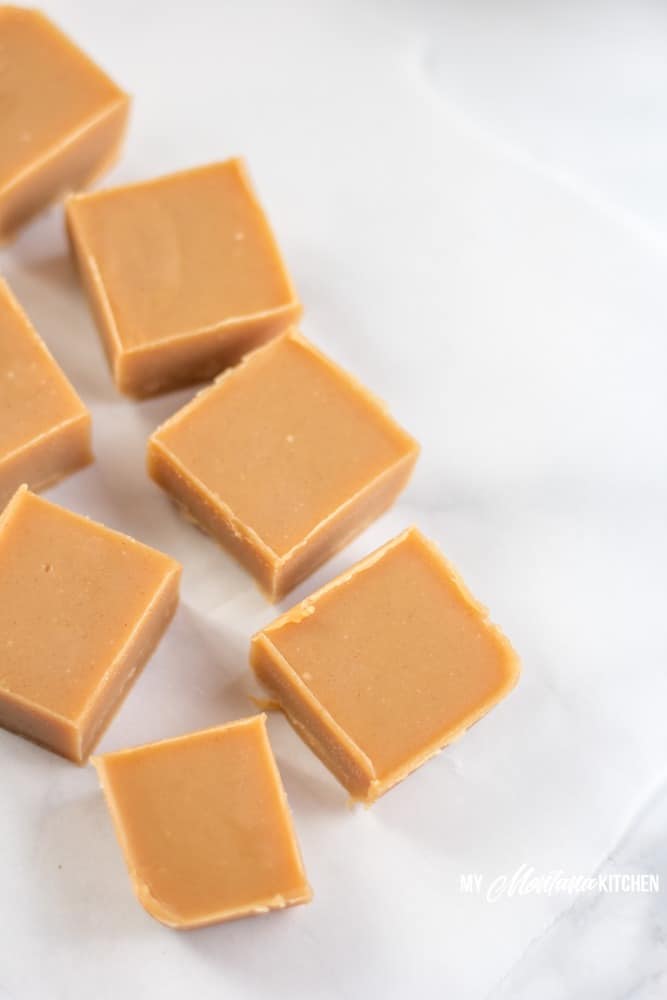 This rich low carb peanut butter fudge is easy, tastes delicious, and no-one will no it is sugar free (and only 2 ingredients)!
With only two ingredients and 2 net carbs per serving, this peanut butter fudge recipe will have you out of the kitchen and spending time with your family in no time!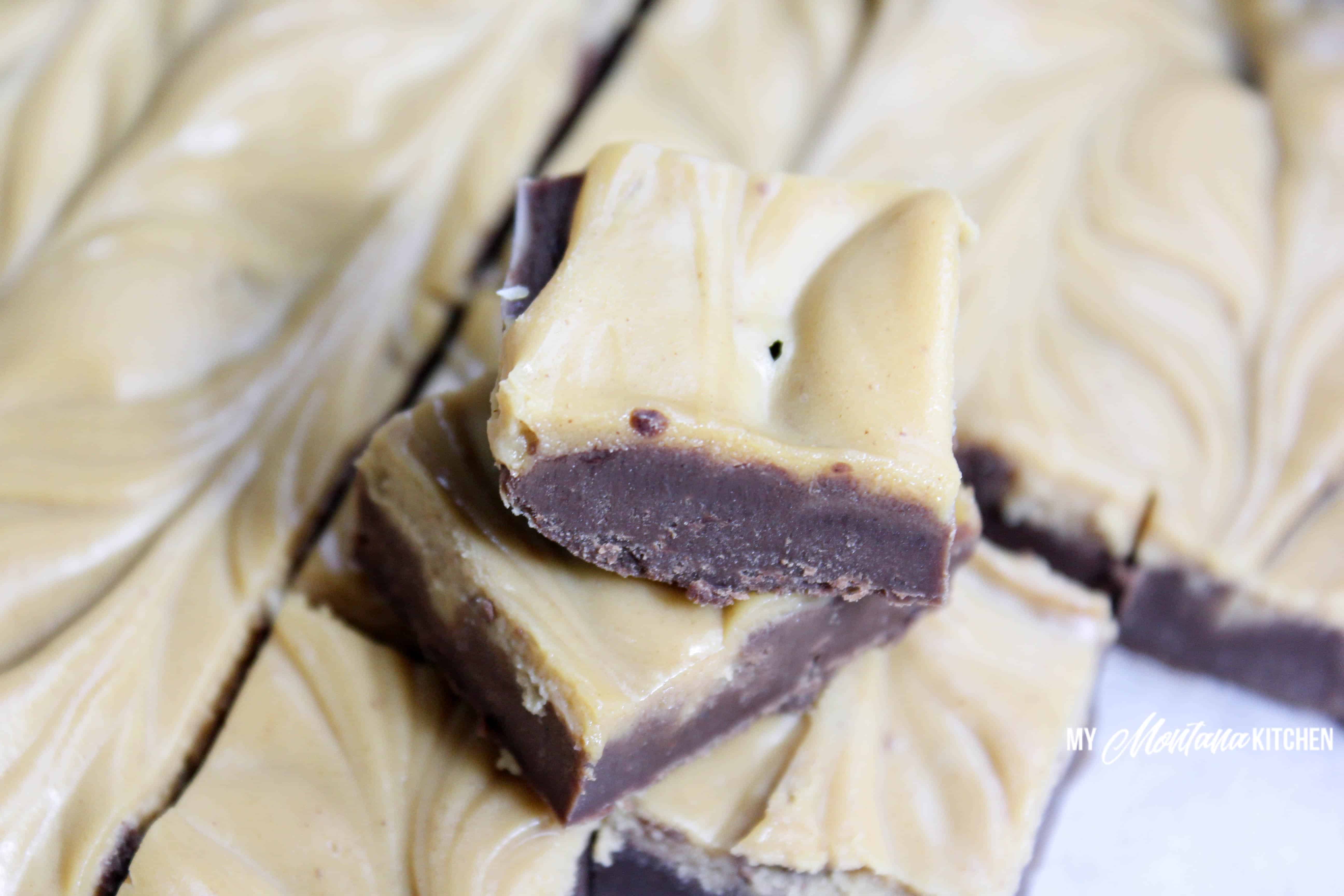 Creamy chocolate fudge topped with a creamy peanut butter layer.
This is a bit of a variation on my 2 Ingredient Fudge, and is the result of a comment from one of my friends. She likes to make the peanut butter fudge, then top it with a layer of skinny chocolate. (Chocolate + peanut butter = deliciousness, right?) That got me to thinking . . . and this new chocolate peanut butter fudge is the result.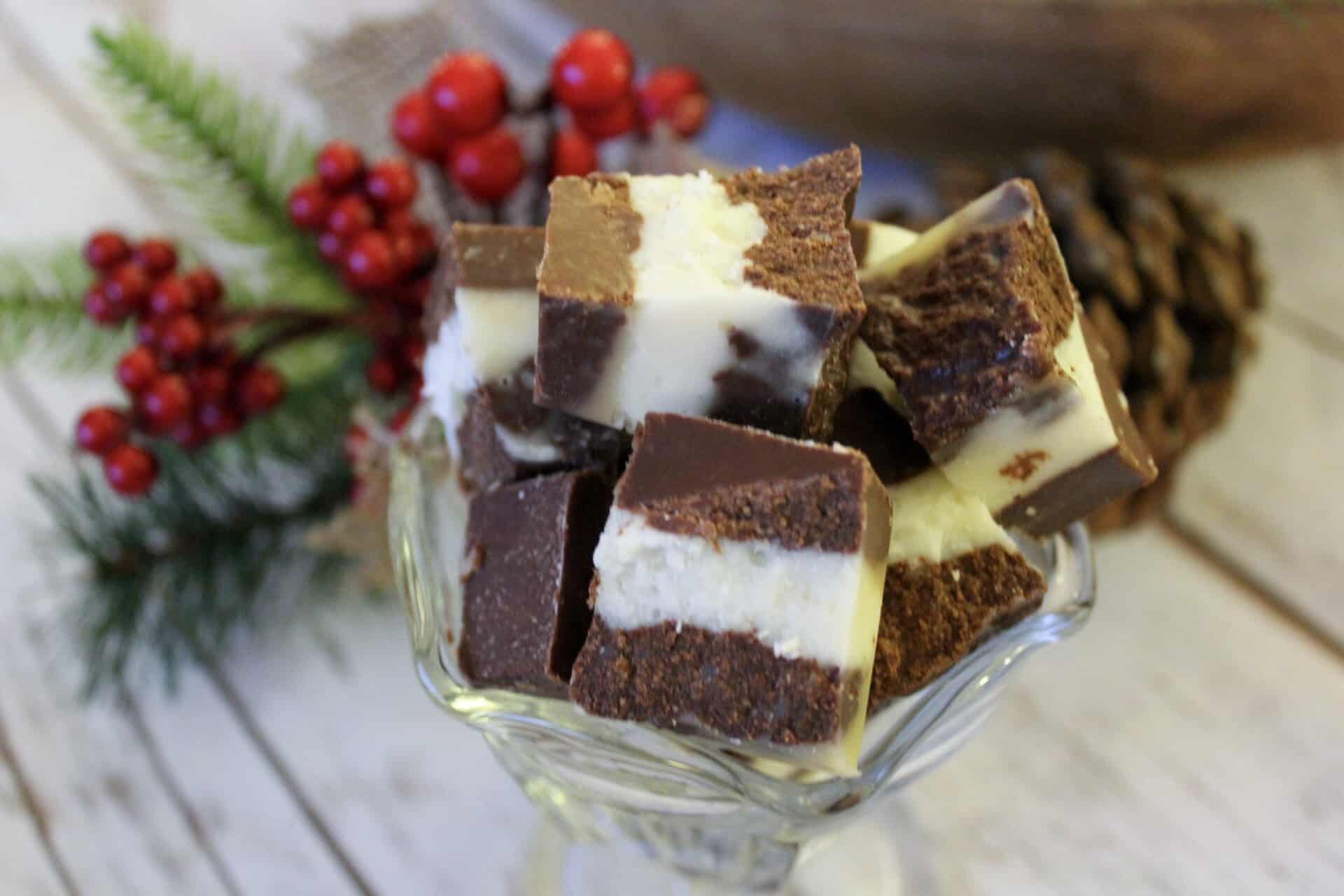 Creamy chocolate fudge with a dreamy layer of coconut. This fudge is reminiscent of what used to be one of my favorite candy bars – the Mounds bar.
The idea for this fudge came one summer when I was visiting family in Tennessee (where I grew up). We stopped to shop at one of our favorite little stores in Townsend, and bought a few pieces of fudge (yes, the sugar-filled variety). It was so good – and I knew immediately that I wanted to re-create a healthier version of this delightful treat!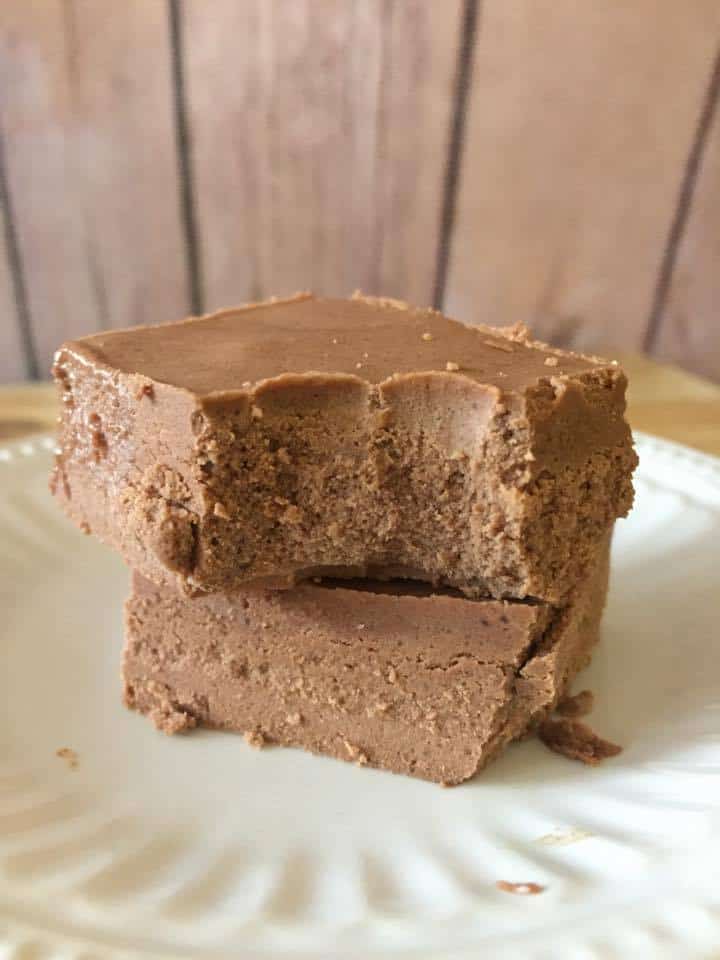 Melt in your mouth chocolate peanut butter fudge with all the added benefits of collagen!
I put collagen in everything I can, beginning with my coffee first thing in the morning. I often add it to smoothies and shakes to give them an extra boost of protein. I am always on the lookout for more ways to incorporate it into my diet, and this Chocolate Peanut Butter Fudge makes it easy!
There you have it, 5 easy Sugar Free Fudge Recipes. Let me know which one is your favorite!