We may earn money from the products/companies mentioned in this post. As an Amazon Associate I earn from qualifying purchases.
Melt in your mouth chocolate peanut butter fudge with all the added benefits of collagen! It is low carb, sugar free, and a THM-S treat.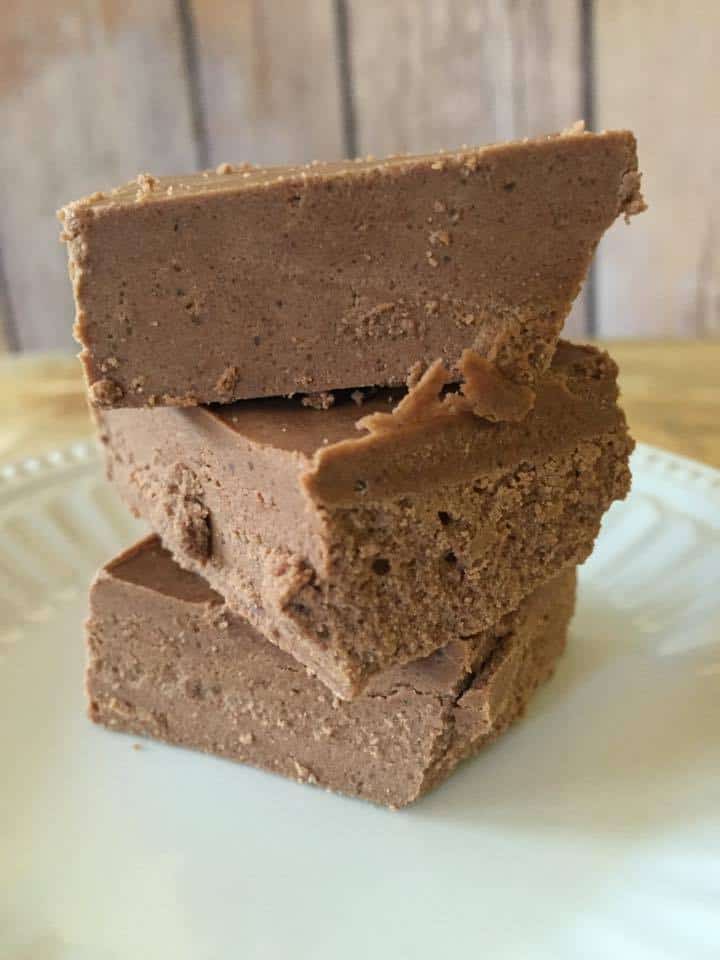 Let me put it simply – I love Collagen
! I put it in everything I can, beginning with my coffee first thing in the morning. I often add it to smoothies and shakes to give them an extra boost of protein. I am always on the lookout for more ways to incorporate it into my diet.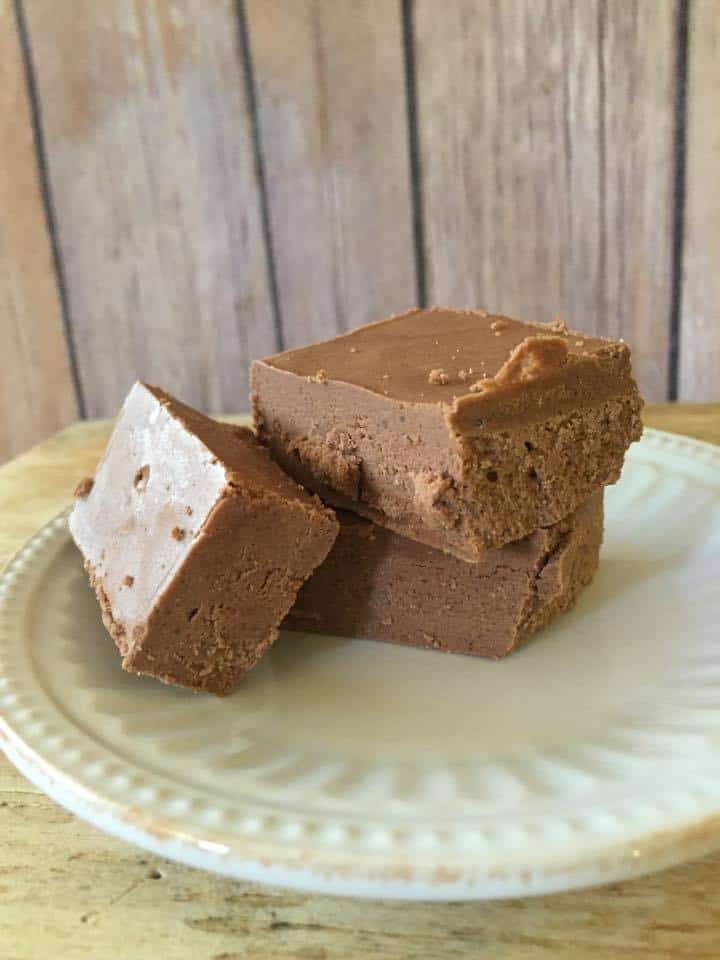 Not familiar with collagen?  Collagen is a pure animal protein, taken from the hides, bones, and cartilage of grass-fed beef. I know, that may sound disgusting to begin with, but it has absolutely no flavor, and it has a ton of benefits!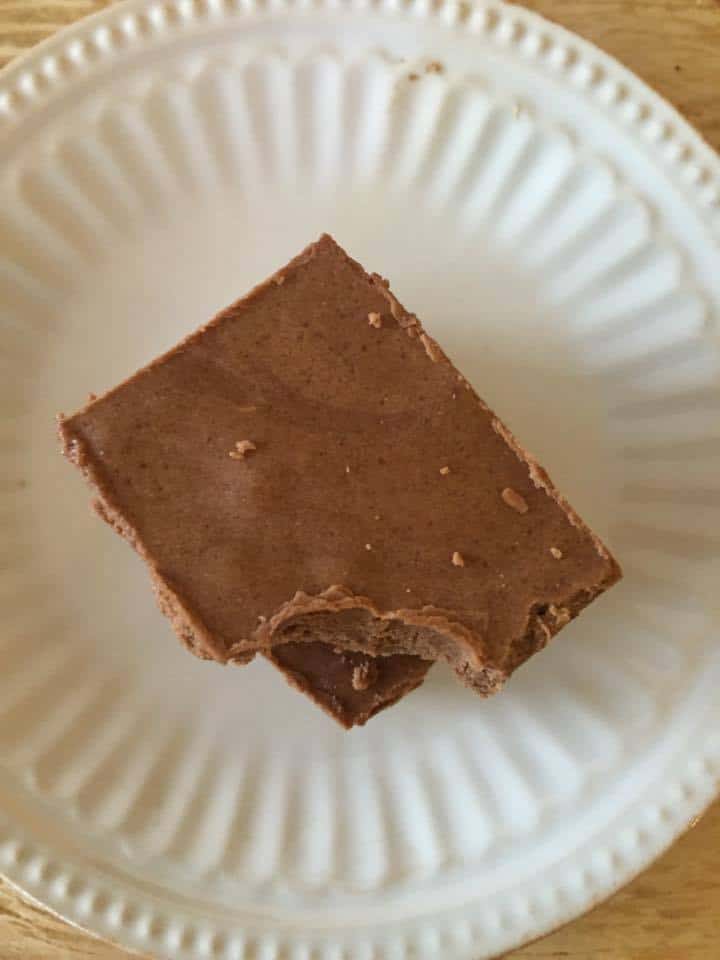 For starters, it is excellent for your skin, hair, nails, and joints. When I first starting using collagen consistently, my hair started growing like crazy! My husband can tell a difference in his joints when he uses it. But perhaps the thing I love about it the most is that it is an easy protein source. I can add it to my coffee, and BAM, I have protein coffee! I can add it to my tea, and BAM, I have protein tea, or oatmeal, or shakes, or soups, or dip, or, . . . . you get the picture. I love this stuff! It is easily my favorite health product ever!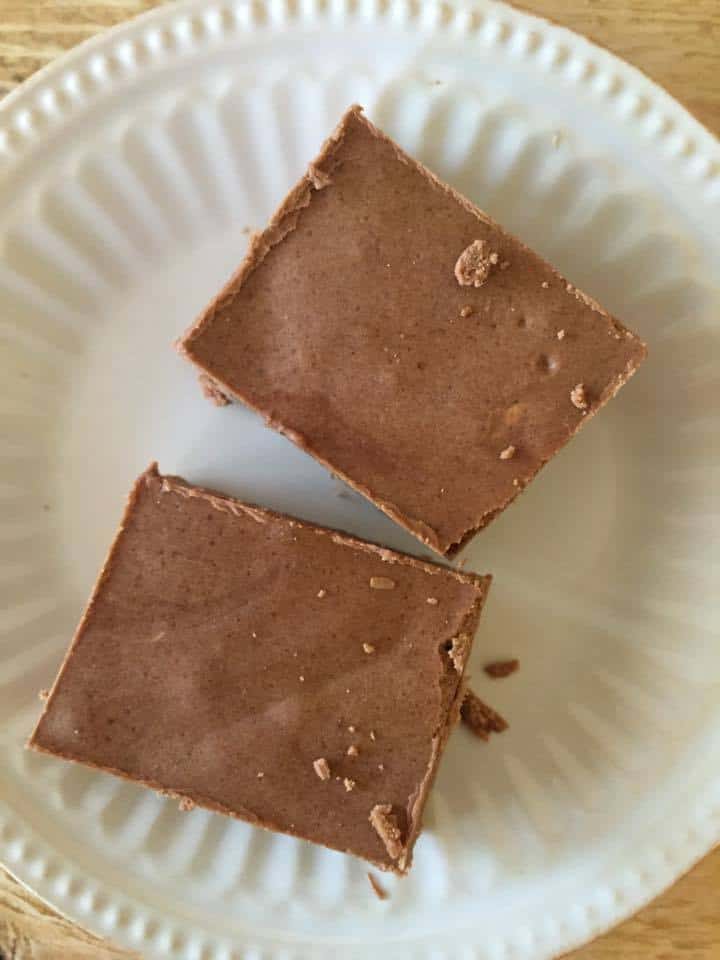 So, if you don't have collagen, buy some! Start using it, and I would love to know what benefits you start reaping! There is an excellent article here, written by Serene Allison, one of the Trim Healthy Mama
authors. It is a very scientific, in depth article that explains much more than I can here about collagen, its benefits, and some of the best ways to use it.
Or, if you are still wondering "What is Collagen?" be sure to check out this article!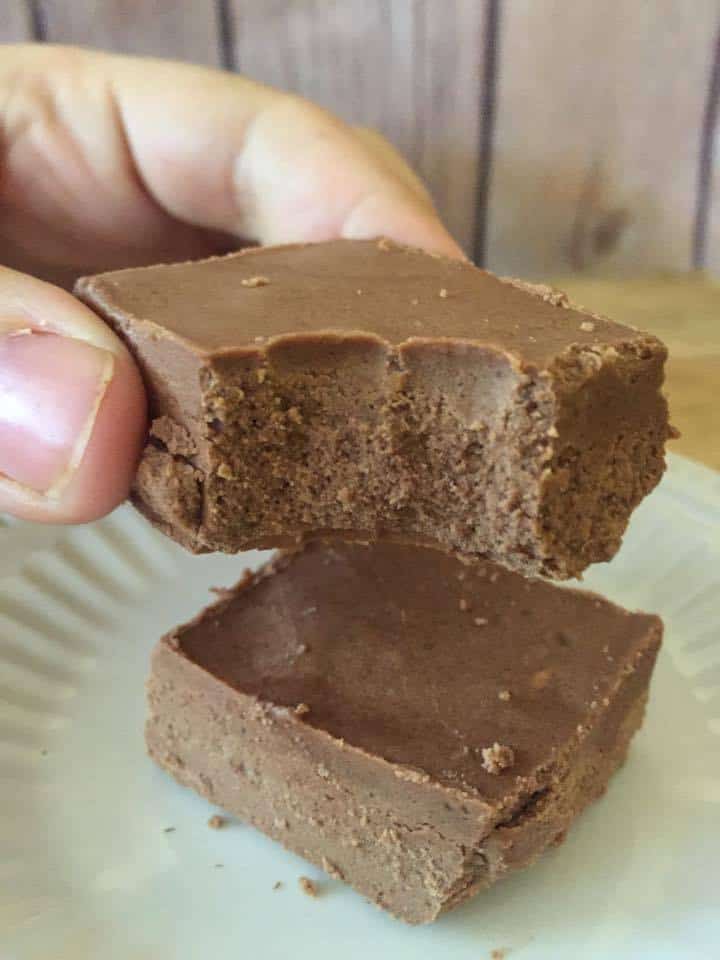 Now, I know you probably didn't come to my website to read about collagen and how amazing it is, but you came for the recipe, so  lets get to it! My whole family loves this fudge! I started out trying to make a sort of protein bar, but decided it was more fudge-like, than protein-bar like. It firms up quickly in the freezer, and melts away in your mouth in a delicious, fudge like sort of way! As you can see from the photo below, my almost-2-year-old couldn't get enough of it. I was happy to oblige her since it has such awesome and healthy ingredients! (AFTER I finished taking photos!)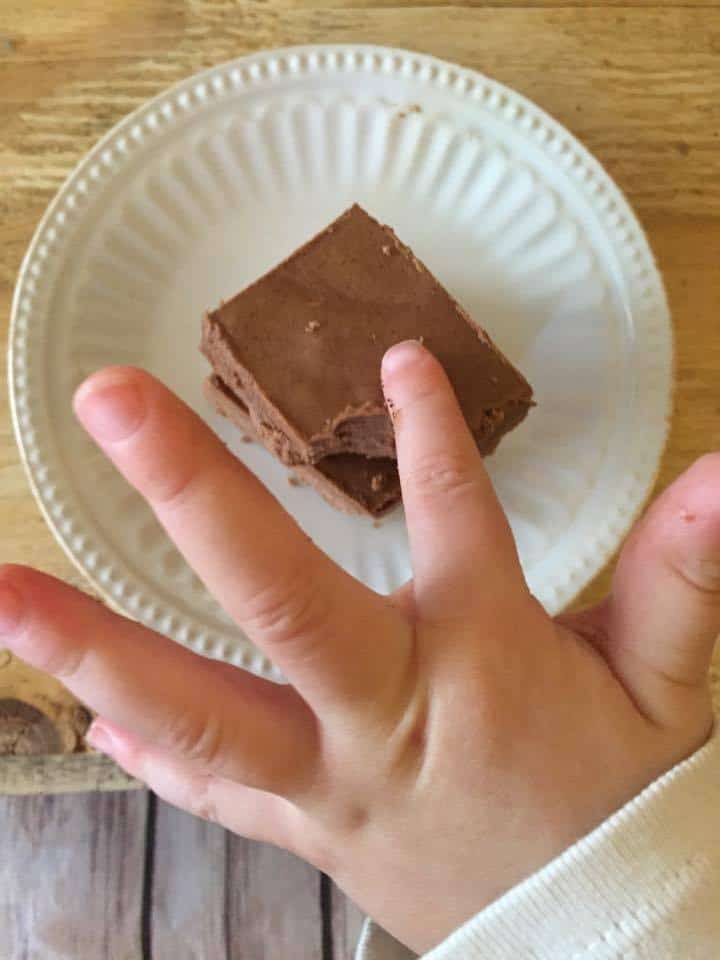 This easy fudge only takes a couple of minutes to throw together. The hardest part about this recipe is waiting for it to harden in the freezer (which only takes 15-20 minutes)! My husband kept sneaking it out of the freezer – I was afraid he wasn't going to leave me any for photos!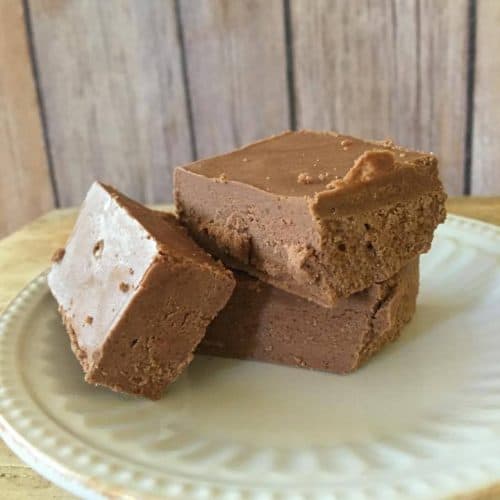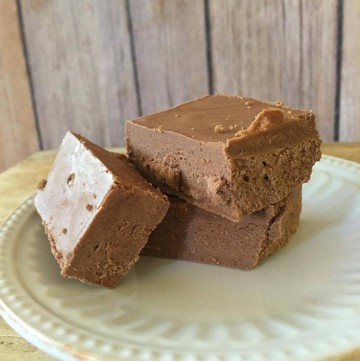 Instructions
Line an 8x8 pan with Parchment Paper.

Place all ingredients in a large mixing bowl and mix well, either with a wooden spoon or a handheld mixer.

Pour mixture into lined pan.

Place in the freezer and freeze until solid, 15-20 minutes.

Cut into pieces and enjoy!
Notes
Store leftovers in either the refrigerator or freezer.
This post contains affiliate links which provide me with a small commission when you make a purchase through those links. The profits go to the support of my family and this blog. Thank you!