We may earn money from the products/companies mentioned in this post. As an Amazon Associate I earn from qualifying purchases.
Chocolate peanut butter fudge that melts in your mouth.
Plus, this peanut butter & chocolate fudge has all of the additional health benefits of collagen!
This delicious recipe is also low carb, sugar-free, naturally gluten-free, dairy-free, and a THM-S treat.
Let me put it simply – I love Collagen!
I put it in everything I can, beginning with my coffee first thing in the morning.
I often add it to smoothies and shakes to give them an extra boost of protein.
I am always on the lookout for more ways to incorporate it into my diet.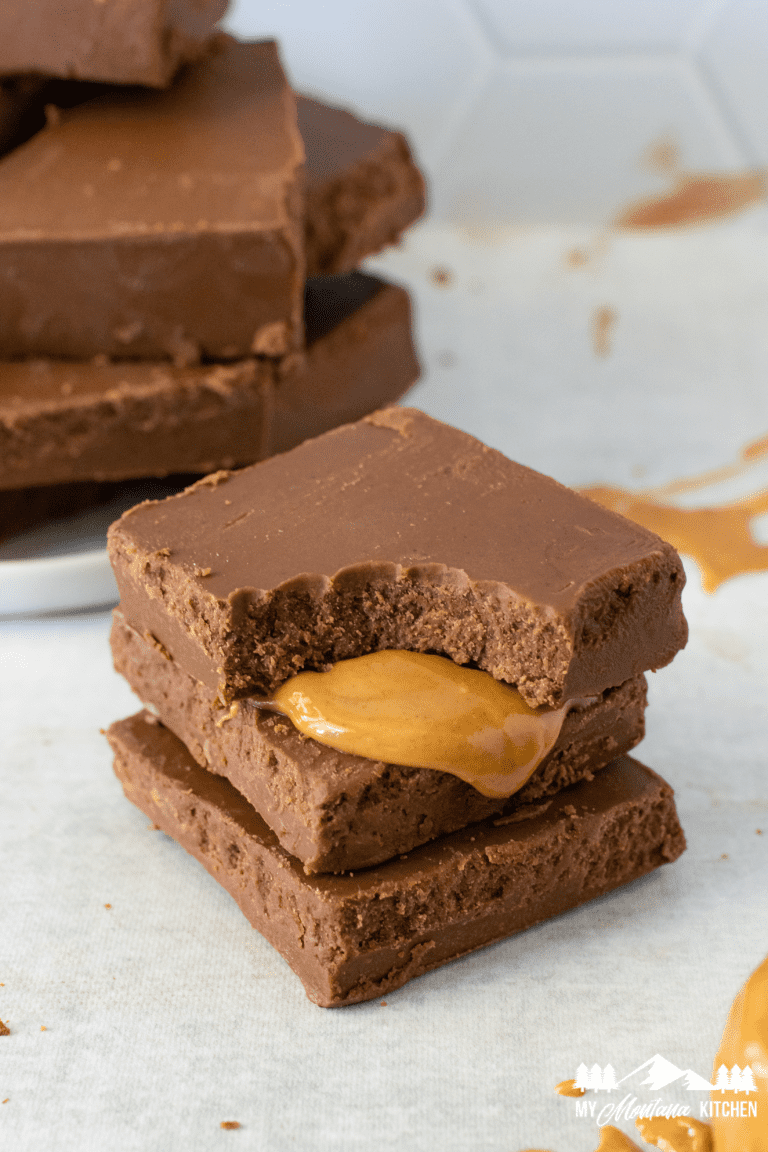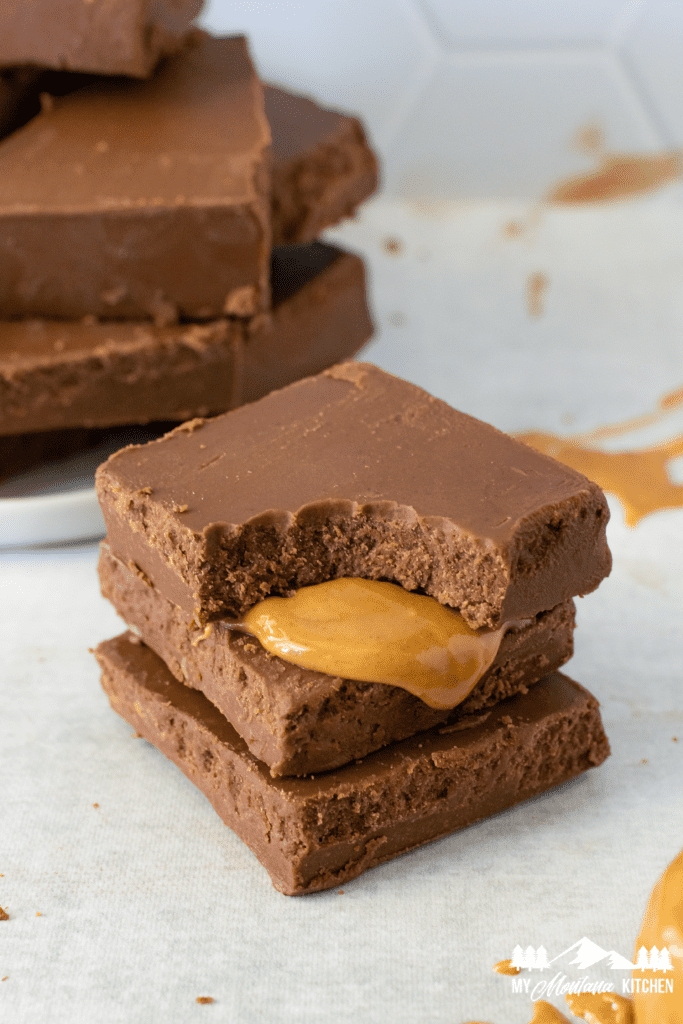 Collagen Peptides
Lets talk a little bit about collagen.
Collagen is a protein that is found in connective tissues throughout the body, including tendons, ligaments, cartilage, and bones.
It's responsible for providing structure to our bodies.
As we age collagen production slows down which results in decreased elasticity of skin and muscles. This can cause wrinkles and sagging.
There are a number of benefits to using collagen as well.
For starters, it is excellent for your skin, hair, nails, joints, and gut health.
Collagen Peptides are typically made from bovine collagen or marine collagen, and sometimes other animal sources.
They can also be made from plants (typically algae).
Collagen Protein is not considered a complete protein. It only has 8 amino acids out of the 9 essential amino acids.
When I first started using collagen consistently, my hair started growing like crazy - collagen protein is great for healthy hair!
My husband can tell a difference in his joints when he uses it.
So what does this have to do with chocolate peanut butter fudge?
Well, I use Collagen Peptides to boost the nutritional value of my fudge recipe!
It has so many health benefits including improving skin health, hair strength, stronger nails, and it helps heal your gut lining.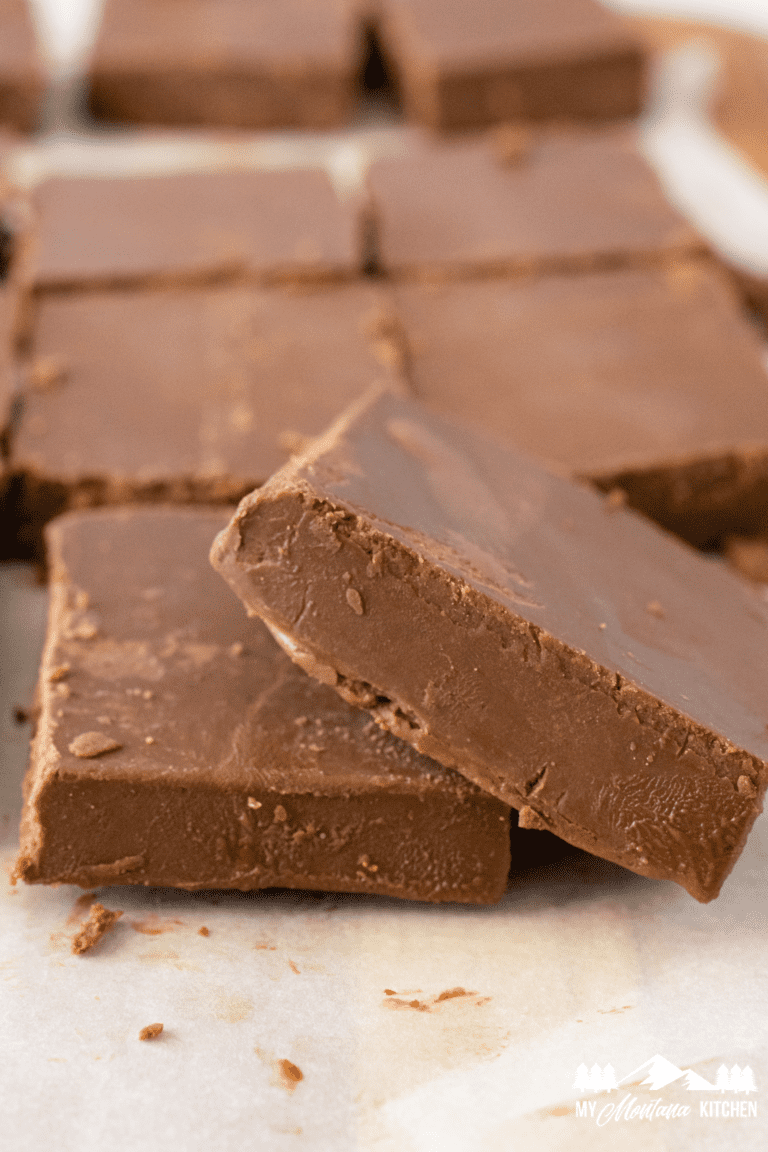 Collagen Rich Foods
You can enjoy collagen naturally by drinking bone broth or eating other collagen-rich foods, such as bone-in chicken.
As a side note, Vitamin C helps to promote your own body's production of collagen, so it is good to include that in your daily diet as well!
Are Collagen Peptides and Collagen Powder the same thing?
Yes!
Collagen Peptides is a form of collagen that is easier for the body to absorb.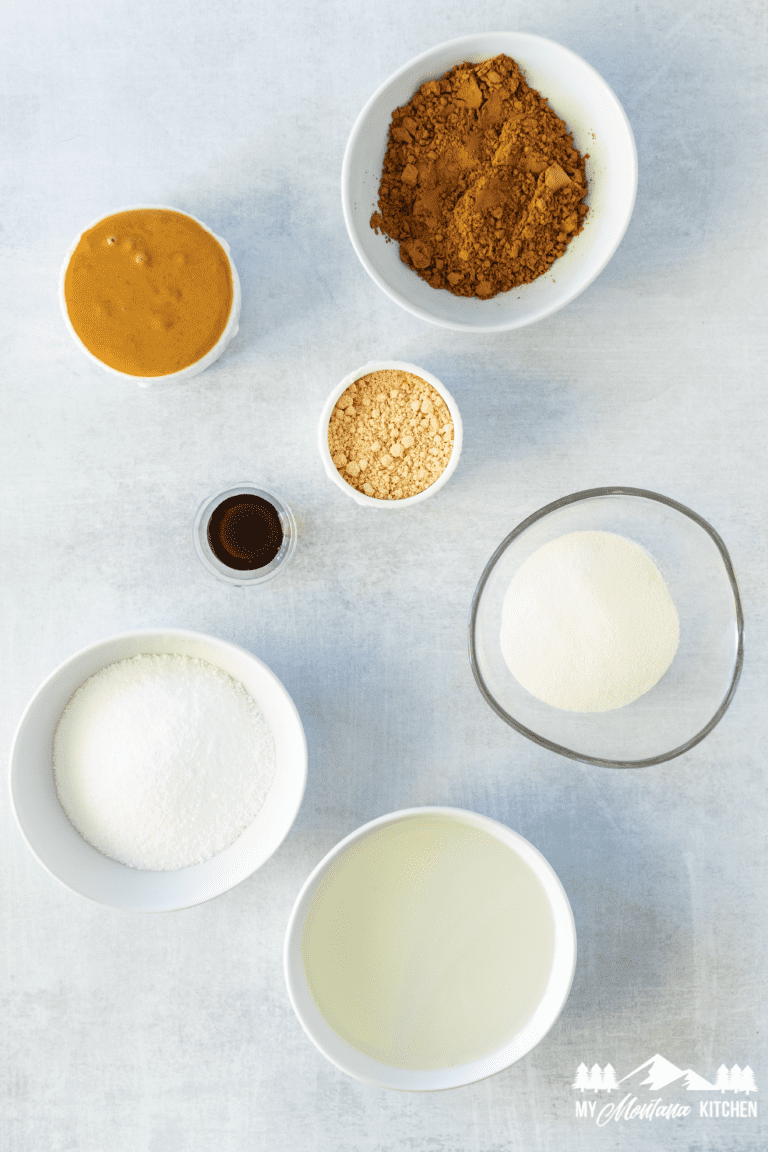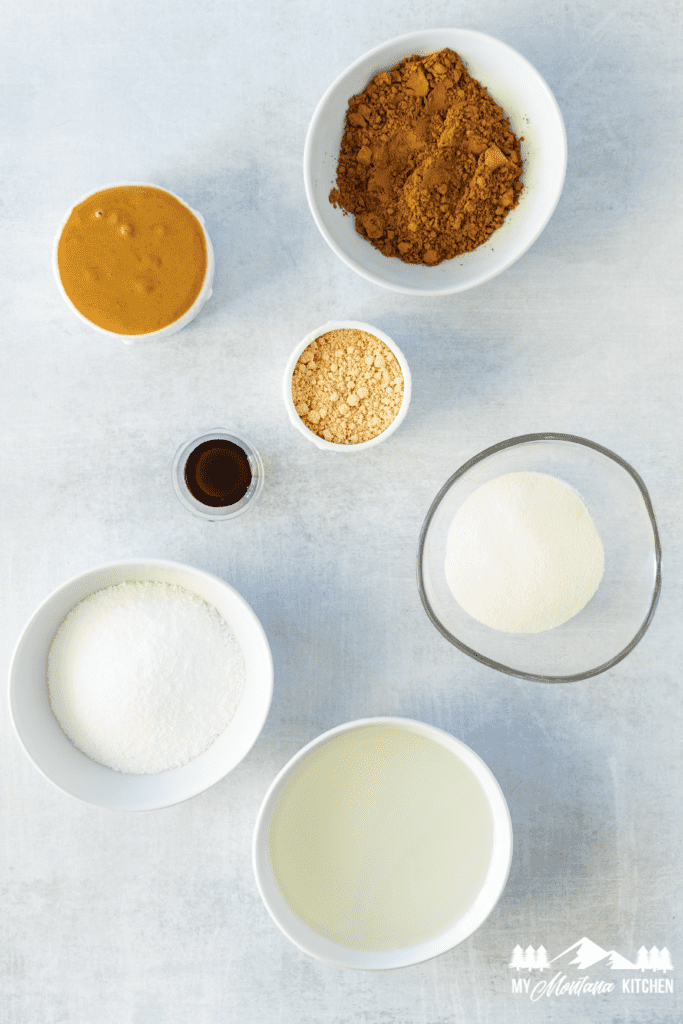 Is there such a thing as Collagen Protein?
Yes! Collagen is a protein source.
Most collagen peptides have at least a 93% concentration of protein. So one scoop a day = roughly 10 grams of protein.
Perhaps the thing I love about collagen the most is that it is an easy protein source.
I can add it to my coffee, and BAM, I have protein coffee!
I can add it to my tea, and BAM, I have protein tea, or oatmeal, or shakes, or soups, or dip, or, . . . . you get the picture.
I love this stuff! It is easily my favorite health product ever!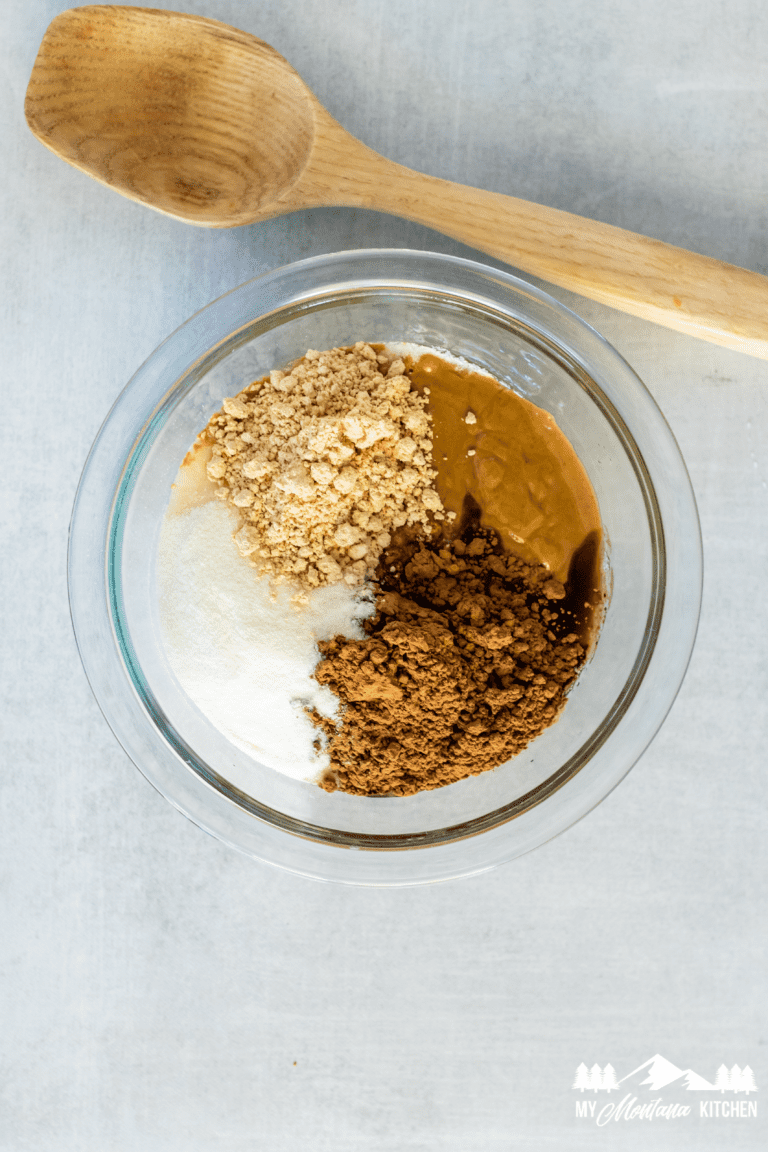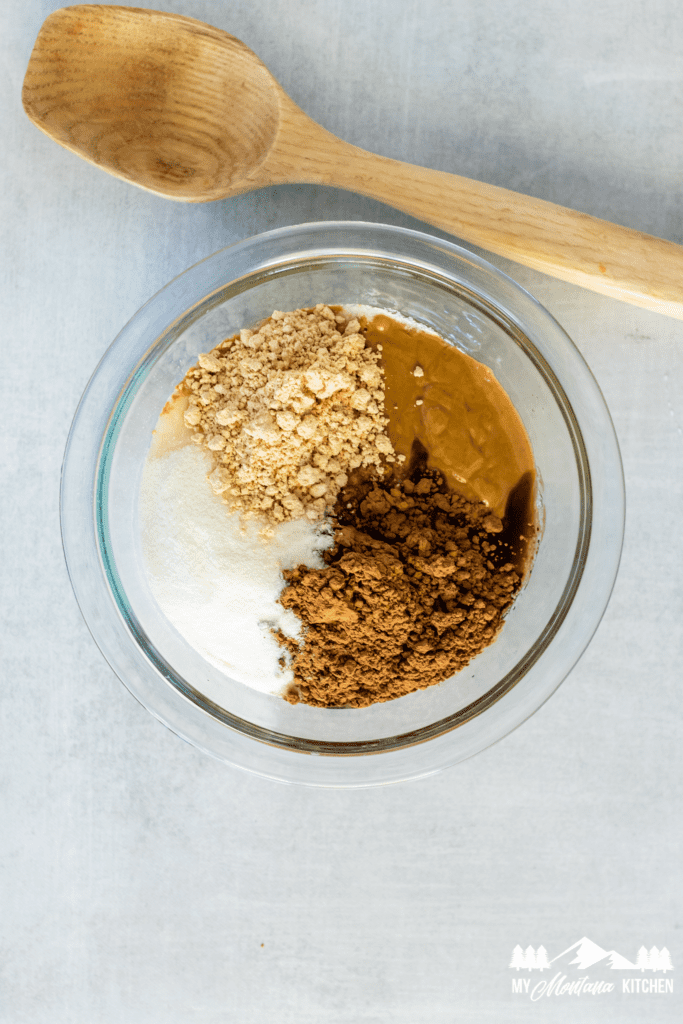 Can Collagen Powders replace Protein Powder?
While one serving of protein powder generally has about twice the protein of one serving of collagen powder, in most cases you can use them interchangeably.
So, if you don't have collagen, buy some! Start using it, and I would love to know what benefits you start reaping!
There is an excellent article here, written by Serene Allison, one of the Trim Healthy Mama authors.
It is a very scientific, in-depth article that explains much more than I can here about collagen, its benefits, and some of the best ways to use it.
Or read this if you are wondering, "What is Collagen, and do I really need it?"
How to Take Collagen
You can take collagen as a simple protein source and can add collagen powder to your morning coffee or tea. Collagen peptides dissolve easily in hot liquids, making them a perfect choice for hot coffee or tea.
My go-to drink for collagen is coffee! (And my sugar-free coffee creamer has collagen built right into it!)
If you want to add collagen peptides to cold liquids, you can easily add them to smoothies and shakes.
But I also love adding them to my baked goods.
Collagen peptides are so versatile, you can put them in any number of recipes to add protein.
The peanut butter & chocolate fudge recipe below is one of my favorite recipes to use collagen in a healthy treat!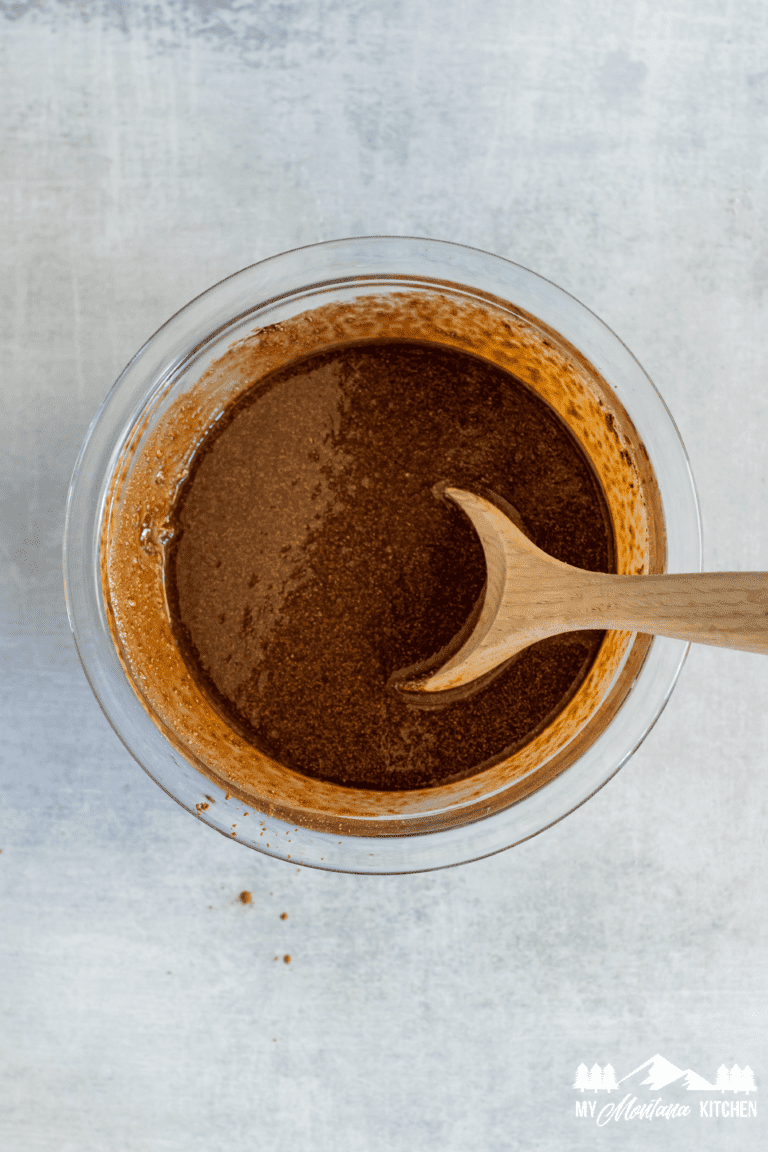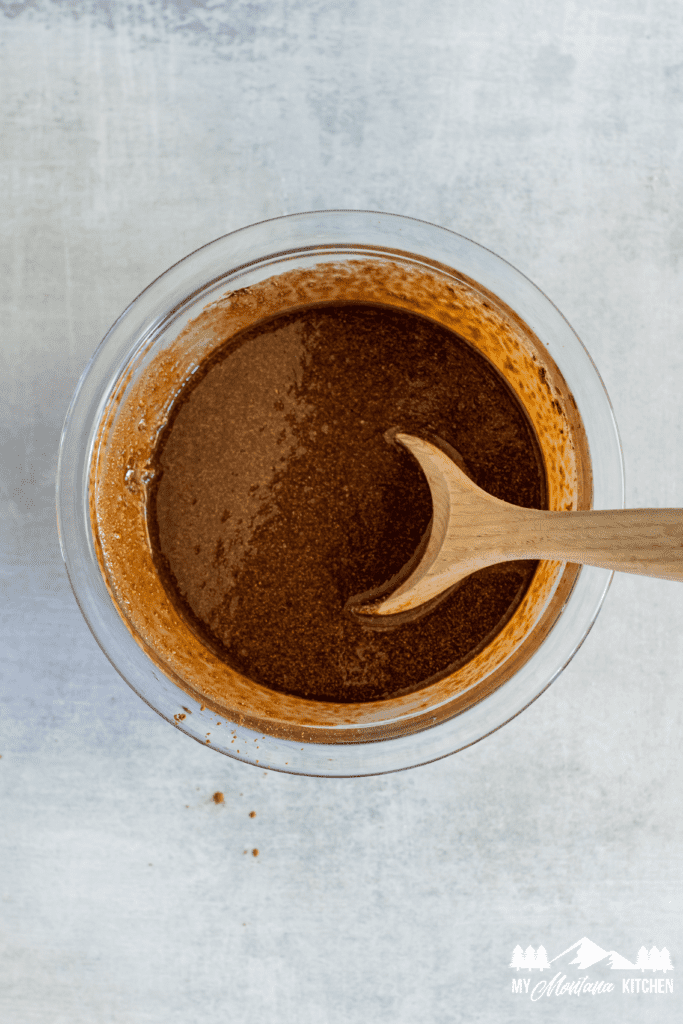 Collagen Powders
There are many different brands of collagen products sold online.
When I first started using collagen, I began with the Zint Nutrition brand.
Now I use Custom Collagen - and I love that you can purchase it in a 5lb bag!
I also use the Collagen Peptides from Thrive Market.
And when I want flavored collagen, I get them from Perfect Keto!
Vital Proteins also has a number of collagen products - and you can even purchase them at Costco!
The Vital Proteins collagen products even have a matcha tea collagen powder that would be delicious mixed with warm coconut milk, cashew milk, or almond milk.
Peanut Butter & Chocolate Fudge
Peanut Butter & Chocolate is a classic duo for a number of reasons, but adding collagen peptides to this recipe really ups the ante!
My whole family loves this fudge!
I started out trying to make a sort of protein bar but decided it was more fudge-like than protein-bar-like.
It firms up quickly in the freezer, and melts away in your mouth in a delicious, fudge-like sort of way! Your taste buds will love this easy recipe!
Since this fudge is so quick to make, it is perfect for after-school snacks, or a sweet bite to eat in the evening!
It's the perfect recipe to fight sugar cravings and chocolate cravings!
Plus, this delicious recipe has a healthy dose of coconut oil, so it can help rev your metabolism, too!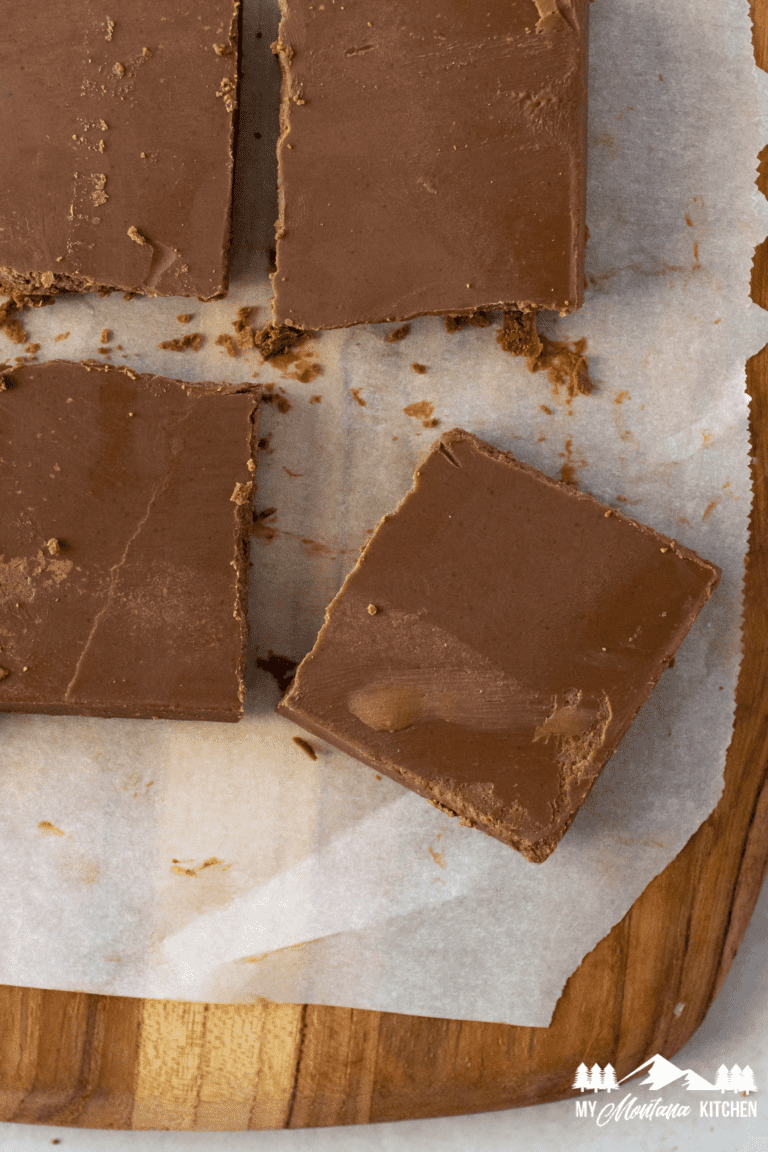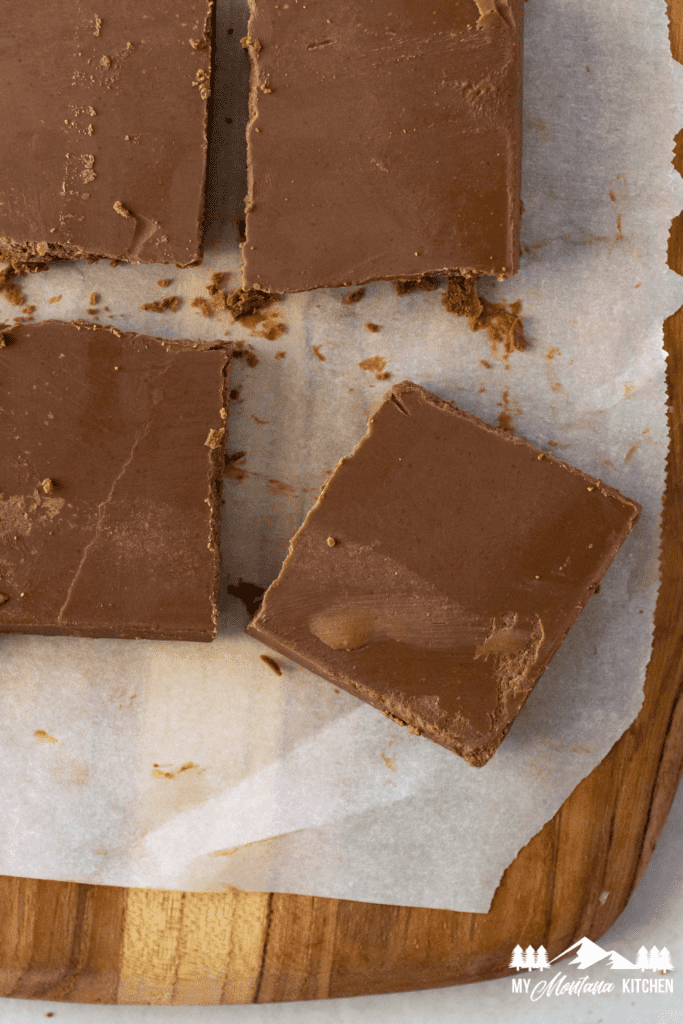 Dark Chocolate Peanut Butter Fudge
If you want to make a dark chocolate version, simply use dark cocoa powder.
Your sweet tooth will thank you!
Simple Recipe with Collagen Powder
This simple chocolate peanut butter fudge recipe only takes a few moments to mix up!
It truly is so simple - just mix everything together in a bowl, then pour it in your prepared pan and pop it in the freezer to firm up!
If you want to make it extra indulgent, you could sprinkle some sugar-free chocolate chips on top!
With no added sugar, you CAN enjoy a delicious peanut butter & chocolate fudge without the sugar crash!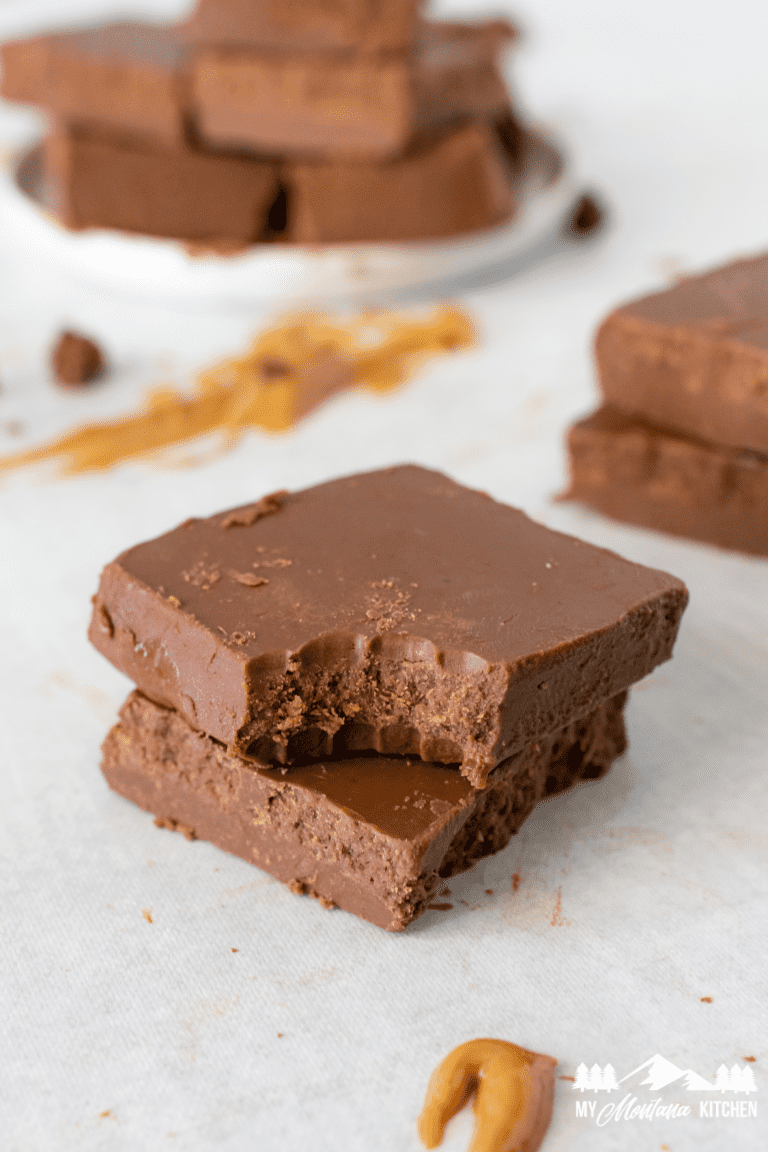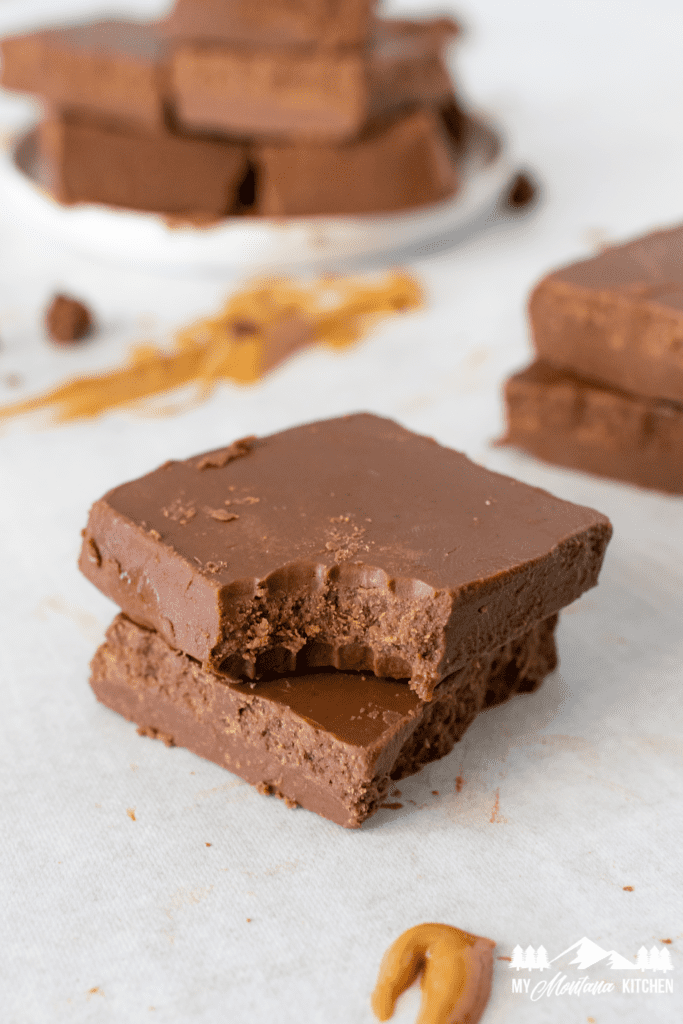 Can I use almond butter in place of peanut butter?
Yes, you can easily substitute almond butter for the peanut butter in this recipe.
Can I use cacao powder instead of cocoa powder?
Yes, you should be able to use cacao powder in this recipe.
More Collagen Recipes
If you want more healthy recipes for using collagen powder, check out the free recipes below.
Chocolate Peanut Butter Milkshake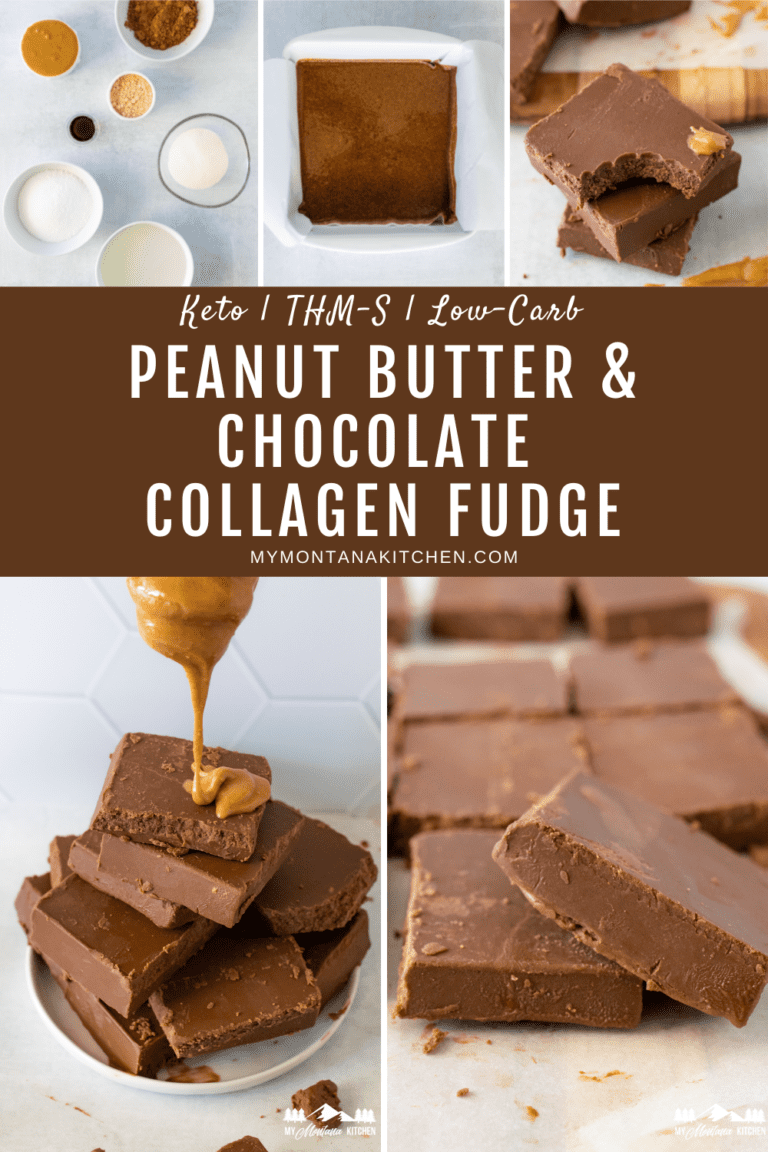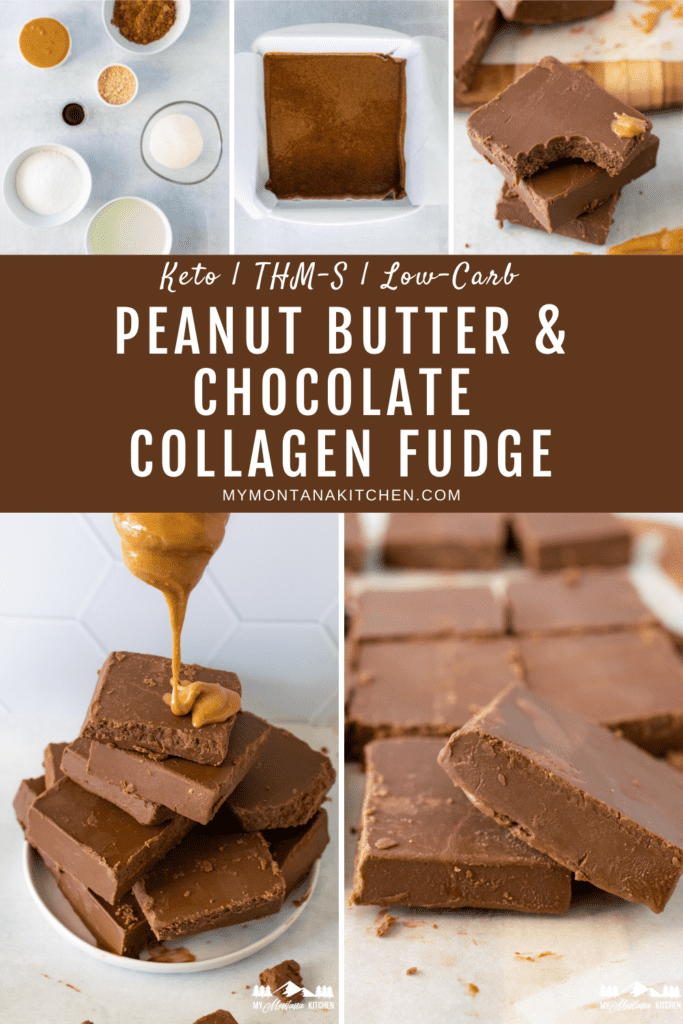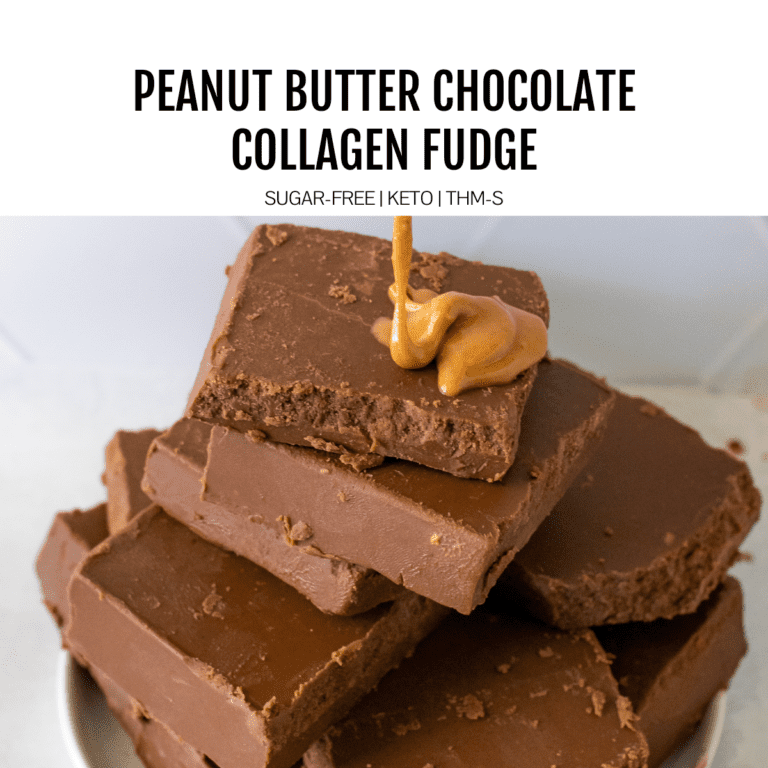 Peanut Butter & Chocolate Fudge with Collagen
This delicious peanut butter and chocolate fudge is a healthy alternative to the classic dessert. Made with collagen peptides, this snack is packed with protein and will help keep you satisfied until your next meal. Plus, it's easy to make and tastes great!
Print
Pin
Rate
Instructions
Line an 8x8 pan with Parchment Paper.

Place all ingredients in a large mixing bowl and mix well, either with a wooden spoon or a handheld mixer.

Pour mixture into lined pan.

Place in the freezer and freeze until solid, 15-20 minutes.

Cut into pieces and enjoy!
Notes
Store leftovers in either the refrigerator or freezer.
Nutrition
Serving:
1
Piece
|
Calories:
181
kcal
|
Carbohydrates:
4
g
|
Protein:
7
g
|
Fat:
15
g
|
Fiber:
1
g