We may earn money from the products/companies mentioned in this post. As an Amazon Associate I earn from qualifying purchases.
A rich and creamy autumn spice coffee creamer. Perfect for every cup of coffee.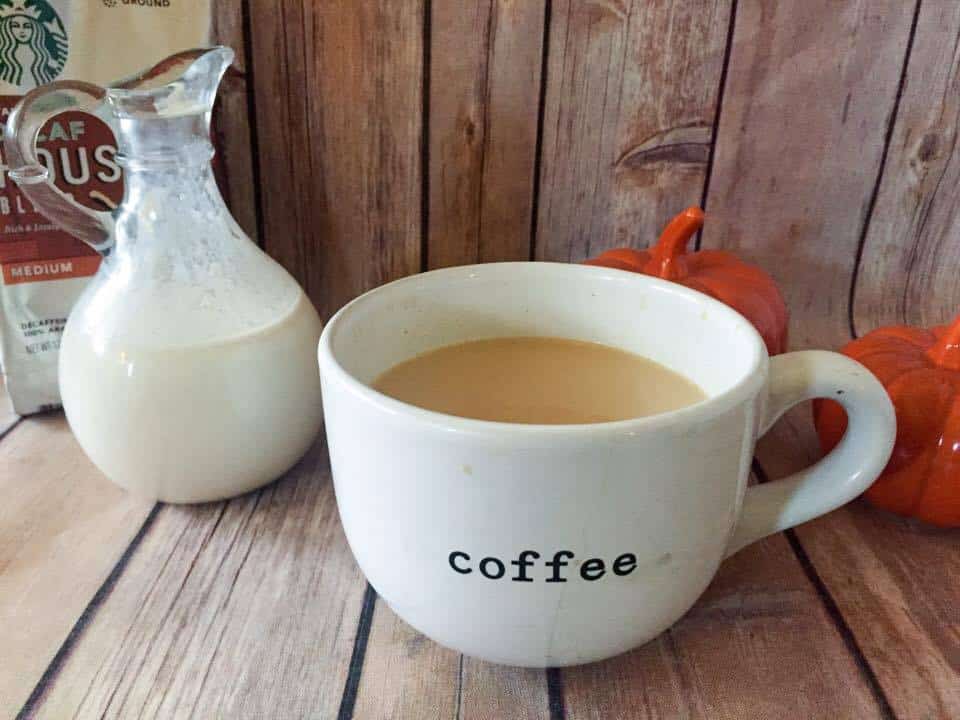 I have a confession to make — I used to be addicted to coffee creamer. Seriously, at any given time you could find 3-5 different flavors in my fridge. About four years ago I went on a very strict (NOT THM) diet for a period of time. This diet included cutting out sugar, and when it was all said and done, I found that my love for flavored creamer was gone.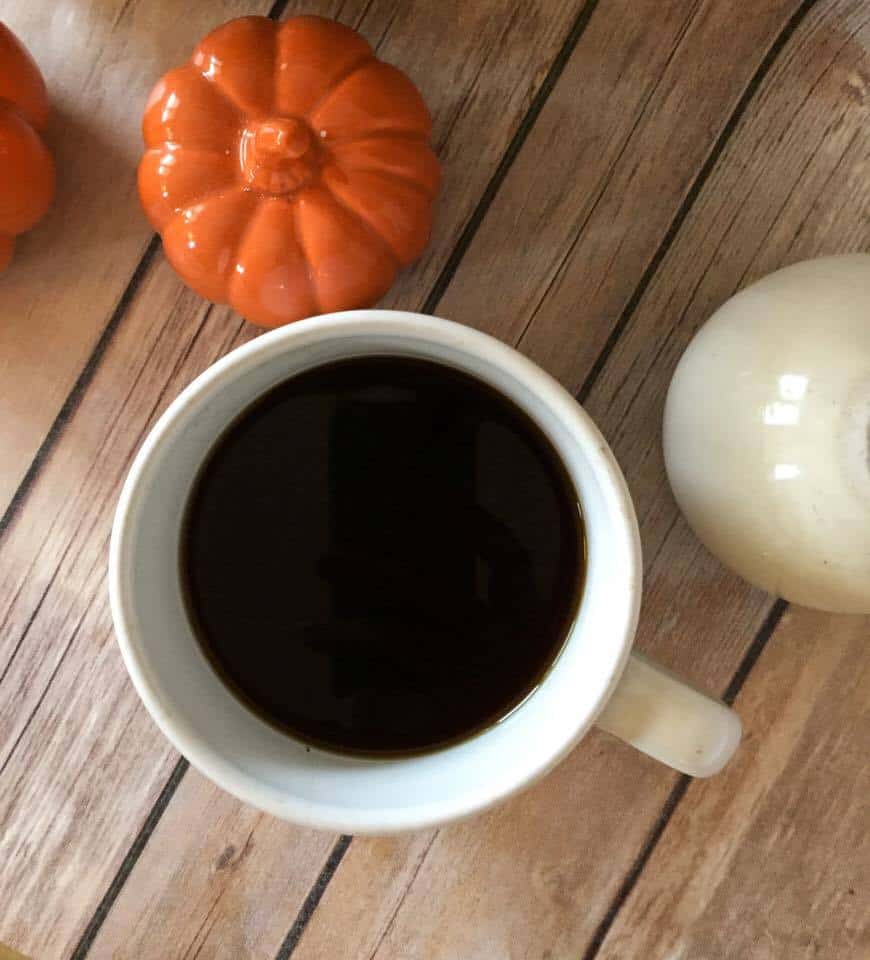 Now I just prefer half & half or occasionally some heavy cream. But I know there are many Mamas (and Papas) who still love their coffee creamer! And it is so easy to make your own at home – you don't have to feel deprived!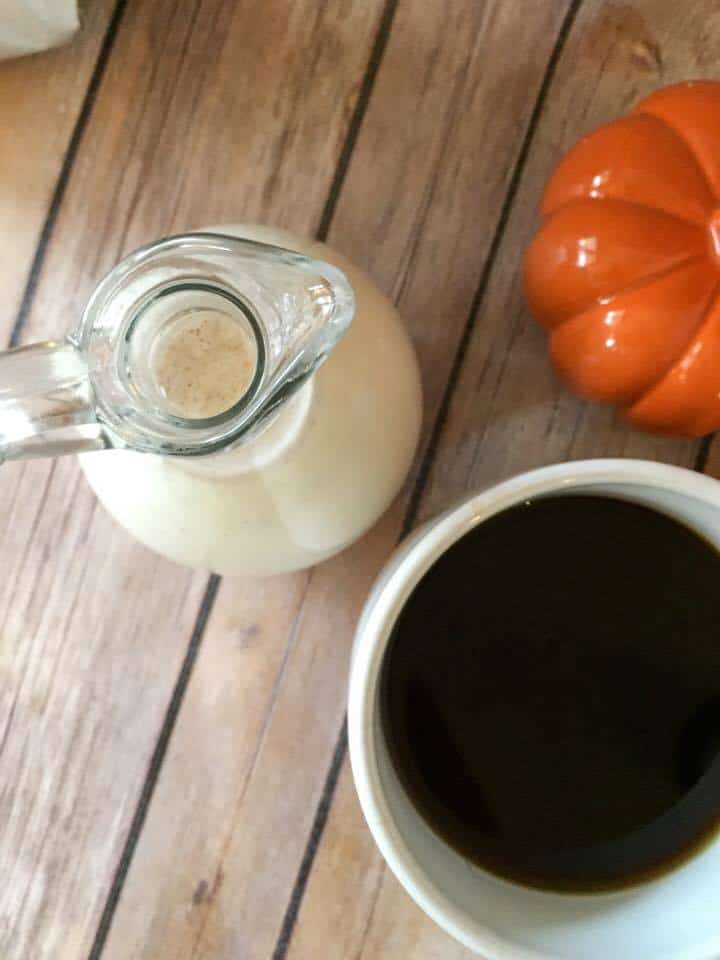 Especially in this season of everything pumpkin and spice, many people miss their pumpkin spice coffee creamer. Well, I'm here to tell you that it is possible to have a delicious THM-Friendly coffee creamer! It is easy to make, and will last for a week or so in your refrigerator.
If you like coffee syrups, my blogging buddy Teresia over at Nana's Little Kitchen has some amazing coffee syrups!
You'll also enjoy this Sugar Free Coffee Creamer recipe - you just put everything in your blender and you have sugar-free creamer in less than 5 minutes!
I didn't title it pumpkin spice because there is actually no pumpkin in this creamer, only spices. Hence the name "Autumn Spice." My husband thinks pumpkin is over-rated anyway. He is not a pumpkin fan, so he does not appreciate all my Pumpkin-themed cooking as of late! I, on the other hand, can eat pumpkin year-round!
If you do not want to use the Low-Carb, Sugar Free Sweetened Condensed Milk, feel free to substitute with your favorite on-plan sweetener. If using Gentle Sweet
, I would start with 2 Tablespoons, tasting as I went to see if it needed more.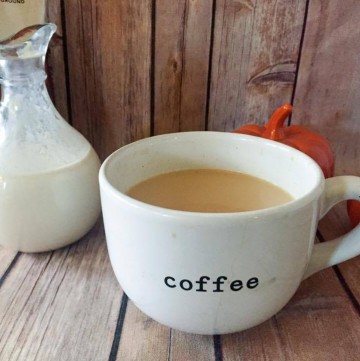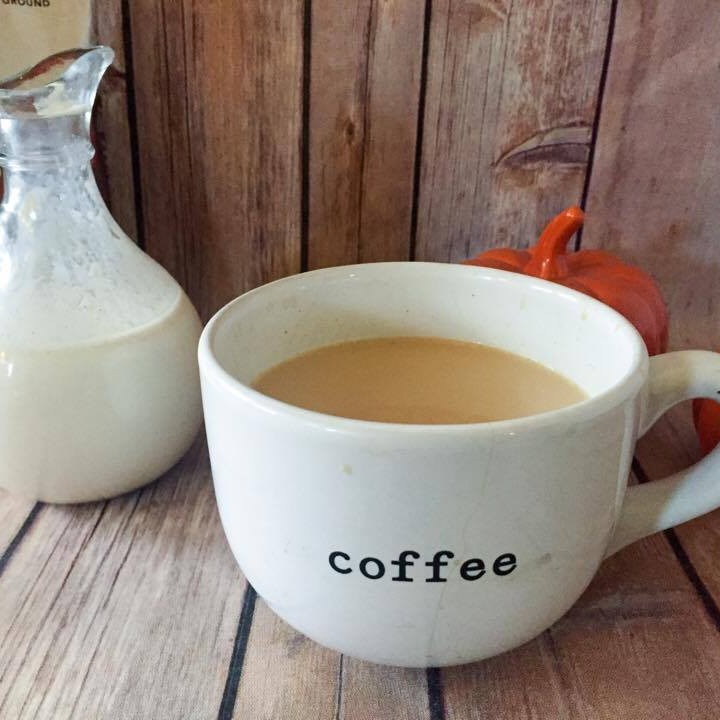 Instructions
Combine all ingredients in a covered jar and shake well.
Notes
Please note that the spices may settle to the bottom of the jar. Just give it a good shake before you use it and it should be fine.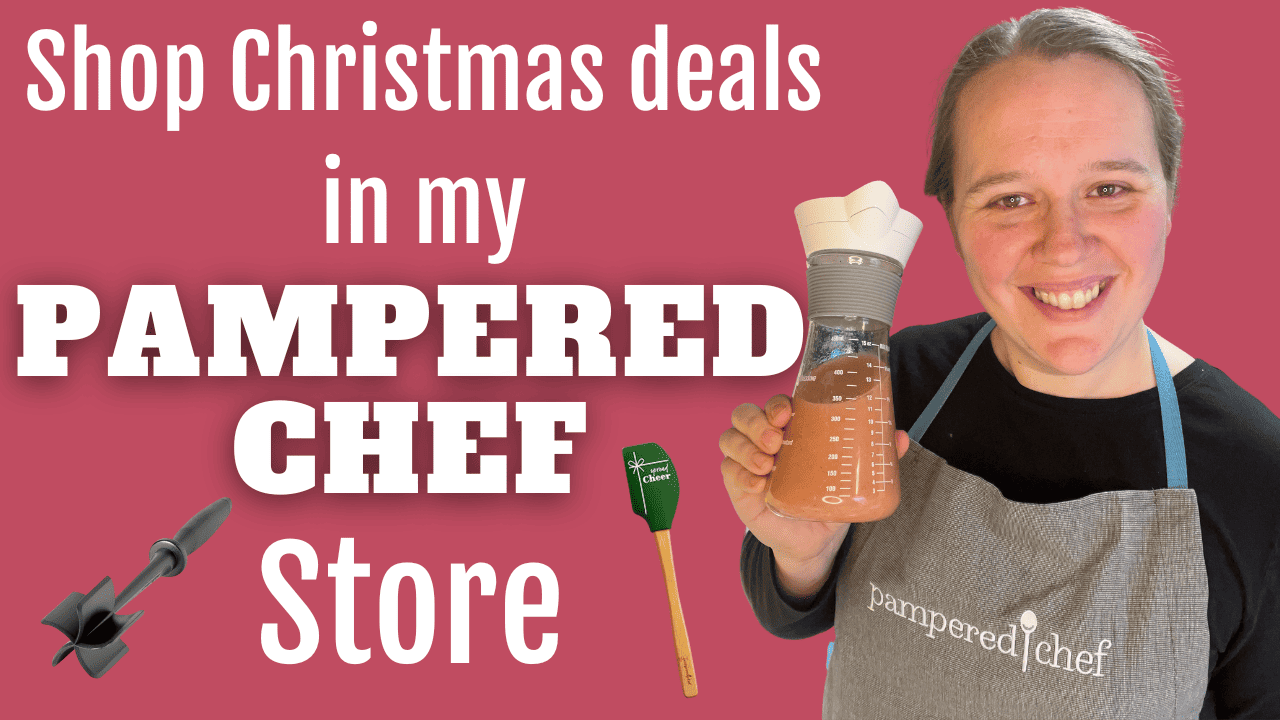 This post contains affiliate links which provide me with a small commission when you make a purchase through those links. The profits go to the support of my family and this blog. Thank you!
Reader Interactions