We may earn money from the products/companies mentioned in this post. As an Amazon Associate I earn from qualifying purchases.
These crispy keto cheese crackers are not only low-carb and keto-friendly, but they are also a perfect way to get your cheese and pepperoni fix without having to order a whole pizza.
With just a few simple ingredients (no almond flour required), you can whip up a batch of these crispy, crunchy crackers in no time. So get ready to treat yourself to a savory snack that is both satisfying and guilt-free!
These also make a great Trim Healthy Mama S Fuel recipe!
Pizza cheese crackers are one of the best low carb keto snack recipes because they provide all the delicious flavors of pizza without the carb-heavy crust!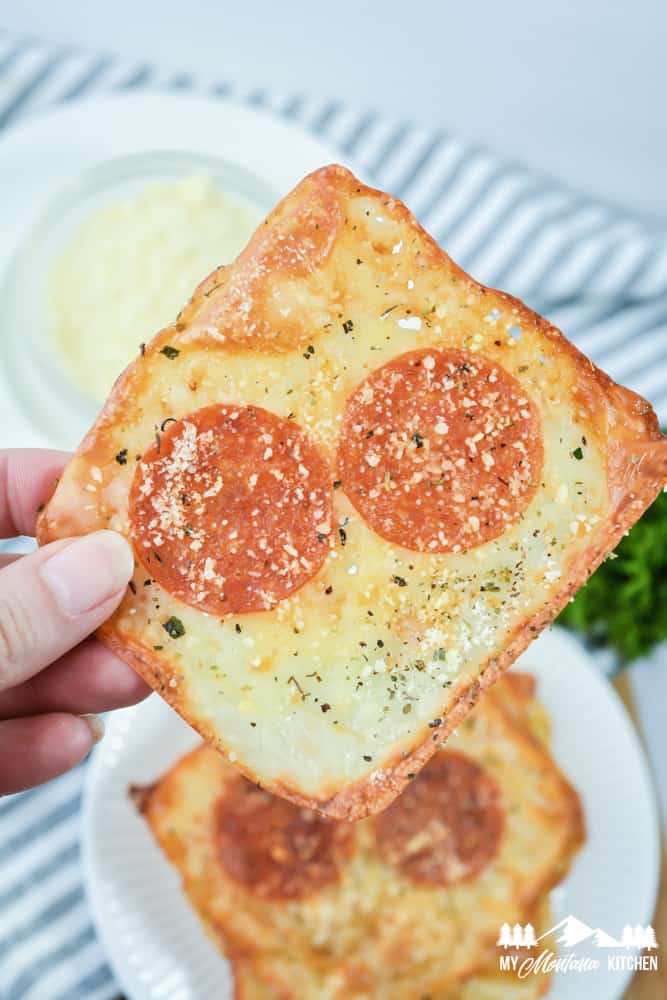 4 Ingredient Keto Cheese Crackers
You only need four ingredients for these low carb crackers (and two of the four ingredients are optional)!
Sliced mozzarella cheese
Pepperoni slices
Italian seasoning
Grated parmesan cheese
What kind of cheese do you use for keto cheese crackers?
Mozzarella Cheese
For this easy keto cracker recipe, we are going to use sliced mozzarella cheese, since we are going for a keto pizza vibe.
The pepperoni and Italian seasoning pair perfectly with the mozzarella cheese.
But that doesn't mean you don't have other options! The Sargento brand of cheese is a popular option.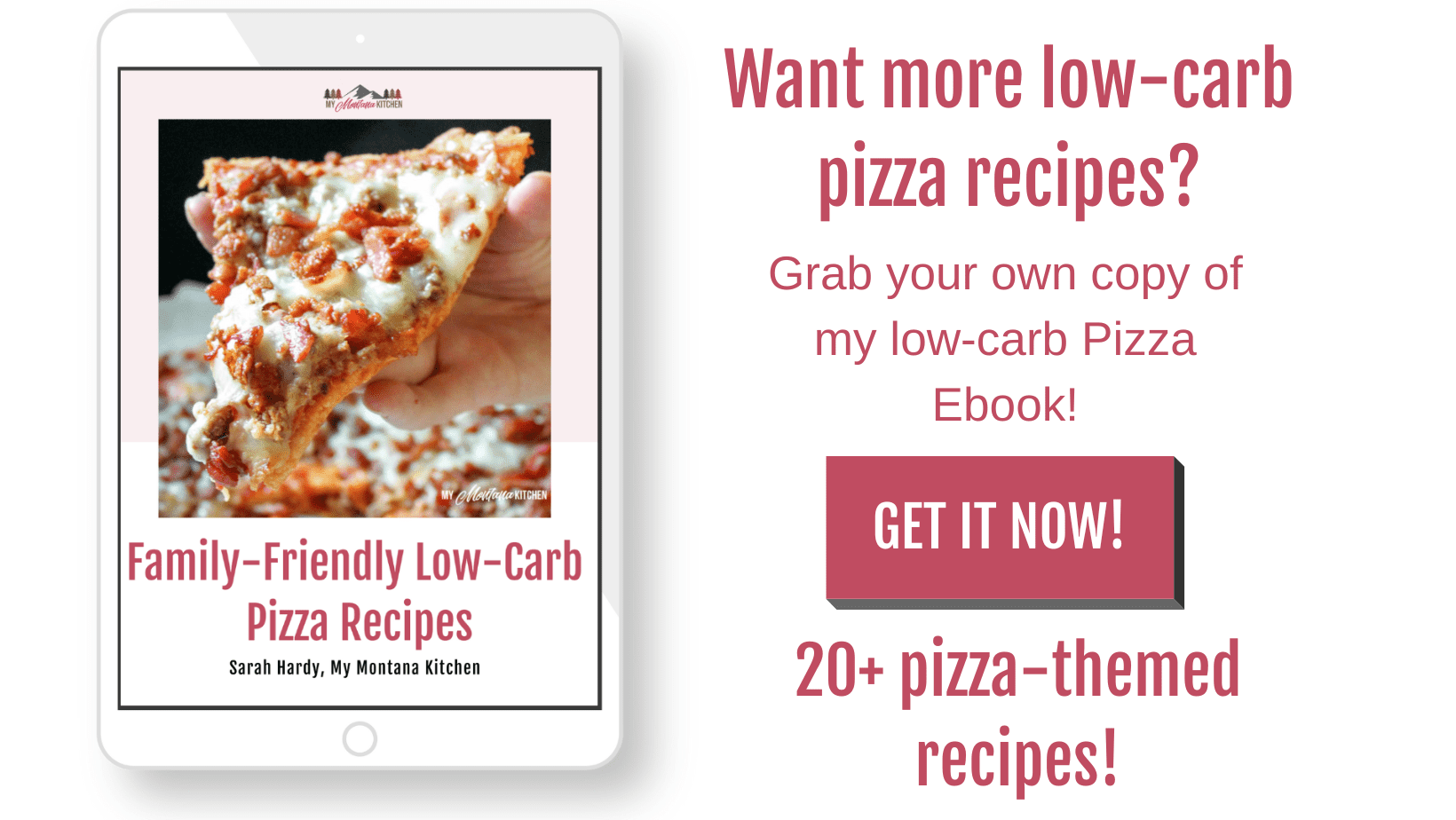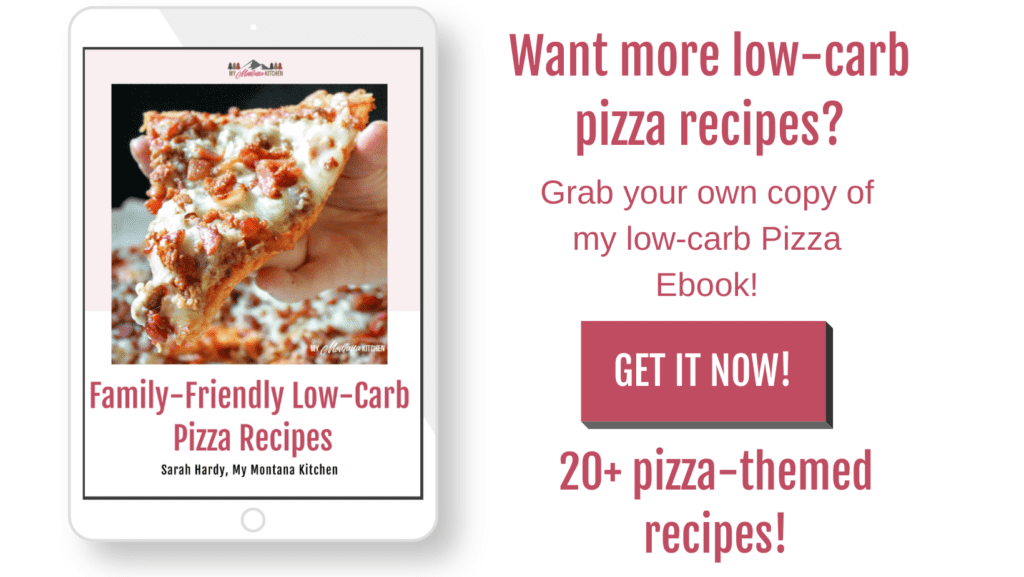 Cheddar Cheese
Another great option for pizza crackers is cheddar cheese. This cheese has a sharp, tangy flavor that can add depth to your keto cheese crackers.
Provolone Cheese
If you're looking for a more unique flavor, you might want to try using provolone cheese for your pizza crackers. This cheese has a slightly nutty flavor that can add a savory dimension to your crackers.
Parmesan Cheese
If Parmesan cheese is more your style, you'll enjoy these 3 Ingredient Double Cheese Crackers which use parmesan and nutritional yeast!
Zero-carb cheese cracker recipe
Unfortunately, these crackers are not zero carb, but each large cracker only has 2 net carbs.
The complete nutritional value will vary depending on which brand of cheese you use.
How to make keto cheese crackers in oven
(See full ingredients and instructions in the recipe card below.)
Preheat your oven to 350 degrees. While the oven is heating up, get out a baking sheet and line it with parchment paper.
Take 8 slices of mozzarella cheese and lay them on the baking sheet, making sure to leave a little bit of space between each slice.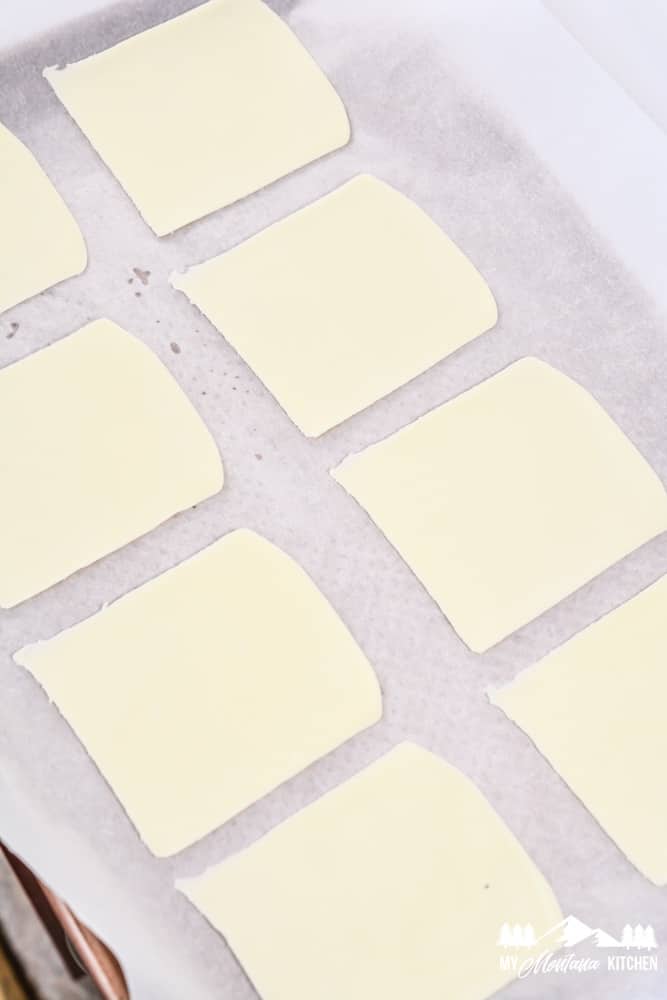 Now it's time to add the pepperoni! Place two slices of pepperoni on top of each piece of cheese.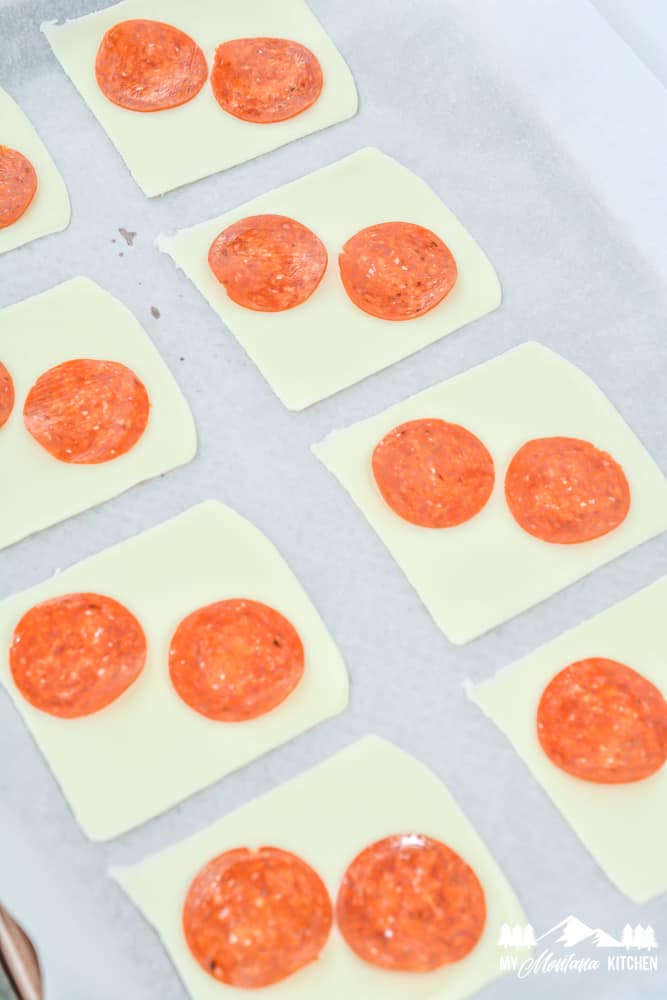 Slide the baking sheet into the oven and bake for about 15 minutes.
Keep an eye on them, though; you want them to be golden and bubbly but not burnt.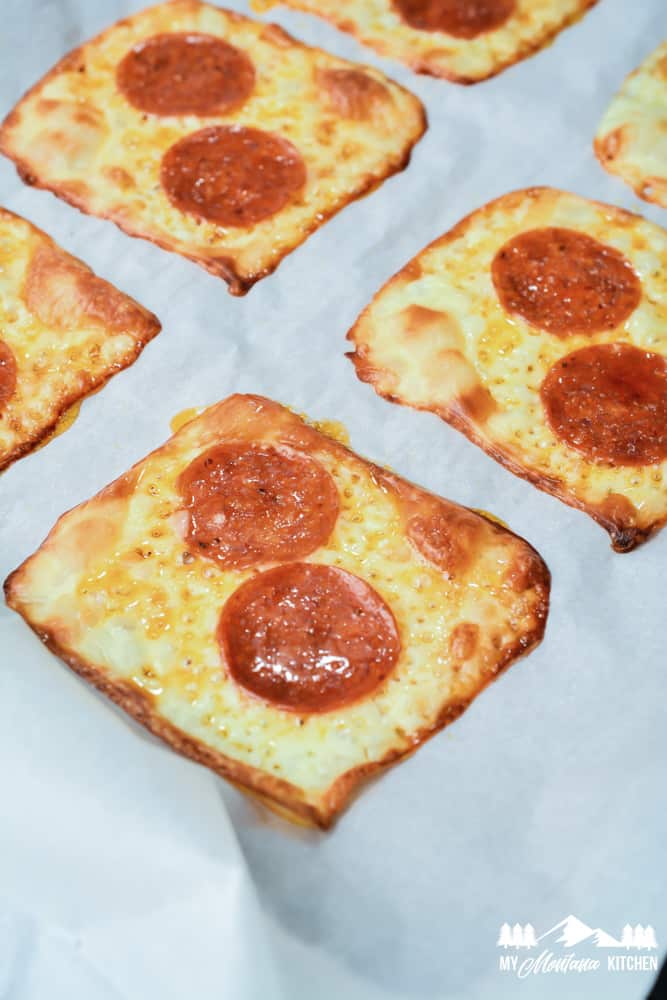 Once they're done baking, take them out of the oven and sprinkle them with Italian seasoning and grated Parmesan cheese.
Let them cool down for a few minutes until they're crispy and delicious.
Finally, it's time to dig in!
If you want to make them even more like pizza, dip them in some marinara sauce.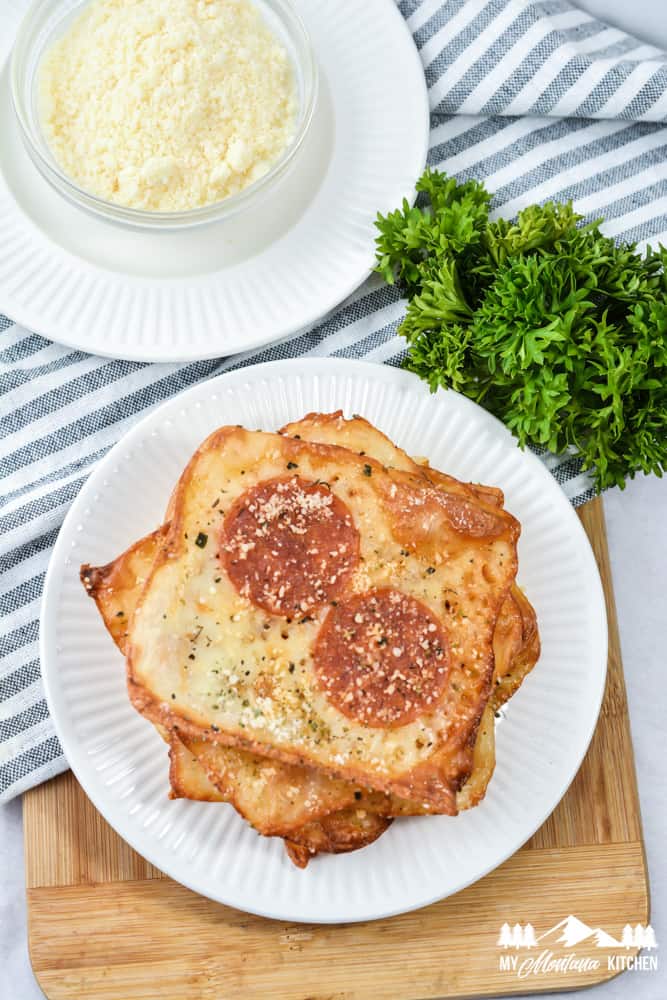 How to store your homemade low carb cheese crackers
Store in an airtight container
After your keto cheese crackers have cooled, place them in an airtight container to keep them fresh.
A sealed container will help prevent moisture from getting in, which can make the crackers soggy.
Keep keto cheese crackers in a cool, dry place
Store your keto cheese crackers in a cool, dry place, such as your pantry or a cupboard.
Avoid storing them in the fridge or freezer, as the moisture can cause the crackers to lose their crispy texture.
Additional flavor options for this keto crackers recipe
Don't be afraid to experiment with different toppings and seasonings to find your perfect flavor combination!
Bell peppers
Chop up some bell peppers and sprinkle them over your cheese crackers before baking.
The peppers add a sweet and slightly tangy flavor, as well as a pop of color.
Black olives
For a salty and savory flavor, add some chopped black olives to your baked cheese crackers.
Olives are also a good source of healthy fats.
Red pepper flakes
If you like a little heat, sprinkle some red pepper flakes over your cheese crackers before baking.
This adds a spicy kick that pairs well with the pepperoni and mozzarella.
You could also use fresh slices of jalapeno in place of the red pepper flakes. Even pickled jalapenos would work!
Pesto
Spread a thin layer of pesto over your crackers before baking for a burst of fresh basil and garlic flavor.
You can make your own pesto using basil, pine nuts, garlic, olive oil, and Parmesan cheese.
With just a few simple ingredients and easy steps, you can enjoy a deliciously cheesy and crispy snack that's perfect for any time of day.
Plus, with the option to add various toppings, you can get creative and switch things up to keep things exciting.
Give this recipe a try and elevate your snack game to a whole new level!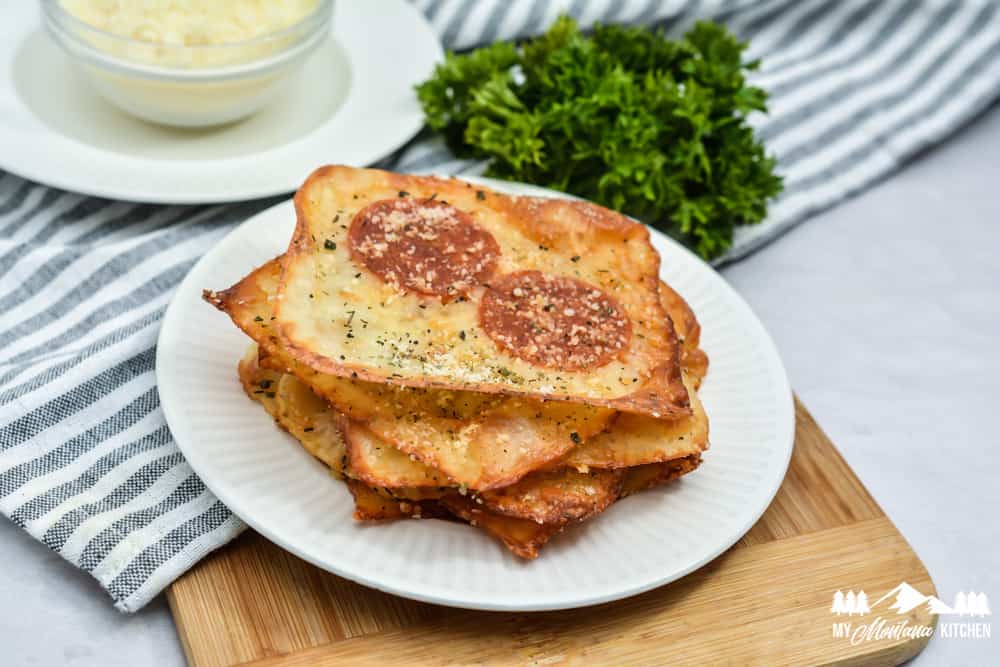 For more keto snacks, you might like these low-carb recipes that are also pizza-inspired:
These pizza cups follow a keto-friendly recipe using fathead pizza dough, the ultimate low-carb pizza sauce, and all your favorite pizza toppings.
All the savory flavors of pizza in a 2-minute microwaveable muffin!
This effortless low-carb appetizer is ideal for game night, packed with gooey cheese and crunchy pepperoni.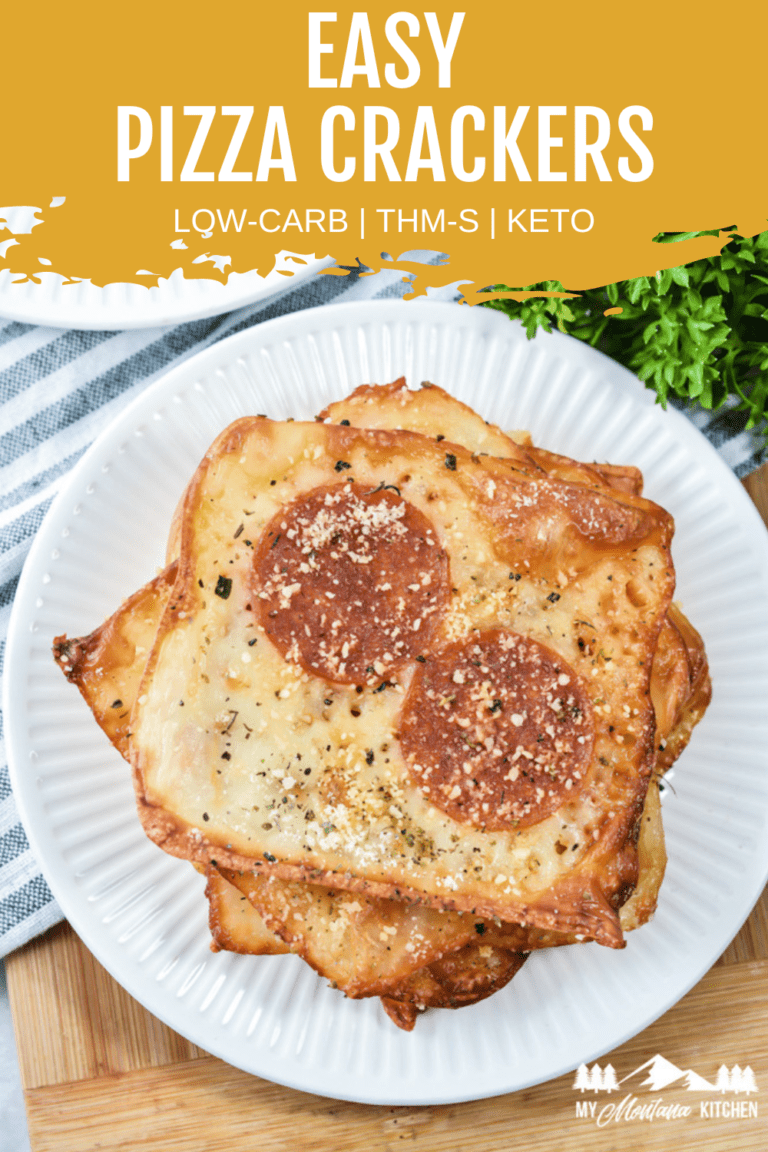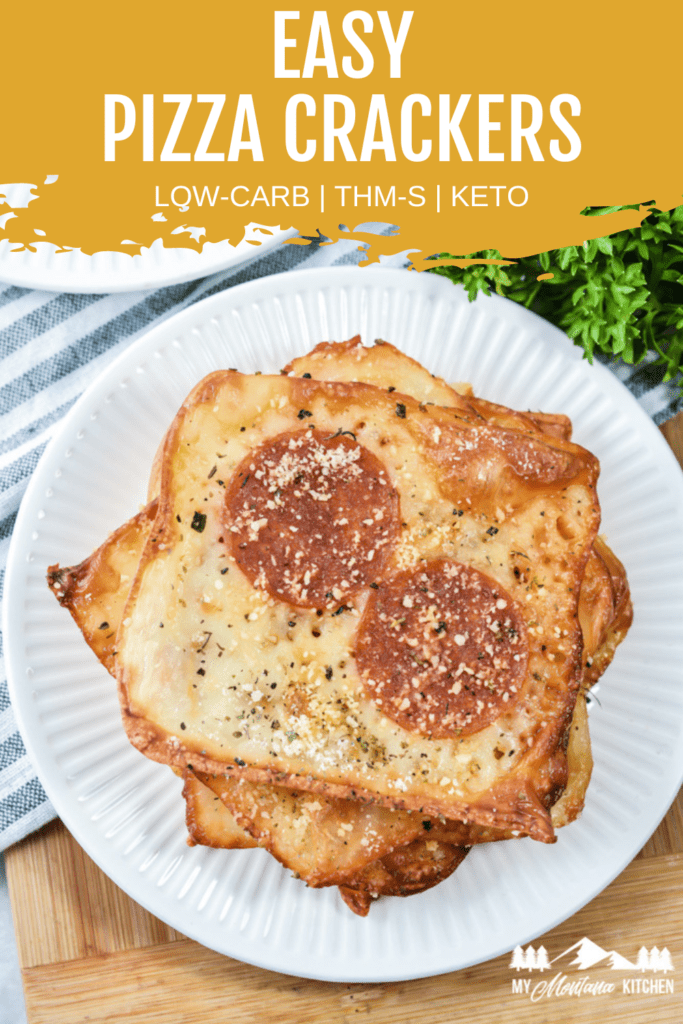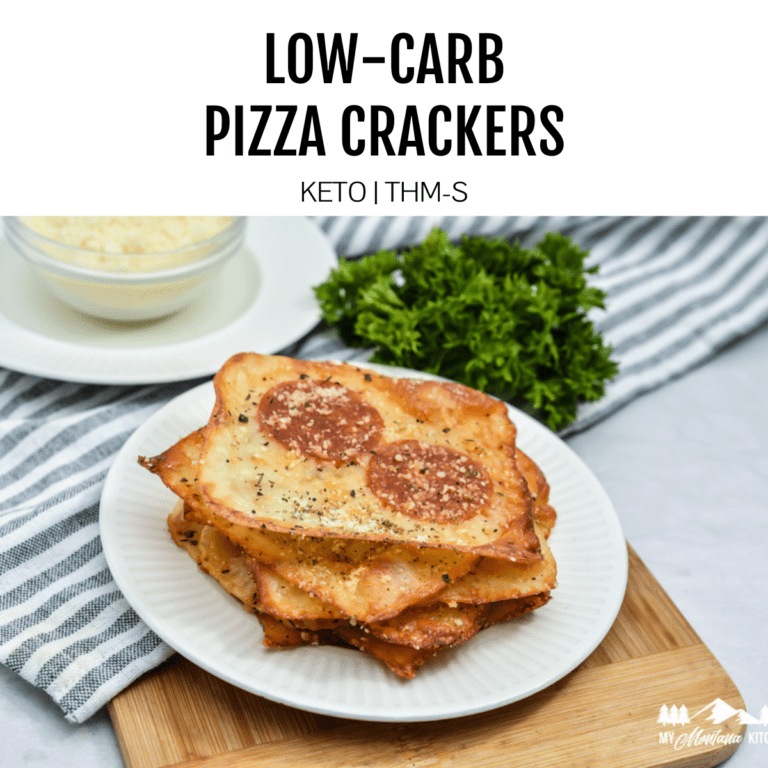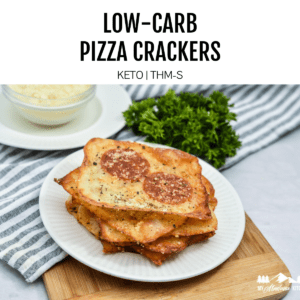 Keto Pizza Crackers
These crispy cheese crackers are not only low-carb and keto-friendly, but they are also a perfect way to get your cheese and pepperoni fix without having to order a whole pizza.
Print
Pin
Rate
Servings:
8
Large Crackers
Instructions
Preheat the oven to 350 degrees.

Layer the cheese slices on a parchment lined baking sheet, leave a bit of room between each slice.

Top each cheese slice with two pieces of pepperoni.

Bake for 15 minutes.

Once done baking, sprinkle with the Italian seasoning and parmesan cheese.

Let cool until crispy.

Serve with marinara sauce for dipping if desired.
Nutrition
Serving:
1
Cracker
|
Calories:
108
kcal
|
Carbohydrates:
2
g
|
Protein:
8
g
|
Fat:
8
g
|
Fiber:
6
g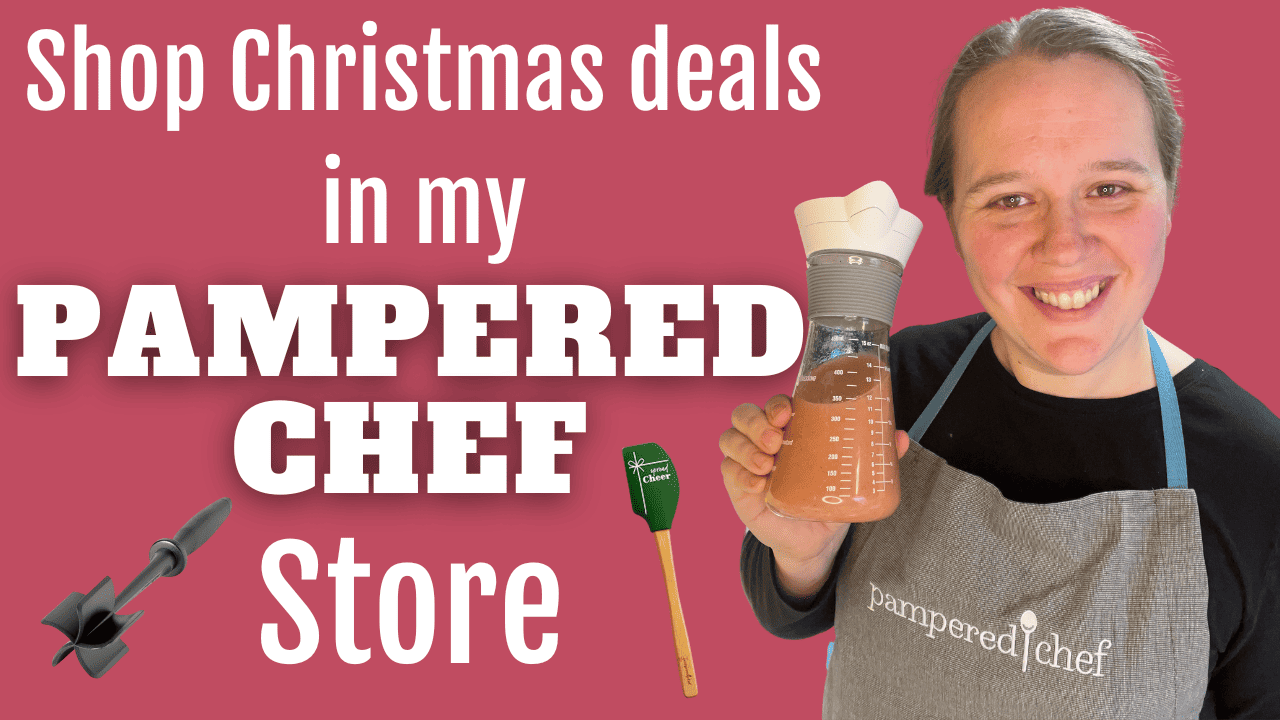 Reader Interactions