We may earn money from the products/companies mentioned in this post. As an Amazon Associate I earn from qualifying purchases.
A rich and velvety hot chocolate that tastes so decadent you would never know it is low fat and sugar free!
If you have been around THM for very long, you have no doubt heard of the amazing health benefits of okra. It can help regulate blood sugar, aid in digestion and perhaps even protect against sickness. I have always loved okra, so I do not generally have a problem eating it, but I know many people struggle with the flavor. Since it is such a healthy ingredient, I am always looking for more ways to incorporate it into my diet! (If you want to see all my okra recipes, check them out here.)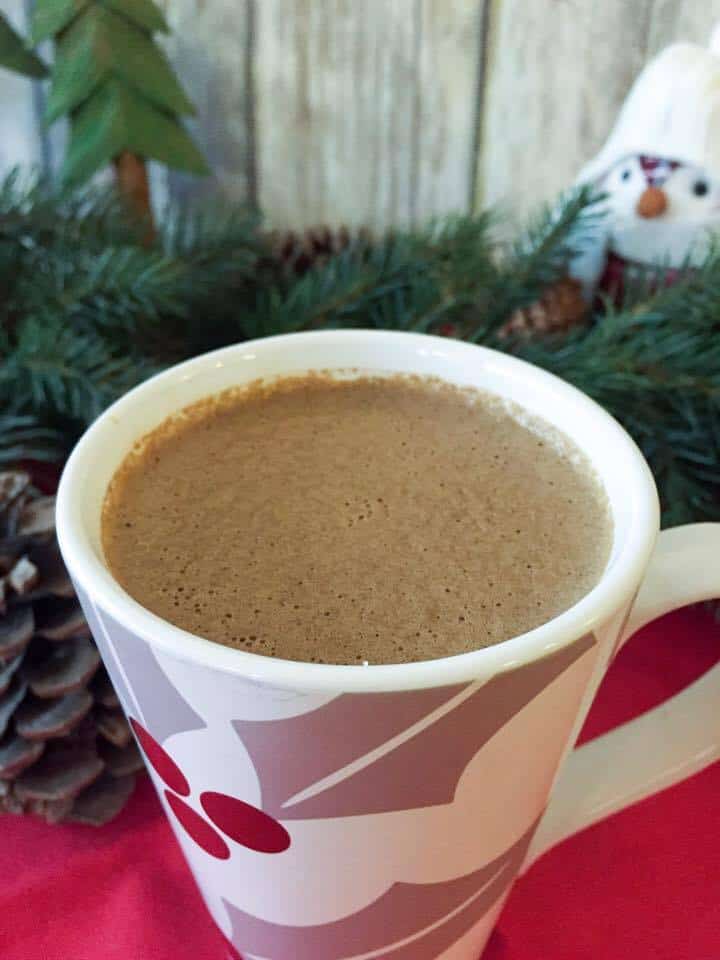 My birthday was in November and my husband gave me a Vitamix Blender! I was blown away - and so incredibly excited! My Vitamix takes okra disguise to a whole new level! I cannot say enough good about my new blender. I am in love! The important thing to remember with okra is that it needs to be blended it with a small amount of liquid until it is absolutely pureed. That helps to give you a smooth velvety mixture, with no lumps, and my Vitamix does this perfectly!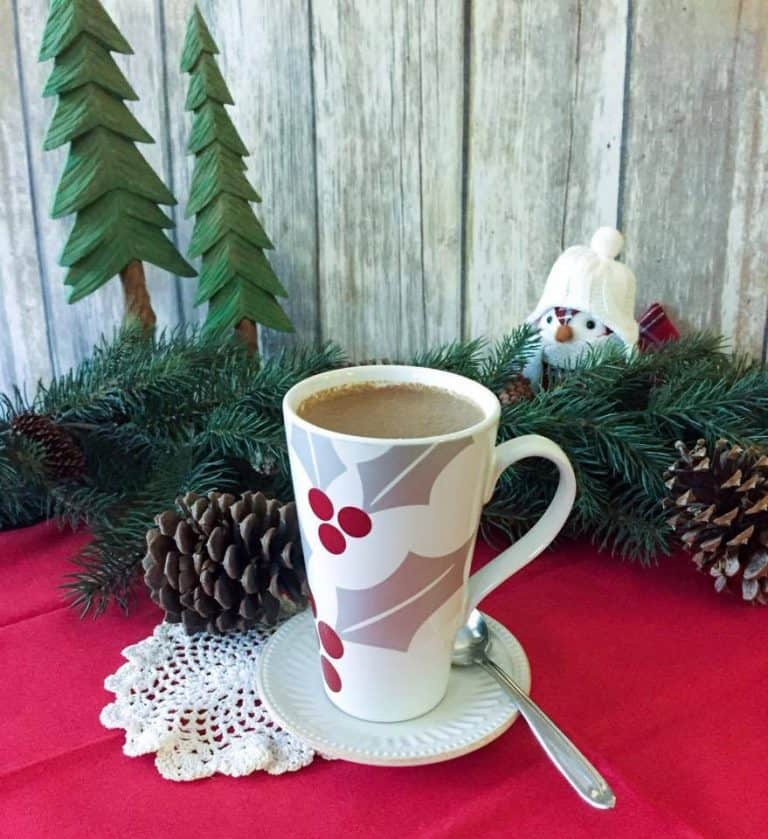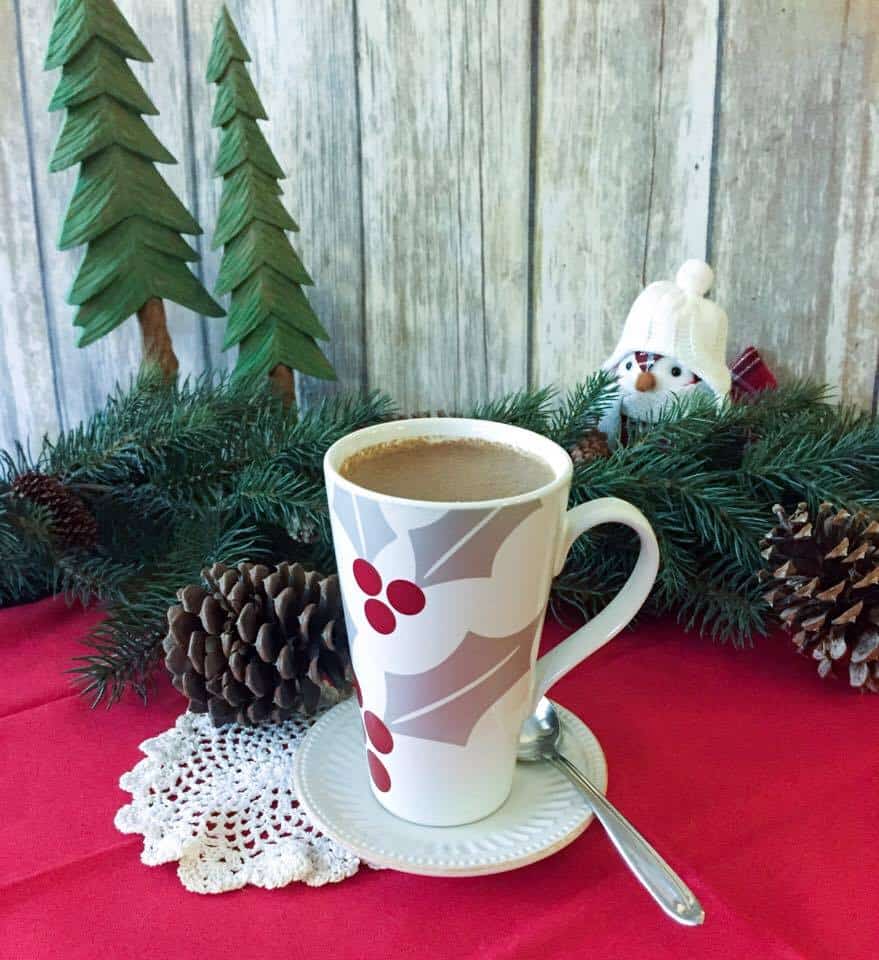 I have a couple of cold smoothie/milkshake recipes, but with the weather turning colder I wanted a warm option.The fun thing about this recipe is that it is customizable to your flavor preference. So far I have had coconut, salted caramel, and peppermint! I am hard pressed to say which one is my favorite - I like all of them. I have been drinking this drink almost daily (and sometimes more than once a day). Occasionally I make it with coffee in place of the water, so it is like a mocha!
If you have trouble with okra, you should definitely give this a try! It does make a bit of a foam on the top, which I think is fine, but if you want your hot chocolate to be absolutely smooth, you may want to strain the foam off the top. This would be delicious with a spoon of homemade sweetened whipped cream on top (this would make it an "S" instead of "FP")!
This recipe is also considered a Fuel Pull, which means there is not a significant source of carbs or fats. This means you can enjoy it anytime of the day!

Instructions
In a powerful blender (I strongly recommend a

Vitamix Blender

), puree okra with water (or coffee) until okra is completely pureed. You should have a very smooth mixture.

Add remaining ingredients and blend until well combined.
Notes
Please note: Pay attention to your manufacturer's directions concerning blending hot liquids. Some blenders may require you to vent the top. Please, please, please use extreme care! I do not want you to be hurt by an exploding blender!!
To make different flavors of hot chocolate, follow the directions below:
For Peppermint: Add 1 drop of Peppermint Essential Oil
For Salted Caramel: Increase Mineral Salt to ¼ Teaspoon and add 1 Capful of Caramel Flavor
For Coconut: Omit MCT oil and use 1 Tablespoon Extra Virgin Coconut Oil instead. (This would turn your hot chocolate into an "S" Fuel)
Nutrition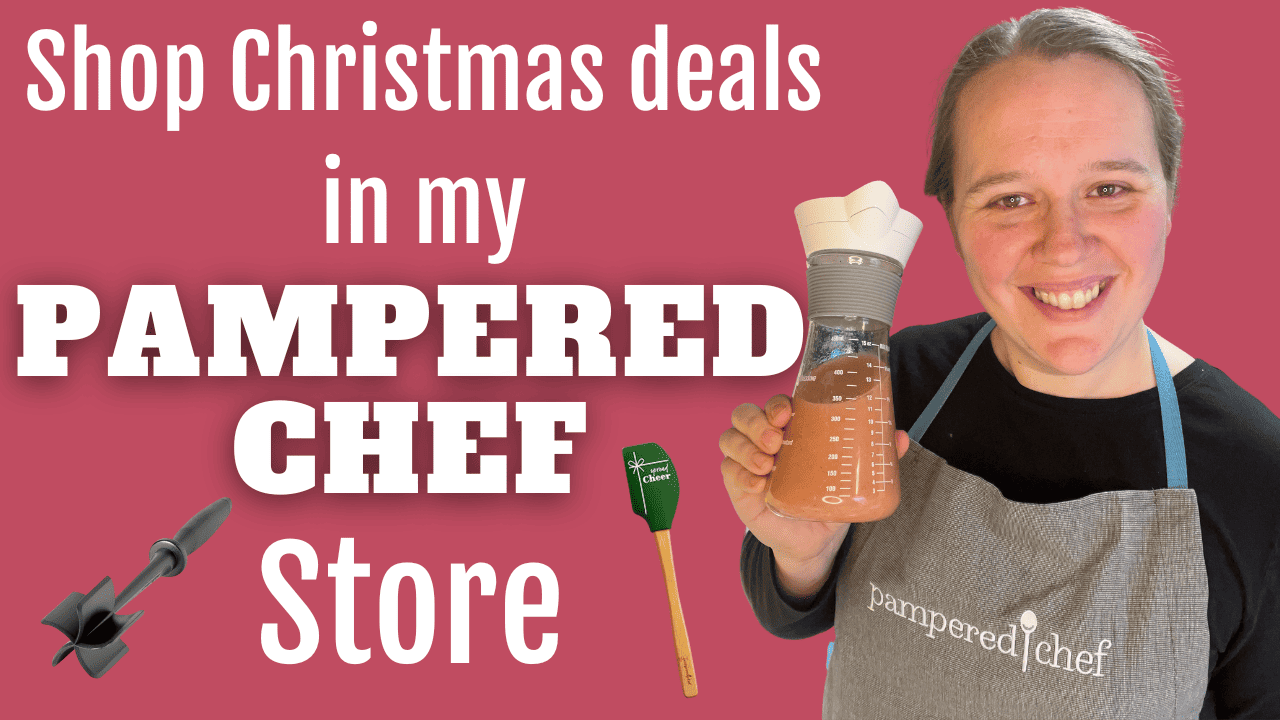 This post contains affiliate links, which provide me with a small commission when you purchase an item through my link. This goes to the support of my family and this blog. Thank you!
Reader Interactions