We may earn money from the products/companies mentioned in this post. As an Amazon Associate I earn from qualifying purchases.
A collection of hearty, comforting keto casseroles that are great for low carb family dinners!
When the weather begins cool, my recipe planning tends to take a turn toward crockpot dishes, hearty casseroles, and filling soups.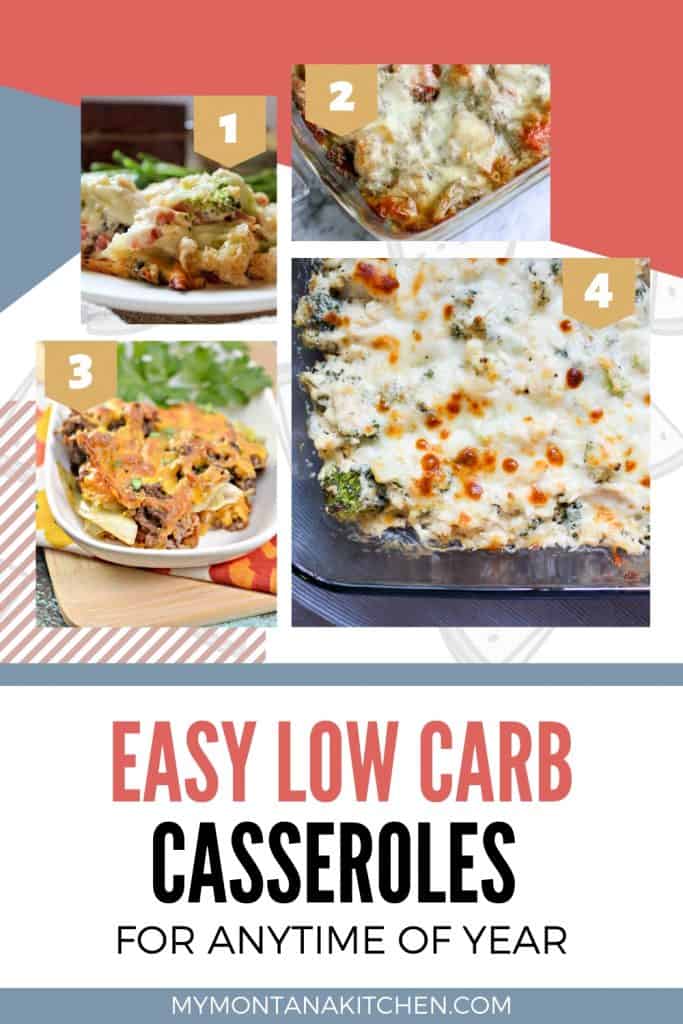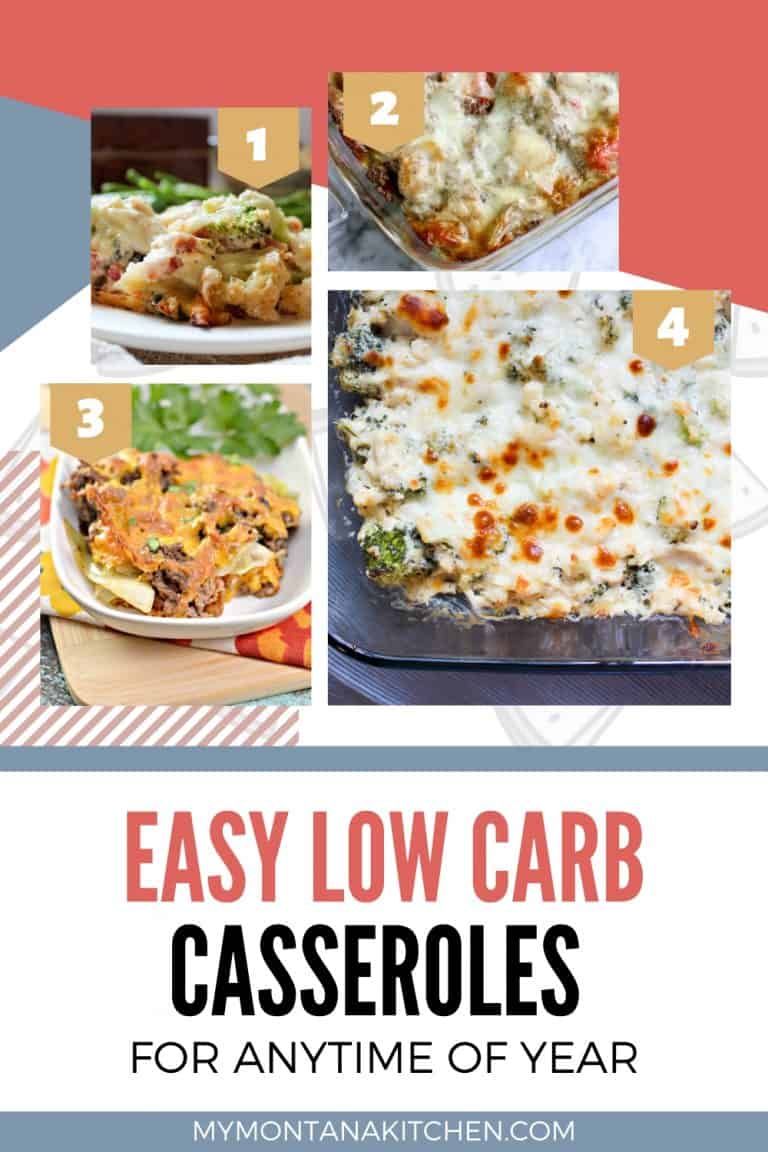 How to Make Easy Keto Casseroles
Fortunately, it is amazingly easy to whip up a low carb casserole dish. Especially if you have some meat in your refrigerator that is already pre-cooked.
I love to keep cooked, diced (or shredded) chicken in my refrigerator at all times.
For one thing, it saves me in a pinch - I'll throw some chicken on lettuce with fresh vegetables and an easy dressing (like this Best Ranch Recipe). (Cooked ground beef is great, too!)

It makes for a quick protein that I can eat as a snack or add to my meal.
But it is also great because you can use it in many of these easy keto casserole recipes! Add the cooked chicken with a handful of other ingredients. Mix in a large bowl, pour into your casserole dish, and bake!
This makes it so easy when dinner comes sneaking up on you and you have no idea what you are going to cook for your family. (I've been there!)
How to Serve Healthy Casseroles
All of these casserole recipes are low carb, gluten free, and work beautifully as a Trim Healthy Mama S Fuel!
In this post, I've collected 12 delicious keto casseroles that you NEED to try this week! (Ok, maybe you can't try every one of them this week, but put these in your menu rotation! You won't be sorry!)
Tips for Low Carb Casseroles
For most of these casserole recipes, I would serve them with a simple salad and call it a meal. Or you could add a roasted non-starchy vegetable.
Put your casserole on one rack in your oven, and your roasting vegetables on the second rack. (You may want to switch them part-way through baking.)
There is even a breakfast casserole here! (But hey, who says you can't eat breakfast for dinner? I do that sometimes!)
To see the full recipes for the casseroles, simply click on the Recipe Name below each photo.
Keto Main Dish Casserole Recipes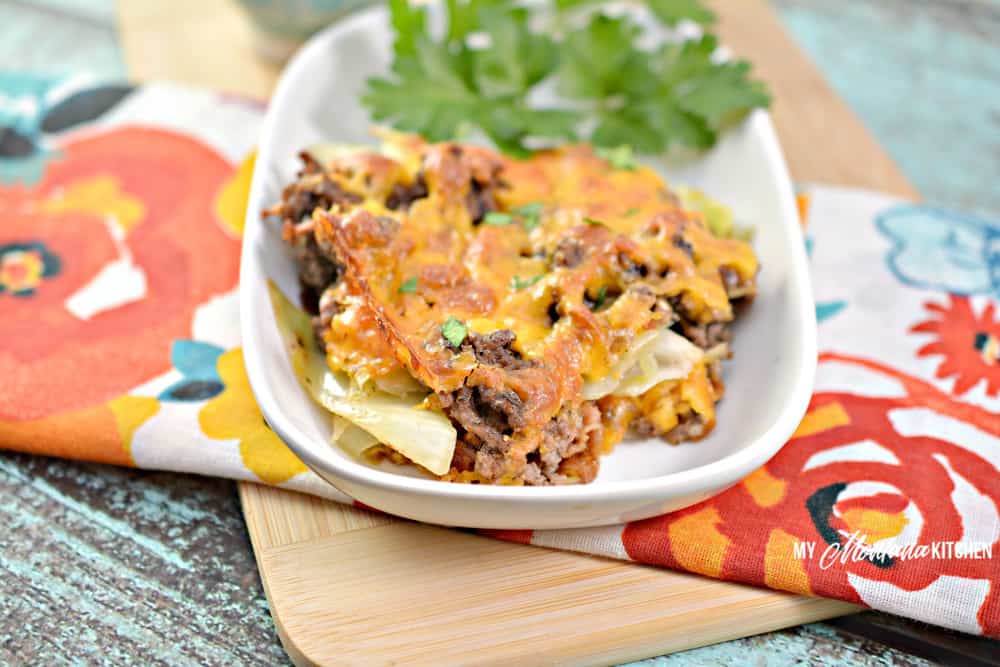 This easy, cheesy keto cabbage casserole combines cheddar cheese, bacon, ground beef, and savory spices for a delicious one-dish dinner. It's a keto casserole that uses cabbage as the foundation and is filled with satisfying goodness everyone at the table will devour.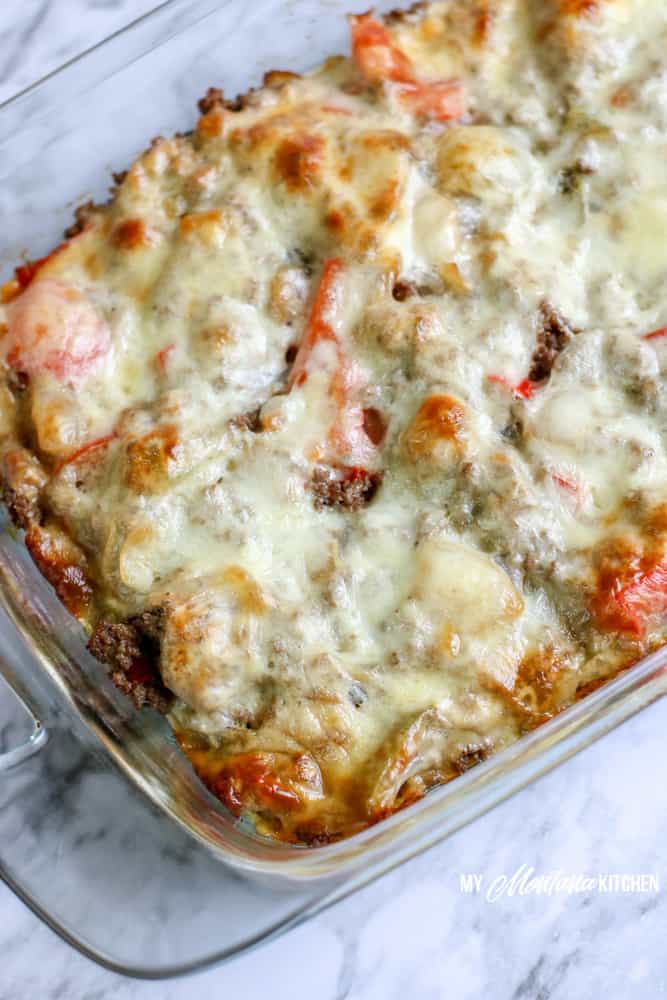 This low carb philly cheesesteak casserole is a simple twist on a classic American favorite. Not only is it delicious, but easy ground beef casseroles like this cheesesteak dish also make for great dinners because they are easy, quick, and popular with the whole family.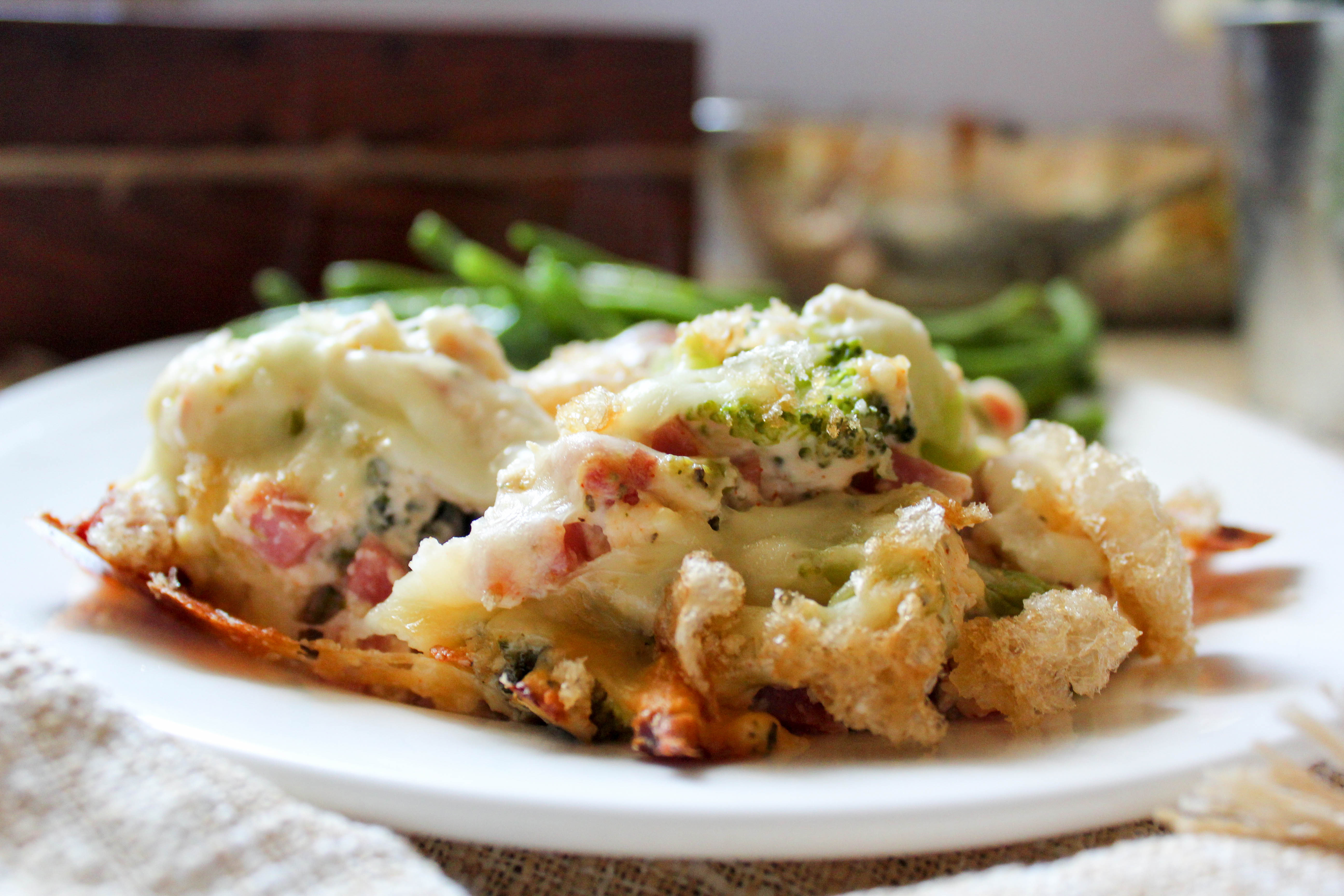 Creamy Ham and Broccoli Casserole
A delicious and creamy casserole filled with ham, broccoli, and a burst of savory flavors. This casserole works great with leftover ham (think, after a Holiday meal)!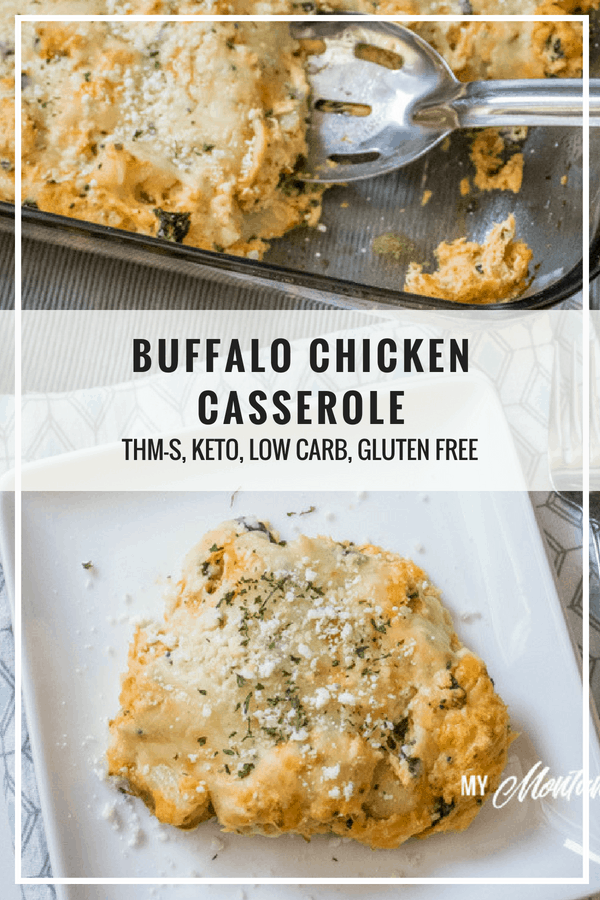 Rich, cheesy, and bursting with flavor, this Buffalo Chicken Casserole is sure to be a weeknight favorite for your family. If you love hot wings, you will love this casserole!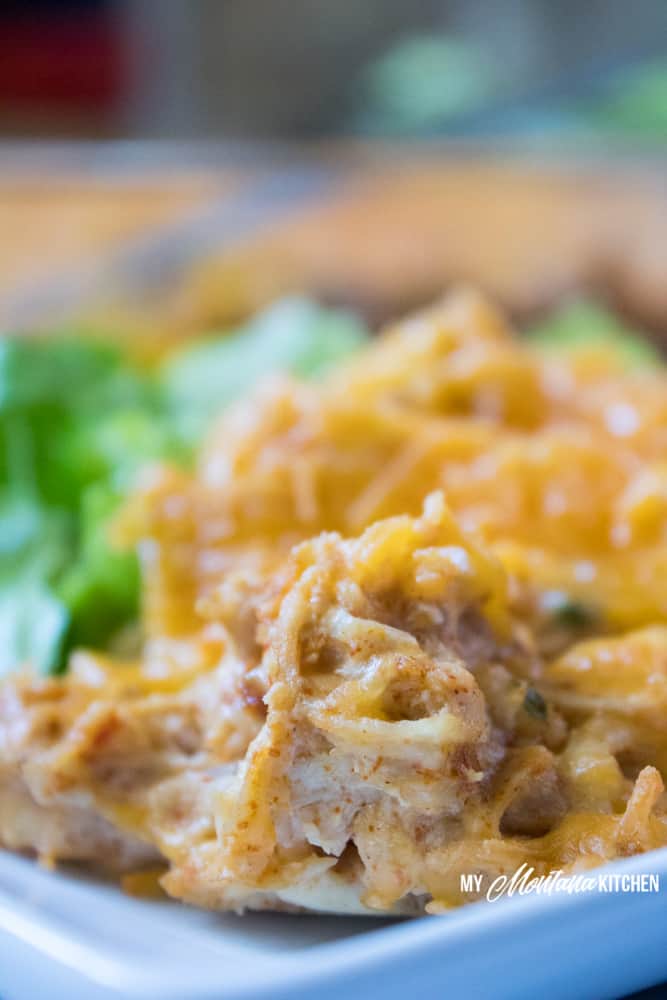 If you love Chicken Tacos, you will love this Taco Chicken Casserole. So easy to throw the ingredients together, then enjoy with all your favorite added toppings!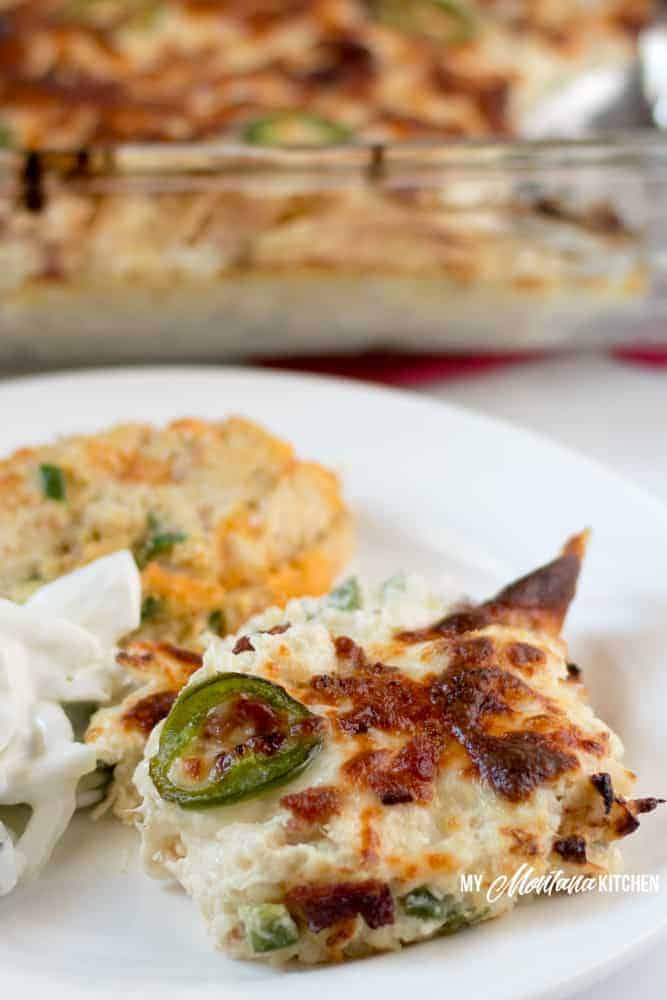 Jalapeño Popper Chicken Casserole with Bacon
This low carb keto chicken casserole is spicy, savory, and downright mouthwatering. Jalapeño popper chicken casserole with bacon is about to become a weeknight favorite in your home when you need an easy, one dish keto dinner that the whole family will enjoy. Serve it up all on its own or with your vegetables or fresh salad on the side.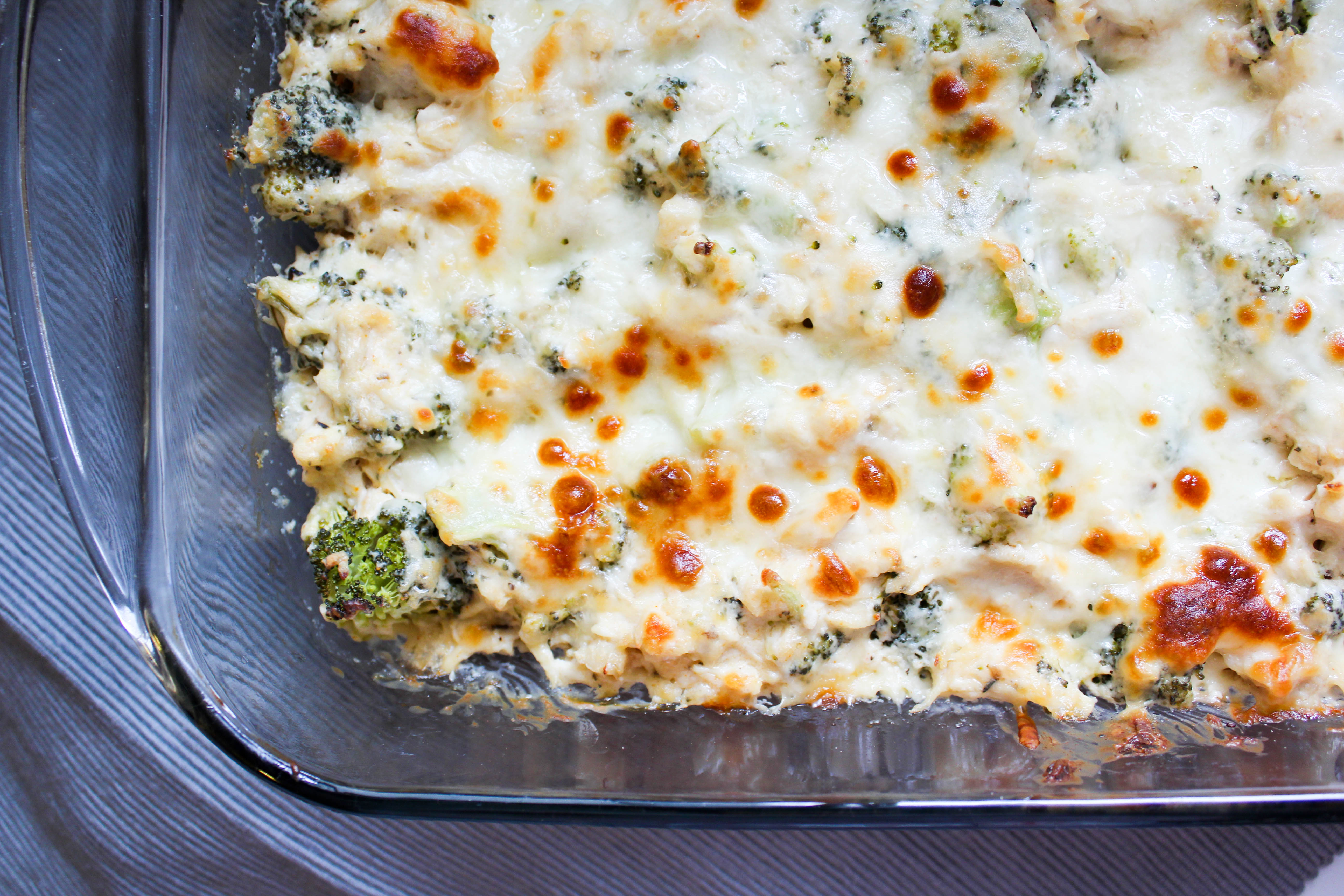 Cheesy Chicken And Broccoli Casserole
An easy Keto Chicken Broccoli Casserole that comes together quickly and tastes just like the chicken and broccoli casserole you remember from your childhood (minus all the carbs)!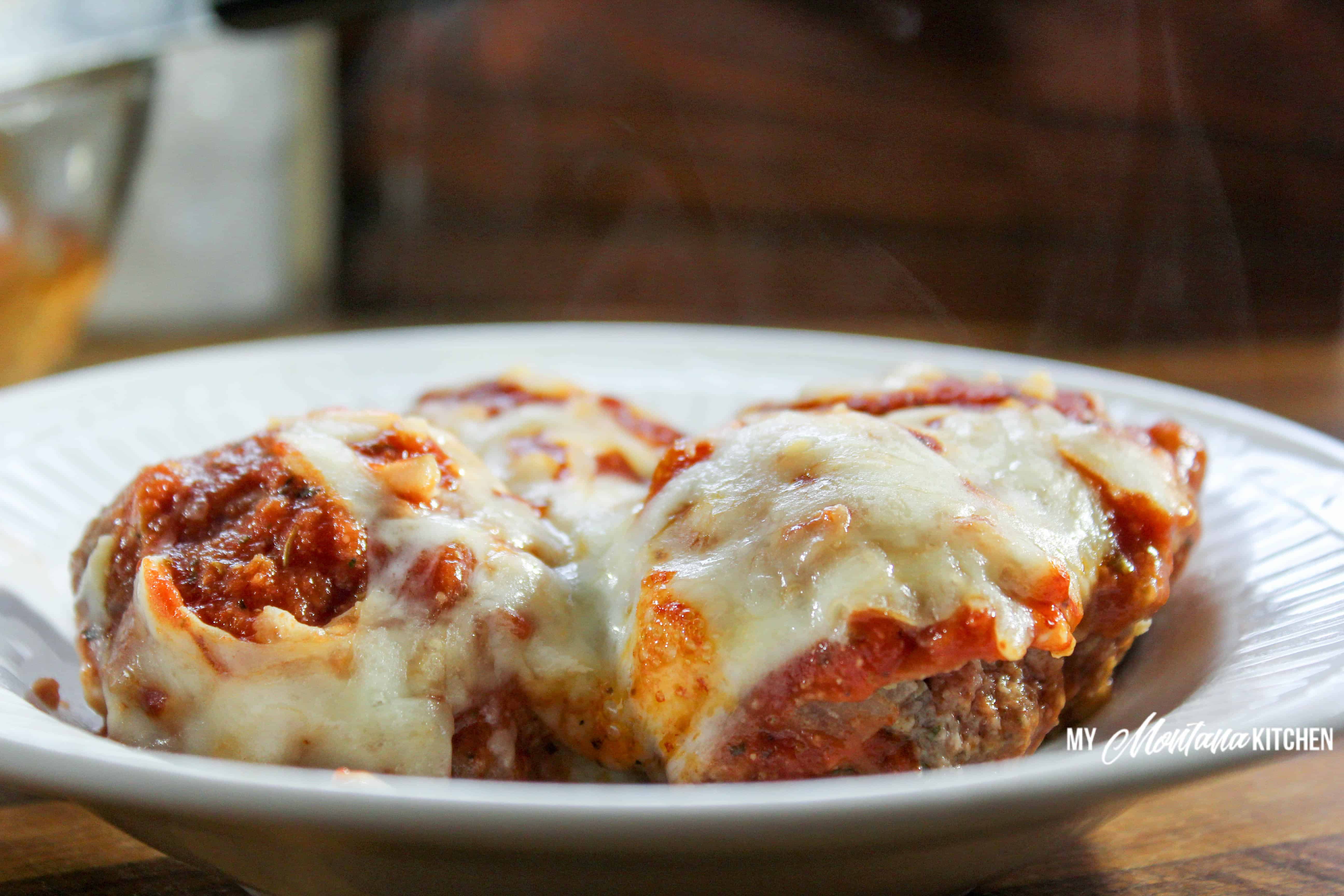 Low-Carb Pizza Meatball Casserole
This low-carb pizza casserole is easy, savory, cheesy, and sure to be a family favorite! The meatballs can be made ahead of time and frozen, so this pizza casserole can be super quick as well.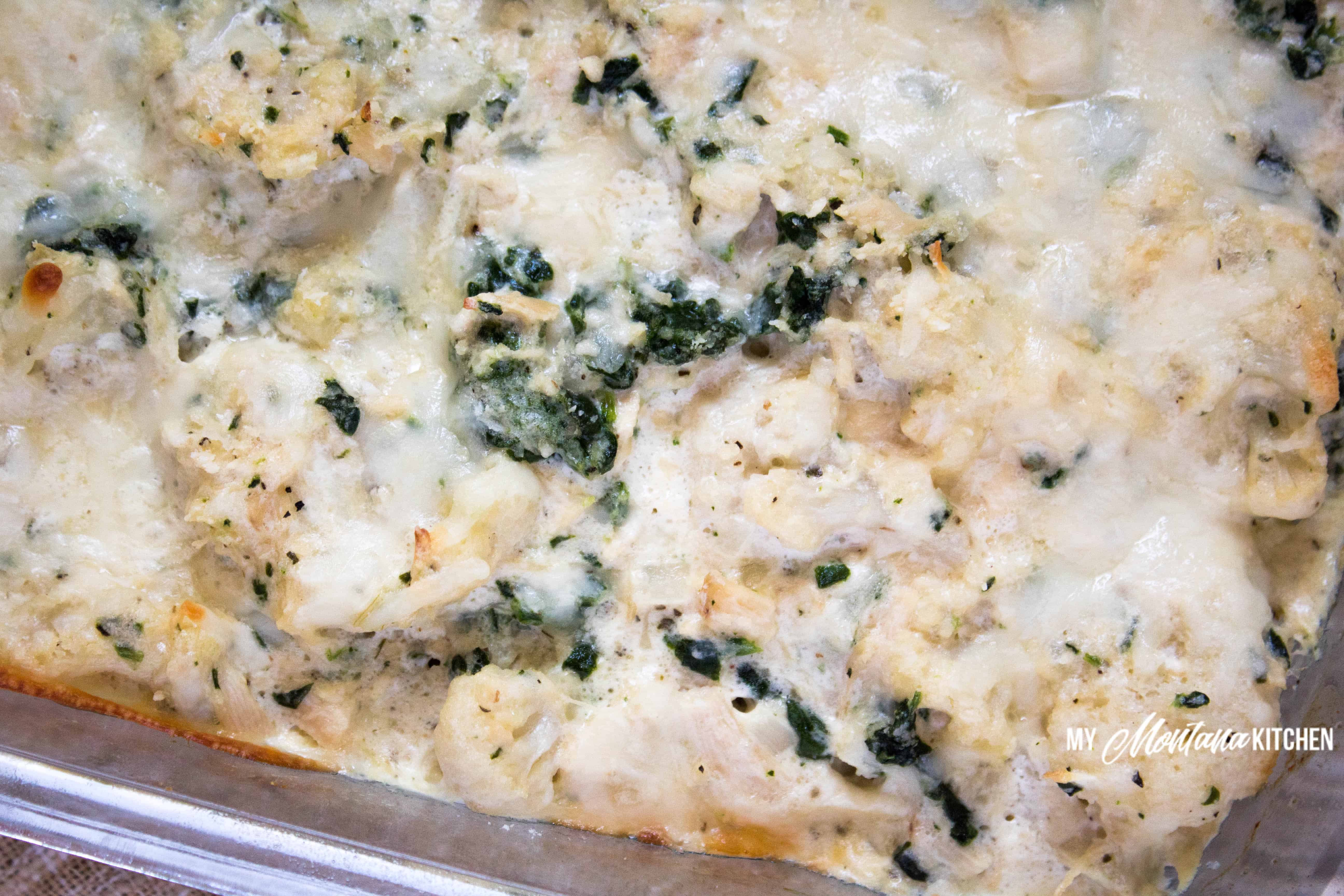 Who loves Alfredo? (I do!) This easy casserole recipe is creamy, cheesy, and low carb - filled with all the flavors of your favorite Alfredo dish.
Low Carb Vegetable Casseroles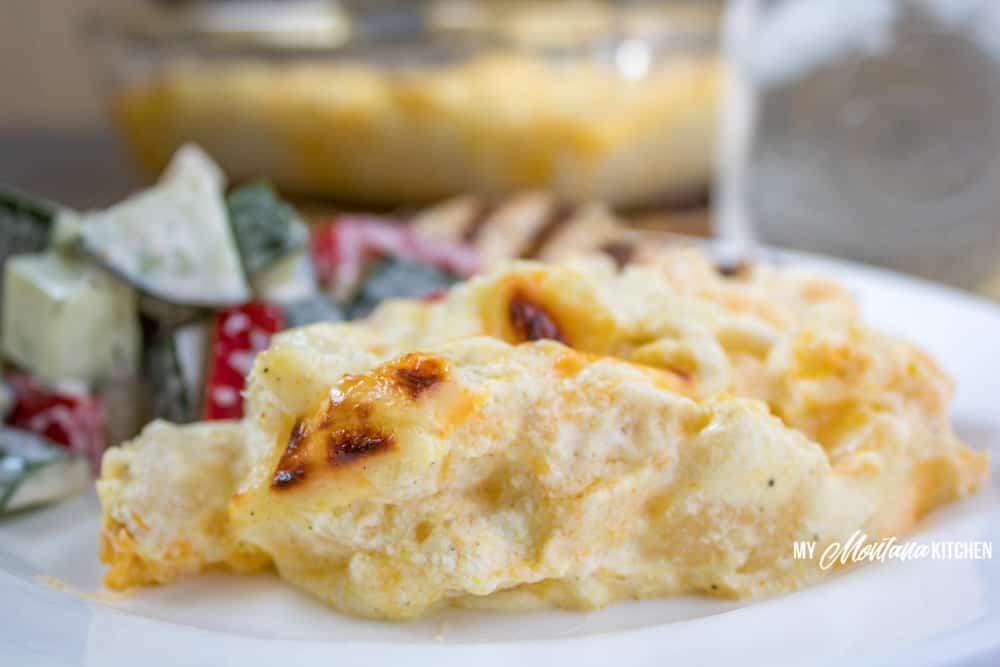 A delicious, creamy low carb side dish that tastes remarkably like the old standby cheesy potato casserole! (And no, it's not cauliflower – promise!) Can you guess what is used to substitute the potatoes?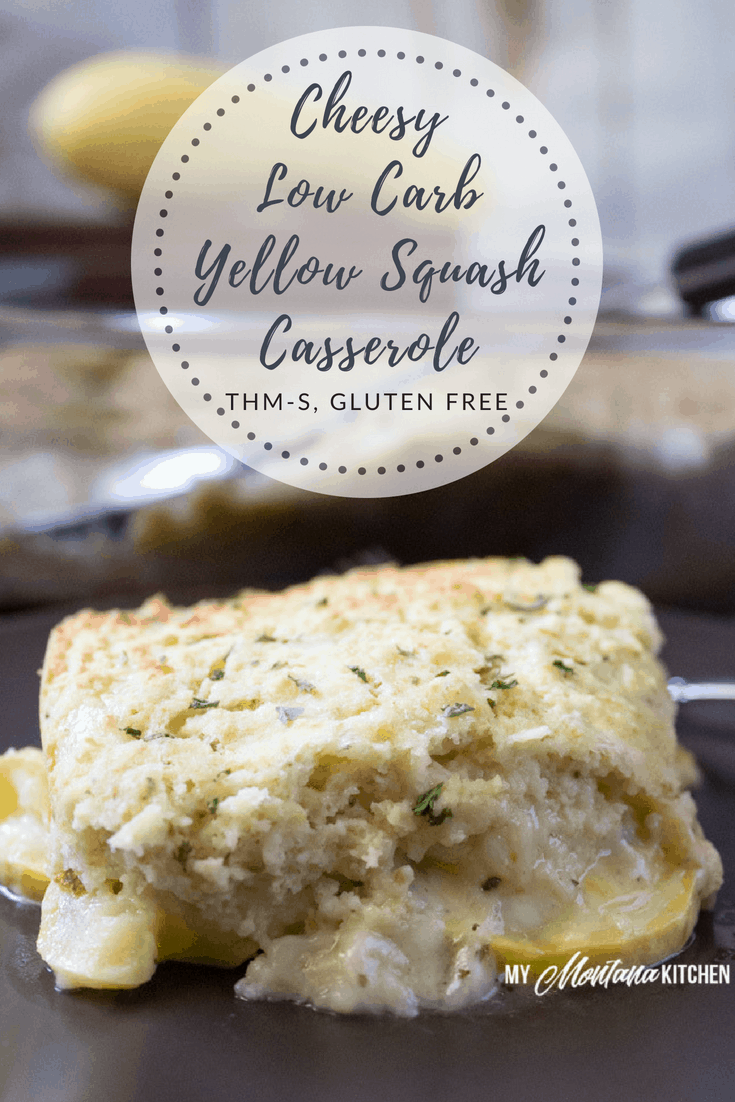 This easy Yellow Squash Casserole is filled with cheese, Italian seasonings, and topped with low carb biscuits. You can use it as a stand-alone vegetarian main dish, or as a side dish.
Low Carb Breakfast Casseroles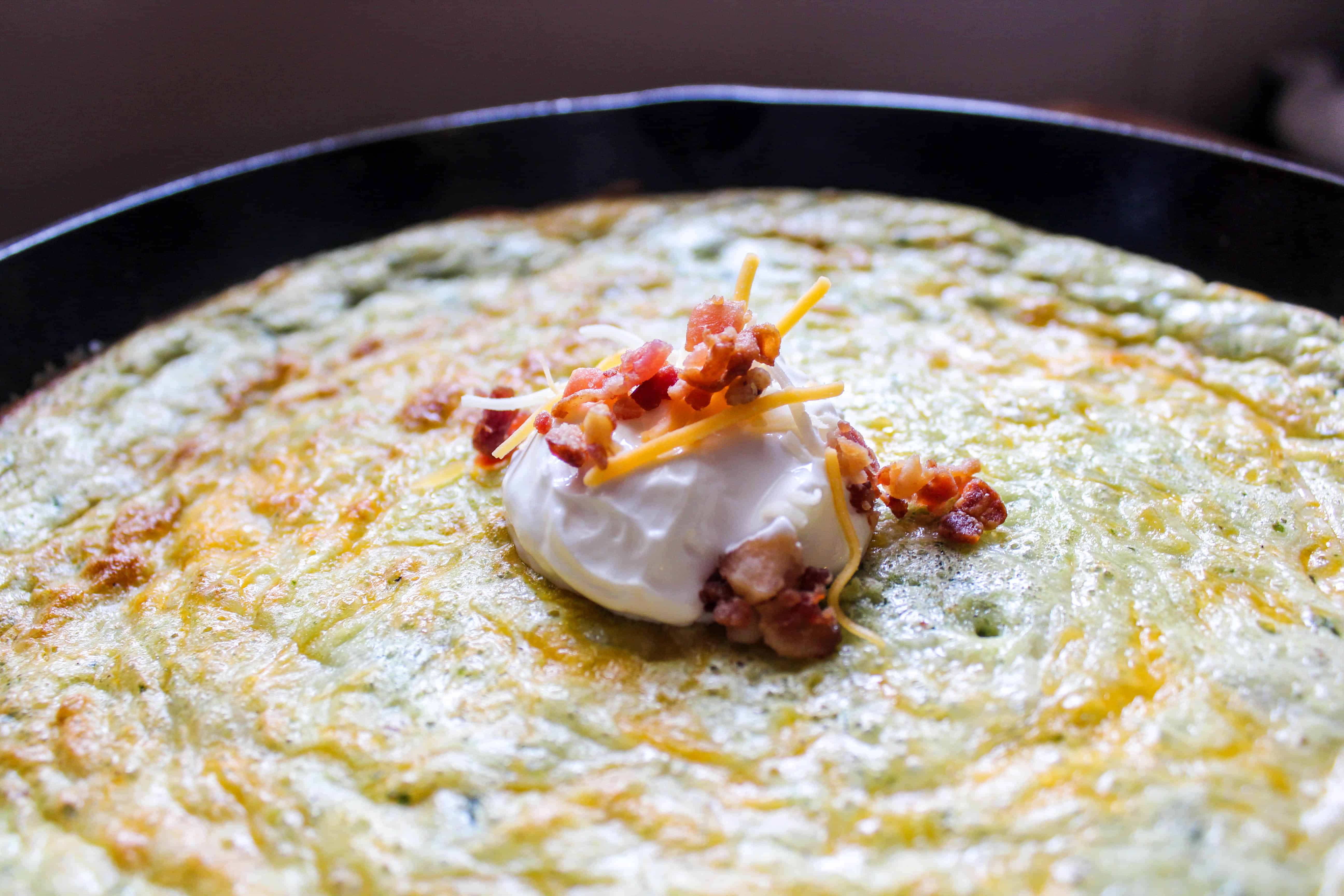 Bacon and Eggs Cottage Casserole
Creamy bacon and egg casserole topped with cheese – perfect for brunch or an easy supper! You can throw in extra vegetables if you have them, or enjoy it as written in the recipe!
Oh, and if you love chicken casseroles, you'll also want to try this Low Carb Chicken Fajita Casserole!
I hope you have found a few new keto casserole recipes to try! When you try them, drop me a note and let me know what you thought! Or you can tag me on Instagram or Facebook, too!