We may earn money from the products/companies mentioned in this post. As an Amazon Associate I earn from qualifying purchases.
Cheeseburger Pizza
Cheeseburger Pizza combines the best of two family favorites - pizza and cheeseburgers! A sturdy low carb crust is topped with a savory sauce, crumbled ground beef, onions, tomatoes, dill pickles, and lots of cheddar cheese!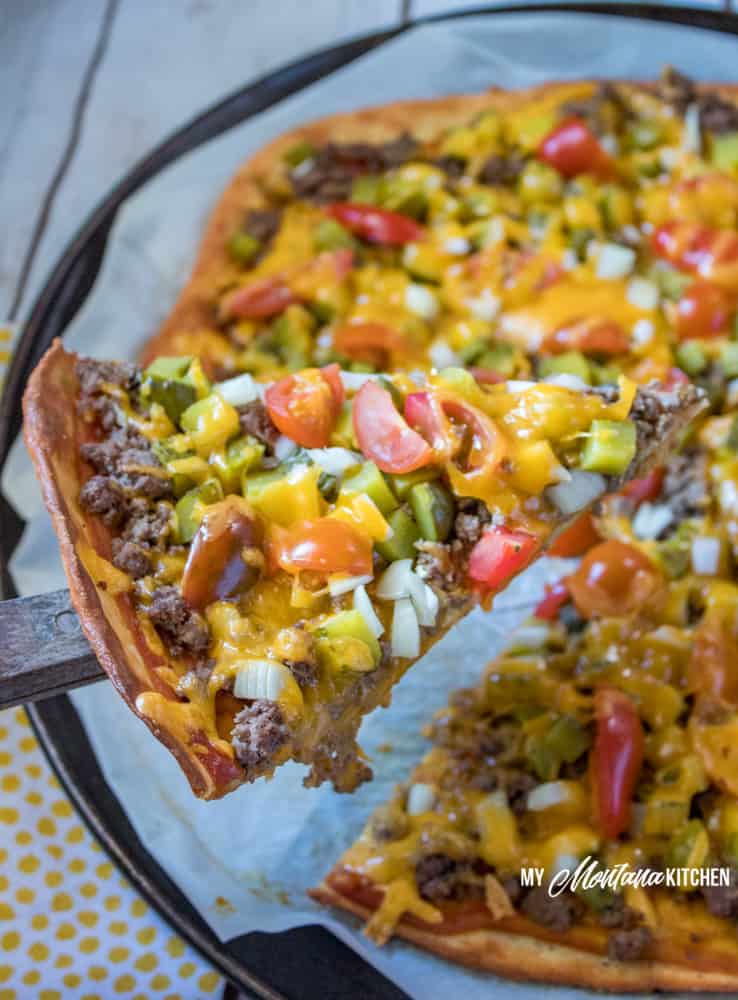 Sometimes it can be difficult to find healthy recipes that your family will enjoy, but they are sure to run to the table you serve this family friendly pizza!
(We are a participant in the Amazon Services LLC Associates Program, an affiliate advertising program designed to provide a means for us to earn fees by linking to Amazon.com and affiliated sites. I am also an affiliate with Trim Healthy Mama. There are affiliate links used in this post.)
This keto friendly pizza recipe is also gluten free, and a Trim Healthy Mama S Recipe.
When I first began my Trim Healthy Mama journey, I was constantly amazed at all the delicious food we can eat.
In fact, sometimes people would look at my plate and say, "I thought you were on a diet?" To which I would reply, "Yes, and this is on plan!"
(Just to be clear, I truly DON'T think of THM as a "diet" - it really is a lifestyle, not a fad!)
Two of the things I loved most were Pizza and Stromboli. So decadent, with all the old familiar flavors that I loved, but made smarter and with healthy ingredients. In fact, I will be sharing some of my favorite pizza recipes below!
If you have never heard of Cheeseburger Pizza, you are not alone.
I had never heard of them until last month when my sister-in-law sent me a text message with a picture of her dinner. (Which just happened to be a Low Carb Bacon Cheeseburger Pizza.) Thank you, Joanna!
It looked delicious - luscious ground beef, melty cheese, crisp pickles and onions . . . REALLY good!
Think about it. If you love cheeseburgers, why wouldn't you like a hamburger pizza?
With all the toppings it makes a hearty and filling meal that even your husband and teenagers will love!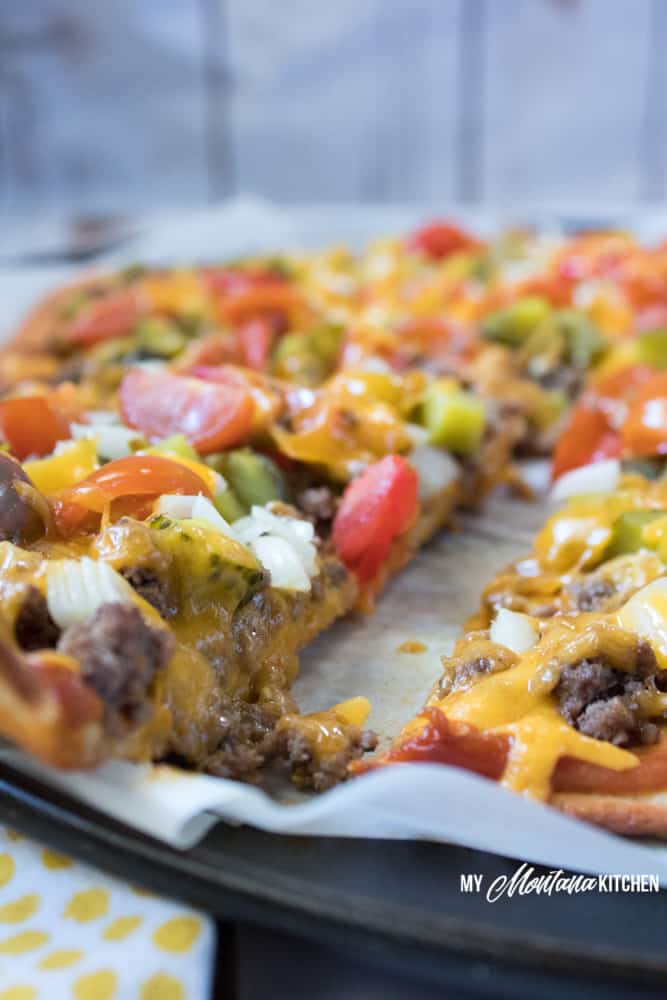 START WITH THE CRUST
I have tried a variety of methods for making low carb pizza crusts. Cauliflower, yes. Ground chicken, yes. Almond flour, yes. The list could go on and on.
But my favorite healthy pizza crust recipe is the dough used in my Low Carb Stromboli. When using it as a crust, I typically omit the Italian seasonings.
One of the reasons I love this particular dough is because it uses the Trim Healthy Mama Baking Blend in place of most of the almond flour.
This lightens up the dough, while still giving it a great texture. In fact, this is the most sturdy keto pizza crust I have ever used. You can easily pick it up and eat it with your hands!
Now let's get on to those tips for making the perfect low carb pizza dough!
TIPS FOR MAKING LOW CARB PIZZA CRUST
When microwaving the cream cheese and cheese, I usually microwave for thirty second intervals, then stir well.
This ensures that I have an even melt and that I do not scorch the ingredients.
This dough also works best when you use an egg that is room temperature, not cold from the refrigerator.
When mixing, it is sometimes hard to get all the ingredients to incorporate evenly.
I like to mix for a bit in my bowl with a wooden spoon, then I turn it out onto parchment paper and knead it a bit with my hands. This ensures that I have a homogenous dough.
Rolling out the dough between two sheets of parchment paper makes forming the crust so easy!
When the dough is rolled out to the right size, I just remove the top layer of parchment paper and slide the other piece of paper (with the dough) onto my pizza pan.
I have an old, beat up round pizza pan that I absolutely love, but you could shape this dough into a rectangle and bake on a baking sheet as well. This pizza pan is similar to the one I use.
MAKING A KETO CHEESEBURGER PIZZA
You don't even need pizza sauce for this recipe! Using the condiments normally found on a cheeseburger gives you all of that luscious cheeseburger flavor!
I mixed together ketchup and mustard for the sauce, then topped it with all my favorite burger toppings. (Using a sugar free ketchup or homemade sugar free ketchup is best.)
Adding bacon to this pizza would make it even more amazing! (Bacon Cheeseburger Pizza, anyone?)
The topping are completely customizable to the preferences of your family. If you don't like onions or tomatoes, you can omit them. If you prefer mozzarella cheese over cheddar, go for it!
Customize it for your family and own it!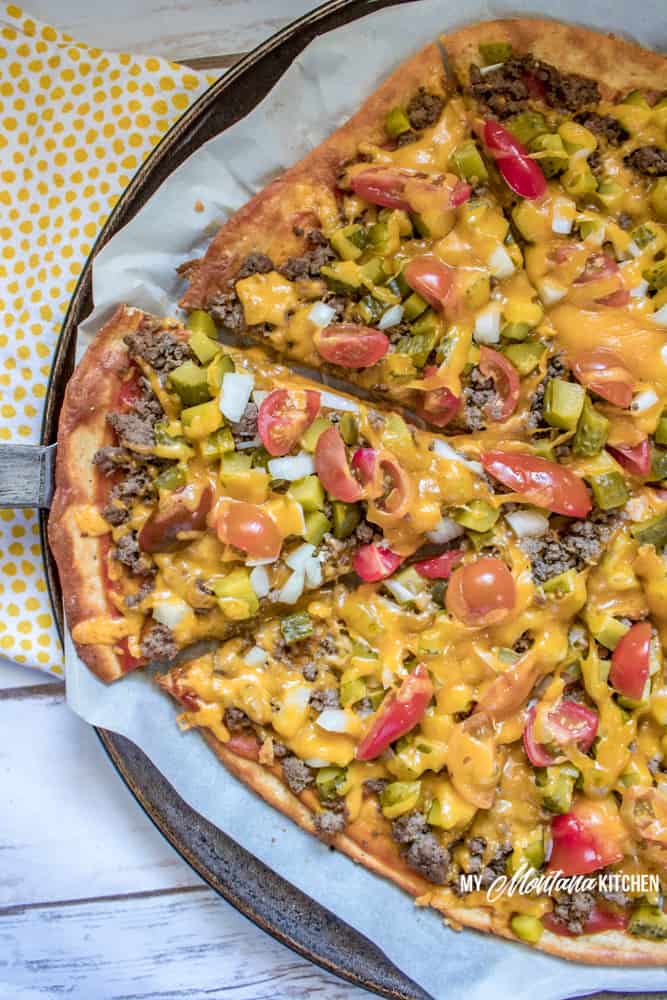 Burger Pizza Tips
Because of the burger and all the extra toppings, I find that this cheeseburger pizza is very filling. I like to serve it with a large side salad, and I find I am usually full after only one slice of pizza.
I actually used venison in place of hamburger, because that is what we have on hand. I never even purchase burger!
I rolled my dough quite large - at least a 12 inch circle. When I cut the pizza into slices, I only cut it into 8 pieces, so the slices were quite large. Feel free to cut it into smaller portions if that works better for your family!
If you love pizza, be sure to check out some of my other favorite pizza recipes (all low carb)! (I've even created an ebook with pizza and pizza themed recipes!)
Also, be sure to follow me on Facebook, Pinterest, Instagram, and Twitter!
If you make a recipe and love it, please leave a comment on my Facebook Page or tag me on Instagram (my_montana_kitchen_thm)!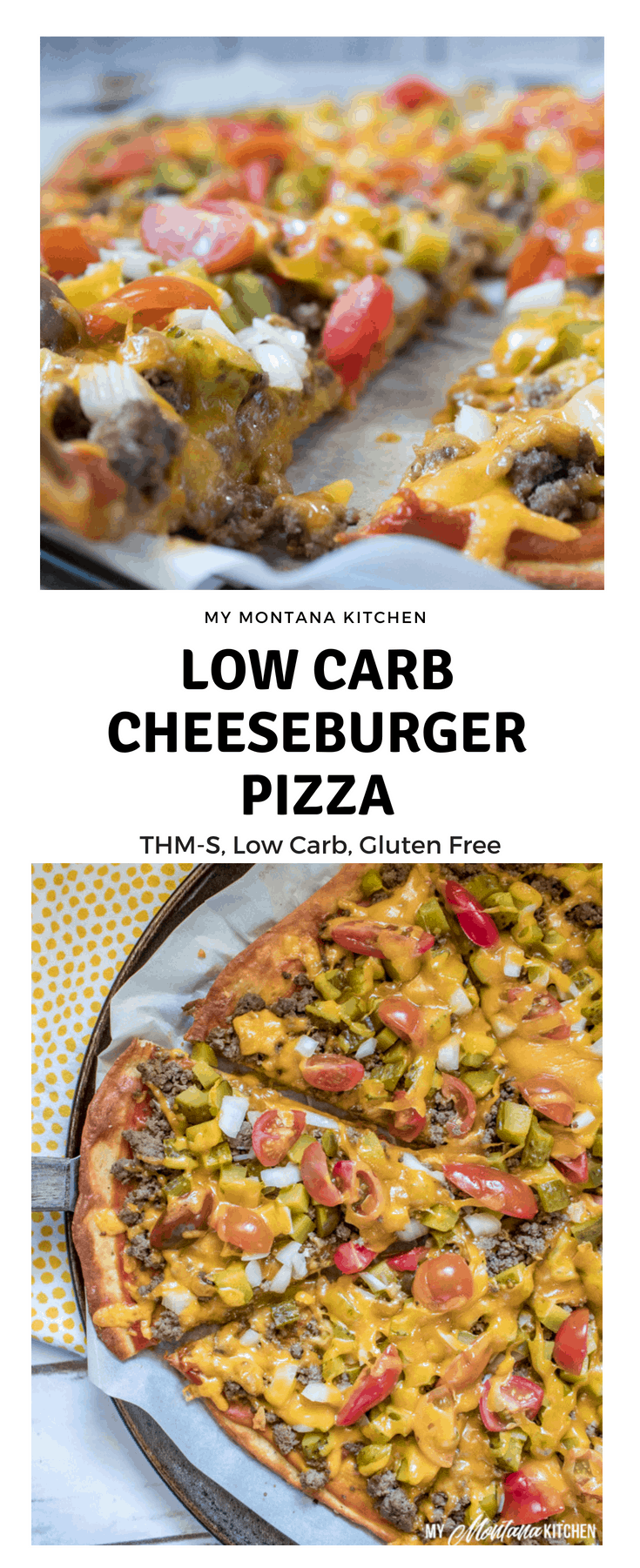 Low Carb Cheeseburger Pizza
Cheeseburger Pizza combines the best of two family favorites - pizza and cheeseburgers! A sturdy low carb crust is topped with a special sauce, crumbled ground beef, onions, tomatoes, dill pickles, and lots of cheddar cheese!
Print
Rate
Ingredients
1

Recipe

Low Carb Stromboli Dough

(minus the Italian seasonings)

¼

Cup

Sugar Free Ketchup

2

Tablespoons

Yellow Mustard

½

Pound

Ground Beef

Cooked and Drained (or you can use venison)

1

Cup

Chopped Pickles

⅓

Cup

Diced Onion

¾

Cup

Chopped Tomatoes

I used cherry tomatoes

2 ½

Cups

Shredded Cheddar Cheese

Divided
Instructions
Make the Crust
Preheat oven to 400.

Make the Low Carb Stromboli Dough.

Roll dough out between two sheets of parchment paper until you have a large 12-14 inch circle.

Place the dough on a pizza pan lined with parchment paper.

Prick all over with a fork (this will reduce bubbling).

Bake for 10-11 minutes, or until crust begins to turn golden brown.
Add the Toppings
Mix the ketchup and mustard together and spread over baked crust.

Sprinkle ¾ cup shredded cheese over sauce.

Add hamburger, pickles, onions, and tomatoes.

Sprinkle remaining cheese on top.

Bake for approximately 10 minutes, or until the cheese is melted and bubbly.
Notes
You can use all Baking Blend in the Stromboli, or you can also just use all almond flour. Either way works well.
Nutrition
Serving:
1
Slice
|
Calories:
319
kcal
|
Carbohydrates:
8
g
|
Protein:
22
g
|
Fat:
23
g
|
Fiber:
4
g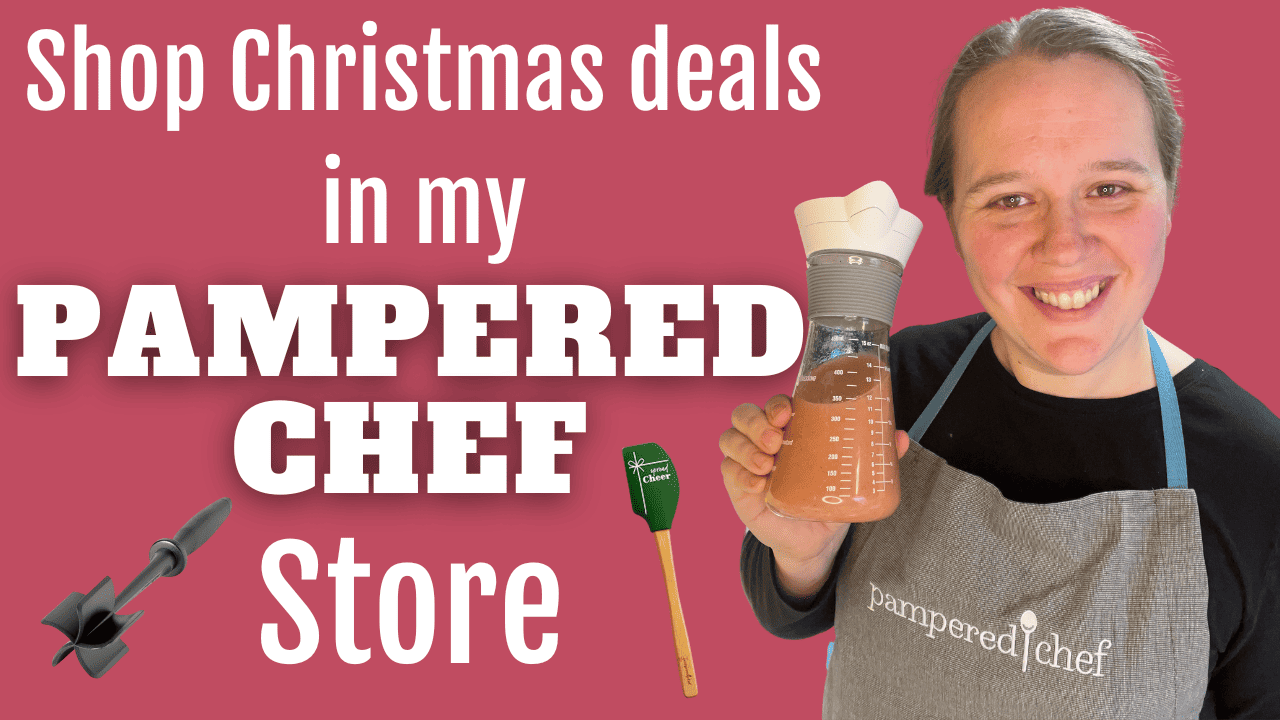 Reader Interactions