We may earn money from the products/companies mentioned in this post. As an Amazon Associate I earn from qualifying purchases.
Serve up these mini keto strawberry galettes for your weeknight dessert this week. An easy almond flour galette that is going to give you that light and tender crust stuffed with sweet strawberries.
I can't believe we are approaching on the strawberry season. I can't wait to try this with fresh garden fruit.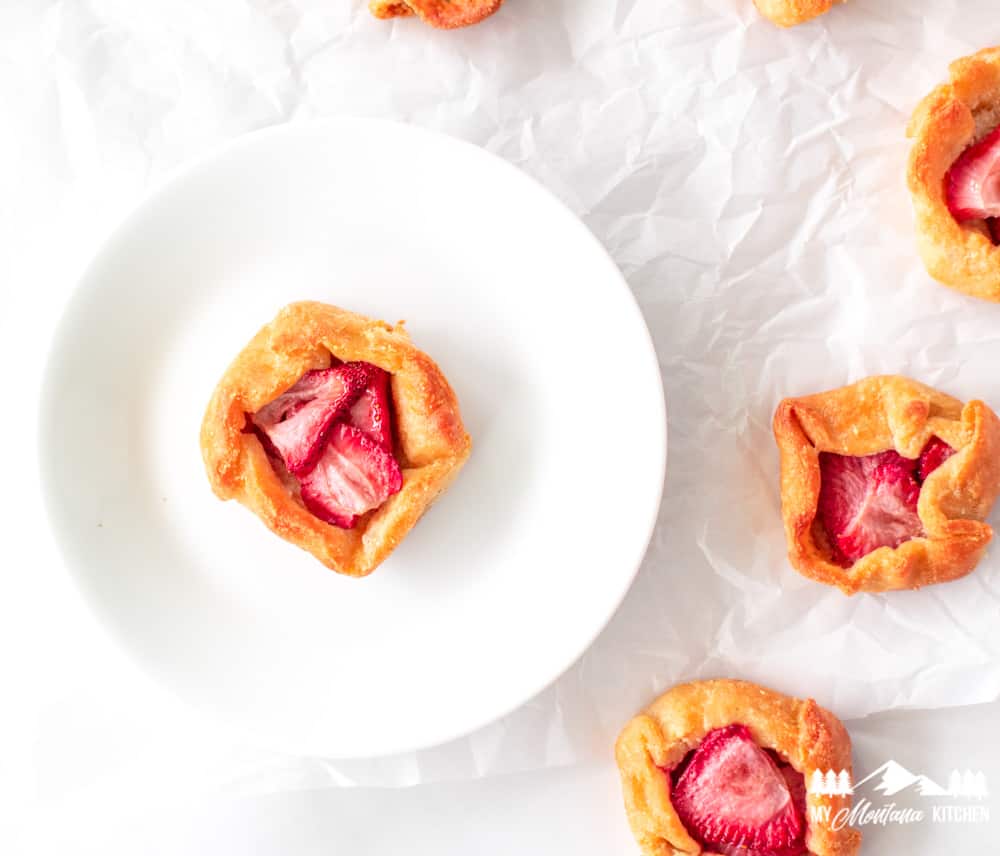 Keto Strawberry Galettes
Keto strawberry pie is one of our favorites, and these galettes are like a lazy pie recipe.
You have the tasty flaky pie crust, fruit filling, and baked to golden perfection.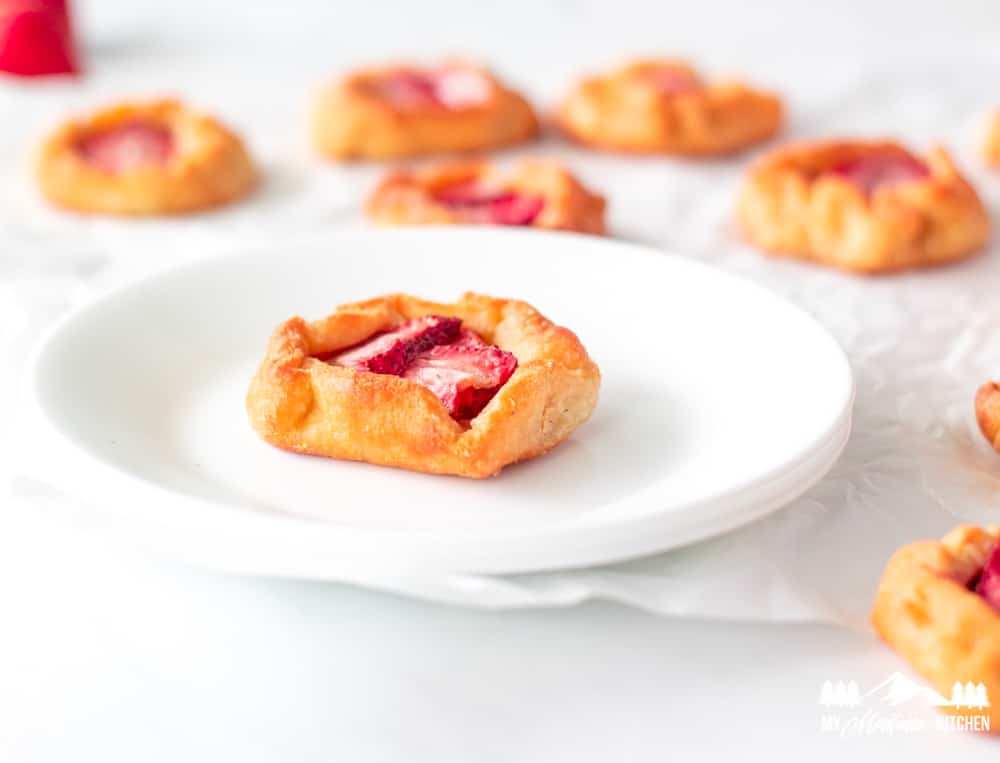 Can I Use Other Types of Fruit
Of course, you are more than welcome to use a variety of fruit. Blueberries, raspberries and more will work great in this recipe.
I wanted to do strawberry cause that is our favorite but this is very adaptable to fit what you have on hand.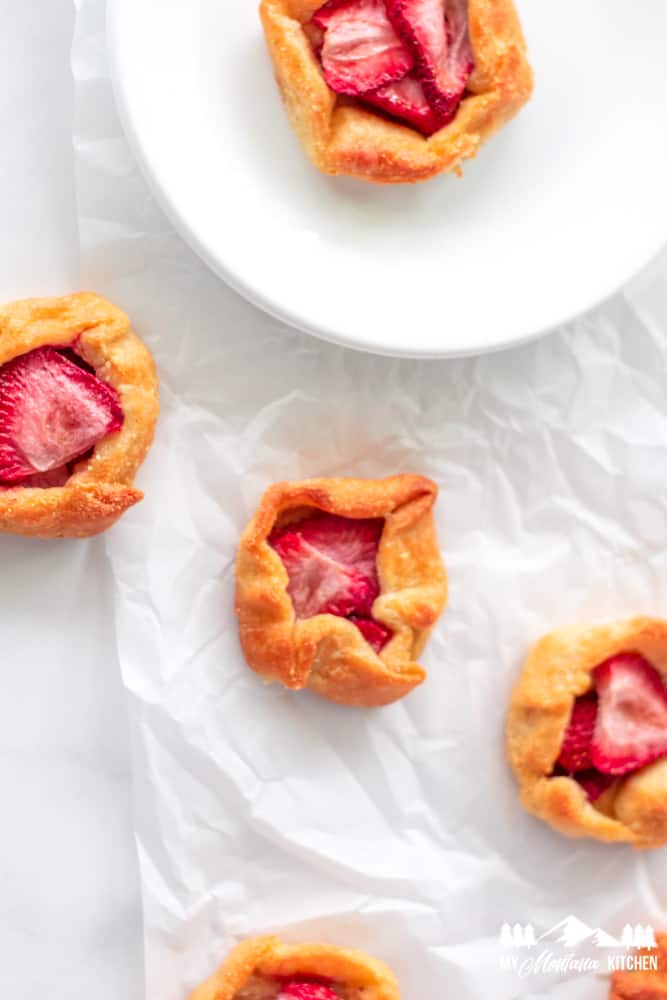 Can I Use Frozen Strawberries For Galettes
If you don't have any fresh strawberries you can go ahead and use frozen. I would allow your fruit to thaw in a bowl.
Then place the strawberries on the crust and work on placing the fruit just like you would if fresh. It will adjust the texture slightly.
How to Make Keto Strawberry Galettes
Start by prepping and washing your fruit. Get the strawberries sliced and set aside. Make sure you also start preheating your oven as well.
Then you will work on melting your mozzarella cheese in a bowl. You want it to fully melt microwaving in increments.
Grab a clean bowl and work on mixing up your Swerve, almond flour, baking powder, and mix until combined. Then add in your syrup, egg and the cheese to the dough.
You will need to knead it with your hands, and then once your crust is ready, roll to 1/4 inch thickness.
Then you will prepare your mini galettes as directed in the recipe card, and bake to perfection.
How To Store Leftover Galettes
To get the longest life of your dessert I recommend covering them and storing in the refrigerator for up to five days.
You will find the mini galettes are best when they are eaten fresh or within the first few days. The crust can begin to dry out like any other type of baked good.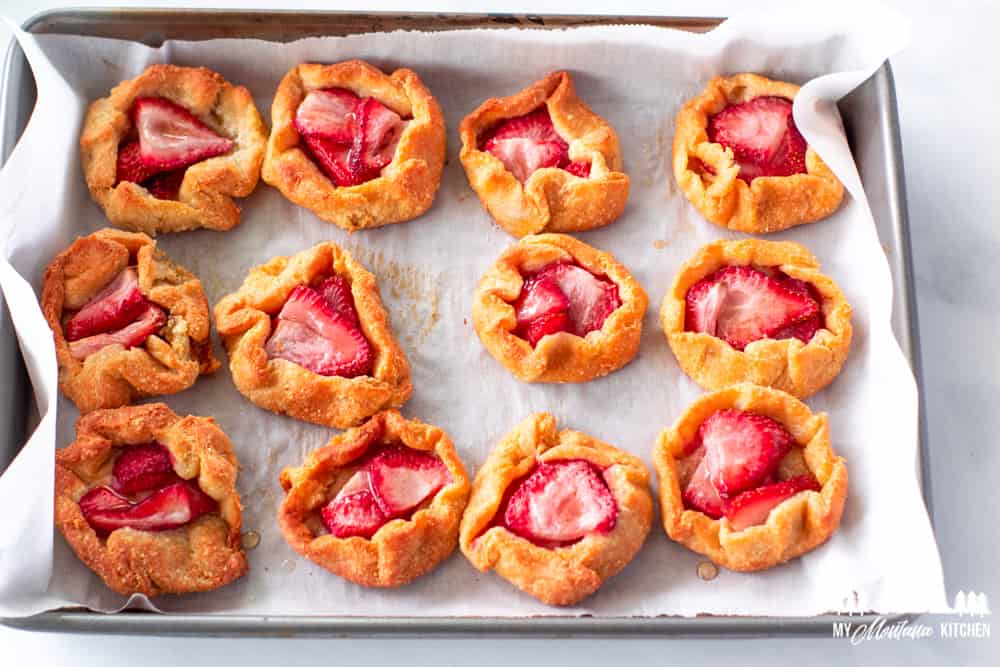 Can You Freeze Galettes
You can freeze any of the leftover galettes you have. Place the mini galettes in an airtight container or freezer bag and store in the freezer for up to three months.
Thaw on the counter or even in the fridge overnight. You can eat them cold or toss in the microwave for a fresh out of the oven warmth.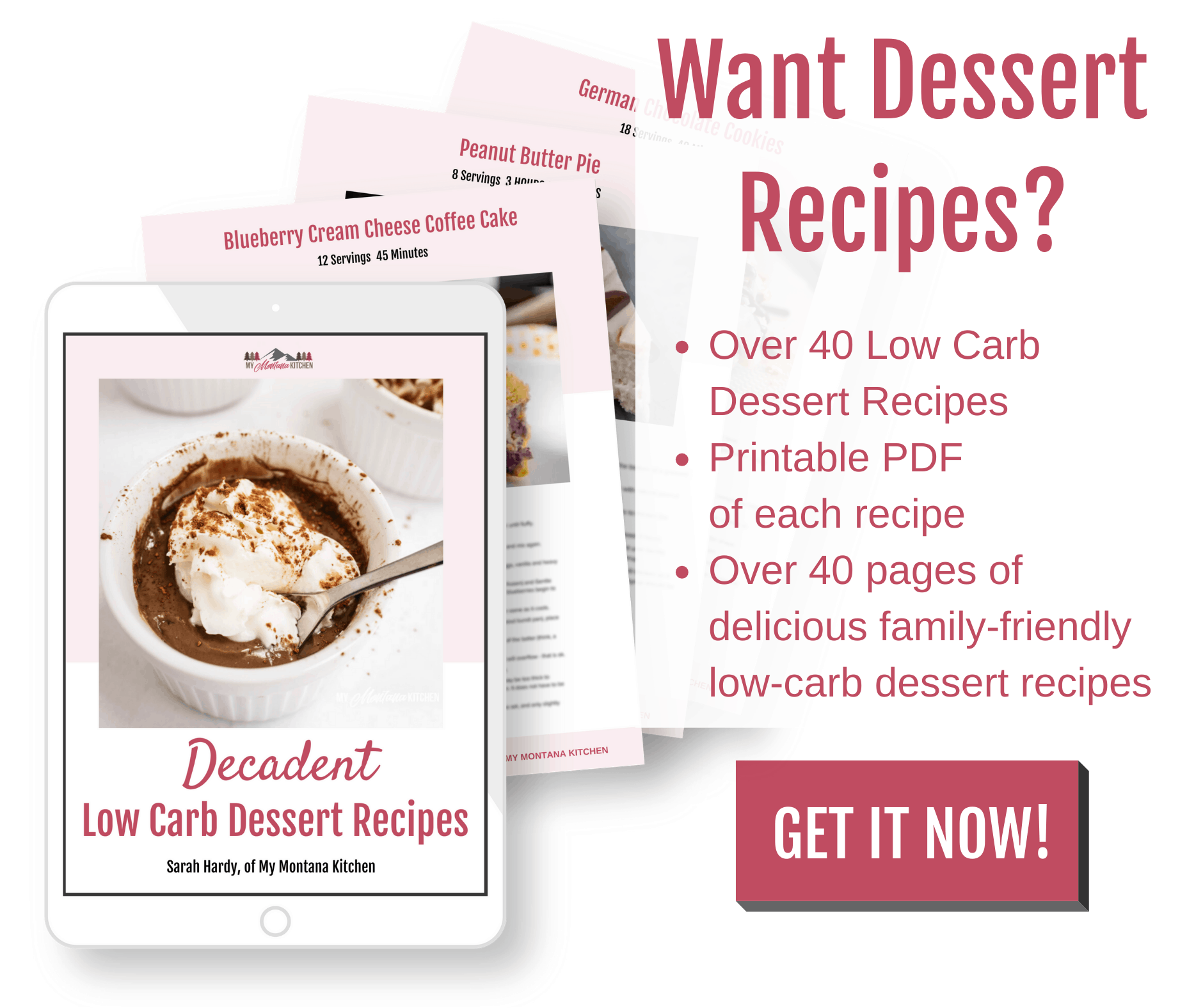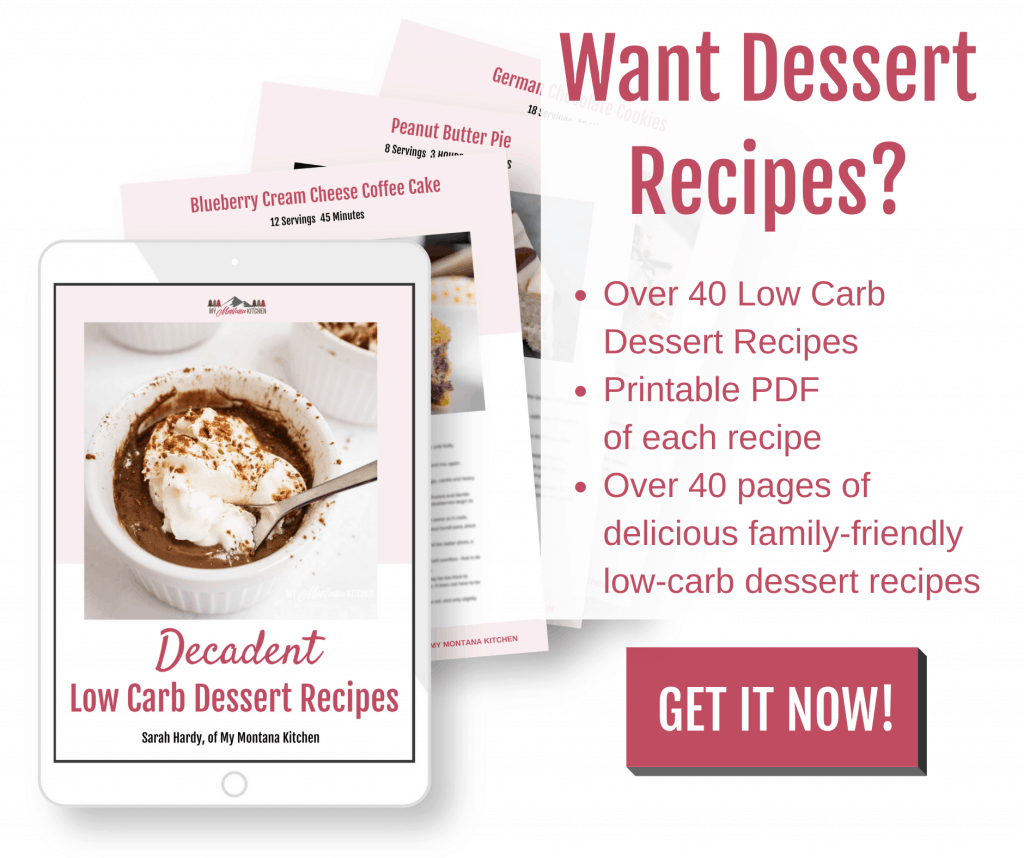 Ways To Serve Up Strawberry Galettes
You can eat these mini galettes plain or add a bit of topping for more levels of flavor.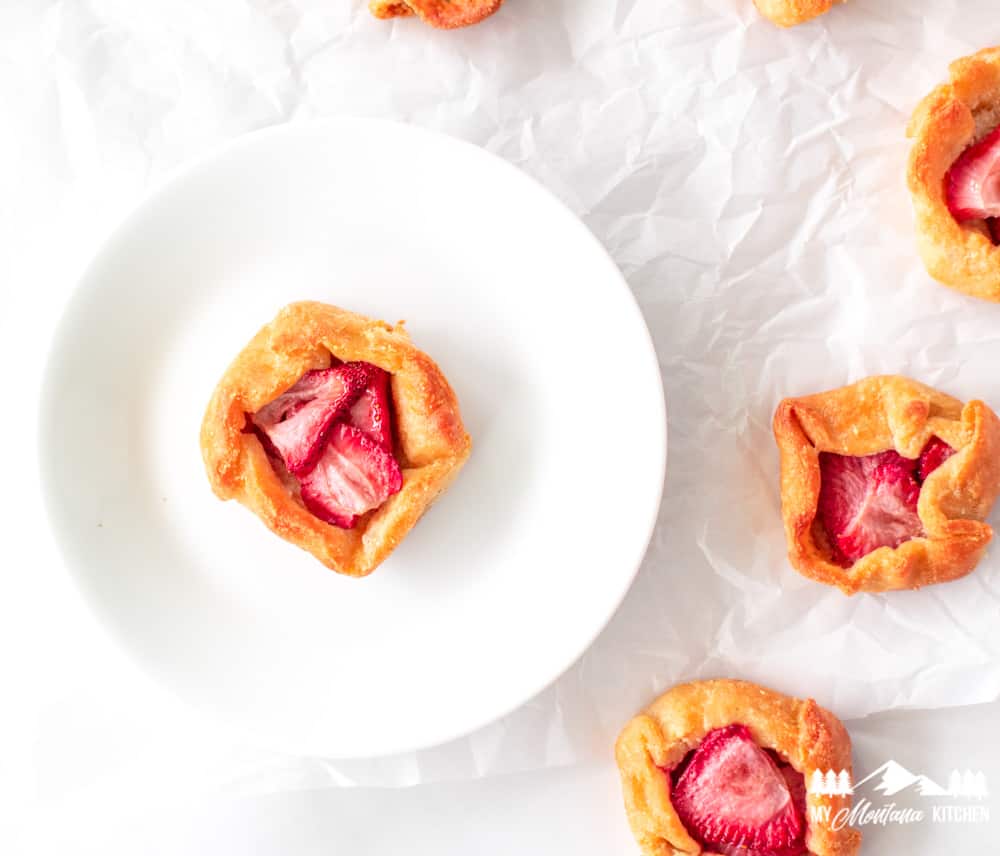 Looking for more fruit desserts
Peanut Butter Chocolate Chip Dip | Here you have a fruit dip that is loaded with chocolate and peanut butter.
Cheesecake Berry Salad | A refreshing and light fruit salad that is loaded with all your favorite berries and a cheesecake base.
Strawberry Cake | Here is a strawberry cake recipe that is loaded with tons of sweet flavor, and topped with an irresistible frosting.
Rustic Galettes
Now one thing I want to remind you of is if you don't get your edges of the galette perfect, don't worry. It will give it a rustic galette look and they will still taste amazing.
Make these for a weeknight dessert, holiday entertaining, parties, summer cookouts and more.
Can I Double This Recipe
Of course, you can make as many of these galettes as you would like. Do minis or make larger ones if you would prefer.
You might need to cook in batches, but other than that you won't have a problem whipping up enough to serve a crowd or stockpile in your freezer.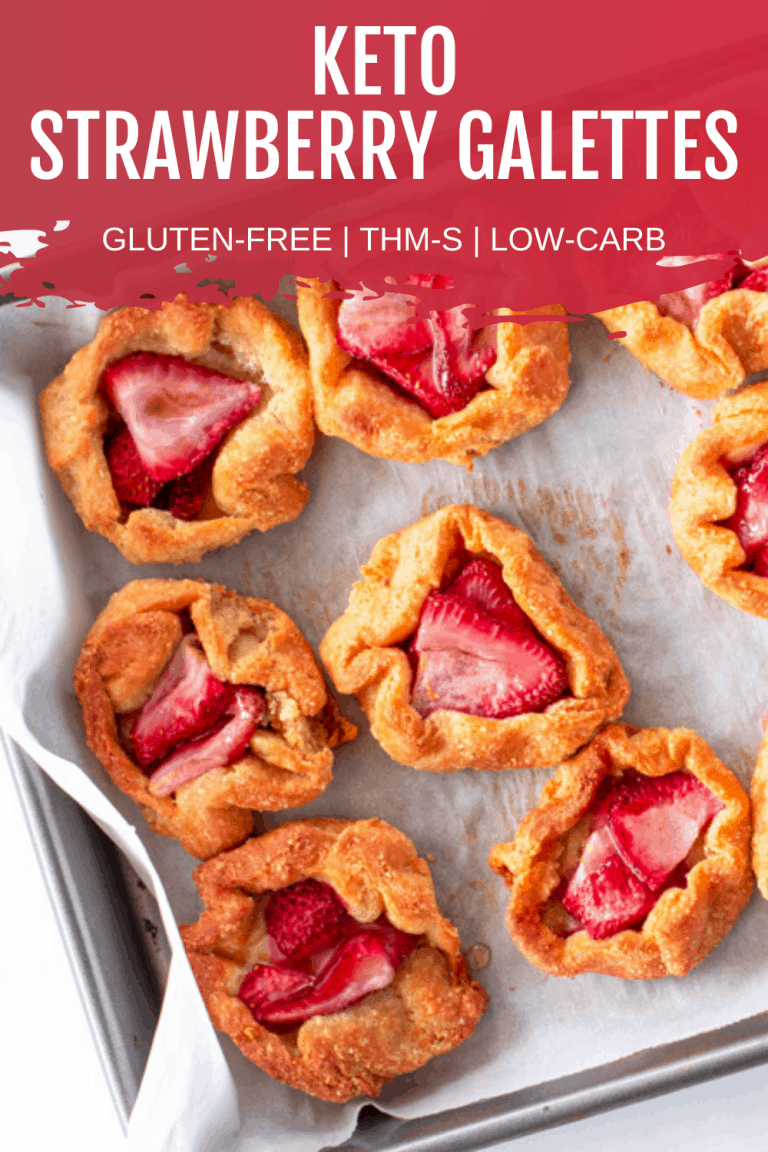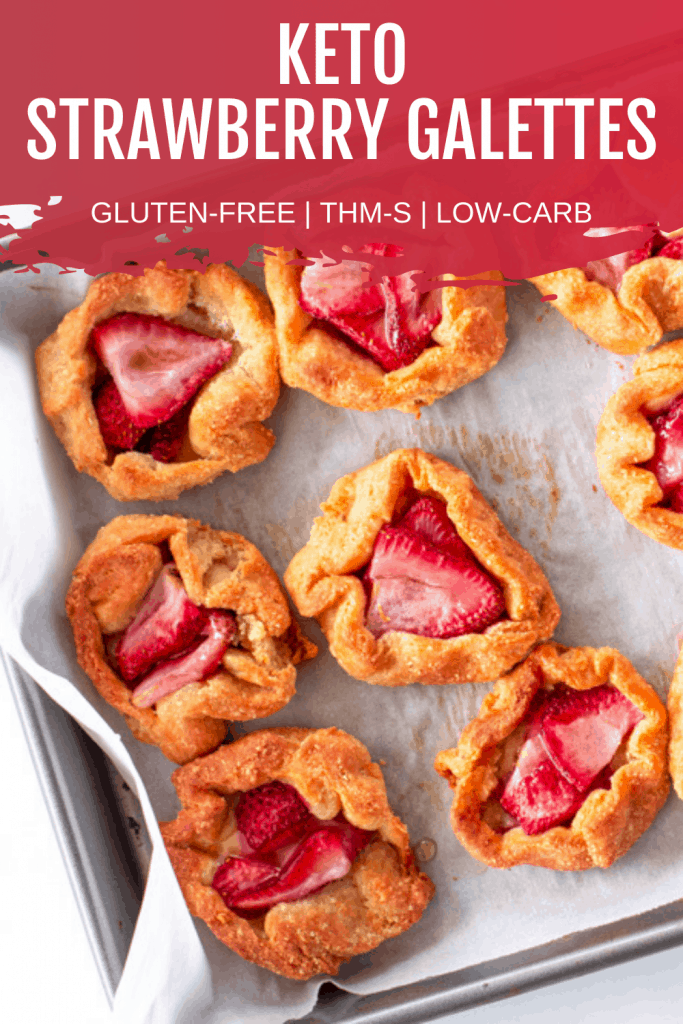 Yield: 13
Keto Strawberry Mini Galettes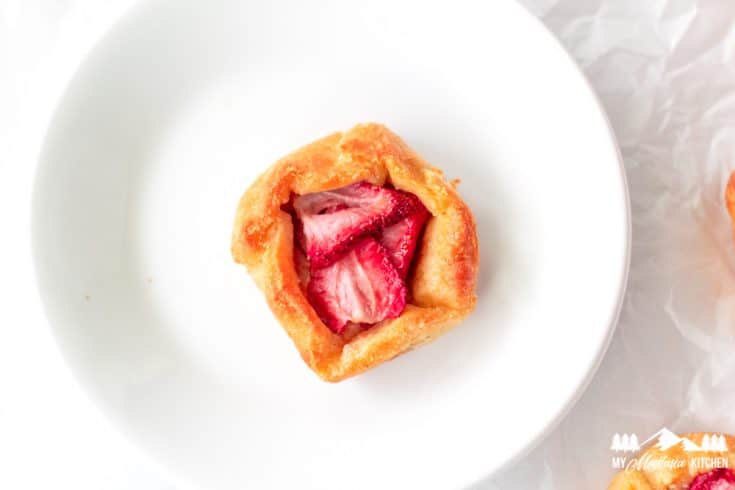 Are you looking for a delicious treat that won't expand your waistline? Then you need these keto strawberry mini galettes. Loaded with fresh strawberries in a tender crust, this low-carb delicious dessert tastes like summertime. Try it today!
Instructions
Preheat oven to 400 F degrees.
Slice strawberries a leave aside.
Add the mozzarella cheese in a microwave-safe bowl. Microwave on high for 1 minute.
Stir the cheese and microwave again on high for 30 seconds.
In a separate bowl add almond flour, confectioner swerve and baking powder. Mix until combined.
Add sugar-free syrup and egg to the cheese dough, stir and add dry ingredients. Knead with your hand until all the ingredients are well combined.
All the ingredients should be room temperature, that way cheese will remain soft and easy to knead
If the dough becomes hard and it is hard to combine all the ingredients, microwave for 20 seconds and continue kneading
Make a ball with the dough. Place the dough ball onto a sheet of parchment paper and place another sheet on top
Using a rolling pin, roll out the crust to about ¼ inch thickness.
Using a 5-inch round pastry cutter (or you can trace a knife around a 5-inch bowl) cut rounds of dough. Re-roll the scraps and cut more until you have used all dough.
Evenly distribute the strawberry sliced between the 13 discs.
Gently fold the over the edges of each crust, folding the dough in on itself to create a small rim of crust.
Add butter evenly on top of the strawberries of each pastry.
Place them on a baking sheet lined with parchment paper.
Bake for 15 minutes until golden and bubbly. Remove from the oven and allow pies to sit on the pan (they will leak a little juice while baking, but this is fine!) for 5 minutes. Remove to a cooling rack and allow to cool.


Nutrition Information
Yield
13
Serving Size
1 Galette
Amount Per Serving
Calories

162
Total Fat

13g
Carbohydrates

2.3g
Net Carbohydrates

.3g
Fiber

2g
Protein

8.3g