We may earn money from the products/companies mentioned in this post. As an Amazon Associate I earn from qualifying purchases.
I hear you – you want so badly to stay "on-plan" but in the busyness of life, you end up with take-out for dinner . . . three nights in a row. As you stare at the empty take-out containers feeling guilty, depressed, and sad, you wonder why you even try – it never works anyway!
You aren't succeeding because you don't have the proper tools to help – let this challenge be just the boost you need to get you on the right track.
A done-for-you menu (+ a shopping list and breakfast and snack ideas), a group of encouraging ladies cheering for you, daily check-ins – THIS is what you need!
Join us as we work together to encourage each other and help each other crush those goals! We will begin Tuesday, September 3rd and go through Monday, September 9th.
You will receive daily tips and encouragement for the entire week!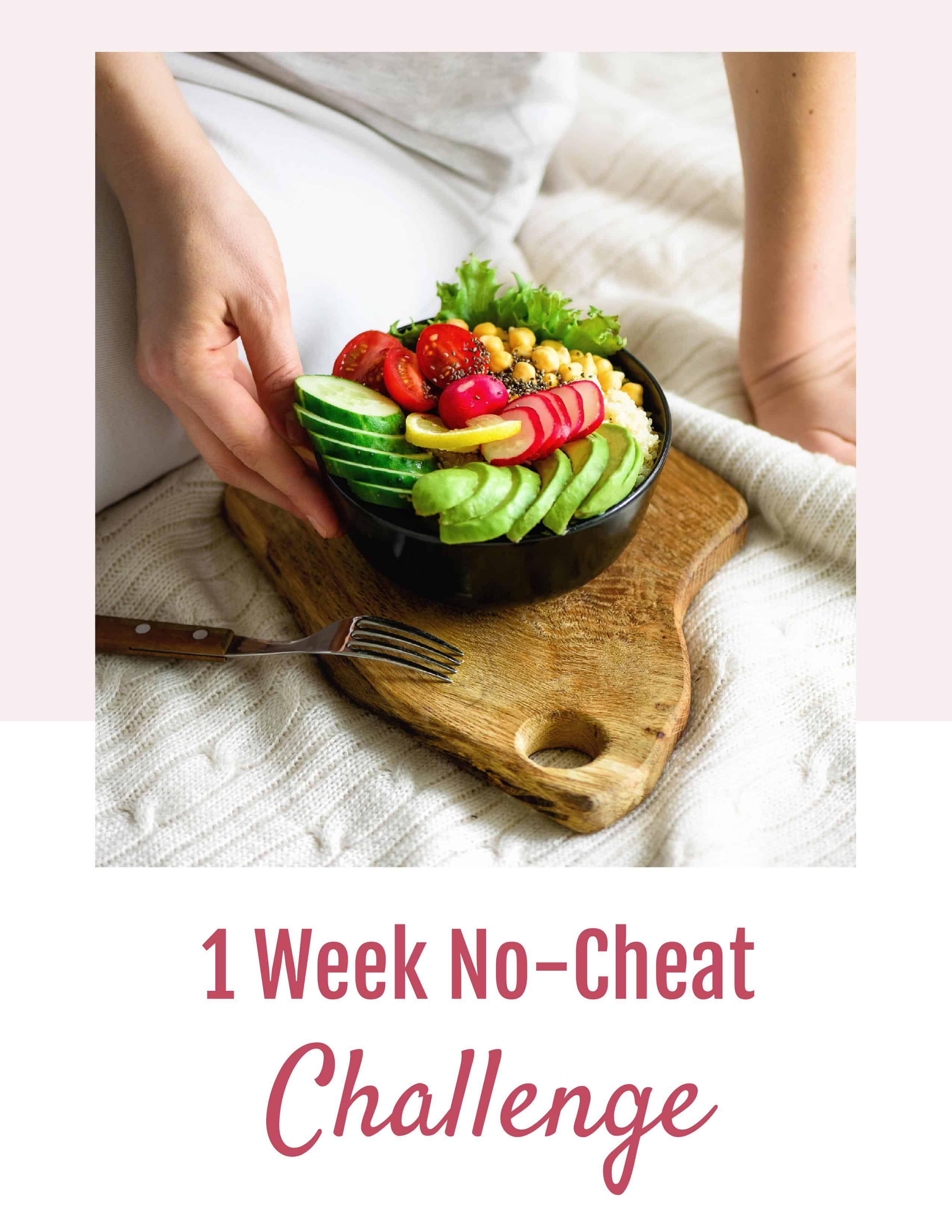 WHO IS THIS 2 WEEK CHALLENGE FOR?
This FREE 2 Week No Cheat Challenge is for anyone! The menu itself lends itself to the Trim Healthy Mama Style of eating (separating fats and healthy carbs), but anyone can join! There are a lot lot of low carb/keto ideas,too!
DOES THIS CHALLENGE COST?
Nope, not a penny! However, there is an awesome 40+ page Challenge Guide with BUNCH of extras, that you will want to check out! It's all laid out for you, so you can track everything + there are 11 EXCLUSIVE recipes!
Some hard truth . . . And a challenge 💪🏼Sign up here > https://my-montana-kitchen.ck.page/8c17d863deMore info > https://mymontanakitchen.com/one-week-no-cheat-challenge/

Posted by My Montana Kitchen on Friday, August 30, 2019
HOW DOES THIS CHALLENGE WORK?
There is a suggested menu (see below), but you do not have to follow that menu. You can certainly make up your own if you wish.
Simply put, this is a "No Cheat Challenge." That simply means eating no off-plan foods. (Crossovers for THM's are ok!)
That's all!
How do I join the Challenge?
To join the challenge, simply enter your email here, or you can use the form below!
CHALLENGE GUIDE
To make sure you succeed, you can use this optional (but super beneficial) challenge guide! All the planning work has been done for you! Grab your guide, print it off, and head to the grocery store to grab what you need! Then you're ready to go!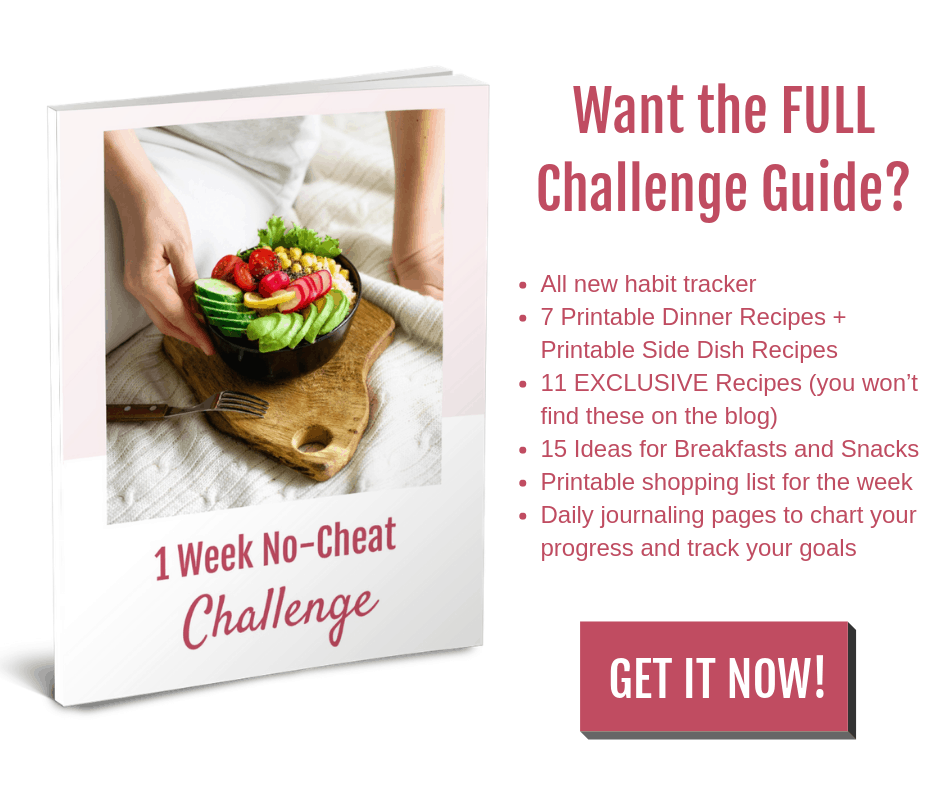 You can see more about the Challenge Guide here!
P.S. If you are a member of the My Montana Kitchen Table Membership, you can access your Challenge Guide through the "Challenges" tab in your dashboard! Because you are awesome – you already have the guide!
Challenge Dinner Menu
(Grab your optional challenge guide for BONUS breakfast and snack recipes + 11 recipe exclusives for the guide only – you won't find these recipes on the blog!)
Day #1
Dinner – Cheesy Provolone Baked Chicken, Tossed Salad (S)
Day #2
Dinner – Steak Fajita Lettuce Wraps, Cilantro Lime Cauliflower Rice (S)
Day #3
Dinner – Instant Pot Rice & Beans (can also make on the stove) (E)
Day #4
Dinner – Grilled Sesame Chicken Thighs, Roasted Broccoli (S)
Day #5
Dinner – Pork Chops with Mushroom Cream Sauce, Mashed Cauliflower (S)
Day #6
Dinner – Egg Roll in a Bowl (FP or S)
Day #7
Dinner – Southwest Chicken Salad (E)
What about breakfasts, lunches and snacks?
For lunches, most of the time I will eat salad or enjoy the leftovers from the previous night's meal.
I will vary my breakfast and snacks from day to day (you can get all the breakfast and snack recipes in the Challenge Guide)!
Don't forget to sign up for the challenge here!
See you on the other side!