We may earn money from the products/companies mentioned in this post. As an Amazon Associate I earn from qualifying purchases.
If you are struggling to stay on plan for more than a day or two (or hour or two), then this challenge is for YOU! Join us as we work together to encourage each other and help each other crush our goals! We will begin Tuesday, April 9th and go through Monday, April 22.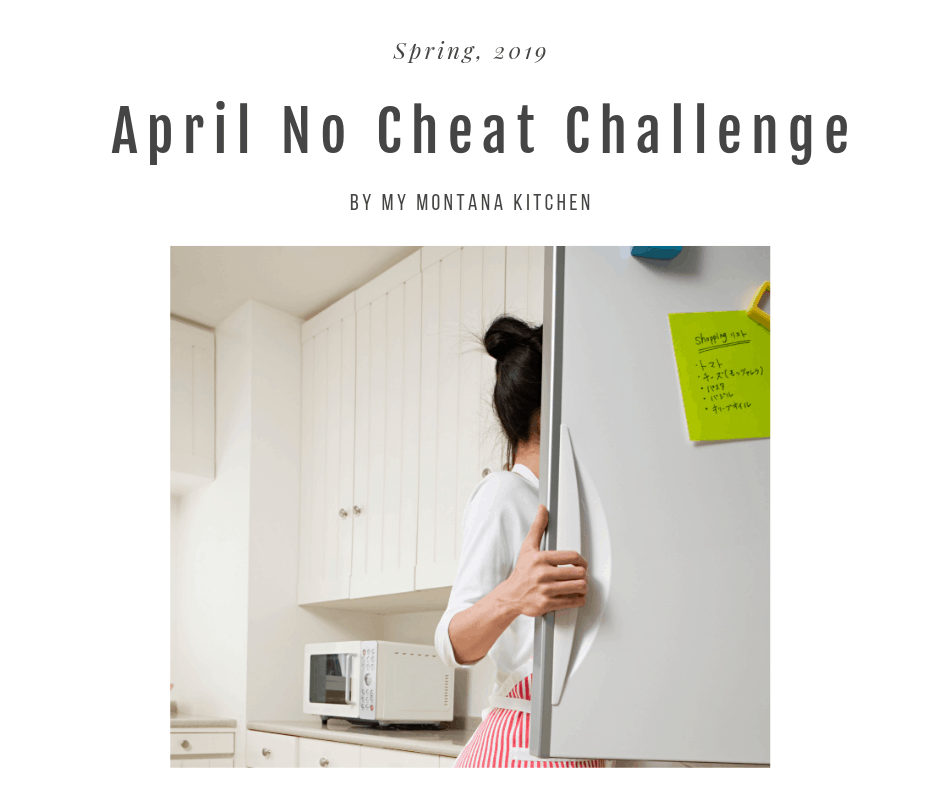 Who is this 2 Week Challenge for?
This FREE 2 Week No Cheat Challenge is for anyone! The menu itself lends itself to the Trim Healthy Mama Style of eating (separating fats and healthy carbs), but anyone can join!
Does this challenge cost?
Nope, not a penny! However, there is an awesome 59 page Challenge Guide with BUNCH of extras, that you will want to check out! It's all laid out for you, so you can track everything you eat, when you exercise, and even how much sleep you get!
How does this challenge work?
I have made a menu (see below), but you do not have to follow that menu. You can certainly make up your own if you wish.
Simply put, this is a "No Cheat Challenge." That simply means eating no off-plan foods. (Crossovers for THM's are ok!)
That's all!
Sign up for Messages!
I will be sending out messages through FB messenger, every day or every other day. If you want to receive those messages, you can click here!
Sign up for FB Messenger Messages!
Challenge Guide
To make sure you succeed, you can use this entire Goal Crushing System! All the planning work has been done for you! Grab your guide, print it off, and head to the grocery store to grab what you need! You're ready to go!
This is a BRAND NEW updated version, with brand new features based on feedback from previous challenge participants!!
This updated version includes 14 days of journal pages just like the one below! (Yours will be in a PDF file.)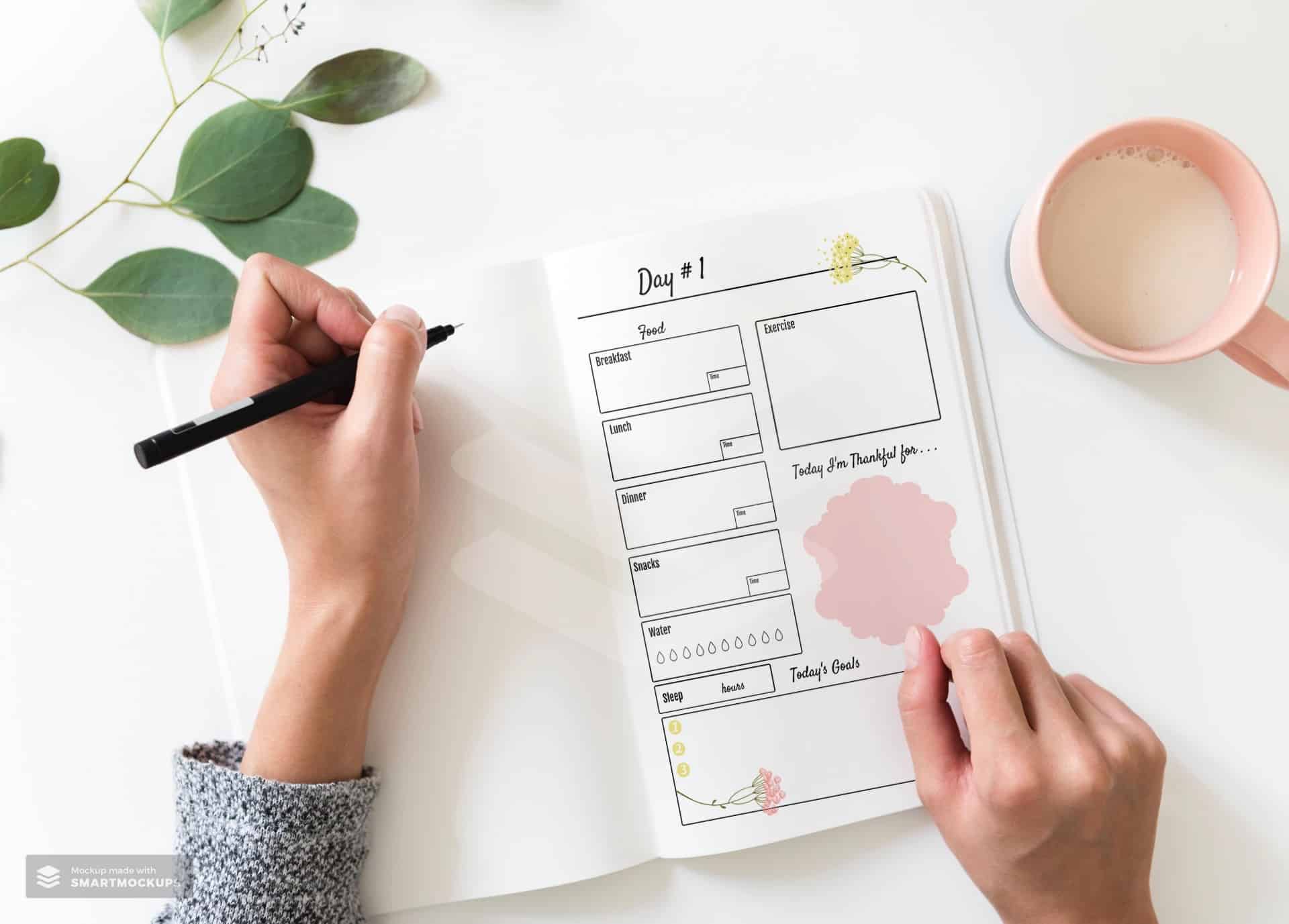 The habit tracker has also been updated, so you can track whatever you want for 14 days!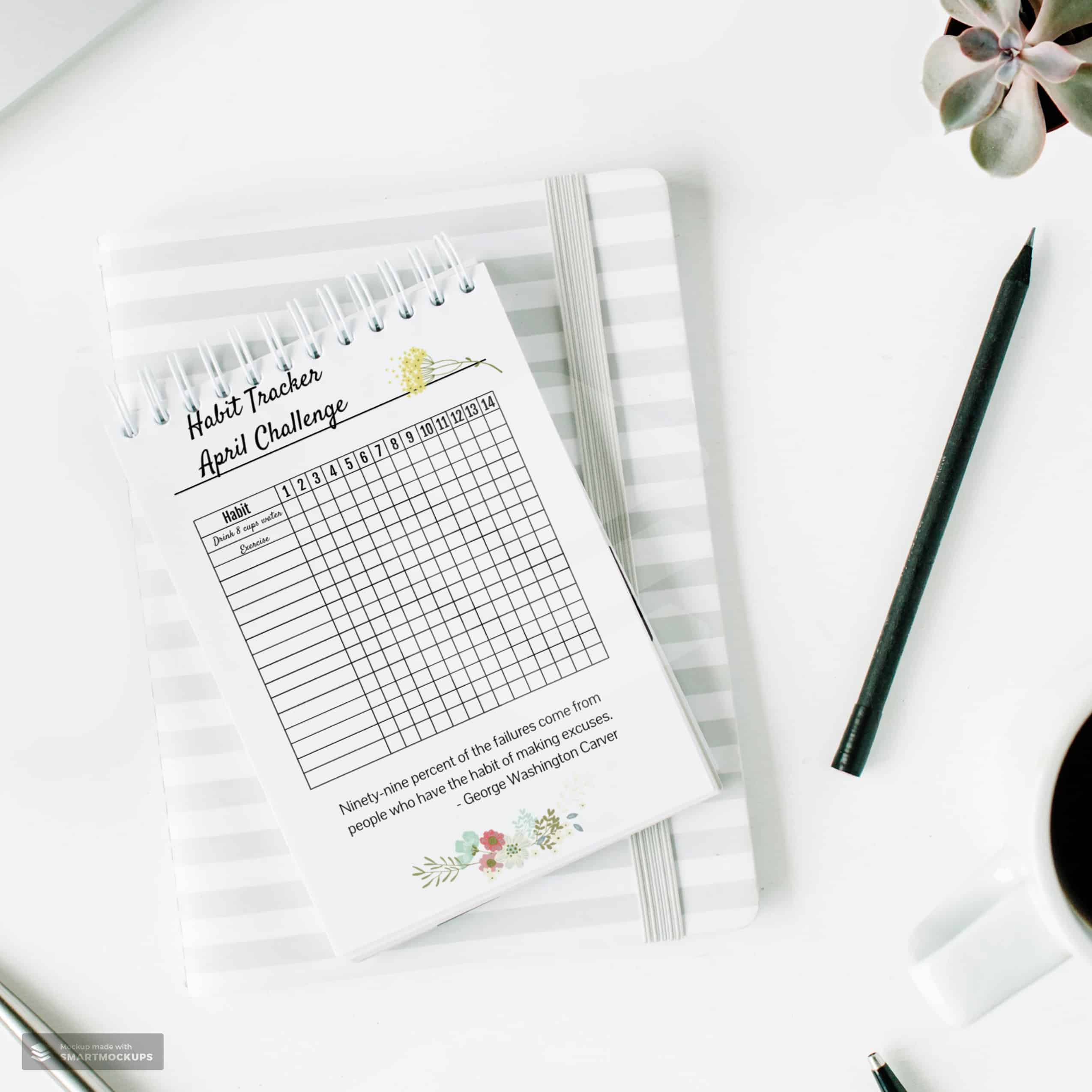 Not only are you getting 2 weeks of recipes and meal plans, you'll also receive:
All new habit tracker

14 Printable Dinner Recipes
Over 40 Ideas for Breakfasts, Lunches and Snacks
Printable shopping lists for each week

Measurement tracker

Daily journaling pages to chart your progress and track your goals

And a few MORE goodies just because you're awesome, including a FREE BONUS screen lock for your phone (see below)!
You can see more about the Challenge Guide here!
P.S. If you are a member of the My Montana Kitchen Table Membership, you can access your Challenge Guide through the "Challenges" tab in your dashboard!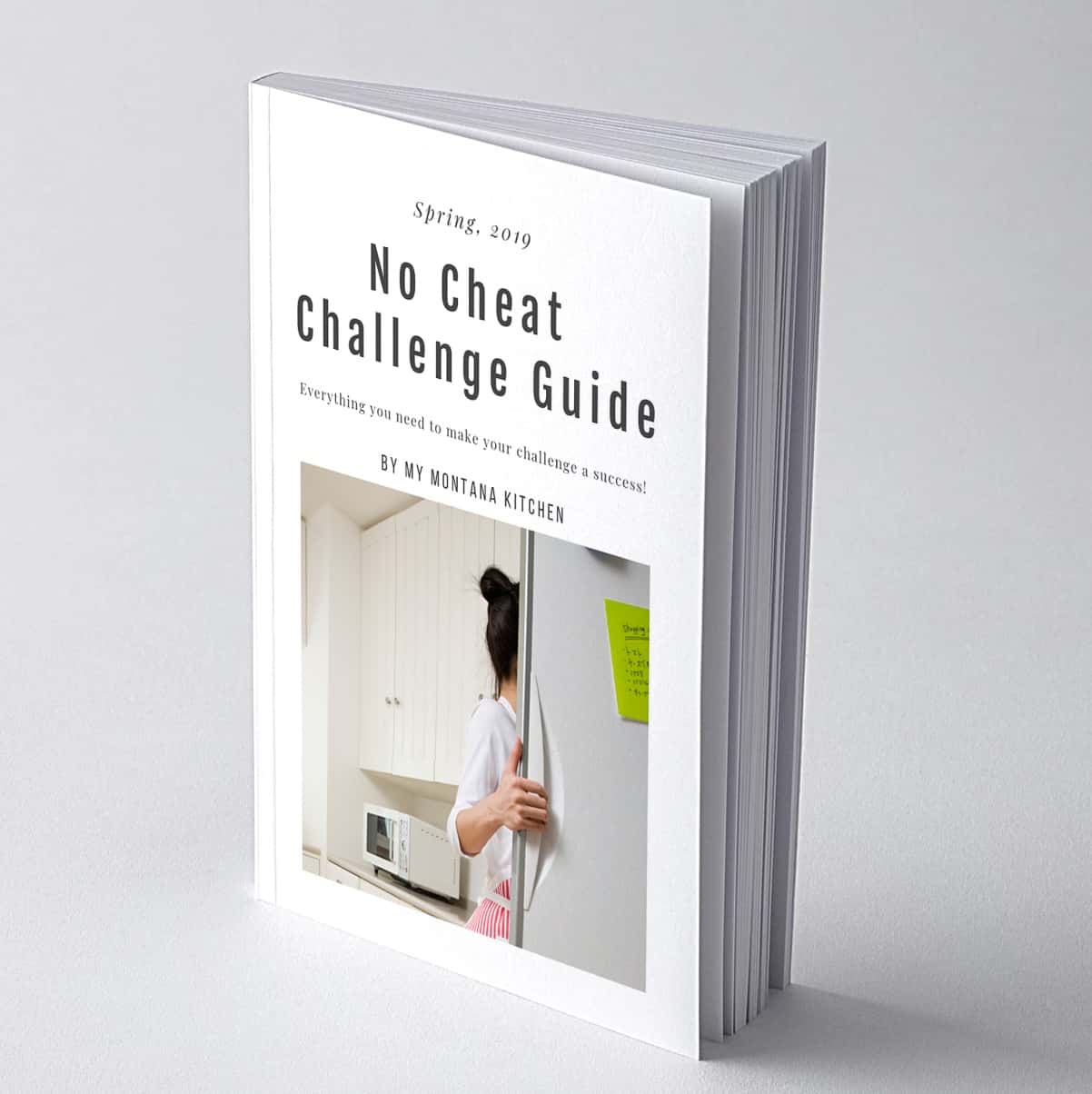 Challenge Dinner Menu (Grab your challenge guide for 12 BONUS Breakfast recipes, plus ideas for lunches and snacks!)
Day #1
Dinner – Cheeseburger Salad
Day #2
Dinner – Taco Chicken Casserole, Tossed Salad, Green Beans
Day #3
Dinner – Biscuits and Gravy, Scrambled Eggs
Day #4
Dinner – Instant Pot Rice & Beans (Can also be made on the stove)
Day #5
Dinner – Cajun Chicken Eggroll in a Bowl
Day #6
Dinner – Cheeseburger Pizza, Salad
Day #7
Dinner – Instant Pot (or crockpot) Chili
Day #8
Dinner – Instant Pot Chicken & Rice (Can also be made in the oven)
Day #9
Dinner – Bunless Burgers, Cucumber Tomato Salad, Green Beans
Day #10
Dinner – Restaurant Style Breaded Chicken Tenders on salad with Green Dressing
Day #11
Dinner – Spaghetti Squash with Meat Sauce, Green Beans, Low Carb Rolls
Day #12
Dinner – Pork Chops with Mushroom Cream Sauce, Roasted Broccoli, Salad
Day #13
Dinner – Low Carb Cheeseburger Buns, Tossed Salad, Roasted Cauliflower
Day #14
Dinner – Sweet & Sour Chicken with Brown Rice
Don't forget to sign up for those FB Messages, too!!
See you on the other side!
Grab your challenge guide now, and you'll also receive this FREE BONUS Phone Screen Lock! (And instructions for how to use it!)