We may earn money from the products/companies mentioned in this post. As an Amazon Associate I earn from qualifying purchases.
2 Week No Cheat Challenge
If you are struggling to stay on plan, or just need an extra little boost, this 2 Week Challenge will be perfect for you!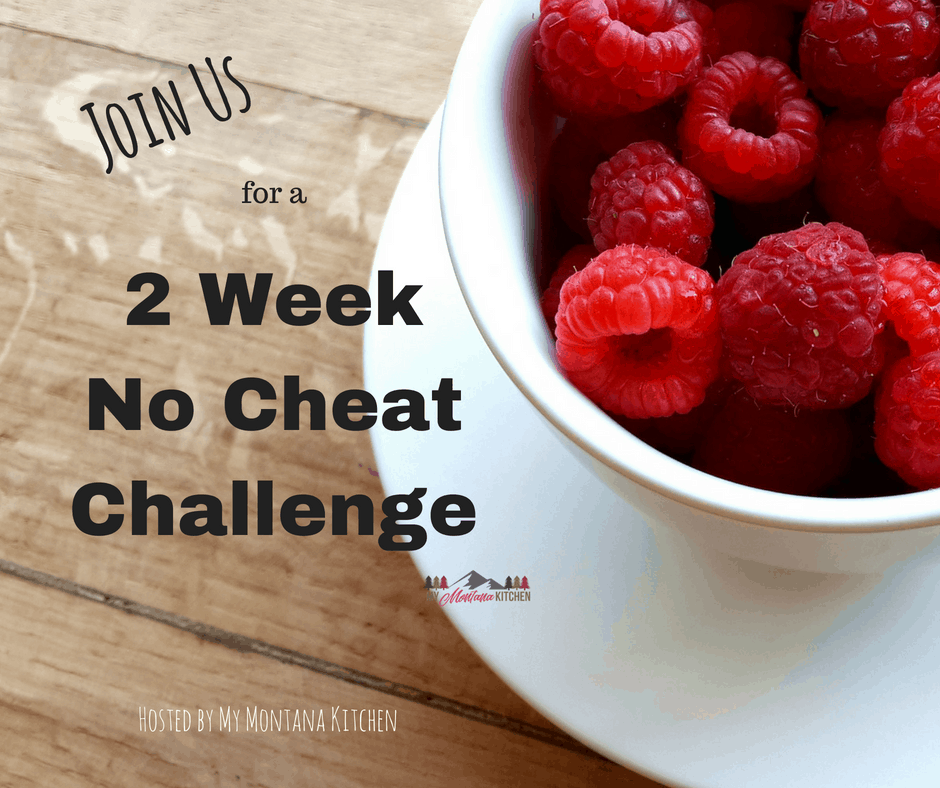 (We are a participant in the Amazon Services LLC Associates Program, an affiliate advertising program designed to provide a means for us to earn fees by linking to Amazon.com and affiliated sites. I am also an affiliate with Trim Healthy Mama. There are affiliate links used in this post.)
It is no secret to many of you that there are times that I sincerely struggle to stay on plan.
I know, I know . . . "But you're a healthy recipe blogger . . . ." Yup! And I still have the same struggles that many of you do.
In fact, I'm just going to be totally blunt and honest with you.
I have gained back all the weight that I originally lost with Trim Healthy Mama 2 years ago (over 30 pounds).
I say that with tears coming down my cheeks. (I'm being completely vulnerable here.)
How did I get here?
I KNOW how to eat healthy, but I've just let too many cheats slide in, I've become careless, and I guess I just stopped caring.
But all of that HAS to stop. It must. For my own sake and the sake of my family.
Sugar is by far my biggest downfall. It gets a grip on me and I can hardly get free.
Sugar makes me tired, it makes me irritable, it makes me bloated, it takes away my energy. Sugar makes me feel awful! So why do I keep going back to it?
(And I KNOW there are tons of delicious, on-plan desserts that I love!)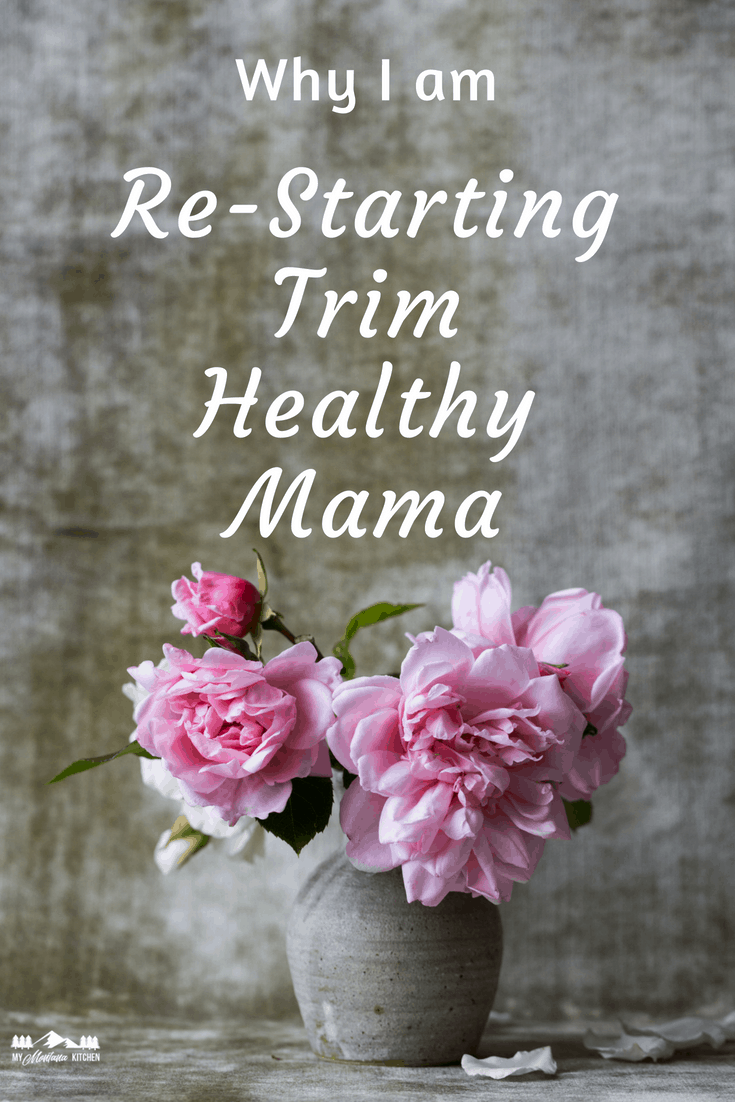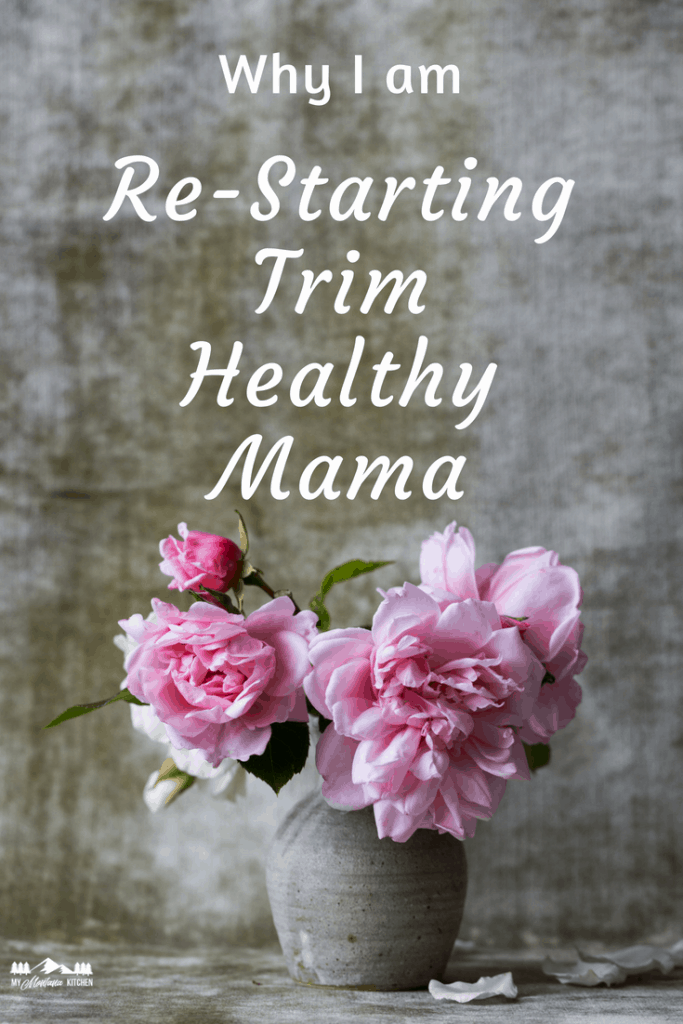 I'm an emotional eater and I eat my emotions far more often than I'd like to admit. But I know there is hope – and with the Lord's help, I CAN change!
I've begun re-reading Asheritah Ciuciu's book, Full. The first couple of chapters hit me right between the eyes like a ton of bricks. Instead of turning to Jesus, I've been turning to food.
Food doesn't satisfy the longing in my heart. Food tastes good for a few fleeting moments, and then it is gone. (And often it is followed by remorse, shame, and guilt.)
Jesus is enough. He satisfies my heart. He is sweeter than honey and more precious to me than anything else in the world.
Another book that has been so inspirational to me is Lysa TerKeurst's book, Made to Crave.
So, as I begin my Trim Healthy Mama journey (again), why don't you join me for a free 2 week challenge?
2 Week Challenge Guidelines
What are the guidelines of this challenge?
Stay completely on plan – no cheats (crossovers are ok). I will be following the Trim Healthy Mama plan, but if you follow another eating style, you are still welcome to join us.
Yup, thats all! That is the only guideline! Just stay on plan.
The challenge will begin on Monday, July 9, and run for two weeks, ending on Monday, July 23.
I plan to run this challenge through Facebook Messenger. You can sign up using the form below. Or you can go to this Facebook Post and comment on the post – then I will be in touch.
I will be sending helpful hints, encouragement, and recipes all throughout the 2 weeks (just every couple of days).
I also have a My Montana Kitchen Challenge FB group, and the members there are super active and very helpful when there is a challenge going on.
You will find a group of ladies that are all striving towards the same purpose – staying on plan!
I have been encouraged by them many times.
I have a menu planned out for anyone who is interested in it, but you do NOT have to follow my menu.
If you want to make up your own, that is ok. If you want to fly by the seat of your pants, that is ok, too!
If you just want to pick and choose which recipes you use from my menu, no problem. YOU are in charge of what you eat.
I have listed out the menu below, with clickable links, but if you want a printable PDF file, you can find the printable menu here.
If you want a blank menu, so you can make up your own – you can find the blank menu here.
One more thing, I post nearly all of my meals in my Instagram stories, so if you aren't following me yet, come on over and join us! (I most likely will not follow the planned menu perfectly, but it WILL all be on plan!)
*Note – the BAM muffins are found in the Trim Healthy Mama Cookbook (page 298). It is actually a cake recipe, but I like to make them as muffins. If you do not have the cookbook, you can use this Banana Muffin Recipe!
Monday
Breakfast – Cherry Kefir Smoothie (E)
Lunch – Chef Salad with Rohnda's Ranch (S)
Supper – Cheeseburger Salad (S)
Snack – 2 Minute Double Chocolate Truffles
Tuesday
Breakfast – BAM Muffins with Chocolate Peanut Butter (E)
Lunch – Ham & Cheese Rollups, Deviled Eggs, Sliced Cucumbers (S)
Supper – Alfredo Chicken Casserole, Broccoli, Tossed Salad (S)
Snack – Secret Ingredient Chocolate Peanut Butter Milkshake (FP)
Wednesday
Breakfast – Scrambled Eggs, Bacon
Lunch – Leftovers (S) or (E)
Supper – Instant Pot Chicken & Rice (E) (Can also be made on the stovetop or possibly the oven.)
Snack – Cheesestick, Mini Peppers with Rohnda's Ranch (S)
Thursday
Breakfast – Brownie Batter Oatmeal (E)
Lunch – Chef Salad with Rohnda's Ranch (S)
Supper – Bunless Burgers, THM Friendly Macaroni Salad, Fried Cabbage (S)
Snack – Sprouted Toast with Chocolate Peanut Butter (E)
Friday
Breakfast – Yogurt Power Bowl (S)
Lunch – Sandwich on Sprouted Bread, Small Apple with Chocolate Peanut Butter (E)
Supper – Spaghetti (w/Dreamfields noodles or spaghetti squash), Green Beans, Tossed Salad (S)
Snack – Deviled Eggs (S)
Saturday
Breakfast – BAM Muffins with Chocolate Peanut Butter (E)
Lunch – Leftovers (S) or (E)
Supper – Baked Chicken Breast (boneless, skinless), Sweet Potato Fries, Marinated Cucumbers (E)
Snack – Peanut Butter Cookie Dough Greek Yogurt (FP)
Sunday
Breakfast – Secret Ingredient Chocolate Peanut Butter Milkshake (FP)
Lunch – Cheesy Cabbage and Sausage Skillet (S)
Supper – Low Carb Stromboli, Salad (S)
Snack – Apple with Chocolate Peanut Butter (E)
Be sure to sign up with your email address so you can receive all my new recipes delivered right to your inbox! (Look for the sign-up box at the top of this post.)
Also, be sure to follow me on Facebook, Pinterest, Instagram, and Twitter!
If you make a recipe and love it, please leave a comment on my Facebook Page or tag me on Instagram (my_montana_kitchen_thm)!